These days, online stores are making a bunch from the efficiency through selling various products. However, people still go out to the supermarket and handpick their daily needs. Though supermarket owners also can develop an online store, it's much more assuring to know the condition of your needs.
Then again, staying on top of the competition can be difficult especially when there are tons of leading supermarkets. To increase your supermarket efficiency, adapting digital solutions such as retail software that is suitable for supermarket management should be a great option for you.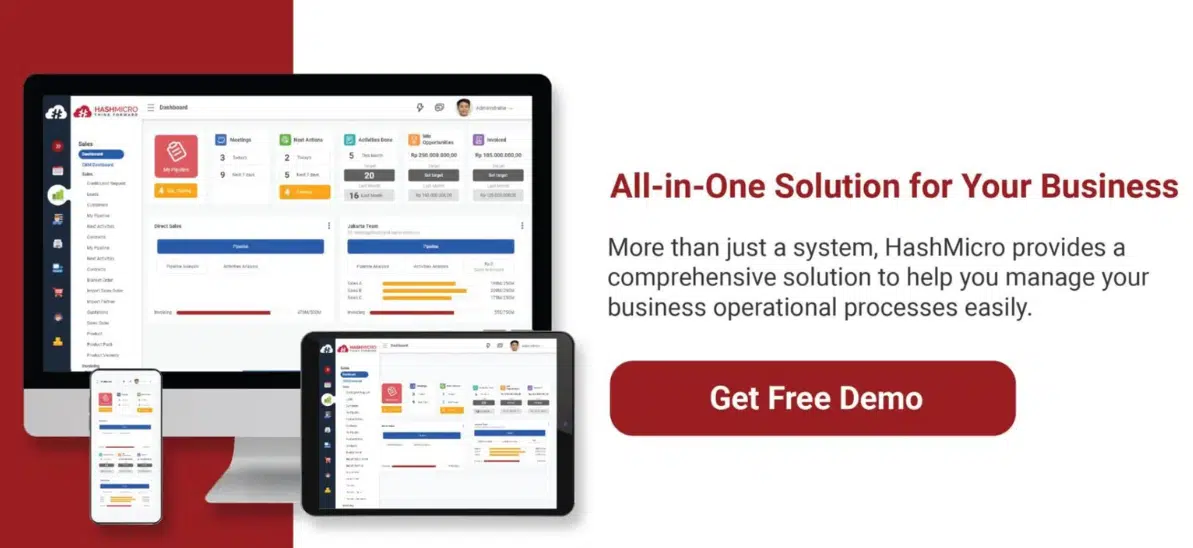 Table of Content
Managing a supermarket requires many processes and undoubtedly can cost a lot. Dealing with tons of stock and inventory should be done properly to avoid any loss. Supermarket owners are seeking for the most efficient way to run the business. Hence, the best retail software available is ready to assist you in streamlining the complex operation. Improve your supermarket efficiency with retail software since it allows you to enhance operational business that will eventually lead to maximum profits. Furthermore, take a look at the pricing scheme calculation for retail software before you decide to apply it.
1. Reducing Product Waste 
Supermarkets deal with a lot of products daily. You need to constantly check whether you have enough stock or inventory. Understocking can look like a nightmare, but so does overstocking. You wouldn't want to waste any product especially if it is easily spoiled. However, managing it manually sounds almost impossible. A miscalculation could potentially lead to financial loss. 
This is where ERP software does the job for you. Utilize a complete retail software with POS system integration to help you in better stock management. Without an automated system, keeping track of your stock can be time consuming. You can reduce product waste while improving supermarket efficiency by always having the right amount of stock. With the help of software, worry less about under and overstocking products. 
Also read: Top 7 Supermarket Management System in Singapore
2. Comprehensive Feature
Many businesses are benefiting from automated software since it helps them in various ways. Therefore, automated systems such as ERP software should be able to meet your needs. Especially for supermarkets that need a lot of managerial aspects. There are few things you need to consider before choosing the tool. Using ERP software should result in improved supermarket efficiency.  
You will need a system that is able to automate in applying promotion, controlling procurement costs, and managing customers. HashMicro provides the best retail software for managing supermarkets that has all the features mentioned above. Using HashMicro's retail software will improve your supermarket efficiency while saving operational expenses. 
3. Real-time Task Tracking
Workforces should always be aware of their performance. It is also important to know every progress and which task is being worked on or done. Employees shouldn't spend their time reporting tasks manually. While it is clearly not efficient and time consuming, there are also tasks that are more important to do. To boost supermarket efficiency, implementing ERP software seems like a good idea. 
The system provides you with real-time and accurate reports so you are always updated with current situations. It allows you to easily access and monitor every performance. Moreover, you can also anticipate delayed tasks and get notified. Now, employees are able to focus more on their tasks without having to worry about reporting. 
4. Immediate Quotes, Invoices, and Alerts
Doing document work requires you to be accurate and detailed. When it's being worked on by several people. It increases the chance of human error. Therefore, causing financial loss. Crucial tasks consume half of your time and decrease your productivity. By implementing the right tool, you should be able to simplify the complex process of the tasks.
A complete retail ERP software allows you to easily create quotes, as well as receiving notifications for invoices. It collects accurate data and you can easily access it thanks to its centralized system. Making financial decisions should also be done with ease with accurate reports it provides, including taxing and banking. Increasing your supermarket efficiency should be one click away with the ERP system. 
Also read: 4 Major Supermarket Management Issues
5. Automate Day to Day Job
Back office tasks such as accounting or CRM sometimes cut away employees' time. Accuracies regarding data are also not guaranteed, slowing employees from doing upcoming tasks. Hence, automated software exists to bring you to the next step of working. Integrated retail ERP system allows you to automate and streamline these jobs so you are able to do more in less time.
Accurate and easily accessed data will also help employees with their tasks. The system also provides you with reports and insight regarding your business performance. This will help owners to make better business decisions. With that being said. Improving supermarket efficiency with automated software will result in increased revenue while saving time and costs. 
6. Standardize Business Operation
It is essential to standardize your supermarket operational process in order to gain maximum profitability. This can be done by consistently applying the most efficient practices. However, achieving this could be difficult since there are various tasks and practices, especially for supermarkets. The good news is, ERP software can help you solve these problems.
By utilizing automated systems like retail software for supermarkets, standardizing your business is no longer a concern. For instance, being consistent with your customer service will gradually bring out the best customer experience. It also can be applied for every aspect of your business. ERP software ensures the most effective way thus boosting your supermarket efficiency.
7. Improve Customer Experience
Customer satisfaction should be number one priority for supermarket business. Thus, investing in automated software will undoubtedly help you in achieving this. When your business operational process is efficient, it will not only benefit you but your customers. Things such as a faster transaction process and promotions will increase better customer experience. 
Good retail software provides you with a customer management system that creates a better experience for your customers. It automates sending email campaigns as well as obtaining customer feedback. You will also be able to personalize promo programs and have a loyalty system to improve customer retention.
Conclusion
Running a supermarket business may seem a guaranteed success since you are providing daily needs for people. However, there are many leading supermarkets that are ready to compete with you. Staying competitive requires a good strategy. You would want the most efficient and effective way for your operational process. Utilizing the best retail software that will automate tasks and increase productivity might be the best answer.
Adopting digital solutions such as ERP software should be essential for any business nowadays, especially supermarkets. It helps you streamline and simplify complex tasks. Supermarkets deal with tons of stock, data, and tasks daily which can decrease efficiency if done manually. A complete retail software will assist you in automating stock management, data analysis, as well as customer management to increase customer retention. This way, you can improve your supermarket efficiency and also reduce time and operational expenses.
Catch the action! Try the free demo right away.