Building and maintaining positive relationships with customers is an important factor in a company's success. While this might be a challenge for most organizations, but it will become an inevitable consideration as the business grows and operations become more complex. Sales CRM software is designed to help businesses to maintain and develop relationships with present and new customers. There are some initial steps how to choose the best CRM System to grow your business:
1. Define Your Business
The first step is to identify your business needs which will benefit you to understand that in what capacity the CRM can fulfill your business objectives. Once the business requirements have been highlighted, the business will be equipped to select the best CRM app.
2. Get Everyone Onboard
Applying the best CRM System is a key change for any business. Therefore it is important to get everyone involved in the business in order to confirm a smooth transition. The participation of the top management is expected to develop the reliability and credibility of the best CRM System, making it easier for others to comply.
Also read: Definition, Advantages, and 4 Best CRM System Singapore 2022
3. Assess Your Options
Depending on the requirements of business and the means you have, you need to choose whether to pick cloud CRM or all premises CRM. Both software has their own pros and cons. On-premises CRM is a traditional placement method as numerous people are reluctant to transfer their data into the cloud because of security reasons.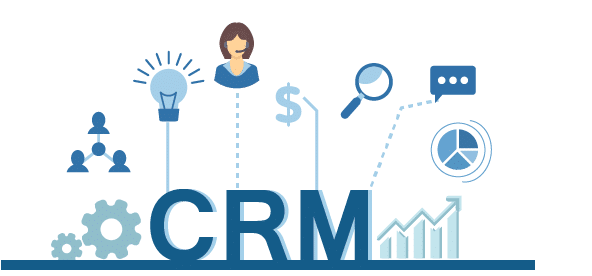 4. Select the Best CRM System Vendor
For best CRM Software implementation you will invest your time, money, and human resources. Therefore you deserve to pick the best CRM vendor that will get you the anticipated ROI. There are several options in the marketplace that make your decision process more complex and interesting. But this best CRM System from HashMicro is here to make your journey easy.
5. Select a SaaS-based CRM solution
SaaS-based CRM solutions have recently created a buzzword around the world of CRM.  The main advantage of using a SaaS-based CRM is that you don't have to pay a large sum of cash in your first investment. You are also free to scale up your subscription package which suits your business needs.
Also read: What is CRM Software? The Definition, Purposes, Features, and The Benefits for Your Business!
6. Evaluate Your CRM Vendor to get the best CRM System
Once you have shortlisted the best options available to you, you can call the CRM vendors. Ask their business analyst to give a demonstration of their product's features and functionalities. Also, enquire them about the placement methods and the time CRM software would take to set up. Also, find about the training and provision services. It is important so your employees can fit with the skills needed to use the CRM system.
Conclusion
Purchasing CRM System is perhaps one of your most valued business investments. HashMicro is a market forerunner that can help you manage your customers and sales CRM systems. With the help of the CRM software based in Singapore, your company will be able to manage your customers, lead, opportunity and statuses from a centralized system.