Real estate is a dynamic industry that involves buying, selling, and leasing properties. It is a highly competitive market where real estate agents play a crucial role in connecting buyers and sellers. To effectively manage their client relationships and sales processes, real estate agents need a reliable CRM for real estate. This CRM (customer relationship management) software helps real estate agents streamline their sales activities, organize client information, and improve overall productivity.
Definition of CRM for Real Estate
So, what is CRM in real estate? A real estate CRM, or customer relationship management system, is a powerful tool that helps real estate agents and brokers manage their communications with both leads and clients. It serves as a centralized database for prospect and client information, enabling agents to cultivate relationships and make informed decisions. Thus, CRM for real estate is valuable to efficiently manage clients and prospects throughout the buying and renting process.
The Importance of CRM for Real Estate Industry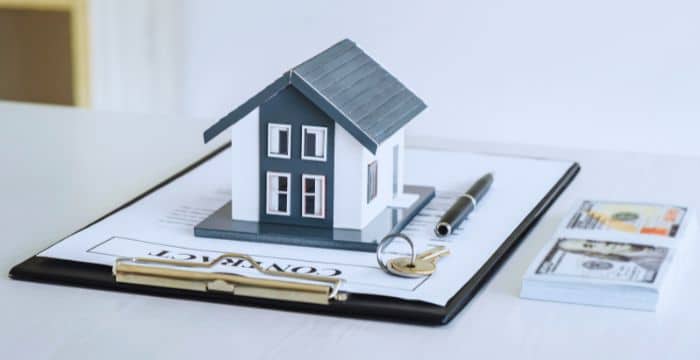 CRM software is essential for the real estate industry as it simplifies communication and activity management with prospects, leads, and customers. By consolidating contacts and communication history, agents can efficiently convert new customers and engage previous ones. Moreover, CRM for real estate automates repetitive tasks, freeing up time for more meaningful responsibilities.
This software has key features, which include organizing prospect information, tracking communication history, centralized sales pipeline management, maintaining contact with past clients, and automating tasks and workflows. In other words, the CRM system enables comprehensive project management, efficient process management, and payment collection.
How to Choose the Best CRM for Real Estate
When it comes to choosing the best CRM for the real estate industry, careful consideration is essential to ensure optimal results. After all, the right CRM can greatly impact the efficiency, productivity, and success of real estate agents and agencies. With numerous options available in the market, understanding these considerations is crucial for making an informed decision.
Assess needs and goals
To choose the best CRM for real estate business, it is important to begin by clearly defining the requirements and objectives. The specific features and functionalities that are essential for the real estate business's needs and goals should be determined. By gaining a thorough understanding of the needs and goals, you can prioritize CRM with the features and functionalities that will directly contribute to the success of your real estate business.
Consider integration capabilities
When selecting CRM software for real estate, considering the integration capabilities is essential. Real estate agents often utilize multiple tools and platforms to manage their operations. Therefore, the chosen CRM system software should have the ability to integrate smoothly with existing systems and other relevant applications.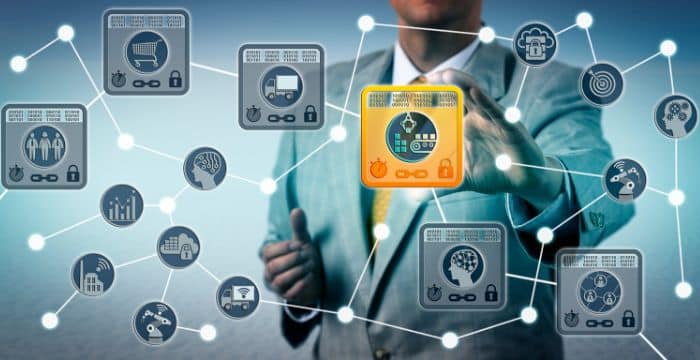 By ensuring seamless integration, real estate agents can experience efficient data flow and streamlined workflows, ultimately enhancing their overall productivity and effectiveness. All in all, it is recommended to opt for a CRM solution that offers easy integration options and has a proven track record of successful integrations with commonly used real estate tools.
Evaluate user-friendliness
Usability plays a crucial role in the adoption and efficiency of CRM software. A user-friendly interface and intuitive navigation greatly influence the productivity and adoption rates of teams. This is why it is important to select a CRM system that provides a clean and organized layout, customizable dashboards, and an intuitive user interface. Additionally, consider whether the CRM offers mobile access or a dedicated mobile app to ensure convenient and accessible usage while on the move.
Review customer support
In the process of implementing a CRM system, it is crucial to prioritize reliable and responsive customer support. Evaluating the level of customer support offered by the CRM real estate services vendor is essential, along with considering factors such as the availability of technical assistance, training resources, and ongoing support options.
Furthermore, gaining insights into the vendor's customer support quality and responsiveness through user reviews or testimonials are highly recommended. With a responsive support team, any potential issues or challenges that may arise during implementation or daily usage can be efficiently addressed. This guarantees a smooth experience for the real estate business team.
7 Best CRM for Real Estate in 2023
In 2023, the real estate industry continues to rely on advanced CRM software solutions to streamline operations and maximize productivity. With so many CRM options available, it is crucial for real estate professionals to choose the right software that caters specifically to their needs. To assist in this process, we have compiled a list of the seven best CRM systems for the real estate industry in 2023, each offering unique features and benefits to support your real estate business growth and success.
HashMicro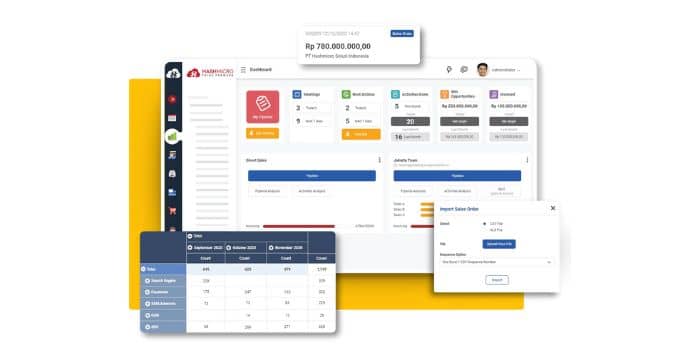 HashMicro's CRM-Leads is recognized as the leading CRM for real estate software in Singapore. This fully-integrated CRM system automates the sales pipeline, enabling businesses to achieve higher conversions with qualified leads. By embracing the centralized repository, users can bid farewell to manual lead management and effortlessly identify potential prospects. In addition, the web-based CRM provides automated reporting, delivering instant insights into sales performance.
With comprehensive traceability, users can keep track of all interactions. This includes meetings, follow-ups, tasks, and updates. Furthermore, configuring sales stages becomes a seamless process with the intuitive drag & drop function, facilitating personalized sales workflows. Not only that, but there is also efficient sales team management which is made possible by tracking progress, task distribution, and centralized monitoring.
One of HashMicro's CRM-Leads' capabilities is seamless integration with various systems, including accounting, purchasing, inventory management, and HRM, offering a holistic solution for sales operations. Most importantly, the prices are affordable, with a Productivity Solutions Grant (PSG) that you can claim up to 50%. There is also a free demo of the system for those who want to get familiar with the CRM.
Top Producer
Top Producer CRM is a CRM software specifically designed for real estate agents and brokers seeking a centralized platform for lead management and marketing. This software can provide valuable insights into leads by syncing information from social media accounts, and offering market statistics and neighborhood trends. Overall, Top Producer's CRM is a comprehensive solution, providing a platform for real estate professionals to manage sales pipelines, nurture leads, and conduct email marketing campaigns.
Wise Agent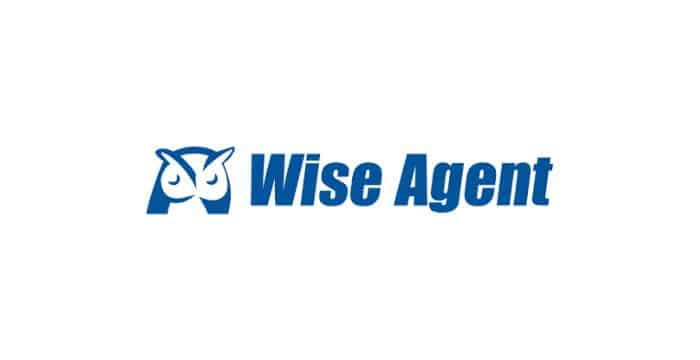 Wise Agent is a CRM for real estate agents, offering features like transaction management, lead generation, and contact management. This CRM system provides a central database for client information and allows you to create optimized landing pages on your website. With the ability to automate lead categorization and contact assignments, Wise Agent can streamline your real estate business operations. Additionally, it also offers integration with platforms like Google Calendar and MailChimp.
LionDesk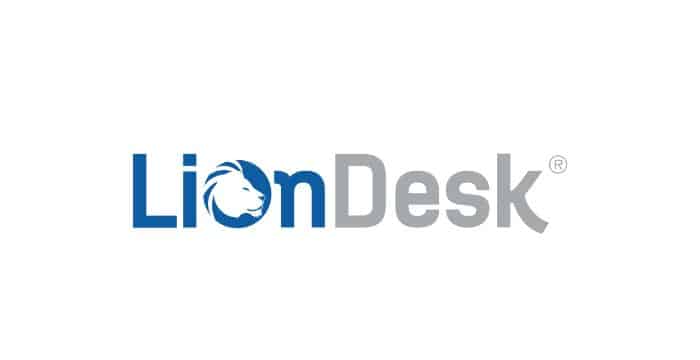 LionDesk is one of the best CRM solutions designed for real estate agents, aiming to help agents build relationships and generate leads, with the goal of turning those leads into long-term clients. This software provides communication options such as a call center with a power dialer, text and email campaigns, and AI-powered lead follow-up. Not only that, but LionDesk's CRM software also includes features for designing marketing materials and managing transactions.
Market Leader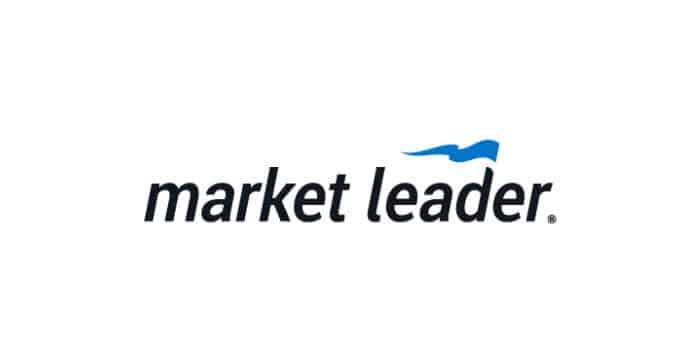 Market Leader is a real estate CRM system that caters to the industry's needs with its website integration feature. The CRM provides targeted activity tracking, which allows agents to monitor the progress of potential clients. One of its notable offerings is the ability to create single property websites for market listings, giving agents a platform to showcase their properties. Additionally, users can set featured listings to highlight specific properties and run multi-channel marketing campaigns to attract potential buyers.
Salesforce Sales Cloud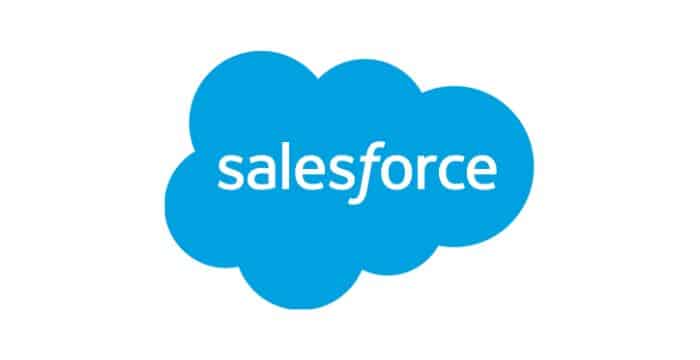 Salesforce Sales Cloud offers a sales automation solution for businesses looking to boost their revenue and profits. With its CRM capabilities, this software aims to help organizations effectively handle customer accounts, track sales lead, execute marketing campaigns, and provide post-sale service. In addition, the integration with Salesforce for Outlook enables users to synchronize contacts, calendars, emails, and tasks seamlessly.
HubSpot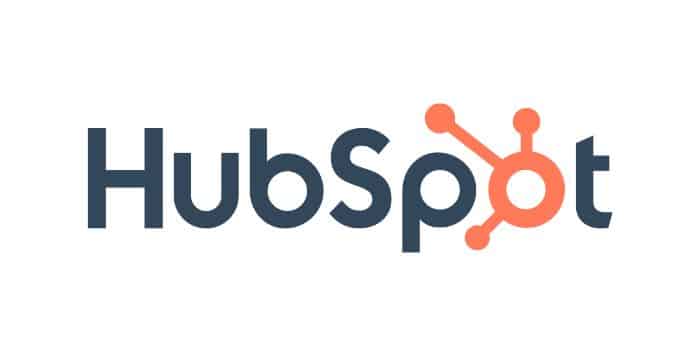 HubSpot CRM is a platform designed for real estate businesses, offering basic features like contact management and email templates. This software allows task automation, call tracking, and integration with other tools. The pricing includes a free plan and paid options. Moreover, HubSpot itself has an extensive user community and available tutorials for those who are still unfamiliar with technology or the software.
Conclusion

To conclude, a reliable CRM software solution is crucial for effectively managing client relationships and streamlining sales activities in the competitive real estate industry. It serves as a centralized database that helps agents nurture leads, automate tasks, and improve productivity. Therefore, real estate businesses should consider carefully which software to choose.
In 2023, some of the top CRM options for the industry include HashMicro's CRM-Leads, Top Producer, Wise Agent, LionDesk, Market Leader, Salesforce Sales Cloud, and HubSpot CRM. Each CRM offers unique features and benefits to support the growth and success of real estate businesses. Moreover, HashMicro's CRM-Leads is highly recommended for businesses in the industry, especially in Singapore. For more information about HashMicro's CRM software, you can kindly contact us here.