It is important to have effective Call Center Software in order to monitor, track, manage and route phone calls to and from the clients easily and quickly and engage them. The Call Center Software is commonly known as Customer Relationship Management (CRM) Software. People usually use this tool mainly when there are a huge number of clients' requests demanding immediate action. Call Center software is used to streamline the day-to-day call center processes. Therefore one can obtain the best out of the call center agent team. They also use it to monitor and record facilities.
In addition, You can use Sales System from HashMicro to make sales faster, more effectively, and intelligently so as to increase the productivity of your company's sales team. This application is already integrated with various online-based systems such as, accounting systems, purchasing systems, inventory management systems, CRM-Leads and HRM systems.
Here are the benefits of good this thing for your business:
The benefits of good call center software
1. The software provides customer service agents
They have the ability to create incoming cases, track them with ease, and escalate them when necessary very quickly.
2. Maximum customer interaction
The software will ensure maximum customer interaction with the company providing maximum satisfaction to the users.
3. Allows routing
This software allows routing the calls by category, customer industry, etc. in order to ensure the best client service.
4. Managers with the ease to analyze
The software provides managers with the ease to analyze call volume, case categories, case times, up-sell rates and revenue per call, and many more management functions.
5. Provides an effective way to prioritize
The software provides an effective way to prioritize the calls and utilize a voicemail option. It enables the customers to leave a voicemail and prevents them from waiting in queues.
6. Based segregation feature
The skill-based segregation feature allows the most skilled agents to attend VIP calls and work effectively.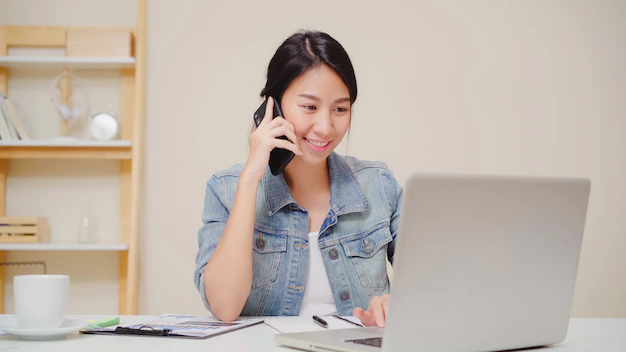 7. Provides the agents with the details
The software provides the agents with the details of the callers waiting in the queues. It allows them to make more informed decisions and has a good impact on customer satisfaction.
8. Best reporting features and assists in proper management
The call center software best reporting features and assists in proper management which includes up-sell rates, revenue per call, case times, case categories, and the ability to evaluate call volume.
Also read: Sustainability Reports Have Massive Impacts on Companies
9. Interact with clients
Allows agents to interact with clients in a more timely, customized, and comprehensive manner.
10. The data is available in a centralized form
Therefore it allows the employee's various departments to share and communicate updated information and the current status of client queries.
11. One of the major benefits offered by call center software is the power to enhance sales.
The software helps call center executives to effectively manage the current number of clients and easily handle pre-sales queries. Besides, it's also accessing clients' transaction history, and processing orders, issuing credits or checking the product warranties, and handling post-sales services.
12. Efficiency of sales
Due to the increased amount of efficiency of sales and other customer care executives, call center software is an intelligent form of investment. As it takes less time and resources in order to properly manage and monitor customer interactions. The use of a Predictive dialing solution along with CRM integration is another factor making the software cost-effective in nature.
Hashmicro offers some of the best CRM software solutions with not just call center software but other features as well like Sales Pipeline, Salesperson, Leads, Contacts, and Opportunity management and customization and email marketing. In addition, you can use CRM software to get the convenience of identifying potential leads and managing lead data. Facilitate monitoring of all sales activities such as meetings, follow up with customers and various changes are well monitored.
Also read: Want to get Into Affiliate Marketing? Here's How to Run It [2021]
Conclusion
It is important for you to choose a good call center software so that it can provide the best effectiveness in reaching and responding to all customers. In addition, in implementing call center software provides a great opportunity to provide responsive, solutif and effective customer services.
Provide the best services for your customers by using Help Desk & Ticketing System from HashMicro. The system can make all calls, emails and tickets manageable automatically with just one well-integrated platform. In addition, this system has important features such as, Ticket Tracking Prioritization, Call & Email Management, Team & Agent Management, Ticket Portal, Live Chat Support and In-Depth Reporting.
Related post : 5 Best Practices to Improve Your Call Center Management