Customer engagement is regular interaction and communication used regularly to create good relationships between companies and consumers. One way to increase customer engagement is to have a CRM solution with customer data to help engage them with its products and services.
Client engagement has several different types, including reading blogs regularly, visiting websites or watching videos, social media interactions such as liking, sharing, commenting on posts, attending community events, writing reviews and adding content, or regularly using applications or services.
Table Of Content
Why is client engagement Important?
Customer engagement is such an emotional bond between a customer and a brand. Engaged customers tend to buy, promote, and show loyalty more. Providing a high-quality customer experience is one of the most important steps to take. The company will also have more value in public and be able to gain broader customer insights. This data can provide precise information about marketing activities, such as determining target consumers.
In fact, there is a direct and proven correlation between the level of customer engagement and business profitability. A study by Constellation Research reports that companies that increase customer engagement can increase up-sell revenue by 38 percent and order numbers by 5 to 85 percent. Businesses spending large sums of money also focus their efforts on ensuring customers receive the best possible service.
Related article: Churn Rate: Definition and Why It Matters
Before Doing Any Calculations, Determine Your Goals in Client Engagement
In addition to determining the form of customer engagement for the company, also determine the objectives of these actions so that you can find out which indicators are important to measure what you want to achieve.
For example, if you want to calculate the amount of time individuals spend interacting with your business brand. Rather than just tracking the number of people engaging in interactions, they can also measure the amount of time they spend doing those activities.
How to measure customer engagement?
The following are some of the methods that the company use:
Reviews and comments
Online reviews and comments, whether it is positive or negative, are important to monitor. When individuals engage with your brand in this way, they offer tremendous insight into what is already good and what you can improve from their personal perspective.
Hold events
Apart from creating content and advertisements to support the company, holding interesting events is also important as a strategy to engage with their customers. Use Event Management Software to plan your events effectively.
Website engagement
There are many engagement measures for websites that most organizations will track, including time on site, subscriptions, regular visitors, and bounce rate. Again, interpreting this metric should be done in the context of your organization and its goals. A short time spent on the site and a high bounce rate can indicate that the website is optimal at giving visitors what they need in a fast and easy way. On the one hand, if the goal is to get your audience to participate online, this can also mean that you are failing to engage customers. You can also use the help of membership software in order to track the engagement, or even help to succeed your business by generating unique promotions.
In short, if customer engagement is important to your business, it is important that you develop ways of measuring it. Many companies will measure their customer engagement using a number of these measures, if not all.
Like, comment, and share on social media
Most of the social media platforms make it easier for users to monitor likes, comments, and shares on their respective platforms such as Facebook, Pinterest, LinkedIn, and Instagram. Audiences can be said to be engaged when they like the post, leave a comment, or even share your post on any social media platform.
Calculating customer engagement on social media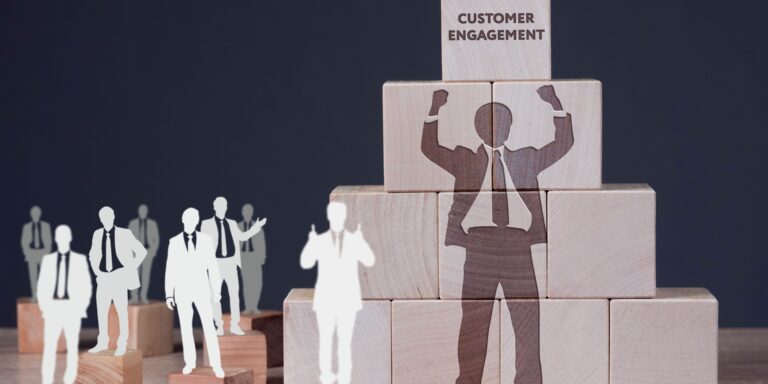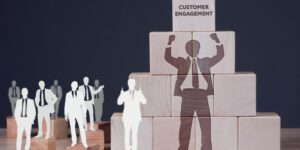 One example of calculation indicators related to measurable customer engagement is on social media. Here is an example
For example, suppose your company has an Instagram account to expand its target market. During one month, the number of content that you regularly upload is 16 posts and is watched by 1000 viewers.
And the 16 contents, here are the details of the responses generated:
20 comments
10 shares
45 likes
5 save
This means the complete activity response is 80.
So to find out the engagement ratio on social media content that month is
(complete activity response / engagement: complete views / attain) x 100%
Based on the example above, (80: 1000) x 100% = 8%
That is the basis for measuring the interaction ratio or engagement of content on social media. Target the percentage of engagement to increase continuously. Because posts that are watched by 1000 people and actively respond will be better than 5000 people, but no one is involved at all. But everything still depends on the goals set.
Conclusion
It is important to determine the role of customer engagement on company values and strategy because every business has a different view. If they're not part of your strategy or business model, there's no need to focus too much on measuring them. One thing to remember is never to force the customer. Instead, you can use a CRM system that can help build relationships with customers that will affect their engagement. 
Also read: How to Calculate Customer Retention Rate?