CRM Systems manage the interactions that occur between the company and its customers. Every company needs a sound system to manage various parts of the company. as in your automotive company, this system is required for data management of sales, marketing and customer service. This system has become essential for many companies, especially in service sectors. To get a good relationship with customers, Your Company needs this system to maintain a good relationship with customers. Therefore, a CRM system is a must-have software for companies. Managing customer and sales data very much makes it difficult for companies to manage it.
CRM software makes it easy for businesses to collect various customer information and data on one centralized platform. You can usually retrieve this customer data from social media, phone call history at call centres, marketing divisions, and many others. With this data, business owners can quickly evaluate the customer service the company has run. Thus, the service you provide to customers can improve adequately. This integrated CRM Software provides a real-time solution for automating and controlling data management. HashMicro provides the best CRM software where you can get CRM software pricing plans from HashMicro.
Also read: Definition, Advantages, and 4 Best CRM System Singapore 2022
Table of Content
What is Automotive CRM
The customer relationship management software for automotive dealers is known as automotive CRM solutions. This customer relationship management system will handle your customer interactions and relationships with them. Automated CRM allows automobile dealerships to monitor customer interactions across various touchpoints, including e-mail, search engines, contact forms, social media, and telephone conversations.
CRM can be a great asset for managing your business in the automotive industry. Businesses with few employees to manage their sales strategy will significantly benefit from this CRM software. And also, during the automotive business competition, you can find a new analysis of this software that allows you to develop new strategies to increase your sales. CRM can help by providing them with an organized system to track leads and make connections in the automotive industry.
Automotive Dealership History
The history of the dealer industry is marked by periods of fast development. When a company begins with basic and manual administration but quickly adapts to keep up with rapid technological changes, the dealer business needs an effective management system to expand its possibilities. Consequently, this technology's development contributes to the dealer industry's development. CRM software coupled with cloud systems will regulate and automate the management system of your company, which means that the traditional or manual management method will be rendered irrelevant. Incorporating this digitization into your business will be helpful, particularly for the dealer.
Automotive Dealership Management
Automotive Dealership Management or Dealer Management System (DMS) is a management information system created specifically for the automotive dealer industry. A dealer management system is the process that allows various dealers to carry out their day-to-day functions regarding financial operations, sales, repair shops, spare parts, inventory and other administrative components running a dealer business. One of the more advanced DMS features can include online marketing tools and analytics on deals.
The car dealer system is responsible for a diverse selection of automobiles and stocks various certified pre-owned vehicles. According to this model, the workforce comprises people who work in the automotive industry as mechanics and salespeople who want to sell vehicles like cars. Meanwhile, automotive professionals typically sell replacement components for automobiles or stockpile them with replacement components that come with warranties and claims. In addition, it contains provisions on how automobiles should be maintained and serviced.
Also read: CRM Software: Why do Singapore Businesses Need This
Automotive CRM Solutions Impact on Dealership Business
Utilizing Customer Relationship Management (CRM) software solutions in the automobile industry will bring various benefits, most notably in dealer business development. The advantages of customer relationship management (CRM) for the automotive sector include the ability for dealers to market their showrooms and collect fresh leads. CRM systems can assist customer support and auto sales representatives in nurturing leads throughout the funnel's lifecycle.
Some of the unique features for car dealers include inventory management and car maintenance tracking. Desking tools allow sales representatives and customers to streamline car financing or lease terms. Dealers can use custom CRM to increase sales, whether an authorized dealer of a car brand or a used car dealer. Sales of cars, perhaps more than any other commodity, depend on repeat customers. Therefore, using CRM software in your business will help automate your operations, making it easy to create strategies to increase sales.
Automotive CRM Challenges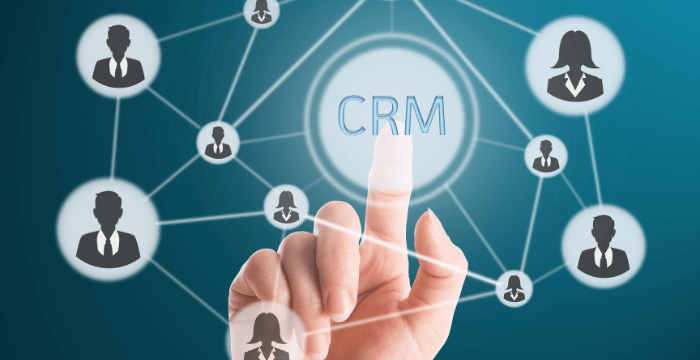 The automotive industry has various obstacles that must be faced to run any business. But these challenges can be overcome with CRM automation software operating the automotive business. The following are three challenges facing the automotive industry using CRM software:
1. Changing customer behavior
Changes can influence changes in consumer behavior in the market. Therefore, you should always be able to see the changes and adjust accordingly. CRM software will help you to predict these changes. CRM software will integrate all channels or platforms your dealer has centralized so that you can control the entire team on one system. With it, your team can see sales funnels to adjust and strategize to increase client leads. 
2. Increased demand for used cars
One of the issues in the automobile industry is offering to buy used cars. This is due to various factors, including a limited supply of new auto supplies due to a chip shortage. Even if your inventory is restricted, dealer CRM software can help increase used car sales for your dealership. Utilizing CRM software that can keep your customer data and analyze your customer's vehicle wish list, allowing you to notify them via text or email if you have something similar or better targeting those automobiles when you attend the auction. Using CRM to assist client demands demonstrates that you care about their needs and can help you make the most excellent impression.
3. Aftersales remains critical
Dealers must know the history of their existing clients to provide additional value to those customers. When you use a customer relationship management system, keeping track of the history of your customers will be much easier. Using this system will provide you with further insight into when you should approach them about tuning and what type of troubles their vehicle may be experiencing at the moment. In addition to adopting Automotive CRM tools, you can implement ERP software solutions to adjust the firm's internal service priorities. These changes will help the company get on the right track regarding after-sales service.
Also read: 5 Top Advantages of Cloud CRM for Singapore Companies
Conclusion
CRM software provides various solutions in every industry, including the automotive industry. The various benefits you will get if you use this software are customer management which is very helpful in business operations processes. In addition, efficiency will increase customer value and create high profits. Therefore, you need to consider using the best CRM software system as a dealer business owner.

HashMicro provides a solution for your business with the best fully integrated CRM software. This software will automate your business path and provide efficiency in the process. The best HashMicro CRM Software in Singapore can be integrated into many lead systems such as accounting systems, inventory management, purchasing and many more. Try the free demo, and you can see that CRM Software is the best solution for your dealership business.