The sales system for raising sales is very diverse today. You can use CRM software to determine the next step to increase your sales, one of which is by implementing consignment. Do you have an established business, but other stores don't know you and hesitate to buy some of your products wholesale? Or are they not ready to partner with you because your business is new and has no reputation? Perhaps the store has not yet been able to accept the offer of wholesale cooperation, but they might consider selling your item on consignments in the store by using CRM-Leads software. You can Download the HashMicro CRM software price scheme to know your costs in using this software.
One of the benefits of CRM software is that you can evaluate your sales performance and track the results of the consignment system in your business. This consignment system is commonly used mainly on online shops or marketplaces with physical products as its main commodity. It presents a lower risk to retailers, and it is also a good opportunity for you to develop the brand and increase the profits in business. Additionally, you can also test your products to see which ones are sold and which ones are not. Using CRM-Leads software, you can manage any items that have been sold and that have not been sold. So what exactly is selling in consignments? To understand them more easily, check out the following article.
Table of Contents
Definition of Consignment
Consignment differs from a business that works with a retailer or a store, where retailers usually pay for an advance product– before they can sell it in their store. So businesses will make profits right away, but retailers will have to sell the product to customers first to make a profit. In other words, the owner would leave the goods with the seller and be able to sell the goods for free. However, the seller was unable to raise the price because it was the owner of the item himself who gave the commission.
A consignee is a form of cooperation between the owner of the goods (consignor) to the seller (consignee) and will then get a certain commission. The supplier sent the inventory to the recipient but did not profit until the retailer sold it to the customer. You should know that consignment goods should be yours to discern from the other because it does not require a capital price.
Furthermore, after the retailers make the sale, suppliers will profit and commission the retailers (generally 20-60% of the final sales). But when the retailers cannot or fail to sell all the stocks, they may return the unsold items to the supplier without any risk.
Cooperation in this product or stock consignments enable suppliers to obtain exposure without spending extra money on marketing, selling, or displaying the product. So that it can be a cost-effective way for retailers to fill their stores. Furthermore, if both sides understand and agree on the terms of the contract, it should be a win-win solution.
This kind of sales business is clearly different from reseller, drop shipper, or wholesale. In all three types, retailers are your customers. Different from consignment arrangements, retailers are more like salespeople who make a profit when each item is sold.
Examples of Consignment Agreement Letters
Entrepreneurs involved in this system are required to make an agreement for its cooperation to be mutually beneficial. Consequently, both parties use a consignment agreement letter containing the terms, rights, and obligations both must carry out. The following is an example of the consignment agreement letter.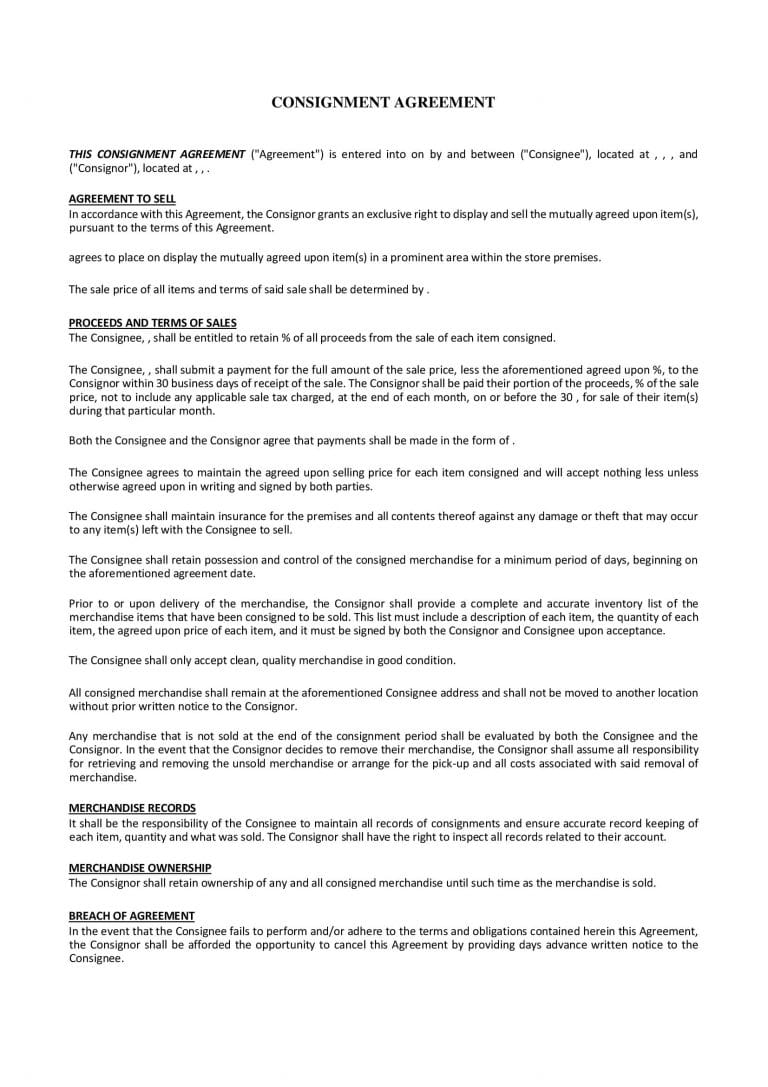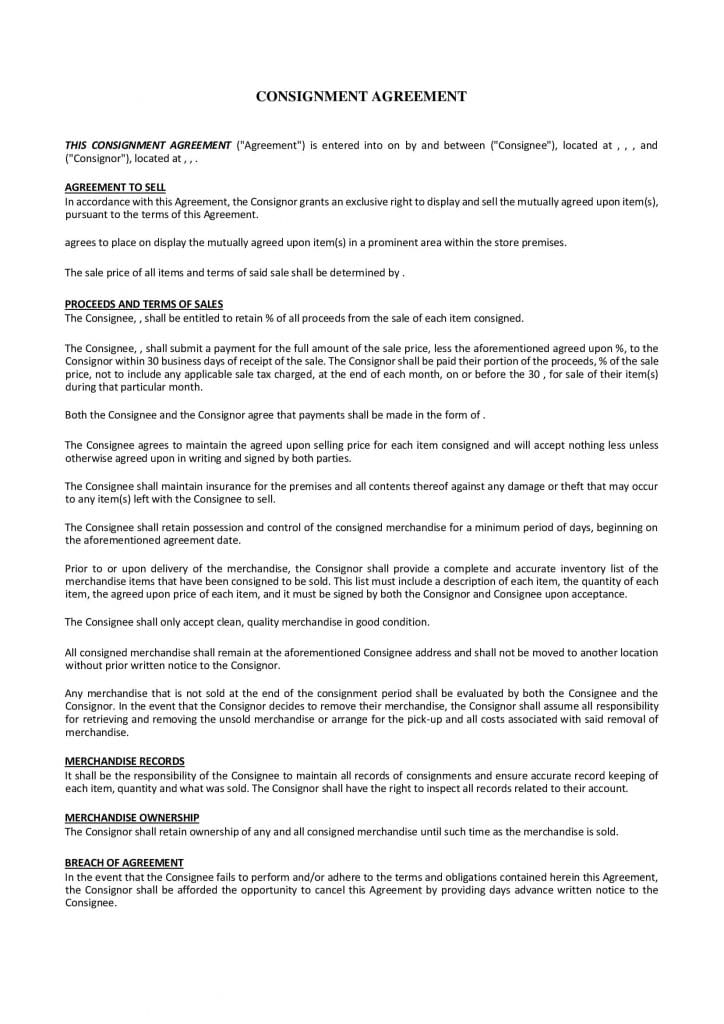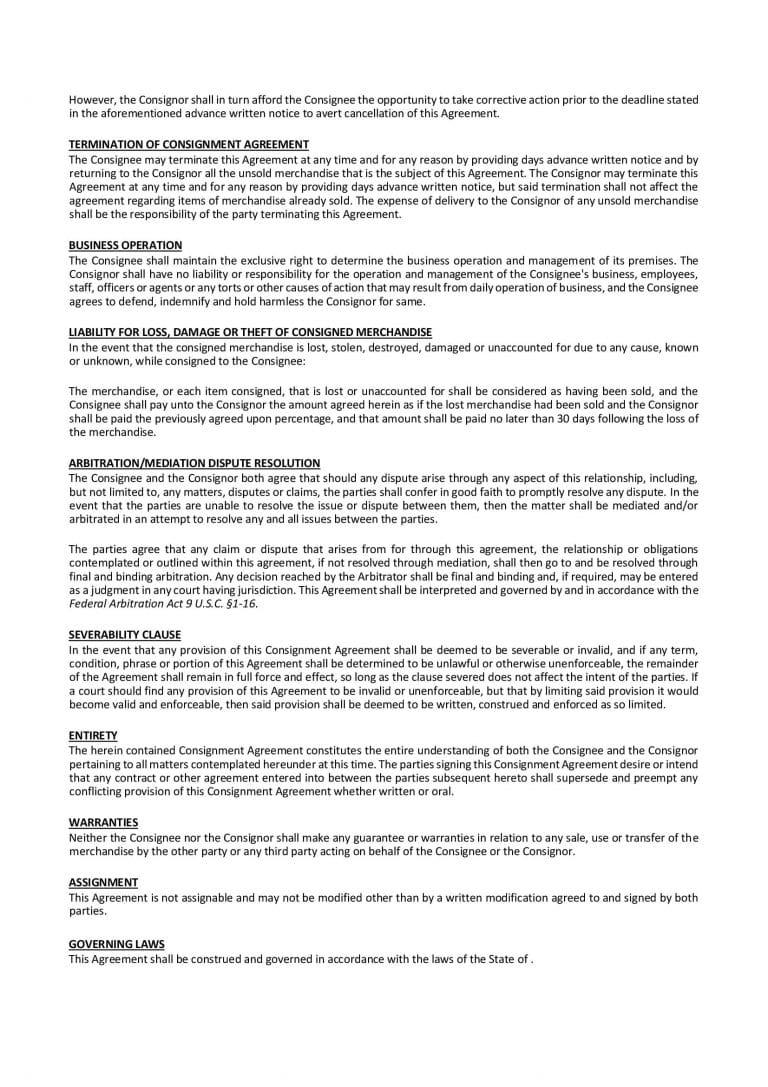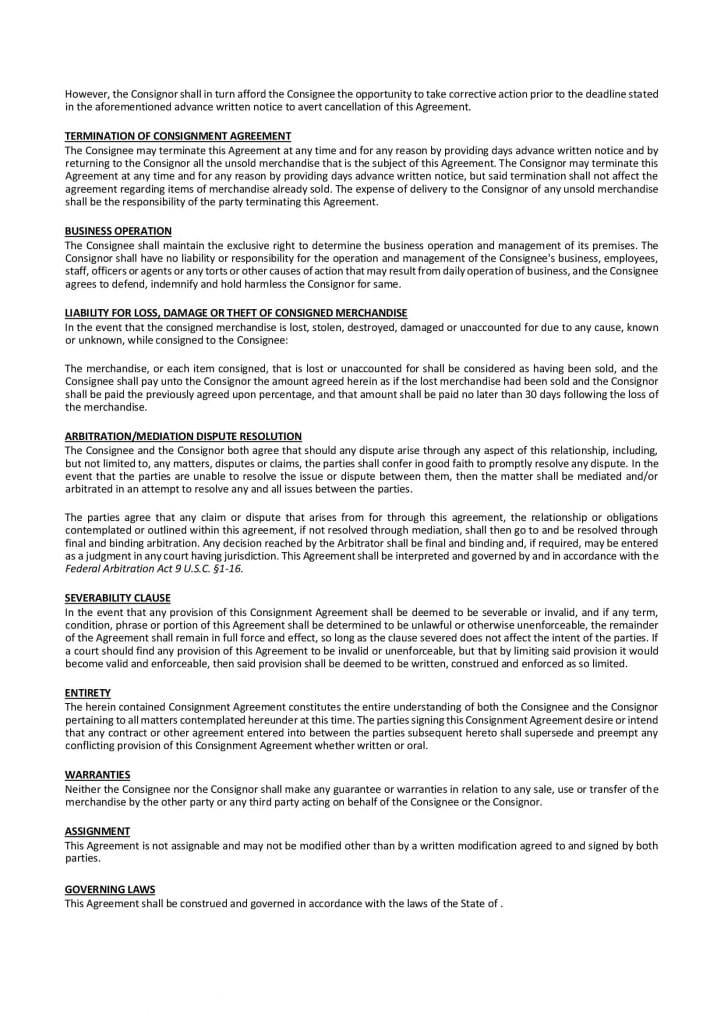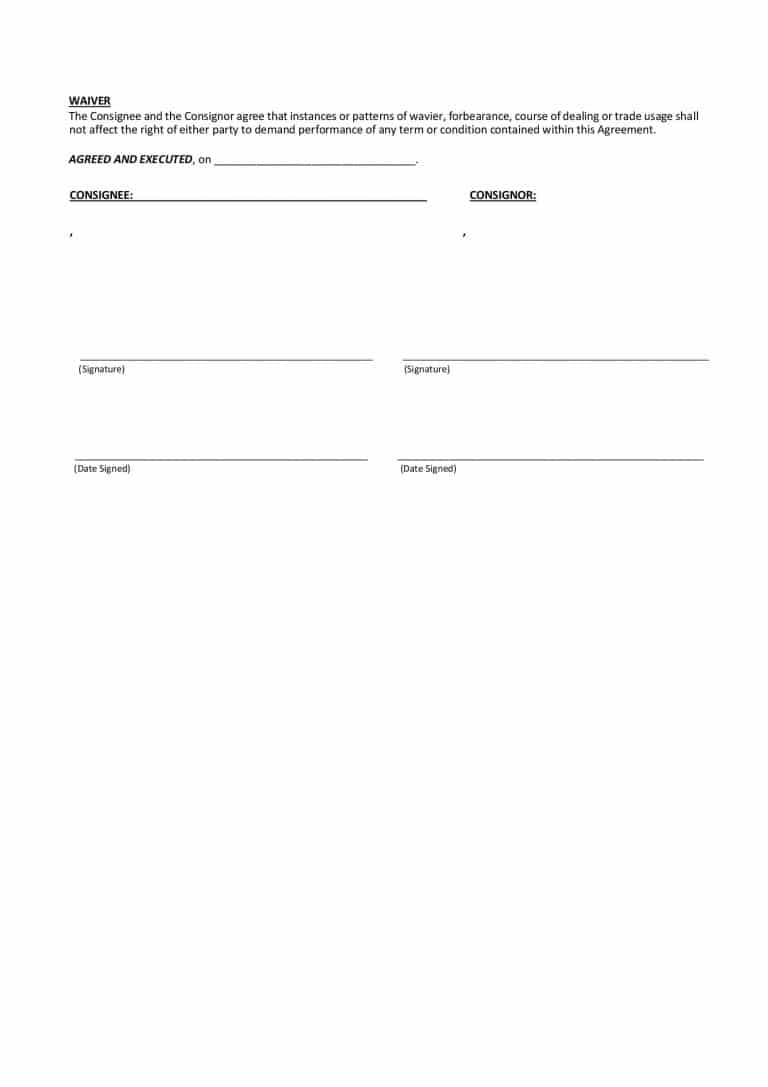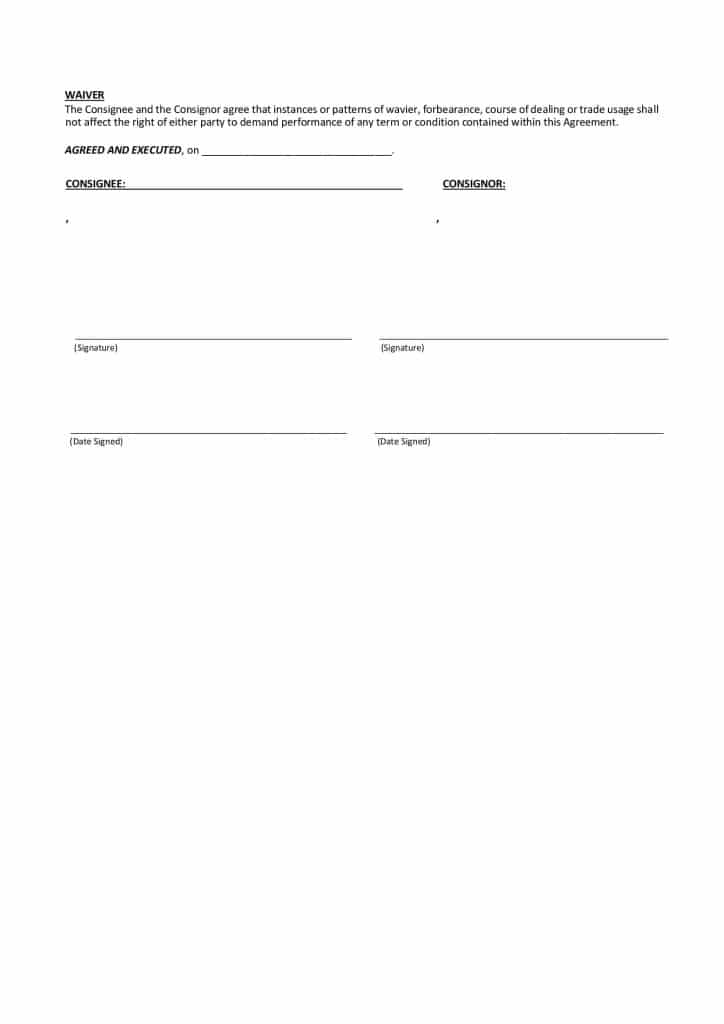 The presence of this system enables entrepreneurs to promote at a low cost and not have to open their own stores. This consignment system is also beneficial for store owners because it provides systems for profit. Some examples of products that typically make use of this system – craft products, food, and clothing. Generally, shop owners and entrepreneurs make a consignments agreement that deals in written form.
An example of this is the letter of the consignments that forms a written agreement between the businessman and the shop owner. But now, to simplify the agreement process, you could use the Contract Management Software that will help you manage all types of contracts in one repository, access them directly from anywhere, automatically receive notifications when a contract is nearing expiration, and many more.
Also read: What is CRM Software? The Definition, Purposes, Features, and The Benefits for Your Business!
Examples of Consignment System Sales
For example, there is an artist named Arga who wants to sell his product at his favorite store in the city center. The store sells ceramic craft works from local artists, as well as some items on their own brands.
Arga wanted to start by testing two products: a set of ornamental plates and a flower vase. Finally, he made a deal with the store and handed over 30 sets of ornamental plates and 20 flower vases. The shop owner loved his work. Furthermore, the shop owner also feels happy because they can add products to fill a selection of more items in his store.
The flower vase that Arga wears sold out in a month.  However, the ornamental plate had a slight problem. It was 60 days (which was the set time limit in the agreement), and only 20 out of 30 sets. So the store owner returned the remaining 10 who didn't sell them.
Looking at the whole, the consignment agreement has been a success. Both Arga and the shop owner both make money. Now Arga just needs to find another way to decorate his ornamental plates or make a more attractive design to be sold out.
Advantages and Disadvantages of Consignment Systems
The advantages and disadvantages of selling consignment are divided into two sides, which are the consignor's side and the consignee's. Here is a shortlist of its advantages and disadvantages in order to help you decide whether you will try one or stick to a more traditional method.
For shippers (supplier/product owner)
Advantage:
No need to buy or rent retail stores or hire employees to run your shop.
Can enhance your brand awareness and your product to new customers.
Before buying your product, customers can look at and try physical products.
Even if you're new to it or as a small business, you have a greater chance of entering a broader and more competitive market.
Build up your reputation.
It doesn't cost much for inventory storage.
It's easy to know which ones are selling and which ones aren't when testing new products.
Your product will stand out because it's different from what the retailers have to offer.
Potential long-term relationships with your retailer.
 Disadvantages :
Will not accept payment or gain profits until retailers sell your product to customers.
If your product doesn't sell in-store, then you should take it back and find a way to sell it elsewhere (or not at all).
Not every kind of product matches a consignment sales system.
Rely on people to sell your inventory.
When a product is damaged or unsold, which is out of your control, but you may lose money.
Since you are taking most of the risk in this relationship, retailers may not actively sell or promote your products.
For recipients of goods (merchants/retailers)
Advantage:
No need to make payments on the goods until you sell them.
If the goods are not sold, you can return them to the product owners.
The method of investing has low risk and cost because you do not need to buy an inventory in advance.
Can quickly expand your product choice.
Avoid running out of stock.
A new product can attract new customers.
 Disadvantages:
 Must cover the cost of storage supplies (storage, security, etc.).
It should make room for new inventory.
Likely it would be held accountable if the product in your store was damaged or stolen.
Manage a consignment inventory separately from your regular inventory.
Although managing lots of inventory can be a burden to your business, it will also give you profits. Along with the development of digital technology, companies tend to use inventory management software that can fulfill demands with optimal inventory levels, monitor stock transfers, forecast inventory requirements, and optimize stock management across multiple locations. Thus, you can consider using it to run your business efficiently.
Tips for Making a Consignment Agreement
Consignment sales methods become very complicated if they do not manage well. To ensure that there is a greater advantage than disadvantages, you might want to follow the following tips:
Make mutually beneficial agreements and relationships
To achieve success in consignment relationships, both parties (shippers and receivers)  must be open and clear to each other about their expectations. Be sure to think of your answers to each question when filling out the cooperation agreement of the consignment.
Determine the recipient's match with your product
When you are the product's owner, it is important to select a retailer that fits your product. In order to increase your product sales opportunities, look for consignment stores that sell the same merchandise you offer. For example, if you produce retro clothes, don't sell them at hip-hop clothing because they won't sell.
Make sure the product looks good.
Even if you are in a store, it still needs to be sure that your product is visible to many customers. Customers will be less likely to buy the goods if it is put in a remote part of the store. Make sure you can arrange product placement in the storefront on cooperation agreements.
Identify your product
Finally, be sure to know more deeply about your product. Check the quality of your merchandise in good condition, make sure there are no stains or tearing if you sell clothing or crevices to porcelain items. So when you hand over the merchandise to the shop owner, show that it is in good condition. It shows professionalism as a product maker and minimizes the mistakes of the products produced.
Conclusion
That is an explanation of the consignment sales system, from understanding, examples of agreement letters and sales of consignment systems, to the advantages and disadvantages and tips to do so. This cooperation has a higher risk to the sender than the recipient. If you have a product you want to sell, consignment is one of the ways you should try to make customers find the product and buy it.
But this system is not the best way to sell goods full-time, because you put enough control into the hands of others. But that does not mean it is an unwise choice. Selling consignment items can be a good way to bring in extra cash flow and introduce your reputation to more customers.
Achieve smarter, faster, and more effective sales with web-based HashMicro's most complete web-based Sales Management Software. Define your sales goals clearly, assign tasks to the right salespeople, and monitor the progress made by any salesperson. In addition to this software, you can save time because the automatic commissions count for each salesperson based on the targets they achieve.
You can also the right CRM software after calculating the CRM software pricing scheme. Tell us about your type of business and industry and we will offer you the best business solutions. If you want to get a free demo of our tour product, click here!