By accepting online payroll, clients may do cashless purchases using their phones or credit cards. Today, companies must be able to take online payroll as a requirement. This is because electronic payments offer several benefits for your company. However, accepting online payroll poses issues for customers and merchants. You may develop your business and reach a worldwide audience by accepting online payroll. It can also aid in enhancing the client experience, as internet purchases are more convenient. However, taking online payments can provide challenges for both you and your clients. Here are some potential obstacles that you should be aware of.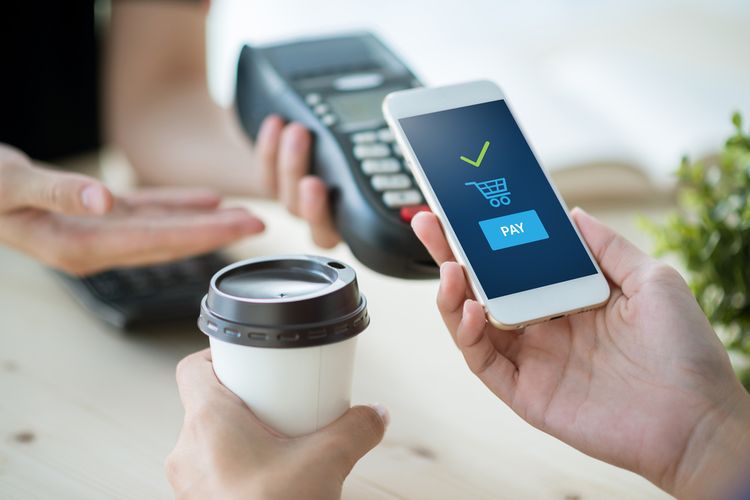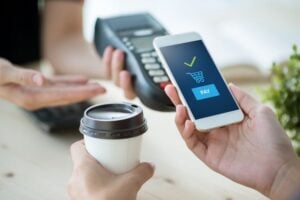 Source: money.kompas.com
To find out more about HashMicro's EVA HRIS Essentials and how to use it for automotive factories, see the following article:
What is EVA HRIS Essentials?
EVA HRIS Essentials software is a system to simplify the administrative process of company employees through a centralized system. Through EVA HRIS Essentials software, you can track all employee operational activities, so employee management will be neater and more organized. 
The EVA HRIS Essentials system comes with the different types of features your company needs, ranging from payroll management, employee databases, managing employee attendance, cash cost management. You can also simplify the recruitment process and evaluate your employee performance.
Why EVA HRIS Essentials?
As technology develops, every payment method must begin to leave the use of traditional systems and switch to sophisticated systems to maximize it. Digital systems with the best features can solve various problems that are often experienced by automotive factory owners. These problems are directly related to various automotive processes which include the process, input and output of digital products.
HashMicro, as a multinational company engaged in the development of cloud-based ERP software, provides a superior product, namely EVA HRIS Essentials to answer various online payroll problems. The use of the EVA HRIS Essentials system can increase the productivity and profitability of your automotive business by integrating various data automatically so that the results are fast and accurate. You can easily automate administrative tasks, calculate salary and taxes, manage leave and attendance, all through EVA HRIS Essentials.
 In addition, you will get various conveniences and the best services after implementing this system in your business. EVA HRIS Essentials provides integrated guidance and services to help your business achieve maximum profit. The following are some of the advantages of the online payroll system HashMicro offers other than another products: 
Multi Approval
You can avoid the process of applying for leave with EVA HRIS Essentials. You can also get updates on the rest of your company in real-time. This system can simplify the overtime, approval, and inspection request process that is fully integrated with various other smart software.
Simple monitoring
Monitoring shifts and work schedules of all employees becomes easier because the system automates everything. This system also allows you to manage attendance more easily with automatic biometric tracking & facial recognition along with GPS in the same hardware as well. You can eliminate the risk of data leakage by storing all employee-related data on cloud servers with multilevel security.
Easy Management
Thirdly, you can get the latest notifications about employee employment contracts running out to make it easier for HR managers to take action. You can also submit the insurance calculation of each employee under his position accurately. After that, you may as well be able to increase your employee retention with EVA HRIS Essentials.
Benefits of EVA HRIS Essentials Software for Digital Payments
EVA HRIS Essentials developed with a simple and practical user interface to provide ease of administration of enterprise HR, making it a leading choice for companies in Southeast Asia. Here are some of the benefits that may suit your online payroll business:
Automatic data update
You can run automatically employee attendance data updates to facilitate the monitoring process of attendance lists. You can track administrative data such as leave and reimbursement requests that can be processed quickly and practically.
Centralized documents
E-payment platforms are also vulnerable to hacking. Your company can do the tracking administrative data such as leave and reimbursement requests can be processed quickly and practically. This will result in managing all employee data ranging from account numbers to remuneration in one simple system. 
Conclusion
With the growing business of online payroll in Singapore, you need to maximize its performance to generate large profits. Online payroll are vulnerable to technical disturbances. This is a common issue among systems that depend on technical infrastructure. Especially if your business is large-scale and involves many sophisticated systems in it. The use of the EVA HRIS Essentials system is certainly a must to maximize the performance of e-wallets industries. Increase the production capacity of your automotive factory by choosing the most complete solution from HashMicro for your online payroll business. You get various benefits after implementing it, starting from, automating administrative tasks, calculating salary and taxes, managing leave and attendance, all of which are carried out automatically. To find out more about implementing it, you can download the price calculation scheme first. Quickly schedule a demo to feel the benefits now!