We all know that understanding customers' needs is very important to stay in the competitive world and also crucial to make a better relationship with the customers. The Customer Relationship Management (CRM) software lets you stay ahead in your business competition. Streamlining the entire process allows tracking the activities of your customers. You can implement the concept of a CRM system in almost every operation of your business. Aside from these, there are so many benefits associated with applying ERP  softwares in your business. Let's see what all are those!
Tabel Of Content
Implementing CRM software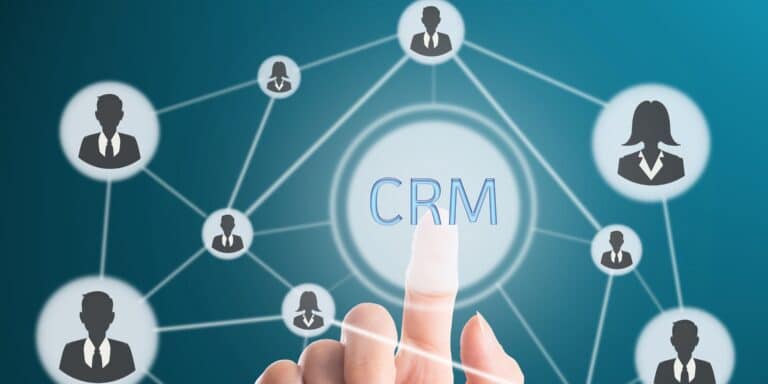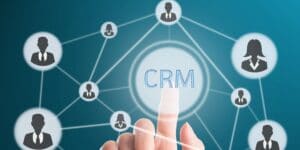 Source : www.canva.com
Customer Relationship Management software is available for various issues in the business process like managing the task, sales, social media, selling, and more. Not only you, but most of the business people face a lot of problems and even a successful businessman also struggles to manage appointments and monitor his success in the business. This is where CRM solutions introduce task management, sales management, and so on to maintain a positive relationship. For example, CRM programming would send you a notification message or email about the due date of any task, scheduled appointments, meetings, upcoming events, birthdays, and more. Therefore, you can decide or reschedule your programs based on the priority to make your clients feel good.
Sales CRM software
Today's scenario in the business world highly recognizes both marketing and sales. These terms are depending on the customer orientation and service response. The sales software is developed as a customized software solution that ensures customer needs. As well as enhances the communication between sellers and customers. By solving the issues of the customer very fast and effectively, it helps to improve the reliability of your service. Finally, the principle concept of using this software is to automate sales by implementing promotional methods of sales. Apart from that, this CRM solution uses various reasons depending on the users.
Choosing CRM vendor
There are always new releases of CRM solutions in the present market, so many vendors are also on the market to sell CRM software. With huge options on the line, it should be hard to determine the right option for your organization. To pay for the best CRM, you have to review the preliminary vendor, their products, and services. Prior to starting checking vendor details, you must ensure the business or technical requirements of CRM solutions for your business. This approach will consume more time but results in a cost-effective decision to develop your business. Thus, you must consider all these factors before deciding vendor for buying a CRM solution for your organization. Implement the right software in your business to develop further.
Conclusion
An efficient ERP and CRM software helps the business to grow a strong and valuable customer database. This database of marketing and support teams uses to improve relationships. So, they will stay loyal to the brand or business. In addition, if you want to follow up with the clients easily and monitor the sales, you can use the CRM Application from HashMicro. Furthermore, reports on sales can also be reported automatically and in real-time. The system also helps at the sales stage with drag & drop function control through an easily customizable sales pipeline.