Consistently delivering high-quality meals to customers is a must to run a successful restaurant. To do that, you need a food production system in restaurant. This system includes all aspects of food preparation, from sourcing ingredients, storing, preparing, until cooking them. Without a good food production system in restaurant, there are risks of running out of ingredients, producing inconsistent dishes, and also compromising the safety and quality of the served food. Therefore, it is important for a restaurant to establish a reliable food production system.
Food production system is the process and methods used to produce food from raw materials to finished products. Restaurants require an efficient and effective food production system to operate smoothly and maximize productivity. This is where ERP-supported food production system comes in. Enterprise Resource Planning (ERP) is a system used to manage and automate various business processes, including food production. Which is why to make the food production system more effective and efficient, it needs to be supported by an ERP system.
There are many reasons why you should use an ERP-supported system, especially with its benefits. In detail, below are the four main reasons why you need an ERP-supported food production system in restaurants.
Table Of Content
Time Management is a Must
Time management refers to the planning and organizing one's time effectively to accomplish and achieve something. It involves prioritizing your tasks, allocating time to each task, and ensuring your deadlines are met. Effective time management helps individuals and organizations improve productivity, reduce stress and anxiety, and increase efficiency. You can manage time through creating schedules, setting goals, and using tools and technology to automate your tasks.
ERP-supported food production system allows a restaurant to manage time effectively. Any delay in food production or delivery significantly affects customer satisfaction. However, with ERP-supported food production system in restaurant, you can streamline the processes and automate them. With that, you can reduce the time it takes to complete food production and delivery, which leads to faster service and satisfied customers.
Also Read: CRM System to Optimize Customer Service in Your Catering Business
Manage Restaurant Waste Easier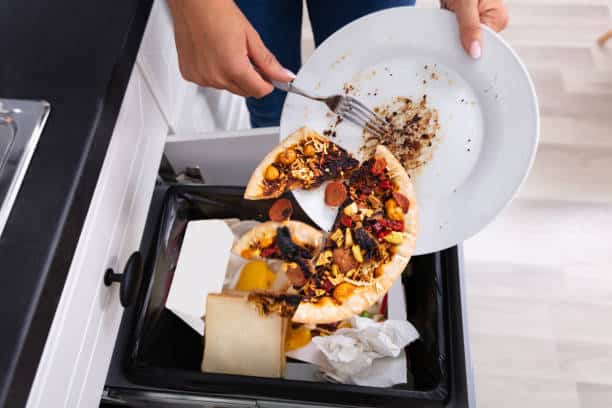 Restaurant waste is the byproducts or excess materials from restaurant operations, like food waste, disposable utensils, and packaging. Proper waste management is extremely important for restaurants to reduce waste, conserve resources, and minimize the damage to environment. A way to manage waste is by composting, recycling, and reducing the use of single-use items.
Restaurant waste can lead to increased costs of a restaurant and environmental impact. With the help of ERP-supported food production system in restaurant, you will be able to manage waste more effectively. The system tracks and monitors the restaurant's waste production. As a result, you will be able to manage and reduce waste better.
Provide Saved Recipe Access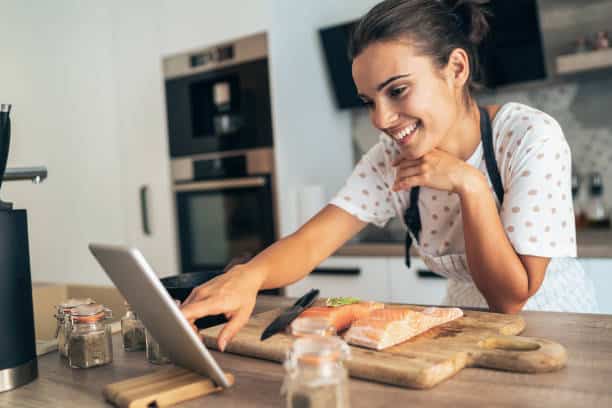 Saved recipe access refers to your ability to store, organize, and access recipes through electronic devices. Recipes are crucial in a restaurant as they play a role in maintaining consistency and quality in food production. With the saved recipe access, it will be easier to share recipes between staff members or restaurant branches.
The food production system supported by ERP also provides access to saved recipes. With it, you can save and access recipes easily. This system ensures that each dish is prepared the same way every time. Therefore, you will be able to replicate restaurant dishes while maintaining consistent quality.
Also Read: How to Handle Frozen Food Processing and Packaging
Food Quality Management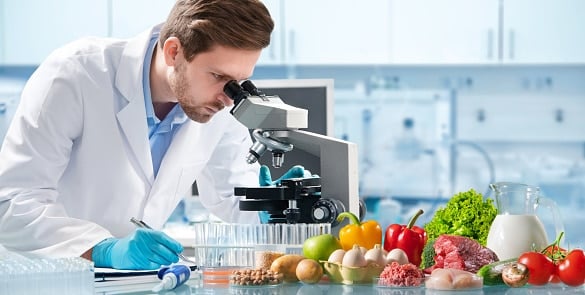 Food quality management is the process of ensuring the quality of the food products meets the required standards throughout the entire food production process. In restaurant industry, food quality is essential to satisfy customers. Food quality management involves monitoring and controlling ingredient quality, food handling, storage, and preparation methods during the food production process to maintain the quality.
The ERP-supported system helps you manage the food quality in a restaurant. Food quality is an essential aspect of any restaurant. Maintaining it is important to keep customers coming back to the restaurant. With the system, you can track and monitor the quality of the ingredients and finished products, which enables a restaurant to maintain food quality. If there are any issues that arise, you can address them quickly.
Conclusion
It is highly challenging running a business in the food industry, especially a restaurant. Moreover, it will be hard to make good decisions, satisfy your customer, and manage production processes if you don't use the right system for your restaurant. The overall efficiency will be difficult to maintain without good ERP-supported food production system in restaurant. On the other hand, using one can assist you in acquiring food ingredients, managing restaurant waste, and more.


It is crucial to choose a system that encourages efficient food production operations. Thus, HashMicro offers you its ERP-supported food production system. HashMicro's Food Production Software provides different functionalities to help your restaurant manage food production effectively and efficiently. In addition, one of the features includes waste tracking, which assists you in minimizing waste. Your restaurant will be more environmentally friendly. To try HashMicro's software demo, contact us here.