We are currently living in a dynamic world. Here, we must stay current with technology advancements such as the cloud-based central kitchen system in order to be relevant. Larger corporations and enterprises collaborate with advanced technology to revolutionize how things are done. Technology is the new key to success in restaurants, fast-food chains, and other related enterprises. One indication of this is the increasing presence of central kitchen software providers in Singapore.
In the long run, central kitchens have been shown to save money and waste. Implementing technology, for instance, an integrated central kitchen software has the potential to reduce staff expenses, food costs, equipment costs, and location costs and reduce waste even further. Aside from the financial and environmental benefits that central kitchens bring, an online central kitchen app can also create a more consistent, better-operating restaurant brand – because all food preparation takes place in one stable location. If you're having trouble deciding on central kitchen software for your restaurant, start downloading the pricing scheme calculations for HashMicro's Central Kitchen Software.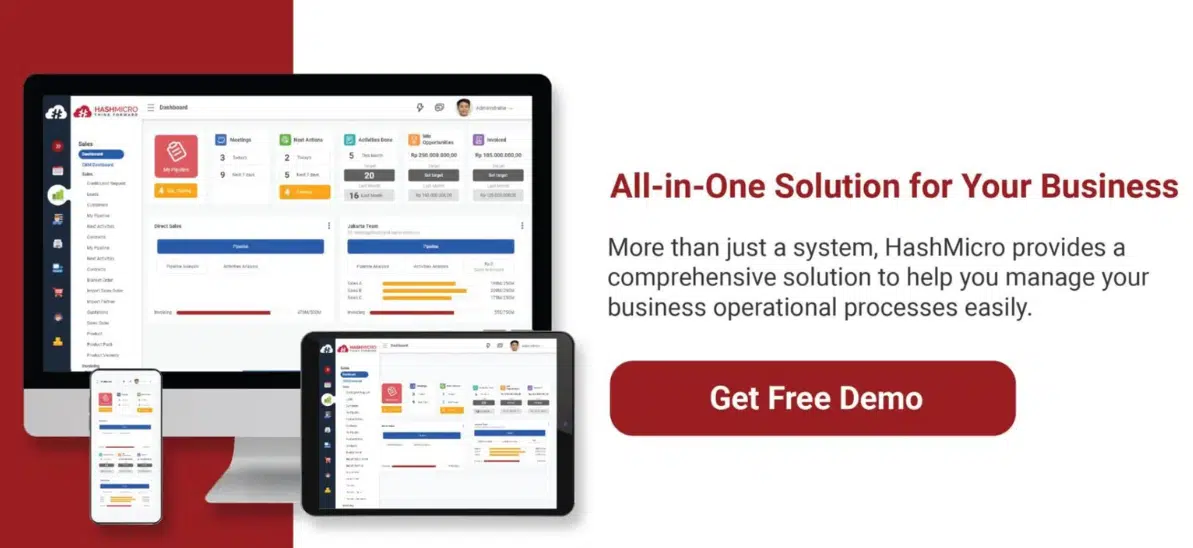 Table of Contents
What is a Central Kitchen?
Sometimes known as a commissary kitchen, it is an internal facility that supplies items or ingredients to each location under a restaurant branch. Central kitchen owners can also rent out their space to smaller restaurants, food carts, and food trucks that lack the space to store and prepare large quantities of food. We delve into the essential elements that make a kitchen functional and stylish, including the timeless appeal and versatility of butcher block tables, which can serve as both a practical workspace and a statement piece in your culinary haven.
More restaurants are now utilizing central kitchens. They provide a convenient area for branches to prepare items in bulk, such as creating bread or sauces. The strategy enables restaurant chains to manufacture products in-house at a single facility and then distribute them to their locations. Furthermore, they are also helpful for simple product and supply storage, as well as food processing, which may include cooking, freezing, and delivering foods to several places across a broad geographic area.
Benefits of a Central Kitchen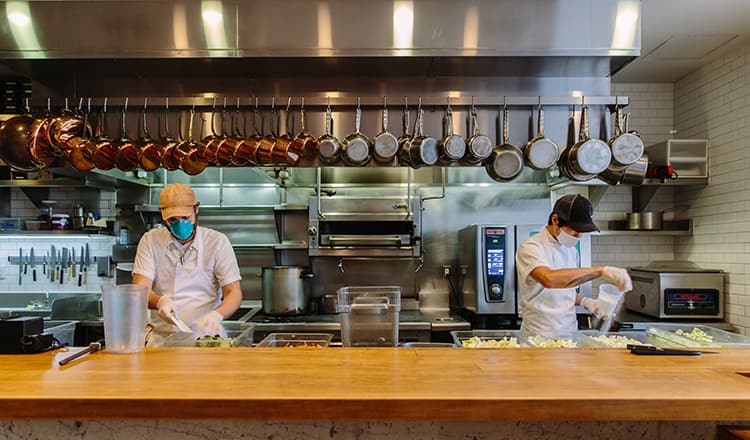 The increasing utilization of central kitchens results from many benefits that it has to offer. We have highlighted the benefits that may convince you to include a commissary kitchen in your restaurant.
Business expansion

: While your central kitchen will supply things to your restaurants; it also allows your 

business to expand into other industries

 such as food retail and wholesale. Are your customers raving about your tomato sauce and frequently requesting the recipe? You may jar the product and sell it at local markets using the space and resources of a commissary kitchen.

Consistency

: Businesses can guarantee a more consistent taste and quality across their locations; since everything is being produced simultaneously in the same place and using the same equipment.

Brand development

: You can concentrate on menu development off-site while your chefs are busy in your restaurant. Central kitchens enable you to develop a distinct signature brand and flavor for your restaurants.

Efficiency

: Central kitchens save time and money by automating production processes, human resource procedures, and delivery operations. Since many of the essential components of the dishes are created in the commissary kitchen, your restaurant's employees can focus on precision and excellent customer service.

Extra income

: You can rent out your commissary kitchen to food trucks, other restaurants, or food entrepreneurs if you find that you aren't using it for long periods of the day.
How to Start a Central Kitchen
There are two types of approaches for establishing your central kitchen. Before launching your restaurant, you might choose to establish a central kitchen model and incorporate it into your business plan. Or, as your restaurant grows and expands, you can create your distinctive products by setting up a commissary kitchen. Establishing a commissary kitchen will require participation from all your employees, such as storage, delivery, human resources, maintenance, equipment, purchasing process, communications, and so forth.
How to Manage a Central Kitchen
Managing a commissary kitchen is not the same as driving a conventional restaurant kitchen. As a result, it necessitates more planning, a higher cost, and more specialist equipment. A commissary kitchen is in charge of keeping more than one restaurant functioning correctly. Therefore there is much more pressure to keep it running smoothly and all equipment clean and in working order.
Each restaurant that utilizes the commissary kitchen should have an operational system to ensure that material is constantly available and that collection processes function correctly and with the fewest possible faults. To ensure operations go smoothly, investing in a restaurant POS system that serves as an all-in-one inventory and sales tracker for all outlets is necessary.
Advantages of Using Software for Central Kitchen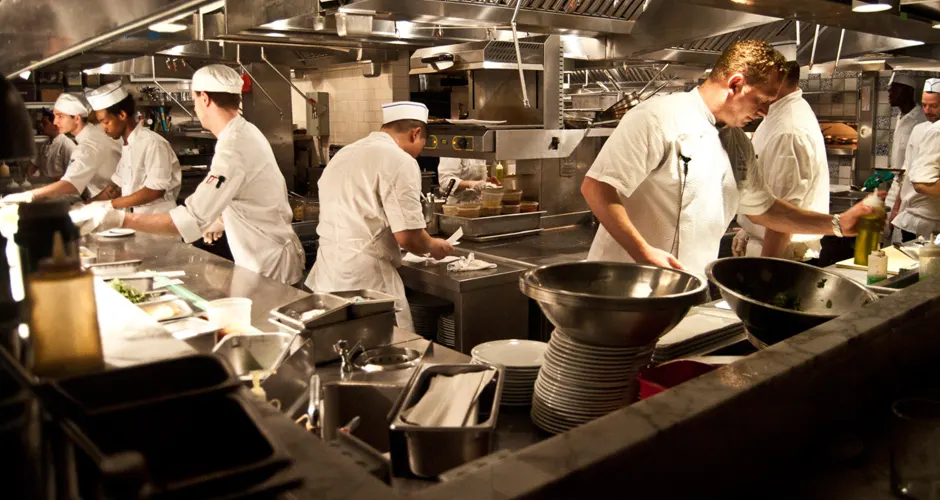 The complexity of having it necessitates proper management. One that can help with it is a web-based central kitchen system. There are numerous advantages to establishing the system as follows.
Data Management

: Keeping records, inventories, and those documents safe is a challenging endeavor, but this software makes it simple. The software secures all of your data-related issues, including data from stocks to invoices; they will be efficiently preserved and saved. 

Improved Consistency

: With improved technology and a higher quality data management system, the consistency of your work and delivery will gradually improve.

Stock Verification

: With a better inventory control system, the software helps keep track of all your inventory in the commissary kitchen. You will never run out of items or products since you will keep track of all raw materials.

Vendor Management

: Utilizing software in central kitchens can give an efficient vendor management method. It simplifies the food delivery method to save a lot of time and confusion.

Feedback System

: Commissary kitchen software may be quite beneficial in building a secure and straightforward feedback system, allowing your business to understand better and meet the demands of your clients and customers.

Cost and Expenditure Records

: You can track all expenditures on various raw materials and other items to run the business conveniently. Maintaining track of all costs and expenses can also assist you in reducing overspending.
Conclusion
By now, you may have realized the importance of a central kitchen to have in your restaurant. Or you may already have it but are still looking for ways to operate it properly. To manage and supervise all operations at a company's central kitchen, you should consider implementing the best Central Kitchen Software from HashMicro. With the integration of our software, you will simplify and accelerate the process of your commissary kitchen operations.
Therefore, do not wait any longer and get incredible benefits immediately by filling out the available form. You can start Central Kitchen Software from HashMicro demo for free now.
Read also: 3 Things Offered by ERP for Service Industry