The food and beverage business sector continue to grapple with food waste. Restaurants throughout the world waste tons of food daily. According to a survey, almost 1.3 billion tons of food are wasted annually worldwide. An increasing number of restaurants practice environmental responsibility by minimizing food waste. Restaurants may achieve sustainability while also saving the environment by decreasing food waste. In the long run, the restaurant will also make more savings. Regarding this, You can minimize this problem with software called F&B Management System.
Utilizing F&B Management Software will help you reduce the food wastage produced by restaurants. Furthermore, using F&B Management Software has a lot of advantages and functions. Therefore, HashMicro's F&B Management Software can be the best solution for Your business. With HashMicro F&B Management Software, You can easily manage multiple branch locations. It is because HashMicro's F&B Management Software streamlines the management of your restaurant, from table reservations, price, and promotions, to menu updates with a complete F&B system. Find out more about this software by downloading the pricing scheme calculations.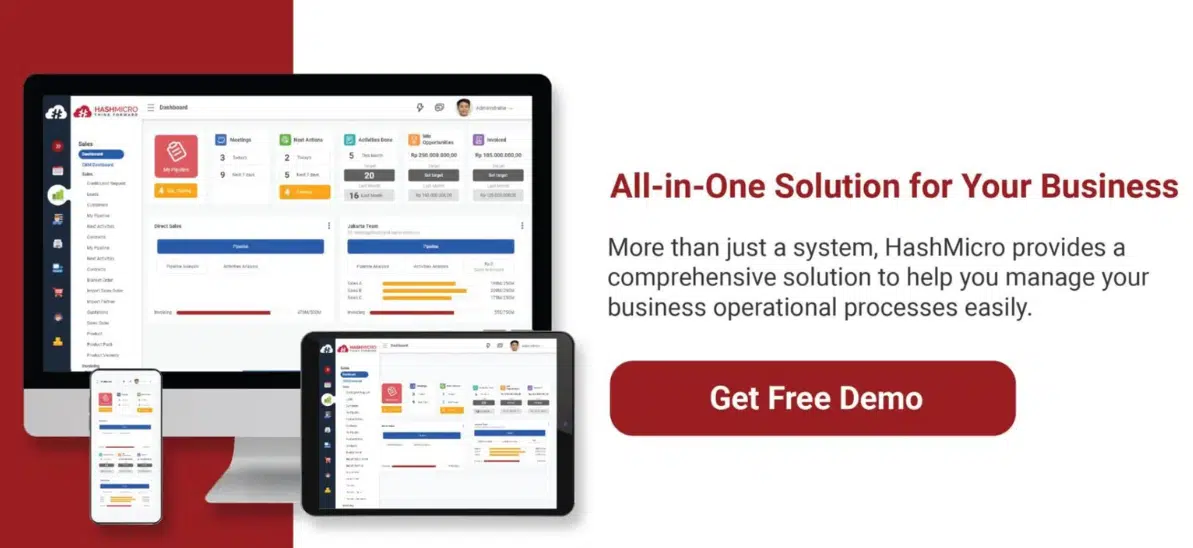 Table Of Content
Also Read: Why Food Manufacturing ERP Software is Critical for The Food Industry
Implement Effective Inventory Control
Inventory control plays a crucial part in efforts to decrease food waste. Restaurant managers have implemented effective inventory control. This can be achieved by storing food properly and having a backup plan in case something goes wrong to prevent food from spoiling. Managers can also coordinate the ordering and delivery of products to the restaurant so that they arrive only when the stock is nearly depleted and no items are overstocked. 
Consider Reusing Any Products 
For a restaurant to be sustainable, its managers must look beyond the food served. Managers need to use any product possible. For example, they are offering reusable napkins. So, the napkin can be washed and reused, reducing expenses and wasting time. You can also utilize a menu that has been laminated or placed in a reusable case. Paper menus are not sustainable since they are easily discolored and torn, requiring frequent replacement. 
Donate Food Surplus to Charity
Instead of wasting away food, it is more environmentally sustainable to donate it to charity. There are already a variety of organizations that accept new restaurant food. Other than that, it is an excellent plan for food waste.
Establish a Waste Management Group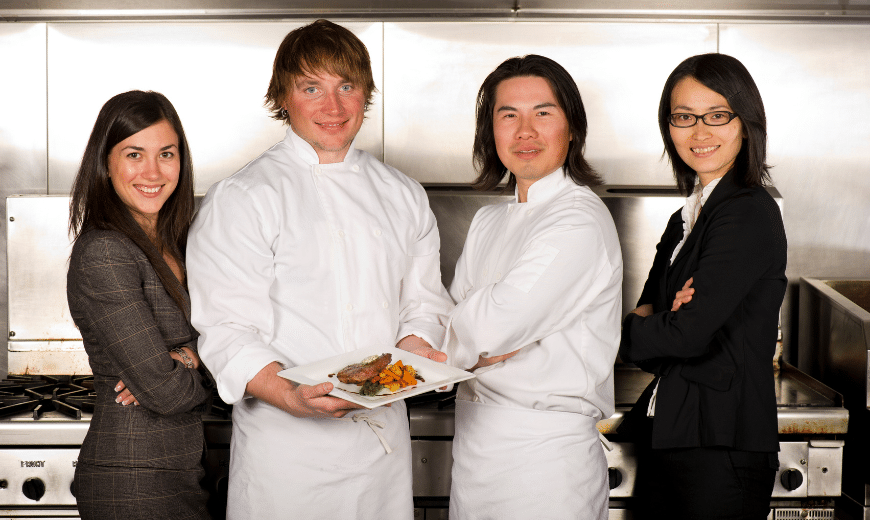 Create a specialized team to control the garbage. Create a technical team to handle the trash. This team should include individuals who participate in food preparation. This way, they are knowledgeable about the substances utilized and how to dispose of them or produce less of a particular waste.
Also Read: 5 Success Tips on How to Start a New Restaurant
Transform Organic Waste into Compost
Food waste is sometimes unavoidable when operating a restaurant, but that does not mean there are no other options. By turning food waste into compost, You can realize environmental benefits. This will help restaurants reduce the amount of food waste sent to landfills, producing methane gas.    
Practice Wise Planning and Shopping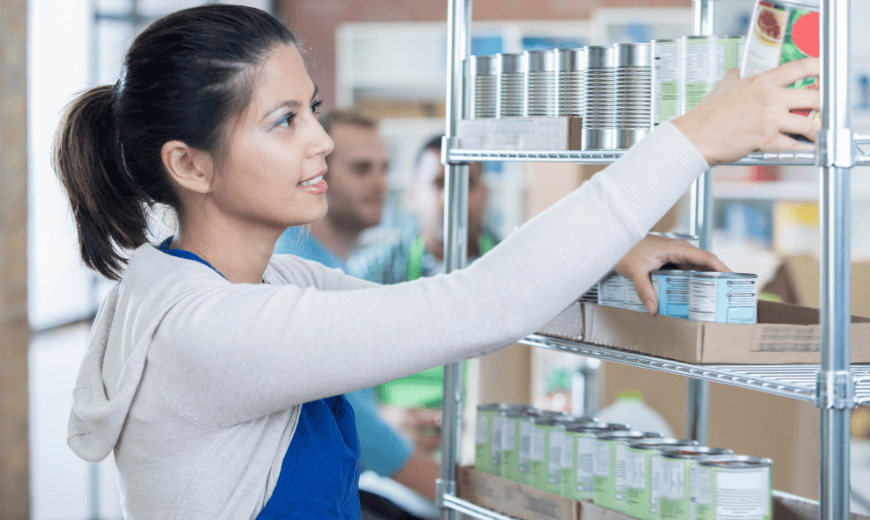 Another effective method for reducing food waste is thoughtful planning and buying. This requires a specific system for purchasing products that align with the restaurant's demand and minimizes overstocking. 
Employ Digital Checklists or Tracking Applications
Utilizing technology is the final step in your effort to reduce food waste. For example, you can use a digital checklist like HashMicro to ensure that you have completed the essential steps to reduce food waste in your restaurant management.  
Conclusion
Reducing food waste may seem challenging, but with the correct strategies, it's easier than you might think. In this case, it is a lot easier when You have a system that occupies your restaurant's needs. F&B Management System from HashMicro can be Your best option for your F&B Business.
HashMicro's F&B Management System offers a lot of benefits for Your business. Streamline the management of your restaurant, from table reservations, price, and promotions, to menu updates, with a complete F&B system from HashMicro. You are also able to manage multiple branches within one platform. You can download the price model of HashMicro's F&B Management System to learn more about the expenses or try a free demo to feel the benefits of the software.