Restaurant technology is the equipment and instruments regularly employed at eating businesses including restaurants, cafes, and bars. Technology is being utilized to enhance customer service and streamline business operations. As the hospitality sector expands and becomes more competitive, it is crucial for restaurants to stay on top of the most recent technological advancements. The rate of the use of restaurant technology is increasing, as is the number of business owners who want to automate their operations. Big chains are introducing tech solutions as a result of the challenges facing the restaurant business today in an effort to address labor shortages and issues eroding their profit margins.
In an effort to separate from the competition and attract tech-savvy clients, they established new service criteria. If independent restaurants wish to remain competitive and fulfill the increased demands of both staff and customers, they must keep up with restaurant technology advancements. In order to operate their businesses wisely, restaurant owners are now willing to invest in innovative guest-facing tech solutions as well as in tools that help improve their back-of-the-house operations.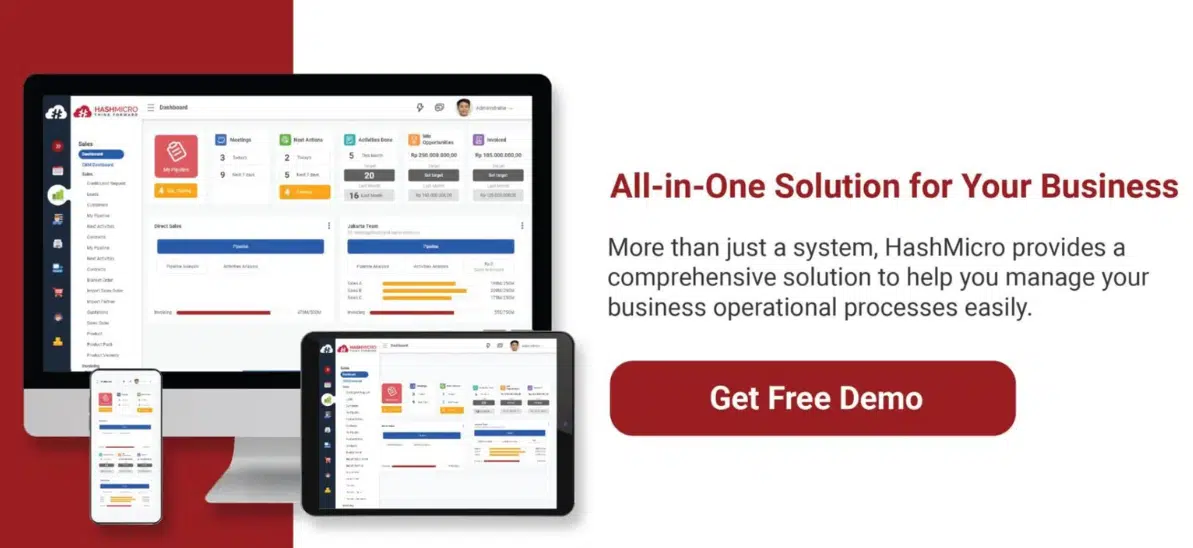 Table of Content
1. Online Ordering Systems and Delivery Apps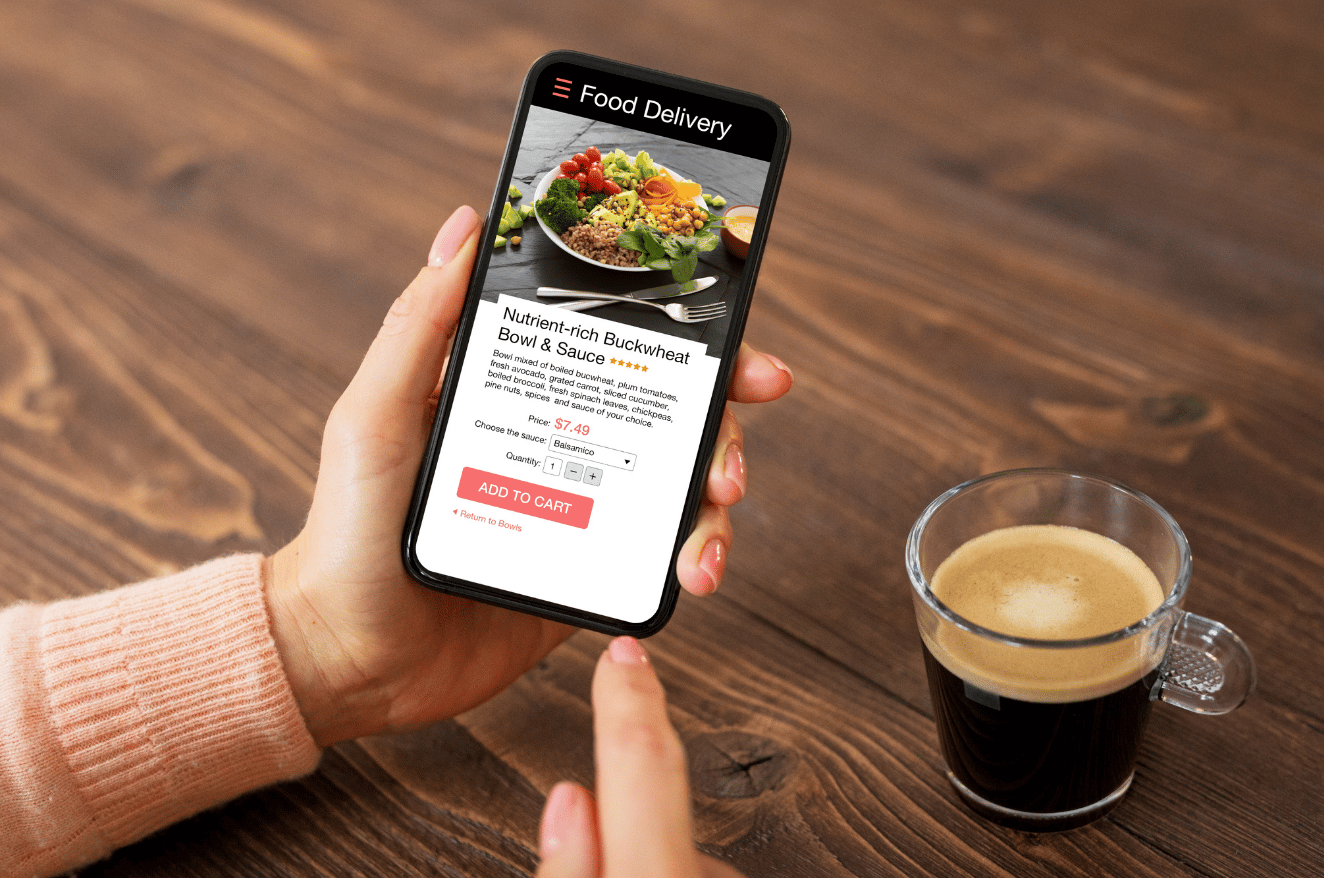 An online ordering system is a simple automated system that enables your restaurant to process internet-based food orders from online customers through a branded website or mobile app. Such orders are placed, and your restaurant's ordering system automatically registers them on the back end. Processing an order simply means cooking, preparing, packing, sending, and delivering it. These days, the typical online ordering process looks like this. Such orders are placed, and your restaurant's ordering system automatically registers them on the back end. 
Processing an order simply means cooking, preparing, packing, sending, and delivering it. These days, the typical online ordering process looks like this. A more sophisticated one will also provide you with a logistics management system. The time it takes to complete an order—from placing the order, processing the payment, and receiving the food—can be as little as 15 minutes. When compared to a dine-in point of sale, where regular customers might have to wait more than 60 minutes during peak times, an online ordering system provides far faster service. 
Online food ordering and contactless home delivery have saved establishments that are nonetheless susceptible to imposed limits, stringent sanitary rules, and even shutdown. As customers get used to receiving the food they want when, where, and how they want it, this service is here to stay. However, given that a lot of customers say they prefer to place their orders directly from restaurants, we may anticipate that smaller fast-food chains will follow their lead and invest in creating their own integrated online platforms and apps. This digital proximity allows the restaurant sector to maintain close contact with its clients despite the perceived "distance."
2. Contactless Payment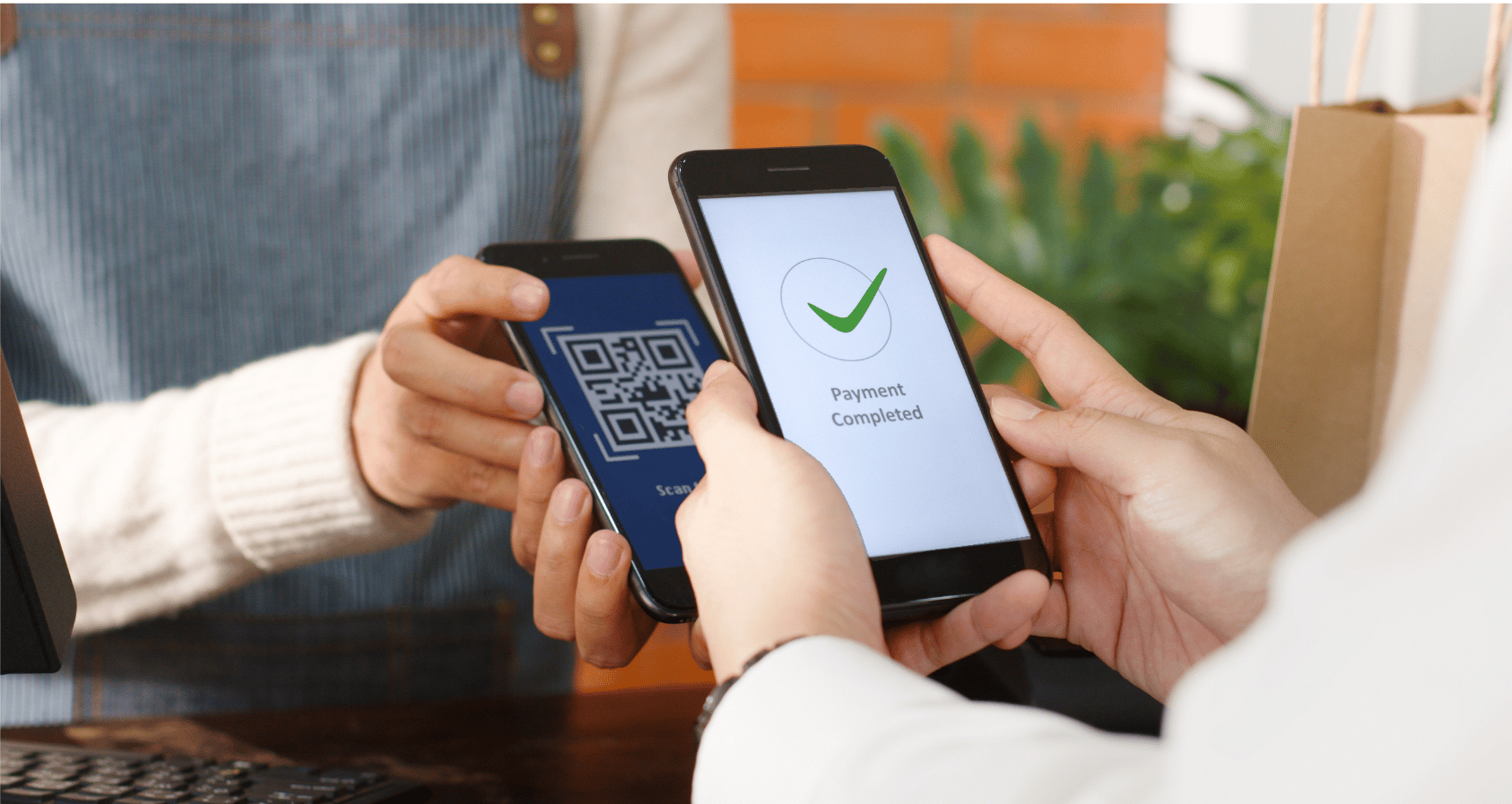 The public know that contactless payments are secure because the customer does not share billing or payment information directly with the vendor. Instead, all transactions are being tokenized with one-time transaction numbers and all communication is encrypted. The one-time code that was used to identify a specific transaction will be the only information that an attacker will obtain from a wireless communication if it is intercepted.
The widespread use of contactless technology includes not only online ordering but also purchasing using a smartphone, smartwatch, or smartcard via an app or touchless device. The global restaurant business has been progressively adopting new payment methods, but the epidemic has hastened this tendency. Without the need for human touch, it is more hygienic and safe, rapid, instant, and convenient. It's also more efficient in terms of cash flow. 
Also, because their phones are the accessory they carry about with them the most, younger people value contactless payment choices. The freedom from needing to carry a wallet appeals to them as well. Your restaurant will be more appealing to a developing demographic: young consumers—if you provide contactless payment alternatives like curbside takeaway with your POS system. Restaurants who haven't already invested in and planned for a mobile and digital payment strategy had better do so if they don't want to fall behind in the upcoming year.
3. Online Table Reservation System
Customers can place orders and make payments for food totally online using a credit or debit card by an online ordering system. They could decide to pick up the food from the restaurant directly or request delivery. Customers like the convenience of online ordering, and your staff benefits from time savings. Your team won't have to spend as much time on the phone if you offer online ordering. You can save money by placing orders online. You'll throw away fewer mistakes when orders are accurately filled.
 Many of today's customers want to order meals using mobile applications and have it delivered to their homes, so restaurants that want to expand should take this into account. They value the precision, practicality, and quick payment processing offered by internet ordering. Telephone table reservations are becoming obsolete as online table reservation technology gains popularity. 
In turn, restaurants may manage seats, waitlists, customer loyalty, and dining preferences through the use of technology-enabled reservation systems. They can also gather crucial consumer information for contact tracing or market insights. Even greater development has been made to the idea. Customers can quickly, directly, and in accordance with their preferences arrange their next special dining experience wherever they want.
4. Digital Kitchen 'Boards'
No need to run back and forth between the kitchen and front of the house, grab paper and a pen, or worry about smeared printed tickets. The menu must be revised frequently to reflect the situation and the patrons' shifting preferences. Therefore, your kitchen can promote test dishes using digital menu boards without incurring additional costs for new posters and placards. 
A digital menu board is a contemporary, electronic way to present your menu; it typically appears on a TV. Customers can see the menus from the entrance because they are usually mounted on the wall. Prior to reaching the register, consumers can place their orders using digital menu boards. While consumers wait in line, they display your menu to them, including drinks and add-ons.
Additionally, it's a wonderful approach to introduce both new and returning consumers to lesser-known menu items that they might have missed. The screen, which is directly connected to the restaurant's point-of-sale (POS) system, automatically prioritizes orders and flags any specific dietary needs. This restaurant technology eventually provides better communication, accuracy, clearer workflows, and – being 100% digital – offers a more sustainable kitchen operation by tracking meal delivery timings and monitoring inventory to signal when a product is out of stock.
Also read: 7 Ways of How ERP Software Maximize Supermarket Efficiency
5. POS and Inventory Management Systems 
Tracking food and beverage inventory stock, estimating amounts, and planning orders are all examples of inventory management. It doesn't need to be a time-consuming and difficult task thanks to automation. This resulted in more practical procedures for accepting orders and processing payments, which provided restaurant operators with significant operational benefits. The POS systems were connected to other restaurant technologies, including guest-facing technology, online ordering platforms, and even kitchen display systems, which may take the place of kitchen printers in some establishments. 
Automated inventory management systems can decrease food waste and enhance order accuracy. Food enterprises have the chance to get the ideal amount of ingredients and use them well. Increased control over what is in stock is possible by automated inventory management. In order to reduce waste, it also makes tracking food prices simpler. Real-time inventory tracking is made simple by cloud-based Point of Sale (POS) and Enterprise Resource Planning (ERP) systems. The benefits of using POS and inventory management systems are as follows:
Real-time inventory visibility
The amount of merchandise you have on hand between counts can only be estimated when using manual inventory management. However, automated systems are able to maintain a very precise count at all times because they are in continual communication with your POS software and are always updating.
By removing human element from all processes other than handling the actual inventory, automated inventory management significantly lowers human error. This indicates that there are no entry mistakes, etc. To keep things current for you, the program imports data from the systems that manage inventory.
You may save a ton of time by automating your inventory management. The life of spreadsheets is fully freed up for your inventory management staff. Instead, they might enhance your other inventory management or procurement strategies.
6. Self-Order Kiosks
By displaying ingredient lists, substitutions, and modifiers, self-service kiosks shorten wait times, engage guests during the ordering process, and encourage more educated decisions. Also, with this restaurant technology, you may cut down on wait times by giving your consumers control over the ordering and payment procedures. 
Self-order kiosks reduce wait times by moving the lines along and expediting the delivery of orders to the kitchen, just as extra counter staff would. Customers are particularly interested in self-order kiosks compared to other restaurant technology. In addition to satisfying the desires of young customers who are accustomed to using digital screens, quick-service restaurants that have adopted this technology gain:
All available add-ons for each menu item are displayed as well as combo deals and promotions. 
Shorter lines at the counter
By splitting the line into two parts you reduce both your employees' workload during the rush hours and customers' wait times.
Eliminating miscommunication because customers see what they're ordering.
Self-order kiosks provide speedy service. Restaurants increase additional sales while improving client comfort. With more customers become accustomed to this new technology in restaurants, the advantages of employing self-order kiosks are becoming more obvious.
Also read: 10 Tips to Make Your Work From Home More Efficient
7. Ghost Kitchens
Ghost kitchens are basically restaurants that exclusively provide delivery or carryout services. The majority of the time, an unbranded facility offers the cookware and equipment anticipated from a typical restaurant. Delivery personnel and takeout stations are replacing waiters and dining places. The majority of ghost kitchens offer cheap overhead expenses, a wide range of menu selections, and enormous expansion potential. 
A virtual restaurant or kitchen is an addition to an existing restaurant. Only carryout, delivery, and/or catering are available from this kitchen. Ghost kitchens are food preparation facilities without servers, a dining area, a parking lot, or any kind of visible public presence. However, this restaurant technology is still active on applications that deliver food. Ghost kitchens are essentially physical locations where owners prepare food for consumption off-site.
When it would have been impossible to construct a typical restaurant with a dining room, some small food operators employed ghost kitchens to gain market share. Food delivery businesses operating out of ghost kitchens could find a way to make a livelihood. As long as the hefty fees imposed by the big delivery firms could be reduced or factored into the price.
8. Loyalty Programs
Restaurants rely on customer loyalty to survive in a sector that is so prone to changes in the economy and consumer preferences. Regular customers, not one-time visitors, are what keep your business alive. Restaurant loyalty programs, often known as restaurant rewards programs, are a marketing tactic to increase customer loyalty and increase sales. This tactic entails having patrons spend money at your eatery in exchange for things or points. 
Also read: Everything You Should Know about Industry 4.0
First, they gain points as they spend money with your company. Then, once they reach a particular threshold, they may redeem those points for a free lunch. Loyalty programs are important for restaurants because they ensure you get customers coming more frequently than if they didn't have points to collect. This results in frequent consumer visits and word-of-mouth brand promotion, which lowers the cost of acquisition marketing and boosts profit. 
Which enables you to continue making investments in your restaurant. Ensuring that your staff is paid and generate income for yourself. The opinion of your consumers is a further factor in the significance of loyalty programs. After customers spend their money at your establishment and receive something for free, they feel grateful as though they saved money on the freebies.
Conclusion
In order to keep up with technology development that's happening in the world, all businesses including restaurants need to step up their game. Restaurants need to adjust their service systems to today's modern society. By using Hash F&B Technology, you can streamline the management of your restaurant, including reservations, tables, memberships, promotions, upsells and cross-sells, and menu updates with the HashMicro F&B Application. There's a lot of benefits such as; easy to use POS system, customer management automation, stock management efficiency, and effective financial management. That's not all you can get from Hash F&B Technology. Try the free demo and you can find all the interesting features and benefits for your restaurant.