If you have ever visited Singapore, you know that both natives and visitors are drawn to the city's cuisine. The government has now seized control and enacted tough rules toward those who operate in the F&B industry and F&B company in Singapore as a result of numerous food scares and filthy food vendor practices from Singapore's early years. Operators of F&B are obliged to conduct their operations in a restaurant designated by the Urban Redevelopment Authority (URA) as a place for F&B. The F&B establishment is governed by the National Environmental Agency. 
Which is why F&B automation system or more known as POS system is needed in any F&B business. A restaurant's point of sale, or POS, is a combination of hardware and software that manages transactions and workflow. POS systems are utilized in the food and beverage industry as well as other industries like retail. Therefore it's crucial to get a system that is customized for your business. It goes without saying that you need to decorate your restaurant tastefully. Also, that you should put a lot of effort into marketing it. For it to be successful, you need to link your establishment to the top restaurant management software. Additionally, if you consider the restaurant industry, you will see that the POS system is crucial for a number of additional jobs. In addition to keeping track of your transactions.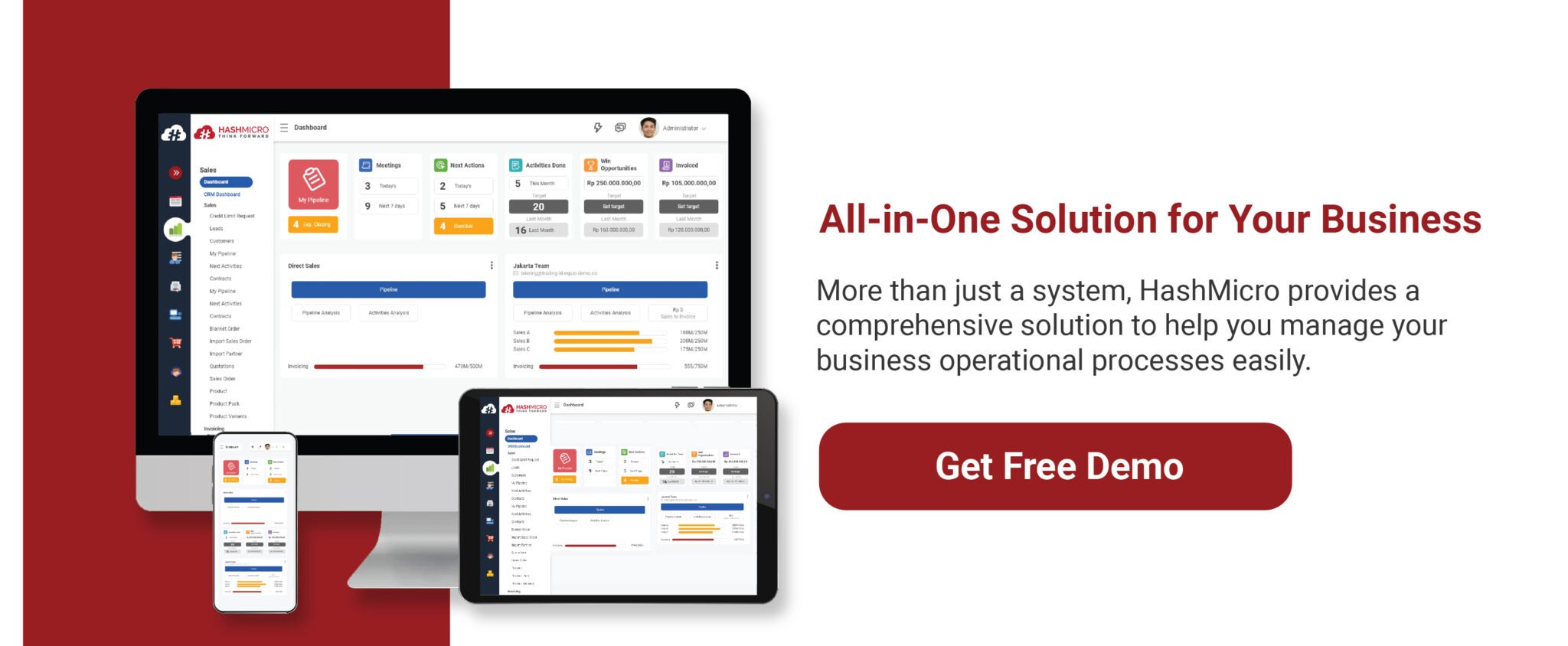 Table of Content
HashMicro Restaurant POS System offers the perfect solution for that. HashMicro Restaurant POS System is a multi-function POS Restaurant Software to process transactions, table management, and monitor the order status from the kitchen. Including creating promotion programs easily and managing all branches in one platform. HashMicro Restaurant POS System offers a lot of benefits and interesting main features that surely will help your F&B business. In general, some of the importance of F&B automation for your business are as follows:
Also read : Here is How Cloud POS System Can Maximize Your Supermarket Efficiency
Main Database Usage
F&B businesses expand, whether naturally or as a result of mergers and acquisitions, and so do their demands. In the beginning, simple office software or even manual record-keeping could be sufficient to get by. But, those techniques quickly become outmoded and lack the transparency and agility required to manage larger, more effective operations in such a cutthroat sector. As a single "source of truth" for all teams and facilities, F&B automation eliminates the information silos that may occur in your different departments. A single and very user-friendly interface including quality metrics, yield analysis and financials are maintaining and updating all of your data. 
Making critical decisions quickly requires enhanced information visibility. Also, ERP solutions frequently feature built-in analytics capabilities that are very helpful for extracting insights that can be put into practice. You will be able to calculate your efficiency metrics, identify the underlying reasons of your problems, and make overall improvements. The greatest of these systems also provide real-time data collecting, so you can depend on the information displayed on the screen to be correct at all times. You will always have the most recent readings to maintain tabs on your crucial processes thanks to integrations with smart sensors, scales, and automated checks.
Easy Product Tracking
Knowing where and how their products are created is extremely important to today's consumers. They want to know that the ingredients used in the production of food and beverages were obtained in a responsible and sustainable manner. They also frequently display more loyalty to companies who are open about the ingredients they use in their products. The most effective way to guarantee complete supply chain traceability is to use specialized ERP for food and beverage firms. Your firm requires all the information from each stop and crucial tracking point. Because it is no longer sufficient to merely collect data from one step forward and one step back.
Naturally, a portion of your efforts on this front will focus on developing the proper connections with your vendors, suppliers, and distributors in order to coordinate information sharing. The advantage of an ERP system is that it handles the labor-intensive tasks of maintaining and updating these records, keeping track of them as your materials travel from the source to the manufacturing to the retailer.
Safe and Guaranteed Food Products
Food safety is a critical issue, as evidenced by the fact that no food and beverage company wants to deal with a recall or withdrawal and that there are growing customer demands as well as stricter government and regulatory body standards. Fortunately, F&B automation gives you the confidence you need to take on this enormous undertaking. You may find out not only what ended up in your products but also what surfaces and other materials they might have come into contact with by using the aforementioned traceability tools of ERP for food enterprises. This is important for producers who deal with allergies as well as in situations when contamination has happened. Also, you need to know precisely what might have been impacted and where it is in the supply chain.
Quality Control 
Specifically for food and beverage companies, customer happiness and brand recognition are top priorities. You need the quality assurance features that F&B automation offers if you want to ensure that every product that leaves your plant is up to par. F&B automation provides the means to ensure that everything leaving a line meets your organization's requirements. From automated inspections with smart scales and sensors to clever AI-driven picture analysis for anomaly detection. 
Additionally, because these technologies update in real-time, you will be able to fix any quality problems before they worsen. Industry-specific ERP software may track your readings and highlight deviations from perfection. Regardless of the consistency, volume, appearance, or another quality that is most important for your products. This ultimately strengthens consumer loyalty and your bottom line. Also, a fun center POS system can increase the speed of the checkout process. In which it can eliminate the need for paper orders and records transactions digitally in real time. 
You won't need to spend time on your files and make sure you account for every sale. Why? Since the recording of food and beverage orders will also be stored within a cloud storage system. HashMicro Restaurant POS System can be your solution for this matter. They have six system integrations from inventory management system, accounting system to marketing automation system. HashMicro Restaurant POS System will definitely help in the quality control and beyond.
Schedule automation
Humans are prone to error, but when your system schedules and executes your key tasks automatically, you won't ever have to worry about errors leading to otherwise preventable outcomes. For F&B businesses, cleaning and maintenance are crucial. So, the ability of F&B automation to guarantee that all necessary sanitation and maintenance is priceless. Even better, cutting-edge programs like HashMicro Restaurant POS System can schedule these tasks to take place at the most advantageous periods and reduce production downtime. The connecting devices you use in your facilities can be used to automate and calibrate safety inspections and quality assurance procedures. The supervising team of certain areas may easily maintain track of performance. How? Because the interface always reflects the most recent data.
Inventory Management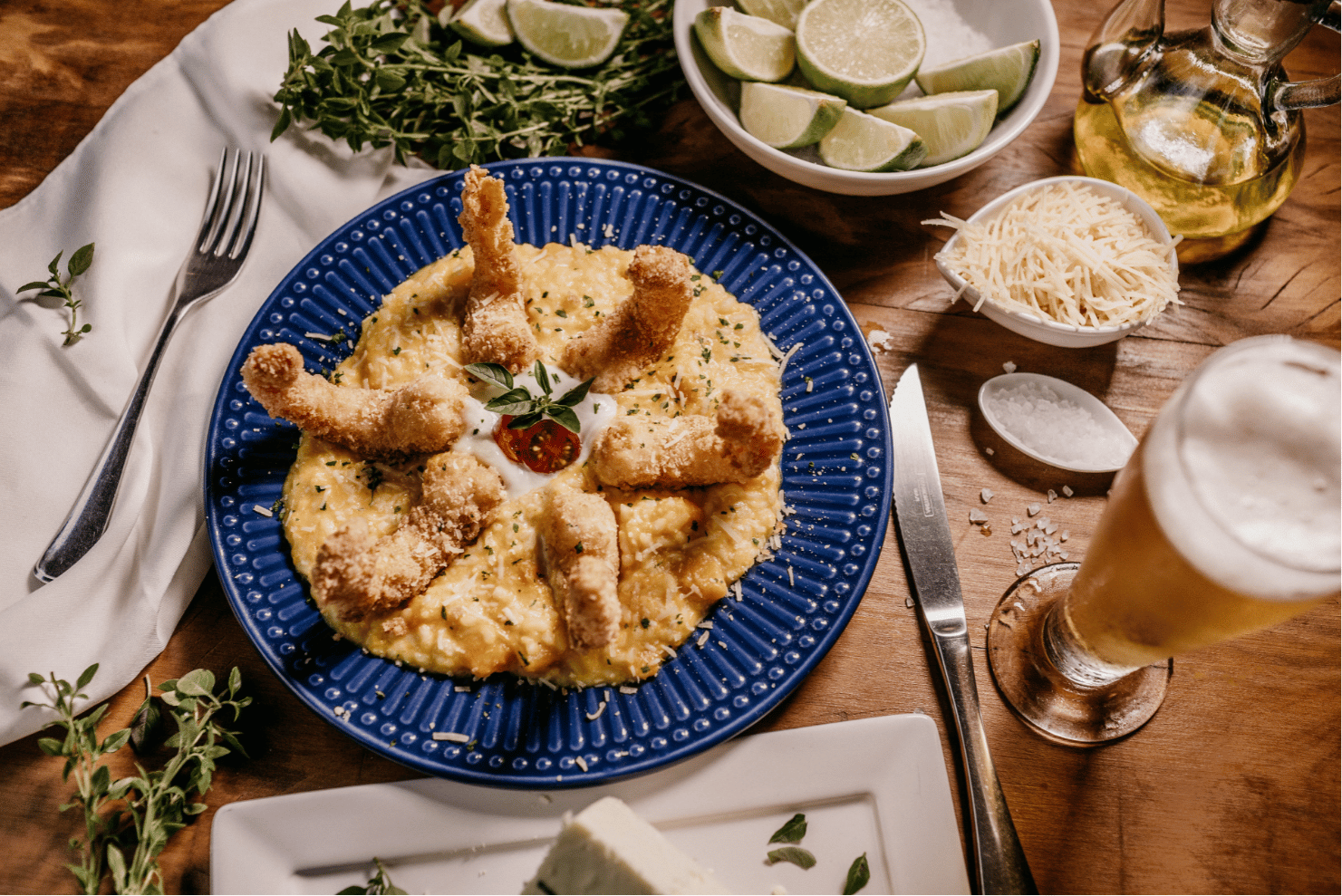 It is essential to be aware of your resources and projected demands in order to maintain flexibility. And also, avoid running out of a crucial element at the wrong time. ERP systems are designed to monitor your inventory levels and update them in real-time. It is allowing you to constantly be aware of how much is left and utilize that information to make wise purchases. Another great feature of fun center POS system is inventory management. Which will help your company stay on top of its stock levels and know precisely when to replace its merchandise. This will avoid any problems brought on by low inventory levels. Which could result in the inability to provide menu items and possibly lose money.
You will be able to spot trends in how people use each of your unique levels of stock at particular periods. How? By continuously tracking your inventory levels. The best F&B automation firms also features powerful projection tools that can show you how to effectively prepare for what lies ahead and a glimpse into future demands. These features will be helpful for reducing waste and ensuring success under all conditions. If your company experiences seasonal changes or is vulnerable to disruption from weather patterns.
Conclusions
F&B automation is simply the most important software for any restaurant. From what we can gather from the explanation above, to make restaurant operations easier, POS software is essential. HashMicro Restaurant POS System is the answer for all the F&B business out there. Why? Because, not only the benefits and interesting main features, you can also customize it based on your business's needs. There is a clear workflow of HashMicro Restaurant POS System that will let you know about all the system's work. Try the free demo and you will see that HashMicro Restaurant POS System is the solution in F&B automation aspects of F&B business everywhere.
Also read : The Importance of Purchase Order Management in Business World