As we enter the new normal, we can see some restaurants reopen their outlet, of course with some strict health protocols. Those protocols are; restaurant visitors have to wear a face mask, body temperature checking for employees and visitors before entering the restaurant, and replacing the traditional menu with the e-menu system.
We might already hear about face masks and body temp measurements, but not some of us perhaps never heard of an e-menu system and its benefits for your restaurants in the new normal. This article will tell you five main reasons why you need to switch to e-menu software right now.
Table of Content
Minimize contacts
The main reason why you need to start using an e-menu system right now is to minimize contacts. Menu books usually go around from one customer to another very often. It will increase the potential indirect virus transfer.
E-menu software will reduce the potential of virus transfer via the menu books. You can easily clean a tablet compared to a paper menu that will crumble as you spray it with disinfectant.
E-menu system simplifies the table management
Many countries apply strict social distancing policies in the new normal. Take Indonesia as an example. They limit every office, mall, and restaurant's capacity to 50% maximum at a time. Table management is the easiest way to achieve this policy, only if you don't do it manually.
With an electronic menu system, you can manage the restaurant's capacity without breaking a sweat. A visitor that wants to dine in can book a reservation on your website. If the restaurant's capacity is already full, you can suggest the visitors change their schedule to some other time.
Cashless transactions
It's quite common for restauranteurs to integrate their e-menu with POS software restaurant to process transactions, table management, and monitor the order status from the kitchen. Create promotion programs easily.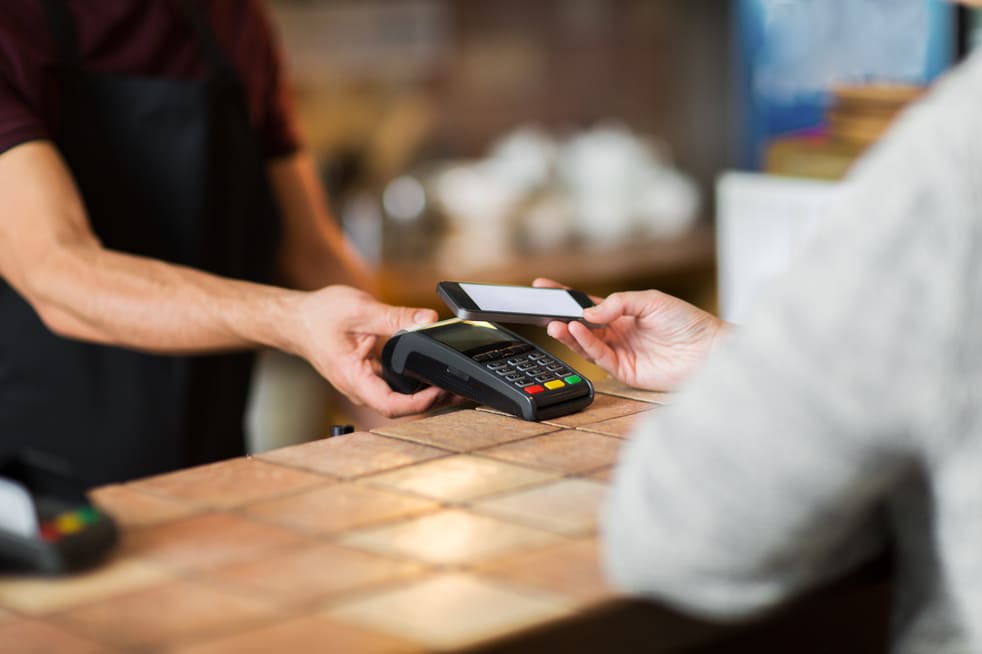 In the new normal, it's recommended that your restaurant go cashless. By doing so, you can minimalize the contact between customers and your staff, and also reduce the infection possibility.
Also read: The Reasons Why Cashless Transaction is Important in New Normal Era
Simple menu management with an e-menu system
Organizing the menu is more manageable with e-menu software. You can edit it from the system and synchronize it with every outlet you have with less time and effort.
If you are still using the old-school menu books, and you want to change their content across your outlets, then you have to contact every manager to print the menu. The process surely is timely and costly.
Reduce operational costs
As we mentioned previously, using a menu book is pretty costly. Buying papers and pencils to record every order from customers also requires a considerable amount of money.
Implementing an e-menu system can reduce your operational costs. By no longer using pencils and paper, you can save that money to improve other parts of your restaurant, such as food quality and services.
Takeaways
It's undeniable that the food and beverage business is the most severely impacted sector due to the pandemic across the world. There are quite a lot of restaurants that had to close their business temporarily (or even permanently) during these trying times. But now is the time to get back up. Let's reopen our business and comply with the health protocols recommended by the government, one of which is to start using the e-menu system.
Conclusion
E-menu is really helping your life to maximize the use of POS Software from HashMicro is customizable to meet every business need. You can process payments, manage promotions, monitor the inventory, and generate comprehensive reports in one platform automatically!