Supermarkets, convenience shops, and clothing and furnishing stores are just a few businesses that makeup Singapore's retail sector. There are several routes for buying and selling products and services, including shops, kiosks, mail, and the internet. The retail sector is being shaken up by new technologies, shifting customer preferences, and global competition from e-commerce. These days, retail automation software is becoming more and more popular.
As previously indicated, the retail industry must modify its system to take advantage of the most current innovations. Hash Retail Innovation Software can provide grocery stores with a modern framework for overseeing and managing all operations. It also offers some additional benefits that could increase the effectiveness and efficiency of labour. Calculate the software pricing scheme to learn more about it.
Also read: 7 Retail Technology Trends You Don't Want to Miss
Table of Contents
What is Retail Automation Software?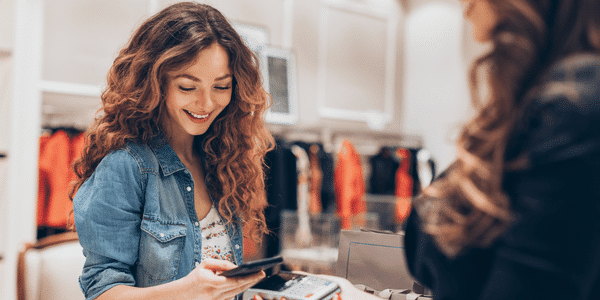 Retail Automation is all about using cutting-edge equipment and technology to enhance workflows and guarantee profitability. To reliably and consistently accomplish repeated operations that would otherwise take too long, it often utilizes software/technology solutions. Automation in the retail industry provides more benefits beyond merely accelerating work completion.

Almost all facets of your retail company will profit from it. It gives you the tools to manage costs and resources, enhance customer experiences, and make your brand more relevant to consumer requirements. Automation offers all the advantages a contemporary retailer might want, but conventional retailing consumes excessive labour and time and consequently limits an organization's profitability.

In the retail sector, common examples of automation include POS (point of sale) software, inventory software, chatbots for customer care, automated checkouts, and ERP for invoicing. Retail automation is now necessary due to the widespread usage of technology across the retail process lifecycles. With modern technology, more than half of retail tasks may be automated. Retail automation software, in turn, aids in addressing margin pressure and satisfying increasingly high consumer expectations.
Also read: 7 Major Challenges in the Retail Industry & How to Overcome Them

The Benefits of Using Retail Automation Software
Since automation continues to enter and disrupt numerous businesses, particularly since eCommerce got such a boost during the Covid-19 epidemic, the retail sector is no exception. It is common knowledge that retail automation may expedite the execution and completion of tasks. On the other hand, it offers many benefits that affect almost every aspect of your business. Here is a list of advantages automation offers the retail industry that you shouldn't ignore.
Reduce costs
Tasks that are repetitive and laborious in retail are often handled by automation. This might lower turnover rates and the costs of filling those open positions. The software can help you achieve better outcomes and increase work satisfaction. The guiding principle is straightforward: the more your organization is automated, the more money you will save.

Increase efficiency
You can find the quickest and most accurate way to do a job with automation. It simply implies that automation may make your organization work more smoothly, regardless of how many activities it manages simultaneously. Automation technologies lead to increased efficiency in the following ways:
Fewer steps are required to perform a job or procedure.

It raised the quality of services.

Processing orders and returns quickly.

Smooth operations around the clock, even when nobody is physically working
Business development
By automating workflows across your company, you can shift your attention from creating new processes to improving existing ones for growth. Digital companies must adopt a creative strategy, which calls for flexible processes and automated systems that can adapt to changes. Additionally, retail automation promotes sales more proactively. However, the best thing about this is that it develops together with your company and offers vital information under your demands. Additionally, technology-enabled services are properly maintained and contribute significantly to income generation.

Decreased human-error
While it's hard to eradicate human error from the job, many mistakes may be avoided with the right technology. Distractions and exhaustion are to blame for the majority of human blunders. Automating your company's repetitive duties and backup system procedures can help you avoid such errors. By using technology, your team will have fewer manual duties to accomplish, making them less busy, less stressed, and less prone to mistakes that are often missed.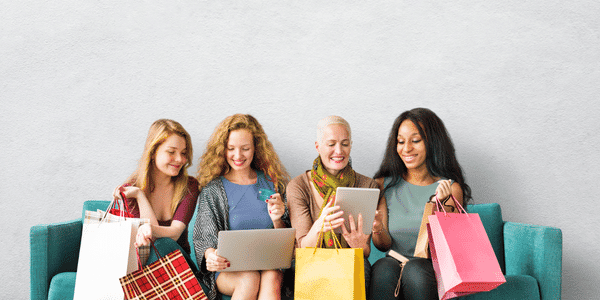 Retail Automation Software for Future Growth of Supermarket and Retail Business
Automation will reinvent and reorganize the retail industry. Because of this, firms now have fewer layers and a more trained and trusted staff, thanks to real-time data and analytics. Digital shelves at Kroger Edge provide pricing, nutrition information, discounts, and video ads. The company aims to connect the shelves to customers' cell phones to enable even more individualized shopping experiences.
To maintain client loyalty, merchants must establish a distinctive brand on the marketing front. They must increase operational efficiency, service levels, and customer experience standards. And they will discover a lot of solutions in automation. Using an ERP system for grocery shops, such as Hash Retail Innovation, might simplify and increase the efficiency of all retail operations and activities.
Conclusion
There is no doubt that the retail industry is changing, and as a result, so should your customer-reach and service-providing methods. To increase productivity and save expenses in your retail company, it's crucial to keep a close eye on new technology and trends.
Do not worry if you feel that technology is not your thing. Hash Retail Innovation can assist you in starting and developing automation software for your retail firm that will increase earnings by retooling efficiency and productivity. Contact us for a free demo and chat with our business professionals regarding your company's needs.