Since the pandemic began in recent years, Singapore's food and beverage have encountered new challenges, such as restrictions on dine-in operations, closed borders, and many more. As a result, many F&B industries in Singapore use F&B software solutions to help them overcome economic problems like sales dropping, termination of employment, limited resources, and so on. However, this tough situation doesn't last long; the F&B industry then begins to make a recovery move in 2022 by adapting to the new normal condition.
Moreover, the F&B industry's growth and recovery in 2022 will also get influenced by these trends, which we will explain below. One of the trends is the digitilized F&B industry with automation software. But not limited to that, there are still a few 2022 trends you need to watch out for. Even though 2022 is a few months before 2023 kicks in, but these trends might be relevant until the following years ahead. In addition, download the pricing scheme of F&B Software here if you consider using it in your industry. 
Also read: Why Should You Monitor Asset with Asset Inventory System?
Table of Contents
Food and Beverage Trends in Singapore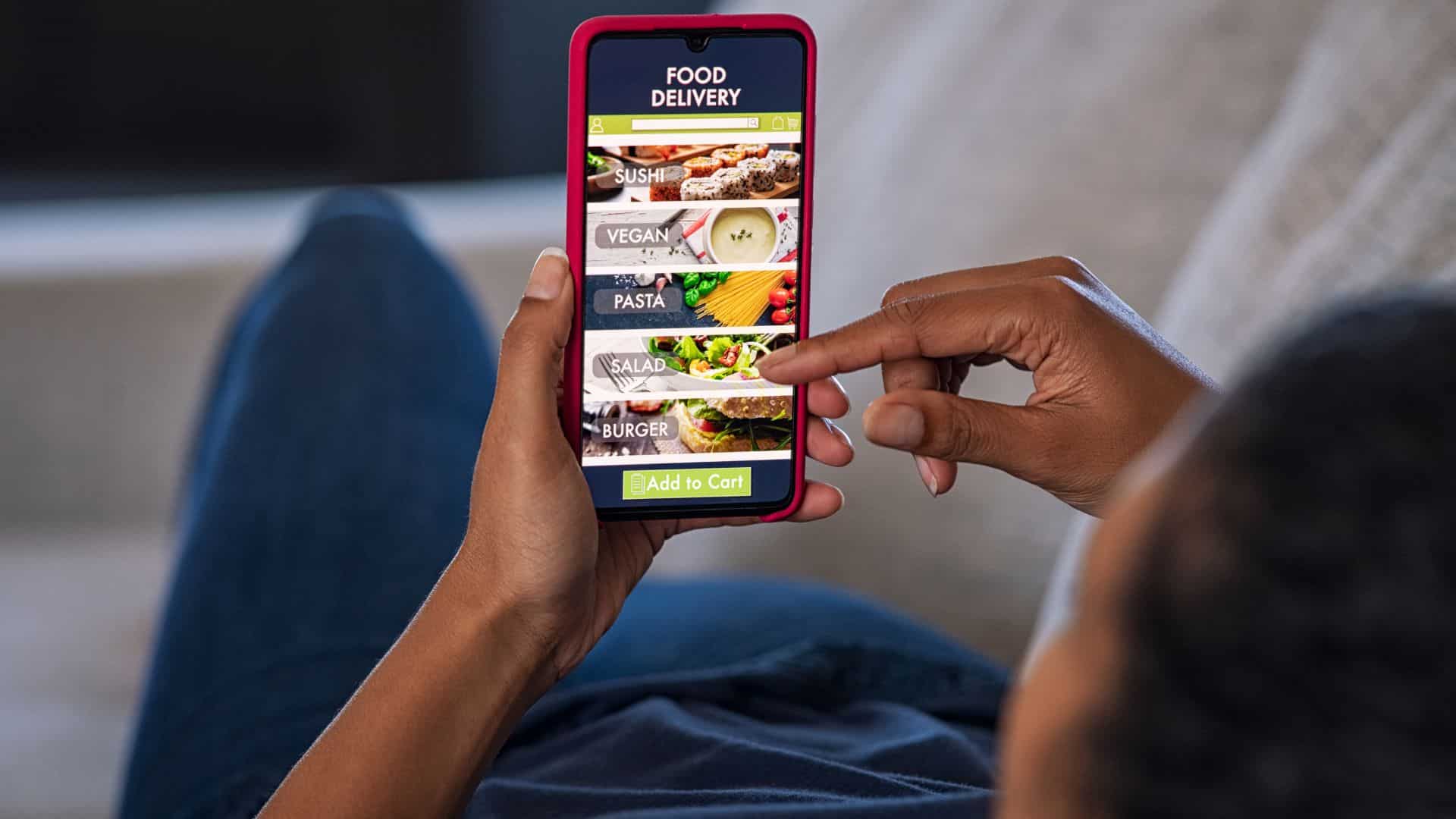 According to the statistics by Statista, Singapore's food and beverage services GDP in 2021 was 4.32 billion Singapore dollars, which means it's higher than the previous year. This happens because of the new normal situation, resulting in a few trends and changes in F&B Singapore occur. For example, consumer behavior changes in preferences, taste, and packaging. More changes are:
Customers show a strong preference for environmentally friendly products. They prefer to use

eco-friendly products,

and as a result, t

he F&B industry creates products of this kind.

Healthy and natural foods are gaining popularity. Consumers tend to choose natural foods, healthy and safe to consume. It is shown by how the food and beverages industry in Singapore provides information and claims their foods as gluten-free, non-GMO, organic, plant-based, and keto-based.

Consumers are looking for even more affordable foods with simple preparation. For instance, food preparation doesn't require much work or meals that are already prepared but just need to be heated up.

As a result of lockdowns and other restrictions on dining, takeout and food delivery became increasingly popular. Dining out is a big part of daily life in Singapore. Many Singaporeans work long hours, so they likely prefer takeout or delivery. Surprisingly, the food delivery trend persists even after restrictions on dine-in dining are lifted. The restaurant continues to accept takeout and delivery orders despite a large number of dine-in customers.
Also read: How ERP Solves These 5 Supermarket Inventory Issues.
Digitalization in Food and Beverage Industry in Singapore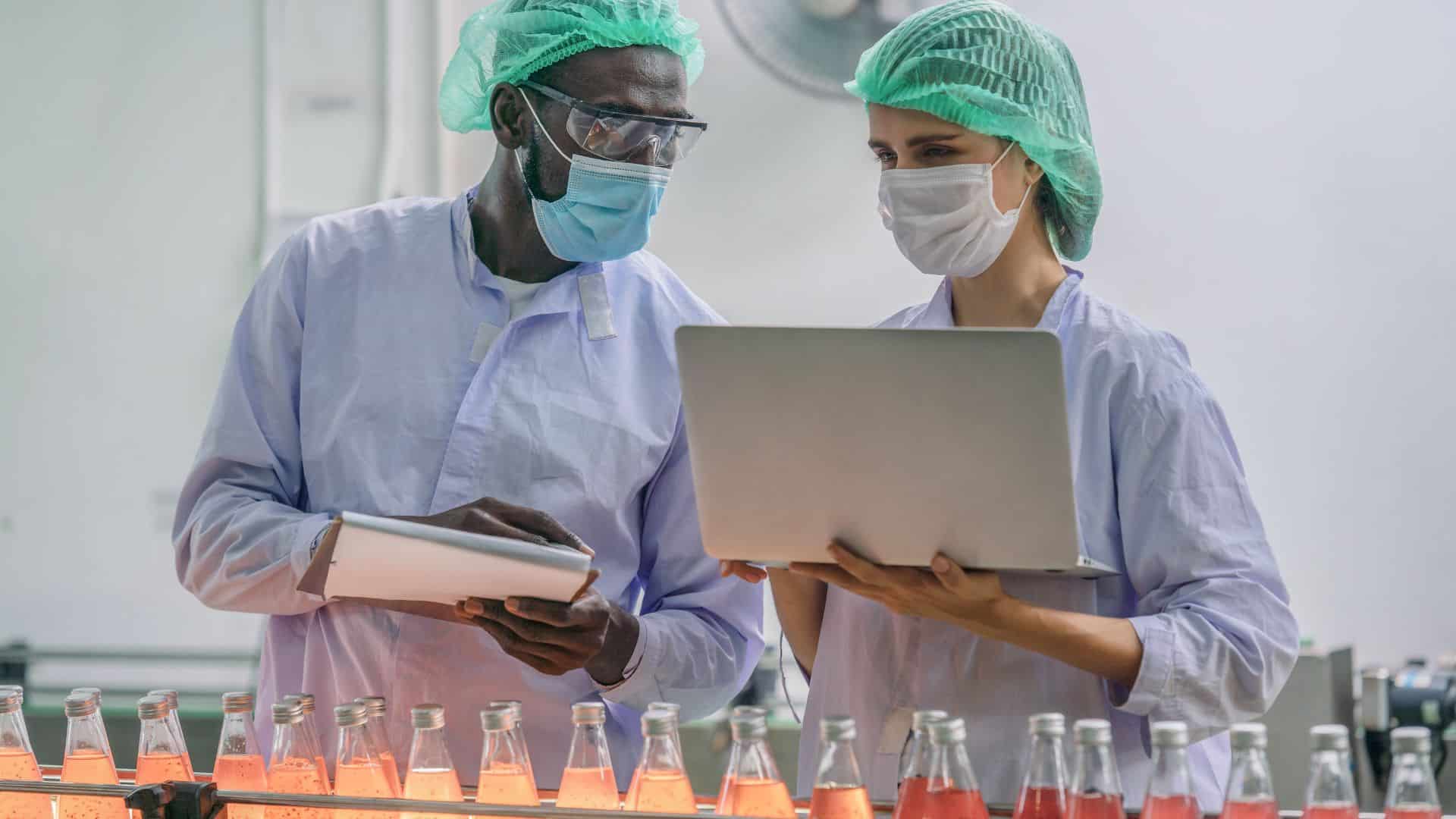 Many industries, including F&B, are accelerating and digitilizing their business. Border restrictions, consumer desire for a contactless experience, customer acceptance of technology, and strong government support in digital business are the reasons of why F&B industries in Singapore transform their business operation into technology-based.
Furthermore, trends such as kitchen technology, QR code menus, and cashless payment had already begun prior to the pandemic. Nonetheless, it has grown at a rapid pace since the new normal situation. Here are a few more examples of the digitalization practices in the food and beverage industry in Singapore;
1. The usage of technology for kitchen management 
Technology like machines, robots, and software can help you manage your kitchen operations. The usage of machines or robots can ensure quality and affordability by reducing the cost of fresh food. For example, machines can help you to cut tougher meats quickly and safer, meanwhile, other technology like software can help the F&B industry to boost productivity by streamlining kitchen management.
In the kitchen, it's possible that you have leftover raw materials if you ignore the expiration date. But the kitchen management system can prevent that by tracking grocery supplies' warranty and expiration dates with automatic reminders. Also, the system helps to create better communication between chefs and waiters in the kitchen.

2. Online reservations 
Online reservations and ordering kiosks are increasingly common in the food services sector. Streamlining online payment or self-ordering kiosks is much easier if you use comprehensive F&B automation systems. The system enables you to reduce human error and boost the productivity of online transactions. Other than that, online transactions will limit physical human interactions so it prevents the spread of the coronavirus. 
The automation system optimizes restaurant booking and reservation procedures. Especially when there is still a restriction on dine-in operation, or if your restaurant doesn't have much capacity for dine-in, and queuing is discouraged. Such systems assist the establishment in managing the number of guests to confirm reservations automatically.
3. Eco-friendly packaging
The food and beverages industry in Singapore follows this trend as consumers pay more attention to sustainability and healthy food. Utilizing biodegradable packaging can help many food industries "go green". All take-out or food delivery orders are packaged in environmentally friendly packaging.
4. Transform F&B business operations into digital
Many industries, including F&B, are automating and digitizing business with the best F&B management system. The transformation includes using QR codes, cashless payment, ordering a menu through an app, booking or reservation online, food delivery online, and many more. Adapting all these transformations may be challenging. And if you find it troublesome, you may use Hash F&B Technology features which help simplify the complexity of food and beverages operations .
Also read: Top 5 ERP Software Development Service in Singapore.
Conclusion
Operating your F&B business manually is too complicated and time-consuming. Therefore, to help manage it and to help you survive and compete in the F&B industry, especially in 2022 or the next few years, you should automate your F&B operations with Hash F&B software. 
Hash F&B software is a solution to improve sales and consumer satisfaction for your F&B business. Because the features of the system will simplify your restaurant management in one platform. It will provide benefits such as reduced human error, accelerated transaction processing, and real-time sales reports. With the HashMicro F&B Application, you can also streamline the process of reservations, promotions, menu updates, and many more. Download the pricing scheme here to know how much it costs and get a free demo.