Generating and pursuing leads is often a very tedious job, one that has a high risk of not succeeding. But what if there is a way for you to convert more qualified leads with less work? Thankfully, it is achievable with the help of Lead Management Software. Lead management is usually a part of a more extensive software system called Customer Relationship Management (CRM), a tool that helps businesses manage their potential and permanent customers. As the name suggests, lead management allows the company to figure out prospective clients and which channel the team should approach these leads. Many companies nowadays manage their leads automatically with software to save a considerable amount of time and energy. There are many vendors that offer Lead Management Software at a competitive price. 
If you are still unsure that automating your leads management is a good move for your company, you might want to look at how Lead Management Software can solve the problems surrounding leads. Losing leads because of a better prospect is disappointing, but losing leads because your lead management system is ineffective is frustrating. The latter is surprisingly not a rare occurrence, primarily when a business generates leads rapidly. If you don't have a cohesive tracking system, your team might forget to follow up on a lead. Without management software, sorting out high-quality leads is exhausting and time-consuming. You need a management system to filter the promising leads from the less promising ones to have higher conversion rates. With that said, let's look deeper into how software can solve lead management problems and how to choose the best provider for you. 
Related Article: Top 10 Lead Management Software in Singapore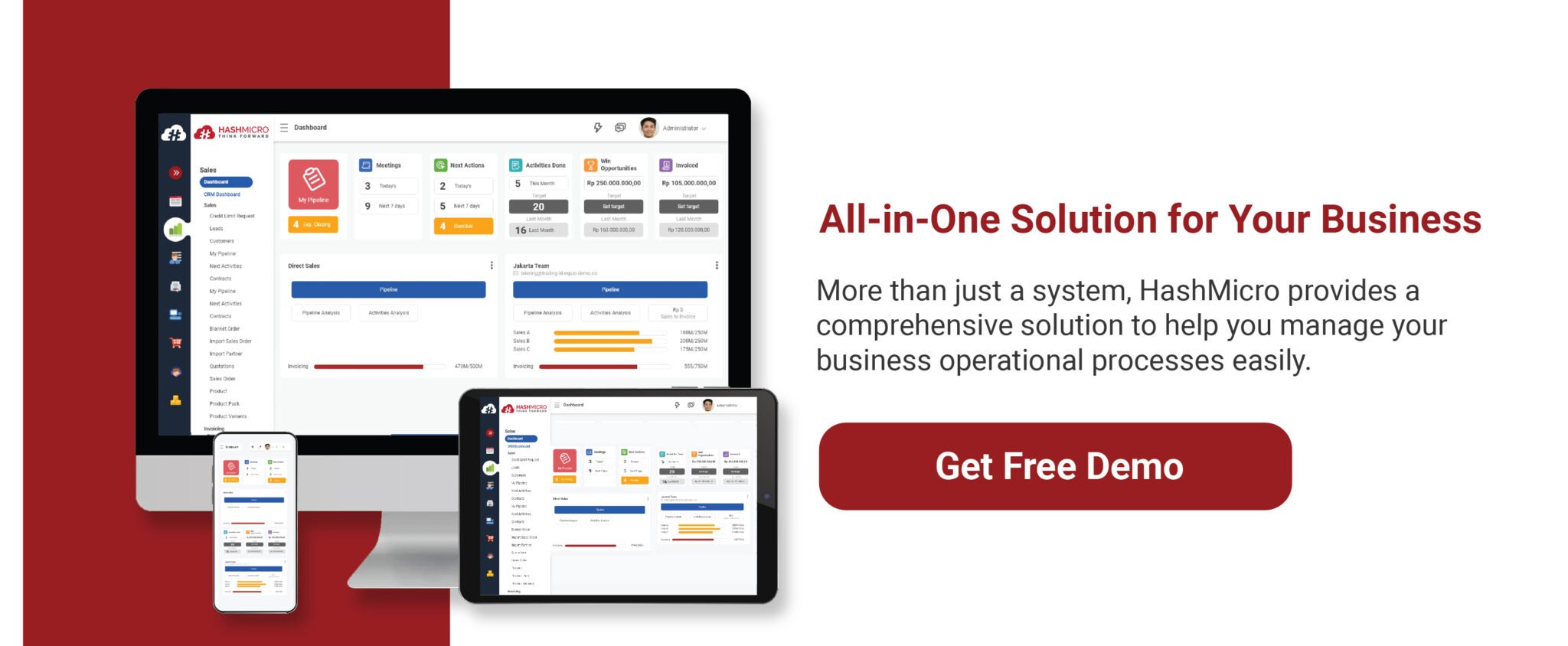 Table of Content
Benefits of Lead Management Software
1. Track all sales activity
Never lose track of any lead progress ever again. CRM-leads software lets you know your team's lead progress collectively and individually. It will notify you when your salesperson scores a sale so you can assess individual performance. Furthermore, you can get a helicopter view of your leads performance as a whole. Distributing the right task to the most suitable person will be more effective with software.
2. Customizable interface
Lead Management Software makes organizing much easier. With a configurable sales workflow, you won't need to hire an IT team over and over again to configure your software. Your users can organize sales stages and log their progress by just dragging and dropping. Most providers offer a customizable dashboard you can adjust to your needs, but the best software provider also presents their dashboard with a centralized and user-friendly interface. 
3. Automatic reports
Lead Management Software is equipped with comprehensive analytics features. You can automate sales reports, team performance, and profit and losses with just a few clicks. The best part? All reports can be updated in real-time, so you will always access the latest information from your team. It can generate sales and campaign performance reports in just a few seconds to help you make smarter business decisions. 
4. Identify leads easily
You can generate lead analytics with valuable insights to identify more quality leads with software help. You don't have to worry about pursuing leads with little chance of success because the system will automatically prioritize them for you. The system can also store lead data and history to assist in the lead identification process. With lead history, your team can identify a lead's specific needs so that your team can personalize each interaction with them.
Lead Management Software Features
One of the most inventive features of great Lead Management Software is the lead revenue forecasting feature. How this feature works is that it will place leads that are more likely to be a success and give you a considerable amount of revenue on top of the prioritized list, and the rest will seamlessly follow. The system will base the calculation on lead data as well as progress logs. This way, you will not waste time pursuing leads that are less likely to succeed.
Email Marketing Management 
Sending bulk emails is monotonous and time-consuming without software utilization. There are also cases where your emails are flagged as spam since you are sending them to a lot of recipients. Lead Management Software gets rid of this problem and improve email deliverability with the email marketing management feature. You can send relevant emails to a certain customer or leads segments. Additionally, you can create and customize the email content to your liking.
When pursuing a lead, it is vital to make them feel valued and heard. It is often a challenge to do that when you have a lot of leads to follow up. This is where the call logging management comes in. You can log each conversation with a lead so the salesperson in charge can understand the lead better. A better lead development process will also result in better customer service in the long run.
Read more: How to Effectively Generate More Leads for Your Business
The Best Lead Management Software Provider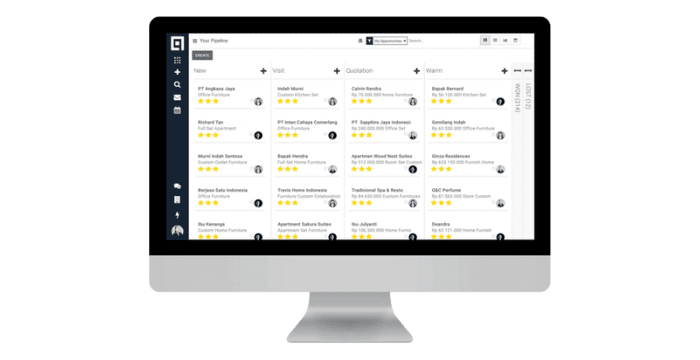 If you are looking for the best Lead Management Software in the market right now, HashMicro Lead Management Software is your choice. HashMicro is the best CRM software provider in Singapore because it offers the most comprehensive CRM system with beneficial features. It offers all the organizing help you might need to improve your team's performance, such as meetings, tasks, call logs, and updates. One distinction that HashMicro has is that it separates the CRM module into two, one for sales and one for leads. The CRM-leads module is used to manage leads before they become a customer, but once the lead becomes a customer, the sales orders and questions, price lists, and sales commissions will be automated by the CRM-sales module. Each system will assist to its maximum capacity by narrowing down the focus. Most software provides either one or the other, so a vendor could rarely offer both modules. These two modules could easily be integrated with one another for maximum optimization. 
Conclusion
Choosing the right Lead Management Software can be detrimental to the success of your lead development. If you don't automate your lead management with CRM software, you run the risk of wasting precious time on manual tasks when you should be spending it pursuing leads. Let your software system do the back-end process for you and focus on increasing your sales productivity. The best Lead Management Software is the one that can give you all of the benefits mentioned above and more. 
HashMicro Lead Management Software can cater to your needs by providing features to lessen your workload. Whether it is organizing, scheduling, analyzing, or tracking, HashMicro CRM-leads software can make it more efficient for you. You will get a higher leads conversation rate, less labor exerted to do manual tasks, and easier integration with complementary systems such as Purchasing Software. Experience easiness in lead development like never before. HashMicro offers your company the most advantageous price as well as a free demo, so switch to HashMicro CRM-leads software today and experience the change first-hand.