Automated lead generation software integrates marketing solutions driven by artificial intelligence technologies and machine learning. You may set up your automation to allow the leads and the data to come to you rather than manually sourcing prospects over the phone or through emails. If you want to save time, HashMicro is the best option for making your business run more efficiently.
In this approach, rather than being reactive and performing your lead generation every day, you'll have another method where you can collect quality leads to nurture, pitch, and close. Automated lead generation software will allow you to make more sales.
Also read:
6 Sales Lead Generation Tips for Manufacturers
What is Lead Generation Software
Additionally, Lead generation software is an automated tool that streamlines the lead generation process, enabling businesses to focus on other aspects of their operations. It helps to identify potential customers and target them with personalized messages, ultimately resulting in higher conversion rates.
Lead generation focuses on the top of the sales funnel, often obtaining leads via internet channels such as email, social media, and landing pages. It gathers contact information from consumers interested in your product or service through different channels.
The Role of CRM in Automated Lead Generation Software
Additionally, a CRM system can help businesses track and manage their leads more effectively, allowing them to identify and prioritize the most promising prospects. By integrating CRM data with automated lead generation software, businesses can create a seamless lead management process, from initial lead capture to conversion and beyond.
This integrated approach can also provide businesses with valuable insights into the effectiveness of their lead generation efforts, allowing them to continually optimize their marketing strategies and improve their overall sales performance. Overall, the integration of automated lead generation software with a CRM system is a powerful tool that can help businesses generate more leads, convert them into customers, and ultimately drive business growth.
How Automated Lead Generation Software Works: A Step-by-Step Guide
Automated lead generation software is an effective way for businesses to generate new leads and customers. It works by identifying and targeting potential customers through various channels and then capturing their contact information using landing pages or other forms. The software then uses automation to follow up with these leads, nurturing them until they are ready to make a purchase.
The key to successful lead generation with automated software is understanding your target audience and developing compelling offers that appeal to their needs and interests. By using automation to streamline the process, businesses can save time and resources while improving their conversion rates and growing their customer base. By following a step-by-step guide, businesses can effectively leverage automated lead generation software to generate more leads and drive revenue growth.
Successful Strategies for Automated Lead Generation Software with Platform Integration
Choose Automated Lead Generation Software Integrated with Other Platforms
Firstly, you need to choose Automated Lead Generation Software that can be integrated with other platforms you use, such as email marketing or social media. This allows you to leverage existing data and create more effective lead-generation campaigns.
Maximize the Use of Automated Lead Generation Software Features
Ensure that you understand and utilize all the features and tools available in the Automated Lead Generation Software. This can include tools such as opt-in forms, pop-ups, and email automation tools to help you build a list of high-quality prospects.
Develop High-Quality Content to Improve Automated Lead Generation Software Effectiveness
High-quality content can improve the effectiveness of your Automated Lead Generation Software. Make sure the content you display on your website or blog is relevant and engaging to your potential customers. Additionally, use a variety of content formats such as videos, infographics, and product reviews.
Pay Attention to the Quality and Quantity of Leads Generated by Automated Lead Generation Software
Don't just consider the number of prospects you obtain through Automated Lead Generation Software, but also pay attention to their quality. Ensure that the prospects you obtain have the potential to become valuable customers. This will help you improve conversion rates and generate better ROI.
Types of Lead Generation
Outbound and inbound lead generation are the two main categories of automated lead generation software. While some lead-generating tools may concentrate on only one of the two categories, others may incorporate features for both.
Outbound leads
Outbound lead generation is a crucial strategy for businesses looking to expand their customer base and increase sales revenue. Despite being labor-intensive, outbound lead generation remains a tried-and-true approach to attracting new customers, particularly in the B2B sales industry where businesses need to reach out to potential clients who are not yet familiar with their organization.
The use of methods such as cold calling, email prospecting, direct mail, and in-person meetings can help businesses identify and target potential customers who may be interested in their products or services. It helps customers remember your brand before the competitors.
Inbound leads
Inbound lead generation entails developing content and advertising to attract customers. B2C enterprises like it since "sales" approaches might look dishonest or aggressive. Digital inbound lead creation is usually cost-effective. Inbound lead generation waits for individuals to discover and contact you, which means they may also get the competitor.
Key Component of Automated Lead Generation Software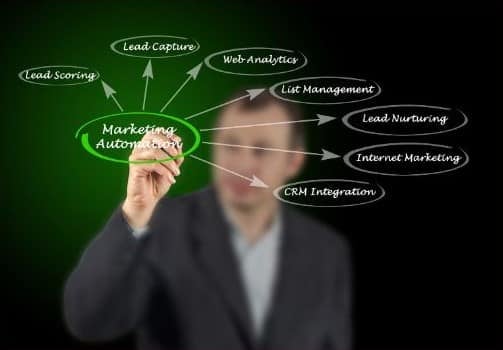 To continue discussing lead generation through website development, it's important to note that there are various essential elements that can help attract and convert visitors into leads. With the HashMicro sales and marketing platform, inbound marketing firms can optimize these elements to maximize lead generation.
Keywords and SEO
Digital marketing requires fresh visitors and online lead creation. But how would a new prospective prospect discover your website? Long-tail keyword ranking and SEO come into play here. SEO involves keywords and content. You must make sure Google and Bing can find your website. We suggest Answer the Public for you to identify what your consumers are looking for and develop relevant content. 
Conversion opportunities
The layout of a website favors CTAs. A website's traffic will rise with the help of useful material. Blogs can eventually become sources of information. In addition to the aforementioned elements, there are other strategies that can be implemented to generate leads through a website.
One effective approach is to create blogs that are tailored to a specific target audience, as this can generate high-quality leads. Gated content, such as eBooks or whitepapers, can also be utilized for lead nurturing. By providing valuable information, visitors may be inclined to provide their contact information in exchange for access to the content.
Additionally, having a website that is user-friendly and easy to navigate can also aid in generating leads. Building trust and likeability through assisting customers can also be beneficial. Finally, with consistent effort and dedication, businesses can establish themselves as experts in their industry, which can in turn attract more leads.
Customer needs and focus
Moreover, search engine optimization (SEO) is a critical component of generating inbound leads. By optimizing your website and content for search engines, you can increase visibility and attract more potential customers to your website. Providing valuable content in the form of blog posts, e-books, and other resources can also help establish your company as a thought leader in your industry and generate more leads over time. Additionally, social media can be a powerful tool for lead generation, allowing you to connect with potential customers and build relationships over time.
User experience
Improving your website's User Experience is crucial while developing a lead-generating website. Developing a lead-generating website requires enhancing UX. This includes engaging customers. Unique content, quick page loading, whitespace, enticing CTAs, hyperlinks, bullet points, fascinating photos, and a responsive & mobile-friendly site is vital for users. When redesigning your website for customers, follow these tips.
Responsiveness
In today's digital landscape, having a responsive website is no longer a luxury but a necessity. That's why it's important to develop websites that are mobile-friendly and responsive, allowing users to access and navigate your site easily from any device. With the rise of mobile usage, having a website that is versatile and user-friendly on any device size can significantly improve your chances of generating leads and converting visitors into customers.
Also read : 5 Manufacturing Automation Software for Singapore Businesses 
Benefits of Automated Lead Generation Software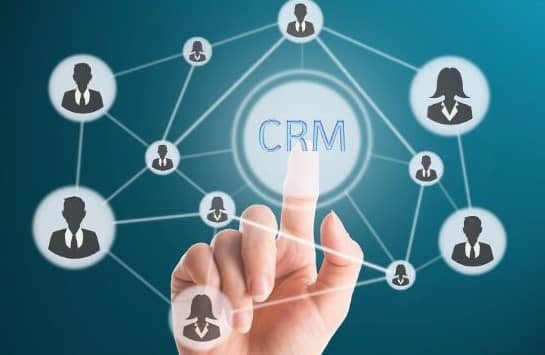 Any marketing plan strives to reach and convert prospects. To reach potential customers, and generate leads. B2B marketers must discover interested firms and tailor messaging. Lead generation is challenging for effective marketing. This applies to small businesses and startups. Let's look at the ways lead-generating software may help marketing. 
However, lead generation can be a challenging aspect of effective marketing, particularly for small businesses and startups. In the following paragraphs, we will explore some of the ways in which lead-generating software can assist marketing efforts.
Use automated lead generation software tools to analyze website traffic.
With lead-generating software, you can discover who visits your website. Google Analytics lets you see which companies visit your site. You can also check their visited pages. This might reveal what items or services they like. You may then contact these leads with further details. This lets you address their inquiries and provide a human touch, which increases conversions.
Automate marketing
Email is another lead-engaging strategy. Regular emails keep in touch with prospects and consumers and keep leads updated on items or promotions. Lead-generating software makes email marketing easier to administer. You may produce numerous marketing emails at once. Then, you may schedule the emails for many months. Manage various contact lists. This lets you categorize leads and focus your marketing efforts.
Track customer engagement
Moreover, lead generation software can streamline and assess email marketing campaigns by providing insight into open and click rates for each email sent, as well as customer interactions. This can help you identify which marketing tactics are effective, allowing you to build upon successful strategies and reassess others.
Enhance social media strategy
Social media is another lead-generating strategy. Marketing software can plan social media updates like email. With this tool, you may reach prospects with material even while not signed into social media. You may also assess what material your followers like best. More followers will interact with your materials if you share what they enjoy.
Optimize forms
Before contacting leads, you must first obtain their contact information. In addition, online forms can serve as a systematic method for businesses to obtain lead information, including gathering valuable demographic data. The more data collected through online forms, the better-equipped businesses are to fuel their marketing activities and generate leads.
Use data to identify new leads
Most advantages we've highlighted involve lead-generating software helping your firm interact and convert existing leads. This program also enables you to find fresh leads. Lead-generating software mines client data. This includes buying history and internet activity. This information might help you develop a profile of interested firms. The more detailed this profile, the more companies you may find that match it.
Learn where you're falling short
So many factors make marketing difficult. If your marketing effort isn't working, it might be difficult to pinpoint the problem. With the correct tools, evaluating your marketing strategy is easy. This lets you observe which techniques work and which don't. 
A customer relationship management system (a CRM system) is a platform that integrates your company's many departments, such as marketing, sales, and customer support. It organizes each department's notes, actions, and metrics into a unified system.
To help you choose the best CRM software for your business in Singapore, let's take a look at some of the top options available in the market.
HashMicro
One of the top CRM providers in Singapore is HashMicro, which specializes in offering customized software solutions to businesses. As Singapore's #1 CRM provider, HashMicro provides businesses with a comprehensive suite of tools to monitor leads and sales, including the ability to control sales funnels, manage teams, track call logs, and estimate revenue. With its advanced features designed to improve corporate profits, HashMicro CRM also delivers lead identification, instant reporting, and full traceability to ensure businesses have the insights they need to make informed decisions.
HashMicro's CRM connects teams with customers for top service. This system can interface with others, another benefit. So, your company's business can run smoothly. Comparatively, this system's implementation cost is low. HashMicro's CRM system in Singapore helps boost client retention.
Zendesk Sell
Zendesk Sell includes lead generation, prospecting, and enrichment features. These features allow salespeople to skip tiresome chores and crush quotas. Sell will enable you to develop customized prospect lists for numerous channels and unique templates to generate leads and engage prospects. Additionally, Zendesk Sell also features analytics capabilities that assist salespeople in measuring and improving their sales performance.
Unbounce
Unbounce is a tool that can be used by agencies, SaaS companies, and online retailers to create landing pages for potential customers. It has capabilities for creating pop-ups, sticky bars, and landing pages. Additionally, with its advanced capabilities for creating pop-ups, sticky bars, and landing pages, Unbounce provides businesses with an effective solution for driving conversions and generating leads.
Ochatbot
Ochatbot is an AI chatbot that can improve any business with a focus on eCommerce. This eCommerce chatbot helps shoppers choose recommended products, answer their questions, remove sales barriers, and reduce the number of support tickets by engaging them in a chat. When users interact with Ochatbot, sales rise by 20% to 40%. Additionally, Ochatbot reduces support tickets by 45% to 25%.
Instead of browsing via static internet pages, customers may now engage in a conversation with Ochatbot to get a more customized shopping experience. With Ochatbot's 24/7 accessibility, you can offer customized product recommendations, draw attention to up-sell and cross-sell opportunities, promptly answer consumer questions, and much more.
Leadpages
Leadpages is a landing page builder tool for small businesses that provides capabilities for constructing landing pages, pop-ups, and alert bars and includes more than 40 integrations. These features may be found on the Leadpages platform.
AeroLeads
Additionally, AeroLeads can enrich existing lead data with additional contact and firmographic information, helping businesses to better understand and target their ideal customers.
Snov.io
Snov.io automates such activities as finding leads and their email addresses from any company website including the social media giant LinkedIn. Owing to Snov.io email verification tool, you can build a quality contact base, while the embedded email marketing service allows your marketing agency to build and program complex email marketing campaigns, whereby customers will get highly personalized email messages and follow-ups based on their behavior in the previous messages.
Vainu
Vainu is a lead generation platform that provides a firm with prospecting and sales intelligence solutions. It is headquartered in Europe. These organizations operate in a wide variety of industries. Furthermore, Vainu is a versatile lead-generation platform that offers prospecting and sales intelligence solutions for organizations operating in a wide variety of industries.
Conclusion
Automated lead generation uses AI and machine learning. You may build up automation. Thus, leads and data come to you instead of manually sourcing prospects by phone or email using a customer relationship management (CRM) system.
CRM is a platform that integrates many departments inside your company, such as marketing, sales, and customer support. It organizes the departments' respective notes, actions, and metrics into a unified system. HashMicro is the greatest CRM for time savings.