A construction project is a collection of tasks carried out under certain time, financial, and quality parameters to construct structures or accomplish a purpose. Running a construction project demands the finest contractor management software, human resources, building supplies, equipment, and techniques of execution. You should be aware that several businesses need contract management software to help start building projects. 
Organizations often employ the most comprehensive contractor management software to track the commercial performance of construction projects effectively. With the help of this software, you may successfully simplify the operational tasks associated with your building project and foresee any issues. Additionally, you may utilize the improved price calculation offered by HashMicro's Construction ERP System as a reference before implementing it in your business.
What is Contractor Management Software?
Contractor management software is a system that simplifies managing construction effectively. It provides project and site managers with insightful information that simplifies certain tasks for contractors and subcontractors. Systems for managing contractors often provide you with useful information and open channels of contact.
Since keeping track of processes and data is simple, you can ensure your business complies with regulations. It will be feasible to assist in guaranteeing that contractors accomplish their assigned responsibilities as effectively and efficiently as possible with the use of a solid contractor management system.
To simplify project management tasks, any business with a building project must have the best contract management software. Additionally, all of your construction-related activities may be productive and efficient. It would be better to randomly choose something other than building software to accomplish all these tasks.
Make sure the construction management software supplier has the most comprehensive and cutting-edge features that can accommodate the particular requirements of your project. Vendor choice will prevent management operations from going awry, which might lead to the failure of your company project. However, you don't need to worry since this article summarizes our construction management software features and benefits. Explore more below!
Contractor Management Software: Key Features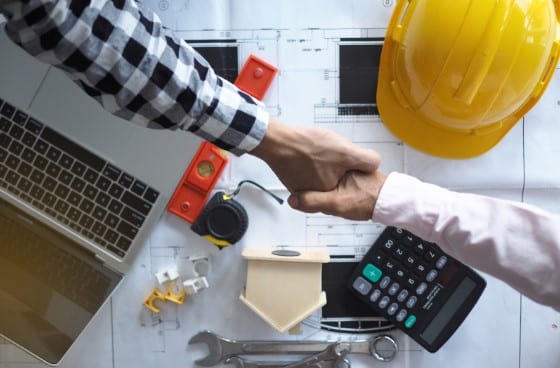 The following are the key features that construction management software should have to give a construction firm the most robust and full capability for commercial, residential, and industrial construction contracts.
Material management efficiency
Material management prevents waste and wasteful spending. Contractor Management Software may improve procurement control by developing an approval matrix based on the amount and kind of supplies requested by each site.
Additionally, it uses a vendor site and the simplicity of online tenders for efficient vendor administration. Furthermore, this software offers suppliers an online portal to compare Requests for Quotations (RFQs), accessible in the buy tender function, to determine which vendor offers the lowest price.
Effective purchasing management
Many contractors use spreadsheets, paper, and pencils to manage purchase orders. It is an essential treatment, but it is also time-consuming and expensive. You may automate this time-consuming process with this software by keeping track of and streamlining the administration of several construction papers to ensure the project is completed as planned.
This software can keep track of a project's progress and provide a precise real-time estimate of the time, effort, and expenditures needed. Additionally, it centrally allocates personnel to manage several building projects.
Monitor project activities
Contractor management software enables more extensive monitoring of materials via tracking stock movement in real-time, verifying the availability of raw materials, and simplifying the stocktaking process.
This software should precisely calculate the stock at each building site and suggest automatically replenishing supplies from the relevant suppliers. Additionally, it can monitor internal transfers between construction sites, shipping, material consumption, and other processes quickly and accurately. 
Also read: The Importance of Construction Management Software for Contractors Project
Contractor Management Software Benefits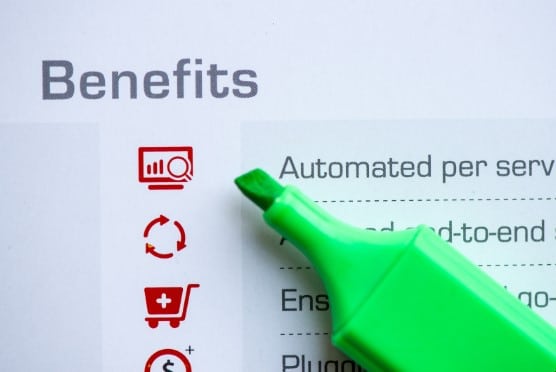 Without a doubt, the building and construction sectors are diverse from others. Thus, there are better options here than a collaborative solution that works for everyone. Alternatively, by using a suitable project management platform, you have a possibility of going in the proper path, striving for the finest results, and sometimes learning the following benefits:
Maximize project efficiency
Construction companies can keep track of expenditures, enabling businesses to use budget management tools and construction software to reduce costs and increase profits. Automating labor and material costs, creating standard bids, and using analytics to enhance the estimate process are all possible with a centralized database designed specifically for construction project managers.
Manage your leads with ease
The procedures are streamlined so that all projects, cost codes, and subcontractor data are automatically imported and filled across all of your business data sets and forms because of the integration of your company's data with software. Additionally, it centralizes clients' data to monitor the lead status. It also gives you access to extensive data and pipelines to help expand your business.
Effective inventory management
Construction businesses can monitor their whole inventory, from manufacturing to distribution, with the help of an efficient inventory management system. The returned merchandise may be managed and tracked by the businesses. Awareness of all real-time inventory moves across facilities also reduces human stock operation monitoring mistakes.
Optimize staff management
With the support of a construction project management tool, you can streamline the administrative process, including payroll and expense reimbursement, and receive a bird's eye view of the key performance indicators (KPIs) for your construction team's performance in real-time. Software not only does this but also saves data from earlier reports. It enables you to raise staff KPIs using your previous reports as templates.
Also read: 12 Features of Construction Management Software That Your Company Needs
Conclusion

A construction project is a set of tasks undertaken within a certain time, financial, and quality limitations to complete a goal in the form of structures and construction. Two phases, namely, the project's thorough and ongoing monitoring and evaluation, are essential to its success. Therefore, you must use the highest caliber construction software to oversee and assess building projects.
Hash Construction Software from HashMicro is one of the most advanced construction management systems. The construction system from HashMicro offers many tools that help enhance the monitoring and assessment of your project. Automated on-the-fly monitoring can help you increase the effectiveness of your building initiatives.
Also, you no longer need manual tracking and evaluation, which takes time and effort. You should utilize the calculating pricing scheme to benefit from construction software. For the greatest offers and free demos, switch to HashMicro now!