Construction derives from the word 'construct'. It means 'to build'. Thus, construction refers to the process of building something. Meanwhile in the engineering term, it is often associated with large structures such as buildings, highways, and houses. Every construction project requires a complicated process which causes companies to struggle achieving it. Managers are often finding it hard to do multiple tasks. Many aspects are crucial to the process since it needs accuracy. Companies often fail to complete projects due to certain reasons. To prevent any human-error leading to failure, companies can utilize the best software for construction management.
The right management software will help you simplify complex management phases to boost productivity. It will also reduce the initial cost as these projects often need a big cost. By all means, a great construction management software will assist you through the whole operational process. You'll also need to consider which software is the best for you. The software you choose should be able to adapt with your company. Hence, you can use the best construction software pricing calculation scheme for your guideline.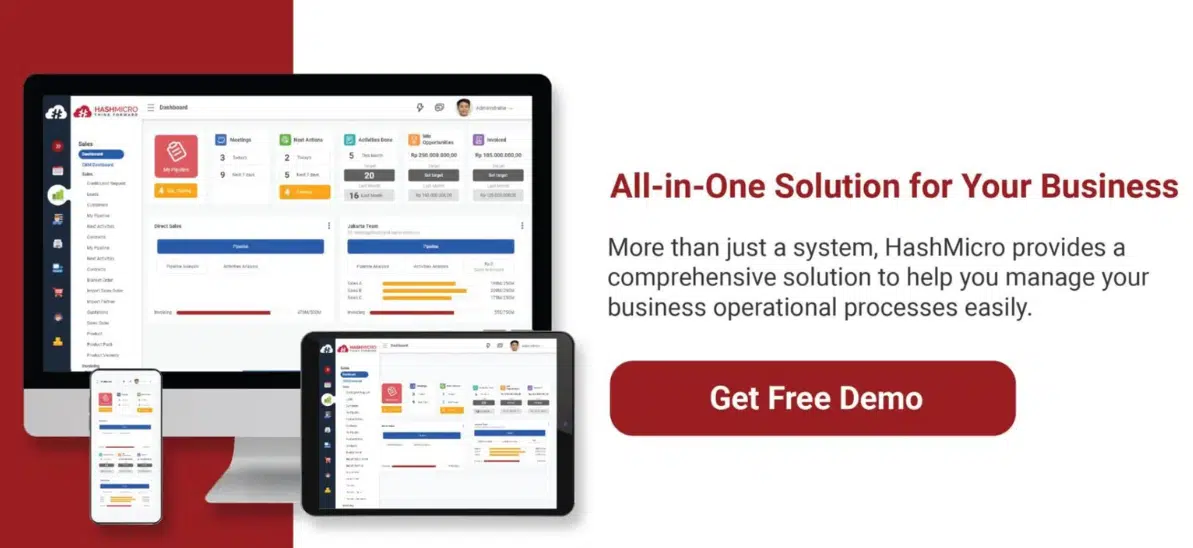 In this article, we will go over aspects and issues of construction project. You will also find some of the best construction software to help you manage your projects.  
Also read: 6 Benefits of ERP Software for the Construction Industry
Aspects of Construction Management
Like any other industry, there are some aspects that you need to underline in order to meet your client's expectations. Some of them need special handling and will be done easier with the best software management. Here are the aspects of construction management.
Planning phase
Planning phase is one of the most important aspects. This includes every step needed before you can start the project. Such as obtaining permits, calculating costs, optimizing resource use, and initial designing. By all means, the planning team needs to give objectives and goals of the project. 
Job scheduling
This aspect will need you to estimate how much time needed to complete the project. Job scheduling in construction is known for demanding knowledge about the resources that will be used. An excellent knowledge and estimation will make the process more efficient. Therefore, you need a construction management software to help you simplify the scheduling process.
Organizing necessary resources
You need to organize resources accordingly. It involves dividing project into departments, assigning tasks to employees, and making a procedure to guide employees. Managers need to make sure that every individual is assigned to the right jobs. purchasing materials. This also includes purchasing and locating necessary materials.
Worker directing
Directing workers refers to how construction managers help employees to achieve their given tasks correctly. Managers should give trainings, correct, and support employees during the process. It will prevent unwanted errors and directing are helpful for the employees to give an excellent outcome. 
Construction process control
The next aspect is the controlling process. Controlling is crucial to maintain the construction timeline, avoid increasing cost, and satisfy clients with the result. This aspect involves comparing the initial plans with ongoing achievements. They also need to make adjustments to meet the objectives and deadlines. 
Construction process coordination
Good coordination is the key to a successful project. Companies often fail to complete projects due to poor coordination. It is essential to ensure every individuals involved have a good communication. Managers also need to make sure that employees understand their roles well. Thus, completing any projects will be easier. 
5 Major Issues in Constructions Project
Managing construction projects can be very difficult sometimes. There are many possible issues that may occur while doing the projects. Here are 5 major issues that companies usually stumble at.
Regulation compliance
Several regulations are changing due to keeping up with the latest technology. It is hard for companies to keep up with the constant changing especially when they're handling several projects. Some updates and messages could come unnoticed that will affect the project thoroughly. It is necessary to have a place where you can manage them easier.
Keeping up with schedule
It is not unusual for companies to make errors while scheduling manually. A miss in schedule could affect the entire schedule that causes disadvantages. In order to avoid human errors, companies can utilize a good construction management software that will automate scheduling. This way, it will boost productivity and keeping up with schedules will be a lot easier.
Slow technology adoption
Many construction companies have trouble adapting to the newest technology. It almost seems like they neglect the wonders of technology. Even though companies acknowledge how technologies could help them, it is mostly caused by relatively small budgets. This remains a problem for several years. 
Problem to communicate
Communication is notable for any business. Surprisingly, companies are failing to meet their objectives and goals often due to very poor communication. Without communicating, important tasks can be missed and be unaware of. This one is also quite a problem that causes major failure. 
Document management
Dealing with tons of documents can be stressful, especially in the construction industry. Moreover, if it's still done manually it could slow the operational process. Companies these days should apply a paperless working style. There are plenty of construction management software that could help you manage your documents. 
5 Softwares to Solve Construction Problems
With all of those complicated phases and issues, you can always utilize construction softwares to help you. Here you will find some of the best software for your project that will simplify the whole management process.
Also read:  Why ERP System Is Important for Your Construction Project
HashMicro construction suite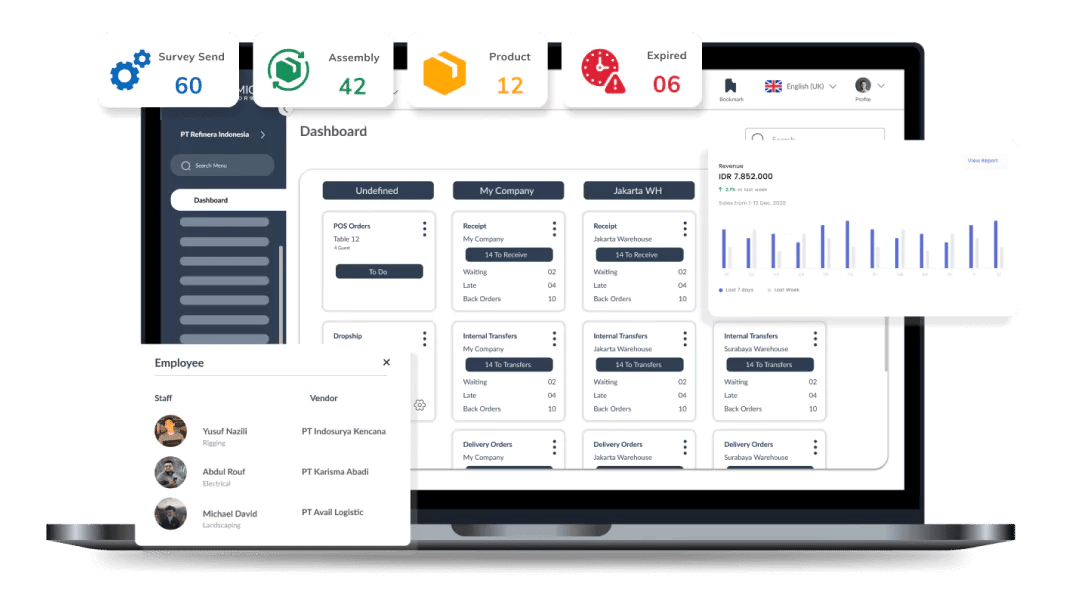 HashMicro provides the most versatile construction software. It will help you automate your project starting from the bidding process, budgeting, reporting, and optimizing inventory management. Moreover, the system is cloud based and AI-powered that will smoothen the whole operation. HashMicro's construction software also allows you to customize according to the company's needs. By using the best construction software available, it could boost the productivity of your project. This will also prevents human error, over-budget, and save your time. 
Wrike
The next software you need to know is Wrike. Wrike's management software allows you to turbocharge projects that will save your time. This way, you can focus on what matters the most. If you have multiple projects ongoing, this software will also help you easily monitor any details so high profitability is ensured. Wrike also has various resources to empower the employees such as case studies and eBooks. For more information, you can check this Wrike alternative.
Visual planning
Visual Planning specialize in scheduling and tracking. It helps companies to improve productivity by its in-depth management system regardless of the company size. Managers are able to remotely access any information from the worksite. With a good scheduling system, managers and on-site teams can easily track any process. 
EZOfficeInventory
If you're looking for a great asset tracking software for your construction projects, EZOfficeInventory is your answer. This software will track, maintain, and report your equipment. EZOfficeInventory will simplify complicated workflow thus you will have better management for your inventory. It also allows employees to find the right tools that will increase productivity. 
COINS
COINS is a construction-focused ERP system. It provides you a real-time information that you can access anywhere and anytime. They will also make complex reports faster to improve performance and business insight. COINS system allows you to integrate your whole team to communicate better.
Conclusion 
Construction means the process to build something. Just for a project, there are so much to consider in the process. Such as planning, budgeting, until seeing the results. Succeeding a construction project requires a huge effort. It also depends on whether the companies are able to meet the key aspects and if they're capable of solving major issues. For the good news, there are multiple softwares that could help you successing your projects. HashMicro's construction software is surely the one you're looking for.

HashMicro's Hash Construction Suite is the best management software you could utilize. It is an AI-powered software, is affordable, and has various features to help you solve any construction related problems. All of the operational process will be automated thus minimizing human errors. HashMicro will assist your project from A to Z and of course, with an excellent outcome. This way, you totally could expect a greater result from using HashMicro's management software. Managing a construction project could be a challenge, but HashMicro would gladly accompany your journey. If you are interested, click here to try the free demo!