Construction companies need an integrated construction software system to help them optimize workflow across all departments and increase overall profitability through standardization and also use a complete construction management system to help in process consolidation and increase employee productivity.
Among the many business automated solutions available out there, here are some best construction management systems that are considered important for construction companies and also for your company's overview also you can get a free demo by downloading software pricing scheme calculations here.
Table of Contents
1. Project & Contract Management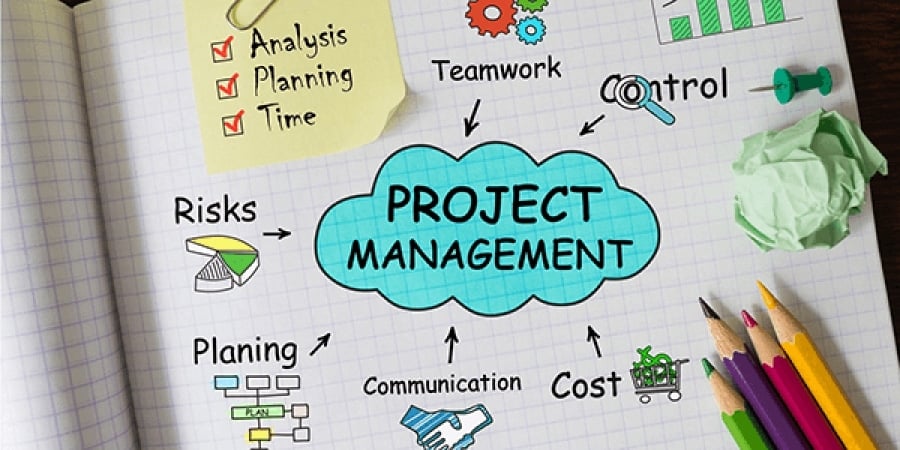 Project management is one of the most crucial parts of a construction business. There are many phases and processes involved in project management, such as planning, budgeting, estimating, task delegation, project supervision, contract management, and also so on. Project management can also be handled by using integrated construction management software.
All complex and repetitive processes can waste a lot of time, costs, and also resources when done manually. Therefore, construction companies need a comprehensive construction software system with automated solutions that can simplify these processes, so that various tasks can be completed promptly and client satisfaction can be improved.
Project Management software systems enable construction companies to create stages in each project. For example, oversee every progress, delegate tasks to the right employees and monitor their performance, manage budgets, forecast revenue from each project, maintain contracts, and also much more. Project management software is usually included in the construction software module.
Some common features of modern project and contract management software systems are:

Task Management

allows the supervisor to distribute assignments to the right person with the specified deadline as well as monitor the task progress

Expense and Billing Management

allows contractors to manage the expenses incurred for each project, create invoices, and also monitor the status of payments

Contract Management

enables contractors to create, edit, and also monitor contract deadlines with clients through a single system

Analytical Reporting

allows contractors to analyze projects, employee performance, forecast revenue, and also figure out profits and losses

Timesheet Management

helps contractors monitor employee working hours so that it makes it easier for them to estimate their salaries
2. CRM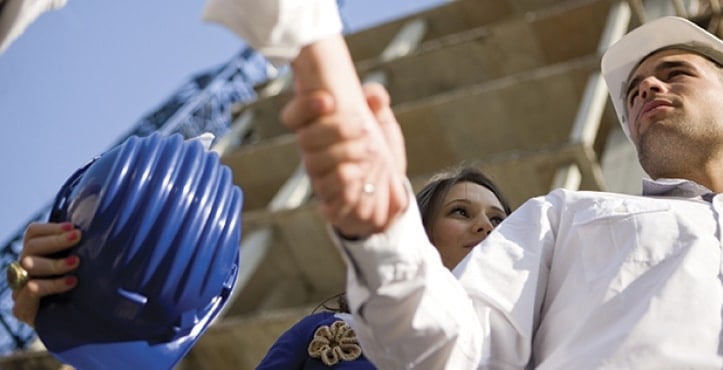 CRM (Customer Relationship Management) software systems are important for any type of business that deals with customers or clients and even partners, including the construction business.
Not only makes it easy for contractors to maintain all information related to clients in a centralized repository. In addition, it also maintains all data that relate to its partners, such as subcontractors, banks, architects, and others.
CRM helps construction companies track customer details and manage the sales process more systematically. It allows contractors to focus more on high-potential opportunities and forecast the revenue earned from each client. You can download CRM software system pricing scheme calculations for your overview before applying the system to your companies.
The general features of modern CRM systems include:
Customer Database Management

helps contractors manage lead and also client data for ease of tracking

Sales Pipeline Management

allows sales teams to create and also monitor sales stages, track sales status, and analyze opportunities

SalesForce Management

helps sales managers distribute leads to the right salesperson and monitor their performance

Email Marketing

makes it easier for the marketing department to create and personalize marketing campaigns for leads and existing clients according to their segmentation

Sales Reporting allows contractors to gain complete insights into sales profits and losses, analyze clients and leads, figure out sales turnovers, etc.
3. Inventory Management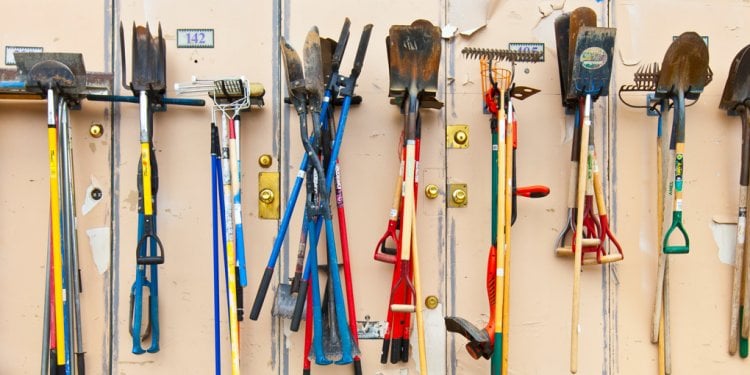 Inventory management is crucial in the construction business. With multiple work locations, construction managers must be able to ensure that all the materials and equipment are always complete.
Lost equipment can result in huge losses for construction companies. Therefore, they need a software system that can help them track all equipment at all job sites. In addition, inventory management software systems help contractors ensure material and equipment availability, accelerate tool tracking, identify equipment value for their business, control spending on purchases, streamline the ordering process to suppliers, and more.
Following are some common features of advanced inventory management software systems:
Stock Level Management allows inventory managers to set minimum stock levels and activate alerts notifying when material or equipment levels are low (e.g. due to loss or damage)
Procurement Management allows the person in charge of inventory to automatically reorder certain materials and equipment to suppliers
Multi-Site Support allows construction companies to monitor their inventory across multiple job sites
Supplier Management stores all supplier details, making it easier for contractors to compare one bid with another
Inventory Forecasting helps companies forecast future material and equipment requirements to avoid unnecessary purchases
4. Accountancy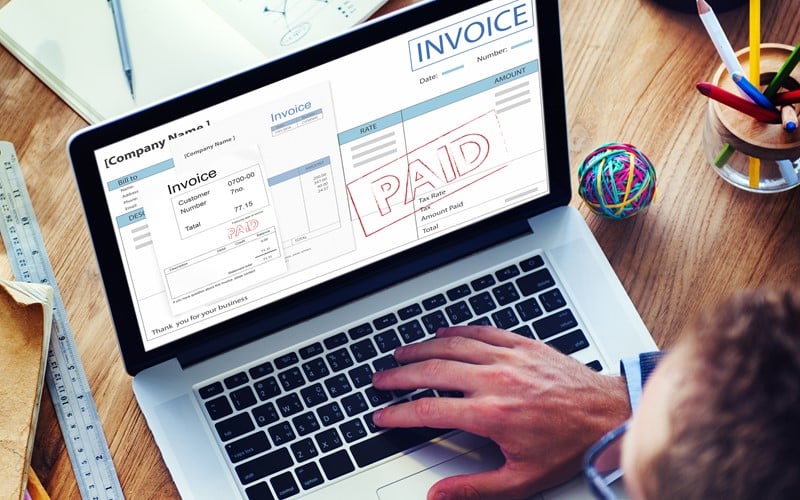 All businesses need good accounting management to ensure their cash flow remains stable, including construction companies. Also, accounting software systems help construction companies manage daily accounts, control expenses, process bills and payments, pay taxes, and generate various types of financial reports. Some of the common features of accounting software systems are:
Billing Management allows companies to automatically send payment deadline reminders to clients
Tax Management helps companies identify and manage taxes easily
Payment Management helps contractors process various payments from clients and monitor payment status
Invoice Management allows companies to create personalized recurring invoices for different clients
Financial Reporting allows companies to generate various types of accurate financial reports such as income, cash flows, capital changes, etc.
5. HRM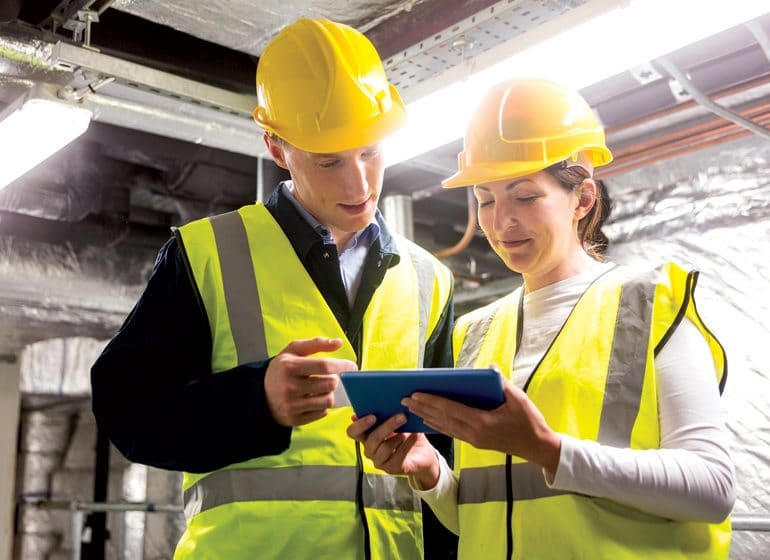 Employees are the most important assets of a construction company since they are the ones who help the company continue to grow. Therefore, contractors need to ensure their welfare.
Moreover, HRM software systems can help construction companies meet the needs of their employees. Here are some of the main benefits of HRM for construction companies:
Manage employee salaries based on their working hours

Monitor attendance and manage employee leaves

Process reimbursements for employee expenses incurred for project purposes

Create surveys and also assessments for employees

Facilitate the recruitment process for future projects
In construction software programs, the HRM feature is a mandatory feature that must exist in these programs. HRM is useful for distributing salaries to employees automatically. This makes the contractors don't have to be bothered or tired in distributing the salaries of employees. In addition, construction software programs can also analyze and assess the performance of each employee. This allows contractors to select which employees perform well and which do not.
Construction software programs are mandatory software that companies must have. This is because the features and functions in these programs function very well. This is why construction companies currently use many construction software programs as software to support their performance.
6. Software ERP Construction
One of the most important software for the construction industry is the construction ERP software. An ERP system is an essential system that includes all of the above features. Construction ERP software can plan company plans related to construction. Construction ERP software can also easily track and record sales of construction materials more effectively.
The use of ERP applications in the construction sector is one of the right steps to improve your construction industry. The implementation of an integrated ERP system can make it easier for your company to manage various construction projects. The construction management system can also easily calculate the financial value of a construction project. This is what makes ERP applications an important application for the construction industry.
Above all, you need to know what software your company needs most and the available budget before you implement this software system. However, you may consider implementing an all-in-one software without any hassle. In short, you can use the Construction Management Software which consists of the software components mentioned above so as to simplify the overall construction business operations. Download now the construction management software pricing scheme calculations based on your business needs.