Undoubtedly, technology is advancing every industry it touches, and interior design is no exception to this general fact. If you are enthusiastic about breaking into the construction industry, you can not afford to overlook the benefits of using the HashMicro Construction Software Tools the right way. There are many ways this software can be helpful, but ultimately they all contribute to the same thing: a better outcome. 
Consulate your business needs with us as the best ERP Software Provider in Singapore. You can get a pricing scheme of HashMicro Constructure Software to calculate how much cost you need to prepare. Additionally, this article will lead you to why having  HashMicro Construction Software Tools is essential for interior designers.
Also read: Revolutionize Industry with The Construction ERP Software
Table of Contents
Systems and Construction Software Tools Integration
The creation of assemblies requires the combination of elements such as doors, windows, studs, and wallboard. One example of an assembly is a partition wall or ceiling made up of different building parts. Here is the further explanation that you need to read.
Building component
Building components are essential parts of a building, but finish materials are not one of them. As with the human body, these parts work under the finish layer or "skin" on the inside or outside. A few building components include; studs, gypsum wallboard, lath and plaster, masonry, and door frames.
Ceiling treatment
The ceiling is sometimes called the "fifth wall" of a room, but it is often overlooked as a design element. There are many kinds of ceilings; each is built differently, so you'll need to look into the specifics. Additionally, you have different ceiling components you will need to know. Additionally, gypsum wallboard is the most common in residential spaces, suspended acoustic, as the type of most commercial spaces, integrated as the ceiling includes integral lighting, HVAC grilles, sprinklers, and partition connection points. Using construction software tools can facilitate your work in determining components.
Types
The International Building Code (IBC) classifies buildings by construction method into five types. The structural framing, walls inside and out, floor, and roof are rated. Buildings are put into different categories. Each type of building has a different level of fire resistance. Type 1 has the most resistance, while Type 5 has the least. If the building's occupancy classification changes, you'll need the building's construction software tools type for an extensive interior design job. Structure, apertures, and floor/ceiling assemblies may need new fire ratings.
Structural System Construction Software Tools
All aspiring interior designers require a solid foundational understanding of the many kinds of structural systems. You need to read and comprehend the blueprints drawn by an engineer or architect, as well as be familiar with the capabilities and constraints of the structural system. It is essential to have a good understanding of what falls under the purview of an interior designer, as well as the circumstances under which an architect or structural engineer must become active in a project. Using construction software tools can facilitate your work in determining components
As an interior designer, you will frequently need to know things like whether or not whether or not a wall is load-bearing, whether or not a hole can be cut in the ceiling or floor, whether or not fire protection needs to be repaired, and whether or not a new addition will structurally integrate with existing construction. Using construction software tools can facilitate your work in determining components
Also read: 8 Features Construction Management System You Must Have
Mechanical and Electrical System Construction Software Tools
Additionally, most of the time interior designers will interact with plumbing and mechanical systems within a building. In this case, there are the most frequent types of building systems. Heating and cooling, plumbing, sprinkler systems, and electrical wiring are all examples of mechanical systems. As is the case with structural systems, an interior designer is not responsible for creating these systems. However, they must be able to read and comprehend the designs that an engineer has created and have a fundamental understanding of the many types of systems, to facilitate this, you can use construction software tools.
Lighting
Excellent lighting generates depth and height, coziness, and attracts attention to the most striking elements of a space. In this case all about balancing light, and shadow and infusing an environment with fresh energy. In this case, an architect or interior designer may only include a grid of downlights in their drawings for your space, which does not do the design credit. Bringing in lighting professionals to collaborate with your interior designer or architect will enhance the effect of your room.
Additionally, lighting is as essential as any other design aspect. In this case, good lighting transforms and changes a space. Combining light and shadow creates a comfortable yet dramatic and evocative space. If you want to draw attention to a painting on a wall, you need a downlight that illuminates the painting in conjunction with a darker region surrounding it.
Building Permit Requirements
When the interior designer gives the design package to the licensed contractor, the formal process of getting a permit begins. The contractor sends documents to the local building department or the Authority Having Jurisdiction (AHJ). But it is up to the interior designer to ensure that the design follows all rules and codes. In most cases, the interior designer is responsible for implementing any suggested changes.
The design package can include; a location plan illustrating the designed space concerning the floor or building, floor plans, architectural details, structural construction detail prepared by the consultant, and specifications. Some AHJs may also request; occupant load calculations, codes being used, fire-rated components with accompanying construction details, fire extinguishers, and an indication of sprinkler status. After issuance, the permit must be conspicuously displayed at the construction site. The AHJ does inspections at the following points in the building process. The AHJ and the contractor will work together to set up the inspections.
Conclusion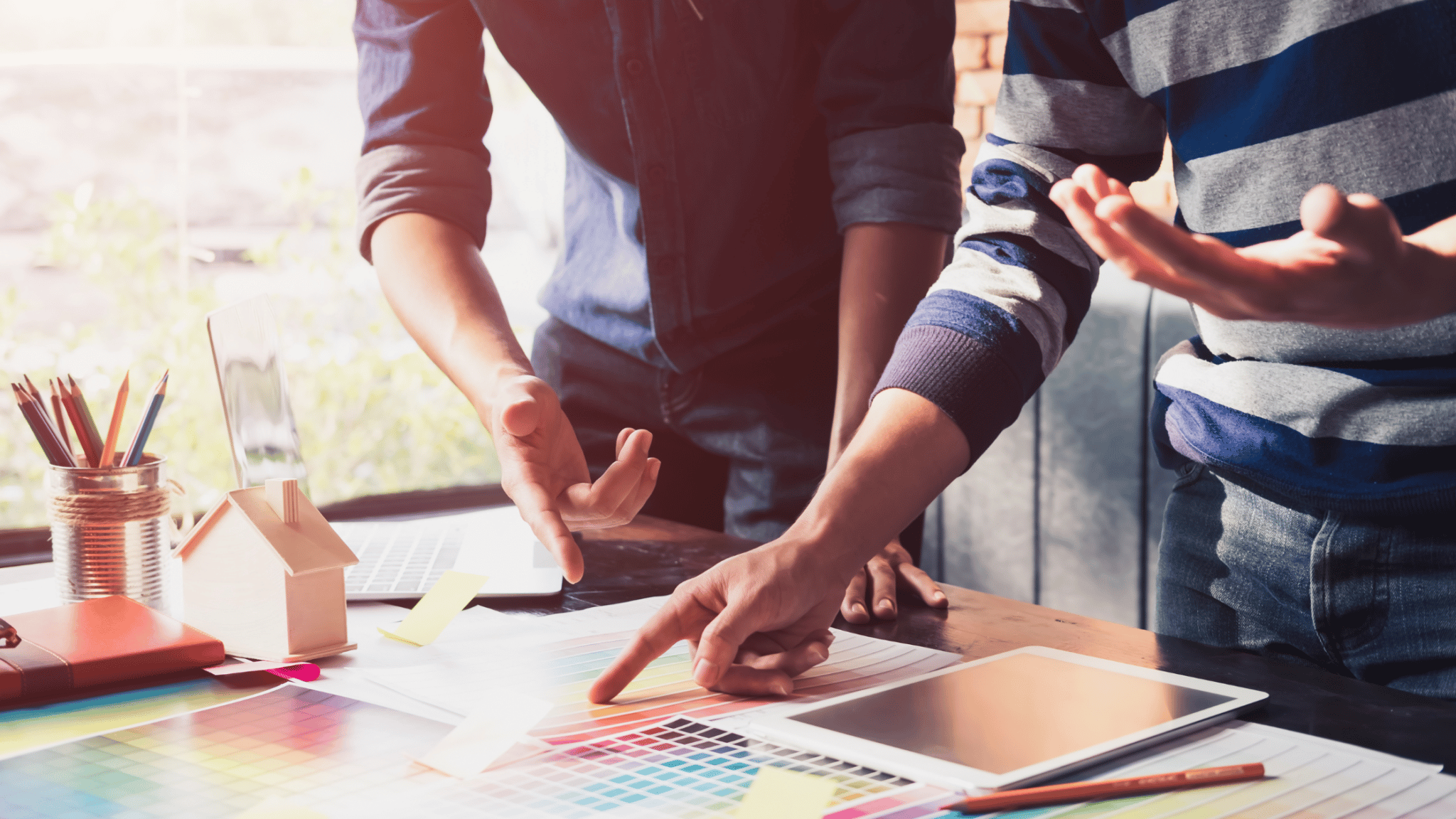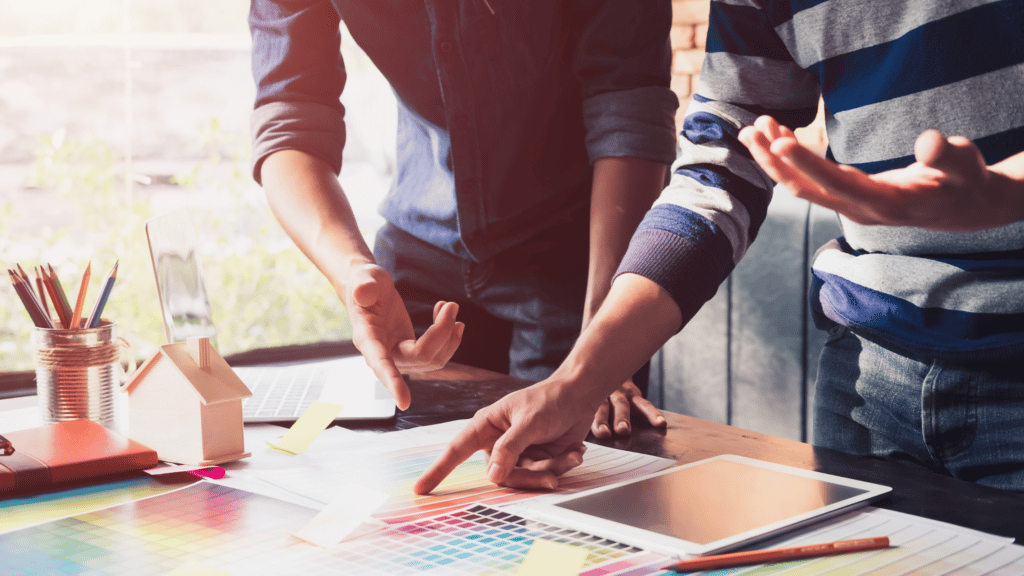 If you have the right tool, every job will be much easier. When we talk about interior design, we mean that these tasks become more, better value, and more impressive in the end. Those who work in this field know that the right Construction Software Tools are about more than just moving the project forward. It means coming up with an excellent way to run a business that they can use multiple times.
HashMicro comes to help your business by providing the Hash Construction Suite, as this system will facilitate you with high-end tools for interior designers' workflow. Additionally, we ensure that such a system maintains the security of your virtual data room against all sorts of threats. Discuss your business needs with us and get the Construction Software Tools pricing scheme from HashMicro now. Click here to get a free demo!