The use of drones for construction management is growing. Drones bring many advantages in terms of location tracking and inspection with better, faster and more accurate results.
However, it doesn't stop there. Here are five other benefits of drones in construction!
1. Accurate Mapping
Most of the time, manual data collection and map generation (surveys) are labor-intensive and time-consuming tasks. While drones can speed up this process by 60-70%. It provides high photo resolution, video capture, and a LiDar (Light Detection and Ranging) sensor.
The LiDar sensor transmits a laser beam and measures its reflection. Very helpful for mapping, especially in topography that is difficult for humans to navigate. Construction drone surveying not only makes mapping simple, it also features 3D modeling and analysis.
2. Minimal Risk
Drones can replace humans in the process of ensuring site safety. Therefore, by integrating the drone with the monitoring device, the HSE manager can monitor the side in real-time and quickly identify problems in certain areas.
Thus, the risk of accidents involving humans and heavy equipment during inspections in hazard-prone areas can be reduced. Note that minimal risk also protects the project budget.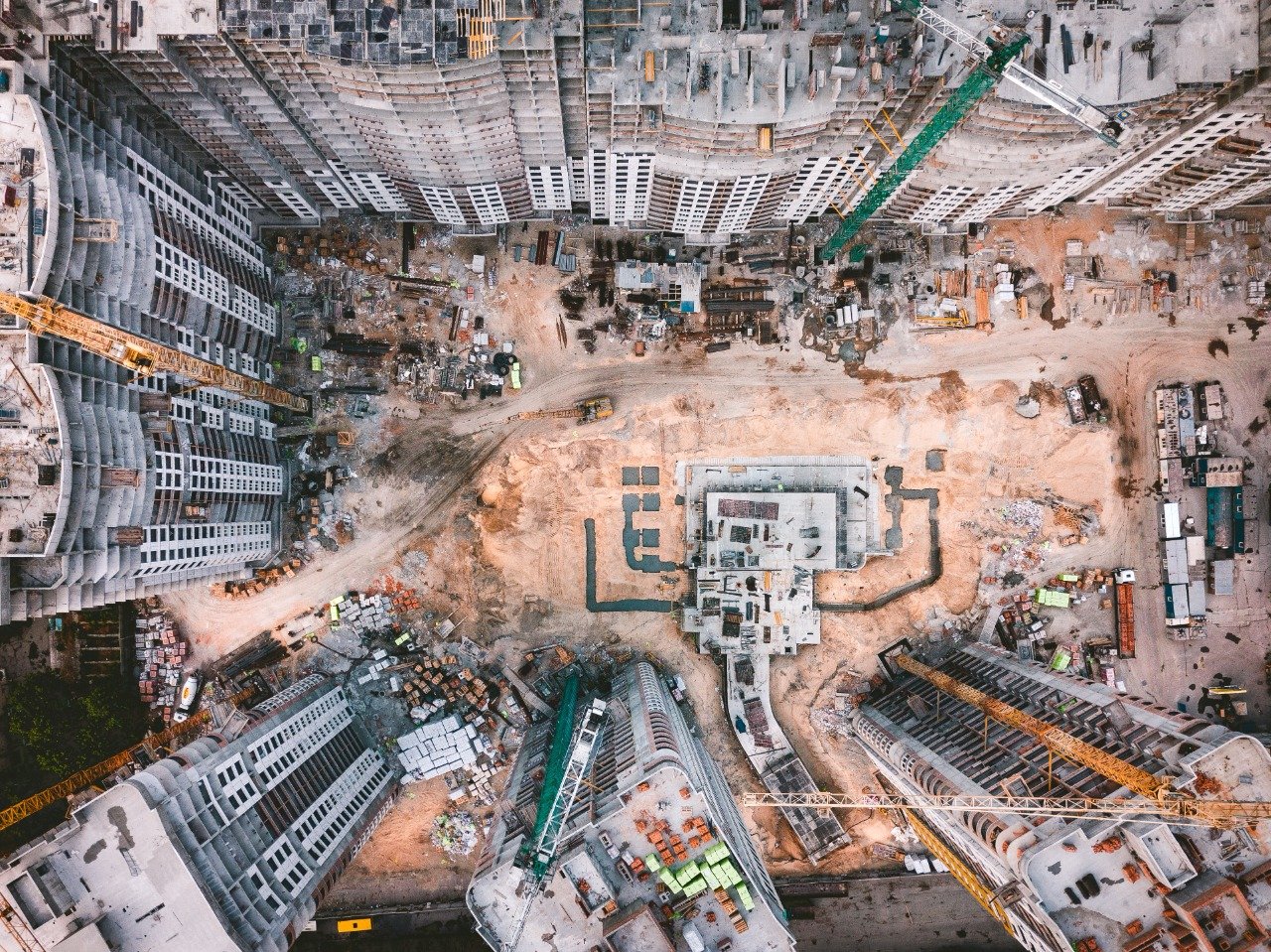 3. Easy Project Development Monitoring 
Drone displays and captures detailed locations so managers can identify any project's progress in each area.
So the project manager can always evaluate and monitor the site seamlessly. The quick monitoring process can reduce project delays which will significantly affect the financial status of the project.
4. Monitoring Productivity and Accountability in the Field
Drones used in construction allow managers to monitor crew productivity. They can also check whether the equipment is installed or not. Therefore, they can easily pinpoint the problem that is causing the project to run slowly. 
Drones save managers time because they don't have to walk around the site to monitor projects. They just have to sit in their office, look at the drone map and zoom in on it. Easy but effective management. 
Related article: 5 Tips for Improving Construction Project Management
5. Effective Construction Marketing
Photos and videos are the best options to showcase the project. Usually, companies use a helicopter to take photos and videos. Unfortunately, the high costs of using a helicopter for photos and videos are not parallel with its quality, flexibility, time, and safety.
However, drones solve these obstacles effectively. Thanks to this technology, marketing efforts gain more with high-quality pictures. It can capture magnificent project from different angles in a relatively short time. The company can satisfy the stakeholders with the progress that they can see visually.
Conclusion
In conclusion, the application of drones for construction management brings many benefits which include aspects of safety, cost, and time. Drones increase project effectiveness with rapid data collection, mapping, and analysis. Besides, it works very well if it is integrated with Construction Software for it automates management tasks with real-time data access. 
The future of drones in construction will not stop. These benefits are just the beginning. As technology develops, drones are expected to help construction companies in a wider area.