To successfully finish a construction project, you also need to consider the assisting factor of it. You might come across a few obstacles such as project management issues, financial matters, and other management issues.
These concerns may slow your project down. Therefore, to enhance the workflow efficiency of your construction project, you might want to implement a construction app. The Construction Software is helpful for you to automate the complex process of a construction project.
The construction software development company has fundamentally altered the ways in which construction professionals have been able to raise their levels of productivity and efficiency. Moreover, it makes construction companies more competitive.
However, it can be difficult to settle on a single Construction Software because of the wide variety of functions. Hence, in this article, we will go through the essential features of a construction app that every contractor needs to know.
Table of Contents
Also read: Benefits of ERP Software for the Construction Industry
What is a Construction App?
A construction app is a technology-based application designed to assist professionals in the construction industry in efficiently and effectively managing construction projects. The app includes various features such as project management, document management, budget management, team management, and various types of reports that can help professionals in the construction industry manage projects more easily and structure.
Construction apps can be accessed through various devices such as smartphones, tablets, laptops, and desktops, which makes it easy for users to access project information from anywhere and at any time. In addition, construction apps can help improve the performance and productivity of professionals in the construction industry as well as optimize the end result of construction projects.
Benefits of Construction App
A construction app provides various benefits for professionals in the construction industry. With this application, users can access real-time project information and manage projects in a more structured way.
Additionally, construction apps can help improve coordination and communication between teams, reduce errors in project management, and optimize resource and budget utilization.
With these benefits, construction apps help professionals in the construction industry improve efficiency and productivity, accelerate the construction process, and enhance client satisfaction.
Tips for Choosing the Right Construction App for Contractors
Some tips that can help contractors in choosing the right construction app include considering the features offered, the availability of technical support and training, as well as the cost and ease of use.
In addition, it is important to choose an application that can be integrated with other software used in construction projects. By paying attention to these tips, contractors can choose the right construction app that can help them manage construction projects more efficiently and effectively.
5 Essential Features of a Construction App for Contractors
Tracking and Project Management
Managing any construction project requires a thorough project management system. Allocating resources, job scheduling, tracking, reporting, and collaborations between departments may slow your project down if not handled correctly.
Hence, construction project managers are seeking the most effective way to manage their projects. However, having seamless project management is no longer an issue nowadays. Digital solutions such as the construction app can assist you in managing your construction project.
Utilizing construction software allows you to automate the complex process of managing your projects. Its centralized system will let you easily track the progress of your projects. You can also schedule tasks, milestones, and deadlines, and allocate resources accordingly with the construction app.
Additionally, it is capable of making a timeline and setting a reminder for every worker. Moreover, you may estimate the amount of time required to complete each of these tasks.
Inventory Management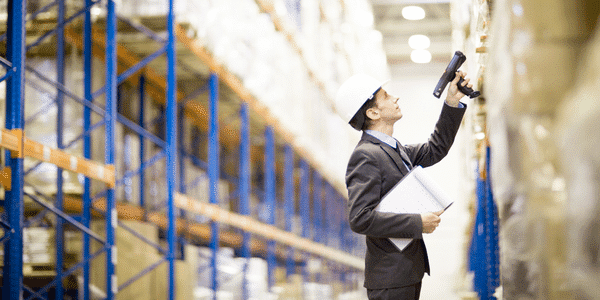 Construction companies' resources are significantly more extensive and intricate than other enterprises. This includes equipment, materials, and transportation. Those inventories are used to support the work of a construction project.
Managing your inventory carelessly can lead to disadvantages in the workflow of your project. This adds to the reason why you should use a construction app. Consider using HashMicro's Construction Software which has inventory management features that allow you to automatically manage and monitor your inventory.
You can quickly audit, track the condition, and eliminate write-offs of your inventory in multiple locations. Additionally, you can manage raw materials easily, and make sure there is enough stock and that it is distributed correctly for all projects.
Document Management
One construction project can generate tons of paperwork. Hence, it is important for you to store all the relevant documents in one place. However, managing many documents can be hard as it is wasting a lot of space and also prone to losing.
You wouldn't want to lose any of the important documents since it may lead to business loss. Instead of wasting time, money, and space, you might want to think about going paperless with a document management system.
The purpose of document management is to collect all relevant project data in one place. With the document management system, you can save a lot of time since different groups are responsible for different aspects of the project's data.
Using document management can enhance project workflow procedures, boost contractor productivity, and help with document security.
Accounting 
The initial bid is usually the first step in a building project, and your team is probably submitting several bids simultaneously. You will also take a close look at the financial management of your project.
You need to monitor closely your construction project expenses and costs. Tracking your financial matters manually increases the possibility of human error. Therefore, a comprehensive construction app with an accounting system is necessary for your project.
The accounting system feature is important for your project since financial matters will assist you thoroughly. Additionally, you can also automate budget management so you can always stay on track with your finances.
The accounting system must have the flexibility to adapt depending on the client and job in order to automate tasks like payroll, invoices, and accounts payable. With an accounting feature from the Construction Software, you can worry less about the project's finances.
Also read: The Influences and Prospects of Automation in Construction
Report Automation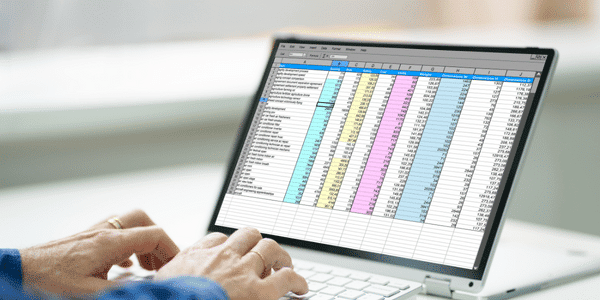 Another important feature that you need to implement from the Construction Software is report automation. Reporting is important for every business. It is used to keep track of your business, as well as address the parts that need improvement.
Generating reports needs to be done correctly and accurately in order to get the best result. This is why you will need a report automation feature for your construction project. 
Utilizing a construction app with the report automation feature allows you to automatically obtain accurate and detailed reports in real-time. The feature has the ability to generate project analytics reports to improve decision-making.
It is also able to create a variety of data reports. Additionally, the output of this automatic report is simple to comprehend. Thus, every worker involved can use it easily.
Conclusion
One construction project can be really time-consuming and inefficient without a proper management system. It consists of complex processes that need to be handled properly. To enhance the overall management aspect of your construction project, you can utilize a construction app.
There are many features you can make use of in the Construction Software. Thus, we have mentioned the five essential features that contractors should know. Project tracking management, accounting, inventory management, report automation, and document management are five of the many essential features of Construction Software.
These features are able to assist you in streamlining and making your construction project more efficient. Implementing a construction app has many benefits for your project and company such as increasing productivity, enhancing management quality, and staying competitive. Register now to get a free demo!