Construction projects are complex undertakings that require careful planning, organization, and management to ensure success. A construction project manager is critical in overseeing every aspect of a construction project, from initial design to final construction and closeout. Moreover, they should have skill in coordinating resources, managing schedules and budgets, and communicating effectively with stakeholders.
Construction projects are intricate endeavors involving many stakeholders, from architects and engineers to contractors and subcontractors. They require thorough planning, management, and execution to ensure that the project is completed on time, within budget, and to the satisfaction of all parties involved. Additionally, a construction project can range from a small renovation or addition to a large-scale infrastructure project, such as a highway or airport.
Table of Content
Construction Software Roles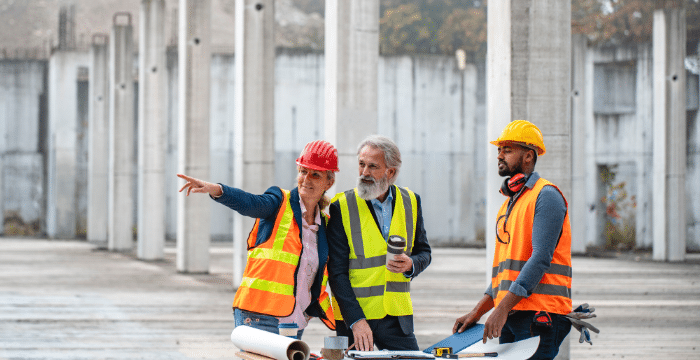 The construction industry is one of the most dynamic and challenging sectors, with numerous stakeholders and complexities that must be managed, from design and planning to procurement and project execution. So, this is where construction software comes in, providing a suite of tools and applications to help manage various aspects of a construction project. Here are some construction software roles:
Optimize staff management
Construction software is essential in optimizing staff management in the construction industry. With the help of technology, construction companies can streamline their operations and improve their productivity by utilizing software to manage various aspects of their business. Therefore, one key area where construction software can optimize staff management is in the scheduling of resources. 
Manage inventory effectively 
Managing inventory in construction projects can be daunting, especially when dealing with large quantities of equipment and materials. Inventory management involves keeping track of items, tracking usage, and ensuring timely reordering to prevent delays in project completion. With construction software, inventory management can be streamlined, resulting in better searches, reduced waste, and improved productivity.
Can be integrated with accounting software
In the fast-paced world of construction, it is essential to have efficient and accurate financial management. This is where the integration of construction software with accounting software comes in. Moreover, by integrating these two systems, construction companies can streamline their financial processes, reduce errors and redundancies, and save time and money.
Maximize project planning
Construction software plays a crucial role in maximizing project planning for construction companies. These software solutions provide project managers with the tools to create and manage project schedules, budgets, resources, and timelines. Therefore, project managers can better plan, organize, and execute construction projects using the software.
Monitor materials and allocation
Monitoring materials and allocation is a critical aspect of project planning in construction. Construction software can play a vital role in this process, allowing project managers to monitor material usage and allocation in real time. In addition, this feature enables project managers to track material usage, allocate resources, and identify potential bottlenecks that may hinder project progress. 

Conclusion
In conclusion, construction projects are complex and require careful planning, management, and execution. They involve multiple parties, such as owners, architects, contractors, subcontractors, suppliers, and regulators, requiring coordination and collaboration to succeed. In summary, effective project management is critical to ensure the project is completed on time, within budget, and to the required quality standards.
In today's fast-paced construction industry, a construction project manager needs construction software. With the software, a construction project manager can proficiently manage personnel and project planning. Use construction software by HashMicro to develop your business and get a grant up to 50%!