A construction project is a set of steps to build a construction, structure, or infrastructure. These steps include building, renovating, repairing, etc. Due to the number of things that need companies need to do, construction projects will also require a lot of people. Most of the time, a construction manager is in charge of this project. A design engineer, a construction engineer, or a certified project architect also keeps an eye on building projects to make sure that the buildings are safe to use. Construction projects often run into trouble because they can't do work well. At the moment, many companies use Hash Construction Project software to advance the construction business efficiently so that it can run well. With Hash Construction Project, you can keep an eye on ongoing projects and get reports as it occurs.
Work on a construction project needs to be carefully planned, and security and safety at work need to be given a lot of attention. Also, companies need to manage their financial planning and calculate it correctly and in line with needs to avoid inefficient budgeting. Software for managing construction projects can help you figure out how much money will be given out, which makes budgeting more accurate. Work orders can also be managed automatically and efficiently during construction projects with software for managing construction projects. With a Hash Construction Project, it's easy to set up a schedule. HashMicro has pricing scheme software and construction project management software that you can download to find out more.
The article below will discuss problems that you often encounter in construction projects and how to overcome them through software construction projects.
Also read: 7 Common Manufacturing Challenges & How to Overcome Them
10 Construction Project Issues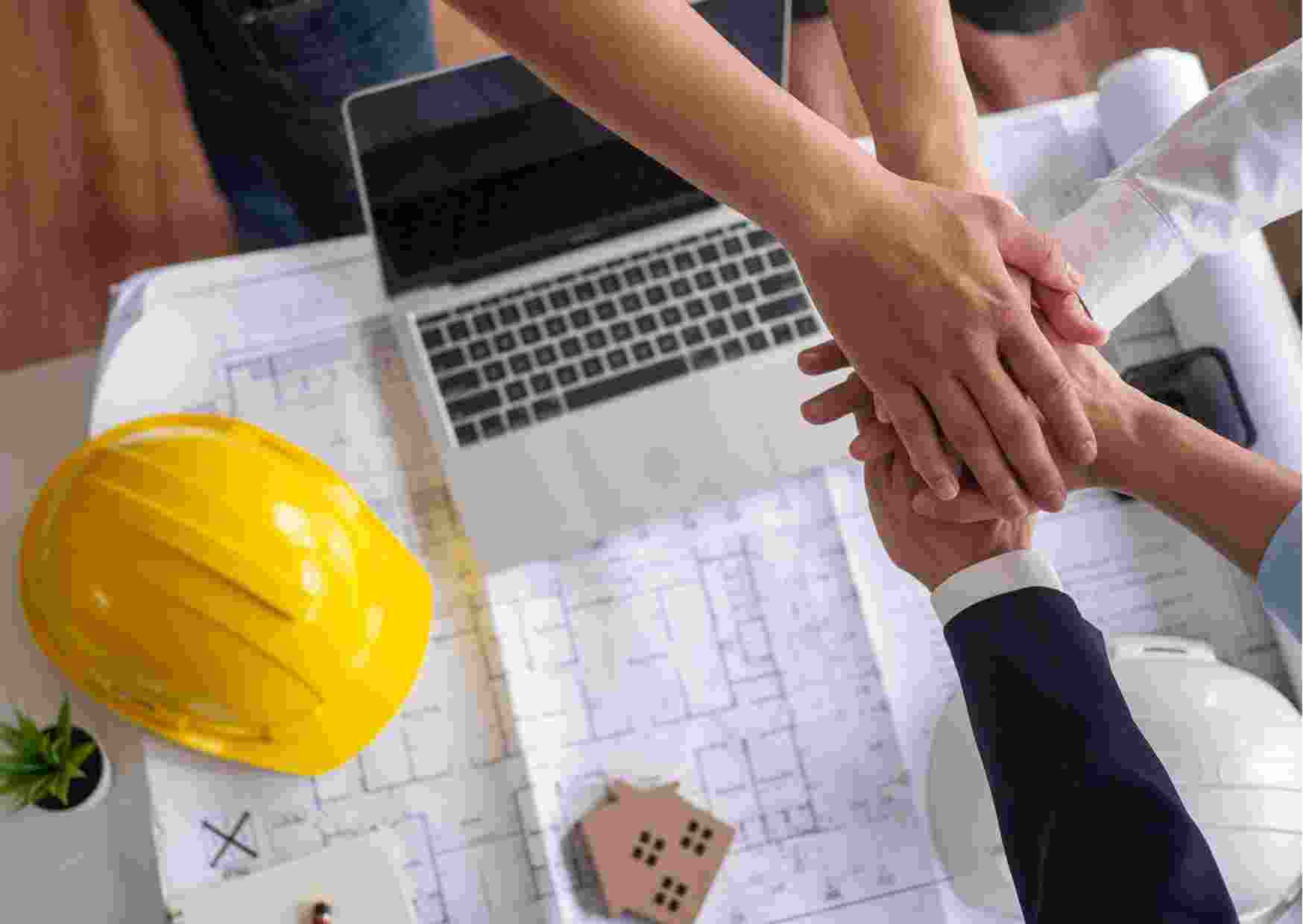 Every construction project has a person in charge of running it. These people are called project managers. A project manager has to make sure that everything goes as planned, from safety and security to sticking to the budget and not wasting time. McKinsey says that the most common problems in construction projects are going over budget and being late with the work. This problem will be hard for the project manager to solve because if they can't do it right, it could lead to losses. Here are some problems with the construction project that you have to avoid:
1. Construction delays
Research by McKinsey shows that as many as 98 percent of construction projects run behind schedule. Based on this information, it's clear that most construction projects won't go as planned because there may be many problems along the way. Most of the time, construction delays are caused by problems within the team that make it so that the escalation doesn't go as planned. This delay hurts a lot of things, like costs going up, building security that can be ignored, and the project itself, which may stop. So that all possible outcomes need to think when making planning.
2. Unforeseen expenses
In running a construction project, it is not impossible if there is an unexpected event that occurs. These unexpected events result in unexpected costs, so there will be inflation in costs. Unexpected costs are also likely to lead to mistakes in the budgeting process and in the manufacturing process, such as mistakes in purchasing. The report may not match the original condition because expenses were not in the plan before. This means that the needs and budget of the owner are not met. It's important that you think about this incident because it means you'll need an emergency fund to pay for unexpected costs and keep the project going.
3. Construction errors
SOPs are a big part of running a construction project. This SOP is meant to make sure that the buildings built are kept safe and secure. Mistakes in their construction can put lives in danger. As a project manager, it's your job to make sure that the work goes according to the plans and specifications. This is because good planning puts quality and safety first. Keep a watch on the building crew so they don't make mistakes on purpose or to speed things up. As a project manager, you must ensure that the owner, architect, and builder discuss altering designs and specifications. They will talk about the pros and cons in terms of schedule, budget, quality, and/or functionality.
4. Lack of well-defined goals
Everyone who has a stake in the construction project needs to know what its goals are. Don't just give the thing that is asked for without giving a way to measure it. Having clear goals will help the builders plan the budget and design based on the development plan and specifications. If the goals aren't clear and stakeholders don't like the results, it will bring additional challenges. Also, if the results of the building don't match the goals, it will waste time and money until the schedule gets behind. So, as a project manager, you need to be able to understand each stakeholder's reason for working with you.
5. Poor communication
Communication is an important part of doing a job. One of them is that the crew and the project manager need to talk to each other during a construction project. When a problem happens in the field, the project manager needs to tell it right away so that they can solve it right away. Poor communication can also lead to misunderstandings that can slow down the building process. If communication isn't good, problems can also happen on the inside. So it is important for you to talk about the problems that come up and how each project is going.
In every project you work on, you need to be able to talk to people well. Use software project management to keep track of the progress of multiple projects in one place. With this software, you can make better, faster, and more accurate decisions.
6. Unrealistic expectations
Every client has the right to give suggestions about the project they want to do. Most of the time, the client's expectations are unrealistic because of things that have already been looked at. Most of the time, the ideas that have been given will then be looked at to see if they can be put into action. But some stakeholders and clients ask for things that are hard to do. If it keeps being forced, problems will come up as the project is being done. These unreasonable requests and expectations kill morale and make people less productive.
7. Time management
A construction project has its own flow of work, so you need to plan before you do this project. Time management is an important part of running a project because it affects both how much money is spent and how well the project turns out. Most of the time, clients want companies to do a project faster so that the costs don't go up. But if you only care that you need to do work quickly and not about safety or other things, it will damage the project. So, it's important to make a plan for the work you want to do and the right way to do it, so that the work goes according to the plan.
8. Safety issues
Worker safety is still a problem that people have to deal with today. Accidents and injuries happen often in the construction industry, which will become a big problem over time. Work accidents happen often because construction sites are not safe and workers don't follow safe work practices. So, it's important for the company or project manager to make sure that the workers know how to do their jobs safely and that their safety is the top priority. Companies that don't care about their workers' safety will get a bad name because it will affect their costs and the safety of the building.
9. The lack of a skilled workforce
There aren't many young people today who want to work as project construction workers. On the other hand, there aren't enough skilled workers to meet the rising demand for jobs. At the moment, there are a lot of older people working in this field. They don't have as many skills because it's already hard to learn the new skills that companies need. Workers who don't have the right skills will make it harder to work on the project, cause mistakes to happen more often, and make the work take longer. It's important for you to have workers who have the skills you need and can do their jobs well.
10. Vandalism/theft on site
Most construction sites have theft or vandalism. Any theft will hurt the cost margins of the project, which means that costs will go up. Also, vandalism affects a project because cleaning it up takes time and money. This act of vandalism also makes the area look bad, so you need to clean it up. If you don't want this to happen, the company needs to spend money to keep it from happening. Investments include CCTV cameras, fences, alarms, increased lighting, closed storage containers, etc. 
Investment items in the construction business must be well-maintained to extend their useful life. Use inventory management software to keep track of raw materials from suppliers and make sure there are enough of them and that they are spread out evenly across all projects.
How Construction Software Can Help Overcome These Issues?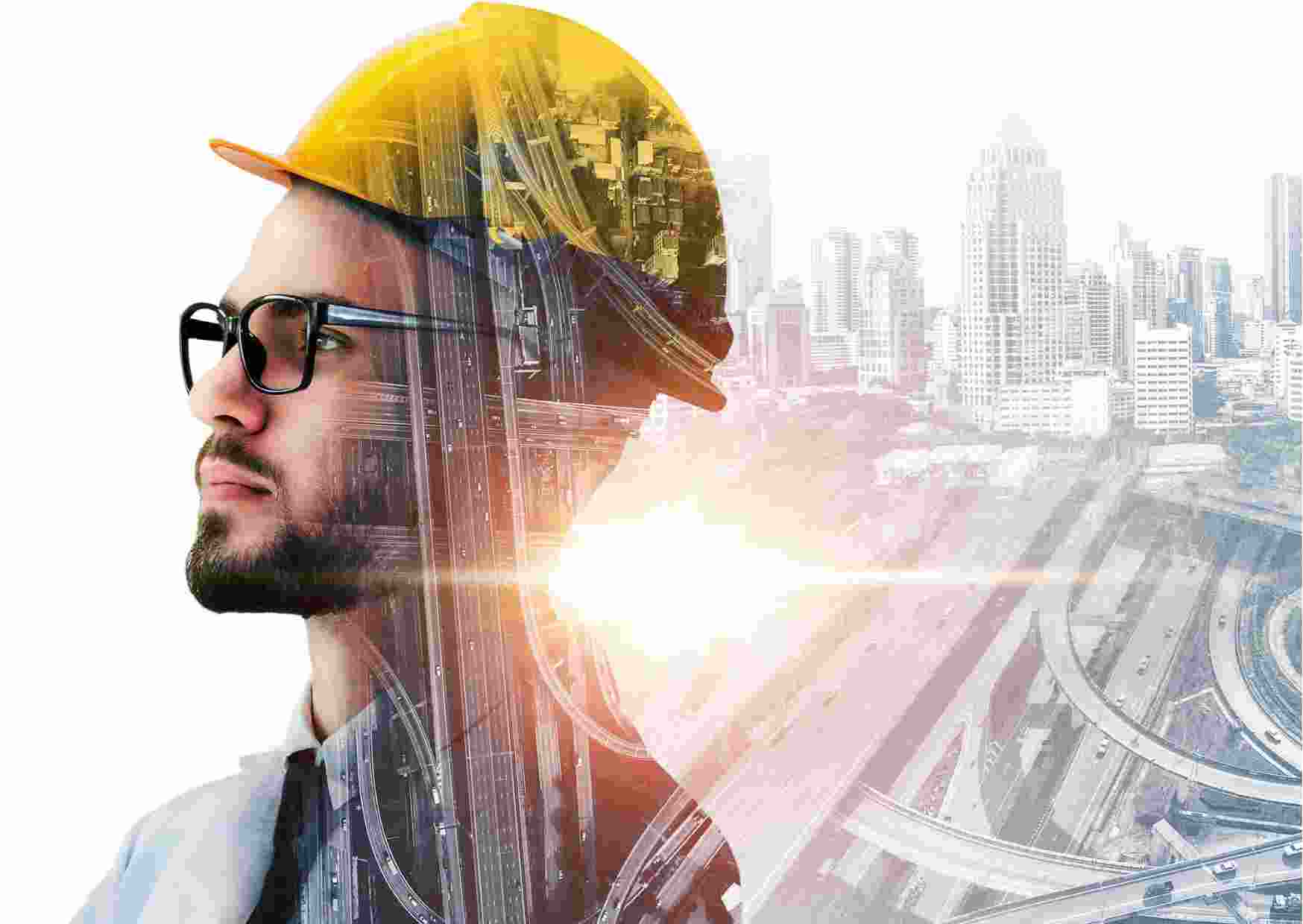 Almost all kinds of work are easier to do now that technology is getting better. In the same way, there are many problems in the construction industry that you need to fix. One of the reasons why construction problems still happen a lot is that most of the work is the companies still do it by hand. There is software out there now that can make construction projects work easier. This software will speed up the building process by automating machines and making administrative tasks easier. Here are a few of the most important ways that technology is changing and making the construction industry better:
Productivity
How productive a business is will depend on how well you do each. Using a set of software programs will make your job easier. Which used to be done by hand and took a lot of time and money, can now be done faster with software. Construction software can help with everything from finances and human resources to inventory and project management. Especially a system that works across all divisions and makes it easier for you to find every piece of information. So, investing in technology in industrial projects is important if you want to do more jobs.
Mobile apps
Mobile apps have also changed with the help of technology. You can keep an eye on everything going on on the construction site with your hands, which makes it easy to monitor. Also, using mobile apps will make it easier for you to schedule, manage projects, a report from the field, and run your back office. All information will be shown in real-time, so the reports you get will also be in real-time. Construction software will also make it easier for teams to talk to each other, so mistakes will happen less often. You can collect data on the job site with mobile technology and then send it to project managers in the back office in real-time.
AI & machine learning
At the moment, data is an important part of how every company makes decisions. AI and machine learning are used to manage large amounts of data that will eventually be used for analysis. With artificial intelligence (AI) and machine learning systems, companies can use the mountains of project data they've gathered over the years to predict what will happen in the future. You need each choice and its implications to do analyzation. Software that already has AI and machine learning built-in will help every construction project in many ways. Sensors on materials and tools can track their movement on the job site. Once there are enough data sets, AI can figure out how workers move around.
Also read: 5 Useful Ways to Grow Construction Companies in Singapore
Conclusion
Before the building project was finished, it took a lot of work from a lot of people. For each project to go as planned, a lot of things need to be well-planned. During a construction project, there are challenges to avoid. Even though the problems you face only have a small effect on the long-term success of your project, if you let them keep happening, you will lose a lot of money. If problems aren't solved effectively, structures will suffer financially and be unsafe. Construction software can now bring together every part of the building process. HashMicro's construction software helps you get the most out of your construction business. With construction software, work like projects, finances, HR, inventory, and scheduling can be solved and done more efficiently. Try out the free demo of HashMicro's building software to learn more about it.