Construction management software (CMS) is a project management system designed specifically for construction professionals with the goal of making construction business processes easier and more efficient. CMS assists businesses in managing budgeting, communications, job scheduling, project estimation, and more. It is combining various construction management processes into one cohesive system. One of the reasons many construction firms use construction management software is its ability to effectively coordinate the management of multiple projects and teams spread across multiple locations. COVID-19 also had a significant impact on the construction industry. Construction software can help companies gain an advantage during a downturn.
Typically, the company will implement the most comprehensive construction software that can efficiently monitor the business performance of a construction project. This software assistance can effectively and efficiently streamline monitoring and evaluation activities on your project. You can also use the best construction ERP system price calculation scheme as a guide before implementing it. Knowing what construction management software is and how it can help construction companies on a large scale, here are some of the specific advantages it can provide.
1. Real-Time Communication and Collaboration
One of the most important roles of any construction manager is to ensure that everyone on the job site communicates and collaborates effectively. Managing projects as they grow and change is difficult, but for businesses with team members spread across town or even the country, it's becoming increasingly difficult to keep everyone on the same page.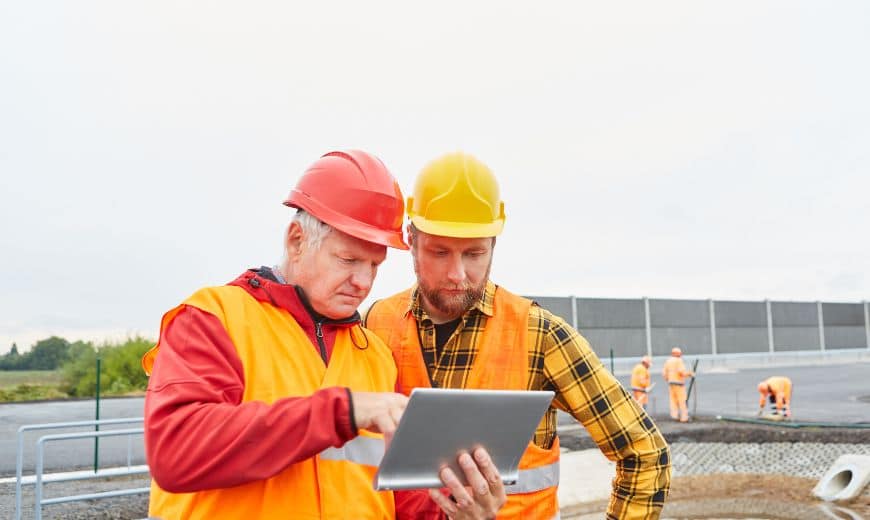 With a construction management software system, every team member, no matter where they work or what devices they have, has access to a centralized point of communication, facilitating real-time communication and collaboration between clients, consultants, contractors, and project managers.
2. Effective Construction Software Makes Management Easier
Construction management software aids managers in taking a methodical approach. The best construction software is simple to use, allowing staff to ensure that every project runs smoothly. Project management requires skill, but construction management software enables employees to create professional RFIs, deliveries, business letters, and change requests. Using the integrated construction accounting software, clients, consultants, subcontractors, and project managers can instantly share valuable information and track project budgets. This construction software will help you promote your company and raise brand awareness.
3. Document Management
With the volume of critical documentation maintained by construction companies, there must of course be significant pressure to store and handle it safely. With the days of cramming documents into filing cabinets long gone, integrating document management into construction management software gives businesses a secure location to store all their important documents. Having a secure and accessible way to manage documentation is invaluable for businesses looking to gain a competitive edge.
Related Articles : The Importance of ERP System for Your Construction Project Company
4. Construction Software allows all Information to be Accessed and Shared Easily
All project-related documents are contained in a central location, allowing important information to be accessed in seconds. Important documents cannot be lost, and audit log records are displayed when new and modified documents are created. The integrated construction software management system offers a systematic method for tracking documents and dealing with critical issues. The project manager needs to know the amount spent on building materials or the amount paid to the contractor. This will make it easier for them to easily refer to the software system.
5. Project Management
Construction management software enables managers to take a more efficient and systematic approach to project management. The best project managers can ensure that each team member and the plethora of moving parts fit together as one cohesive puzzle. To that end, an easy-to-use CMS enables managers to instantly share valuable information, track project budgets, and create all necessary components such as information requests, business letters, change requests, and more.
6. Budgeting
Every construction company's top priority is to oversee the scope, schedule, and budget of a project, but budgeting often requires the most attention. Incorrect budget estimates can keep the project on track or cause it to fall behind schedule. That is why, when it comes to budgeting, it is very important to thoroughly examine all project plans. It aims to identify risks, make accurate estimates, and communicate objectives to stakeholders and clients. Fortunately, one of the main advantages of construction management software is that it reduces costs. Apart from that, it can also increase profits through better budget management.
The CMS includes features such as automating material and labor costs, standardizing bid proposals, and saving and integrating past project costs. This starts with bids as well as win/lose ratios to help you improve your estimation process. In addition, construction management software provides greater visibility into potential risk factors. Examples are workload, change requests, and other factors that can impact your mid-project budget allocation.
7. Construction Software Improves Business Growth and Development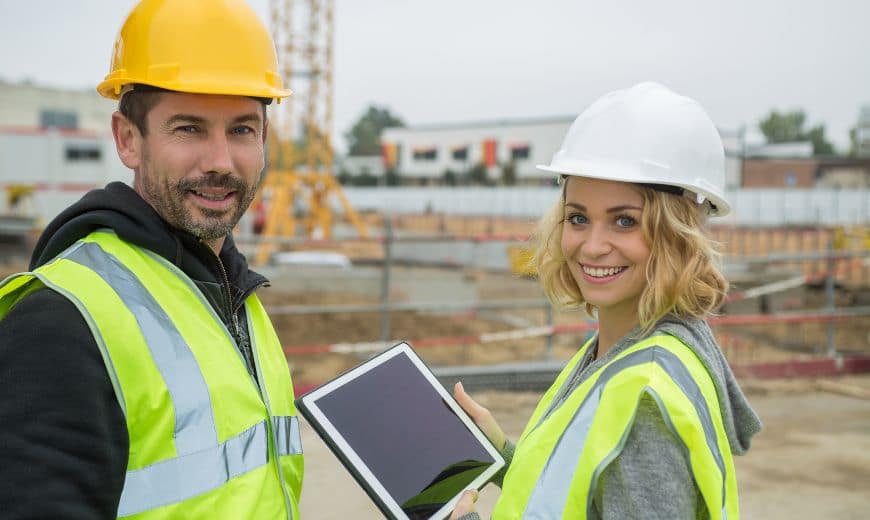 Construction projects are typically completed by a team of highly skilled workers who work quickly and efficiently to complete the project. Construction software has the capability of transforming a mediocre project team into a successful project team. Project managers will not have to waste time looking for relevant information. It is because all relevant data will be at their fingertips. Besides that, projects can be completed more quickly with more organized and efficient business processes. It also allowing your company to take on more work in the future.
Conclusion
A construction project is a set of activities designed to achieve a specific goal in the form of a building while adhering to time, cost, and quality constraints. As a result, you must implement high-quality construction software to facilitate project monitoring and evaluation. In addition, to get a complete picture of the system, you should use the construction software pricing scheme. Hash Construction Software from HashMicro is one of the most comprehensive construction ERP systems in Singapore. HashMicro's construction system includes a number of features that can help you improve the monitoring and evaluation of your building project. 
You can increase the efficiency of your construction projects by using real-time automated monitoring. With the best construction software in Singapore, you no longer need to do manual monitoring and evaluation, which takes a lot of time and effort. Switch to HashMicro right away for the best deals and free trials!