The development of intelligent technology brings efficiency and productivity to various projects and businesses. Project management construction software has several important aspects that need attention. These aspects include cost control, scheduling, procurement, and risk assessment. Therefore, construction project management requires the direction and coordination of each project life cycle phase, from conception to conclusion. With this, good project management becomes an essential key to project success. You can achieve this goal with centralized project management construction software by streamlining project operations. In this way, managers can maximize construction projects.
Implementing construction software project management can simplify and expedite the planned construction process. You can easily maintain a timeline, allocate the proper budget and resources, and prevent the unnecessary expansion of the project scope so that you get good results. Construction Software will streamline work and reduce manual labor, so your project productivity will be good. Of course, you must invest in the best software management to get various benefits from construction software. You can learn more about the multiple benefits you will get by implementing construction software in your project management. Learn what your company can gain from using the HashMicro Construction Management System. To better understand and adjust price estimates to fit your budget, download HashMicro's Construction Management Software pricing scheme!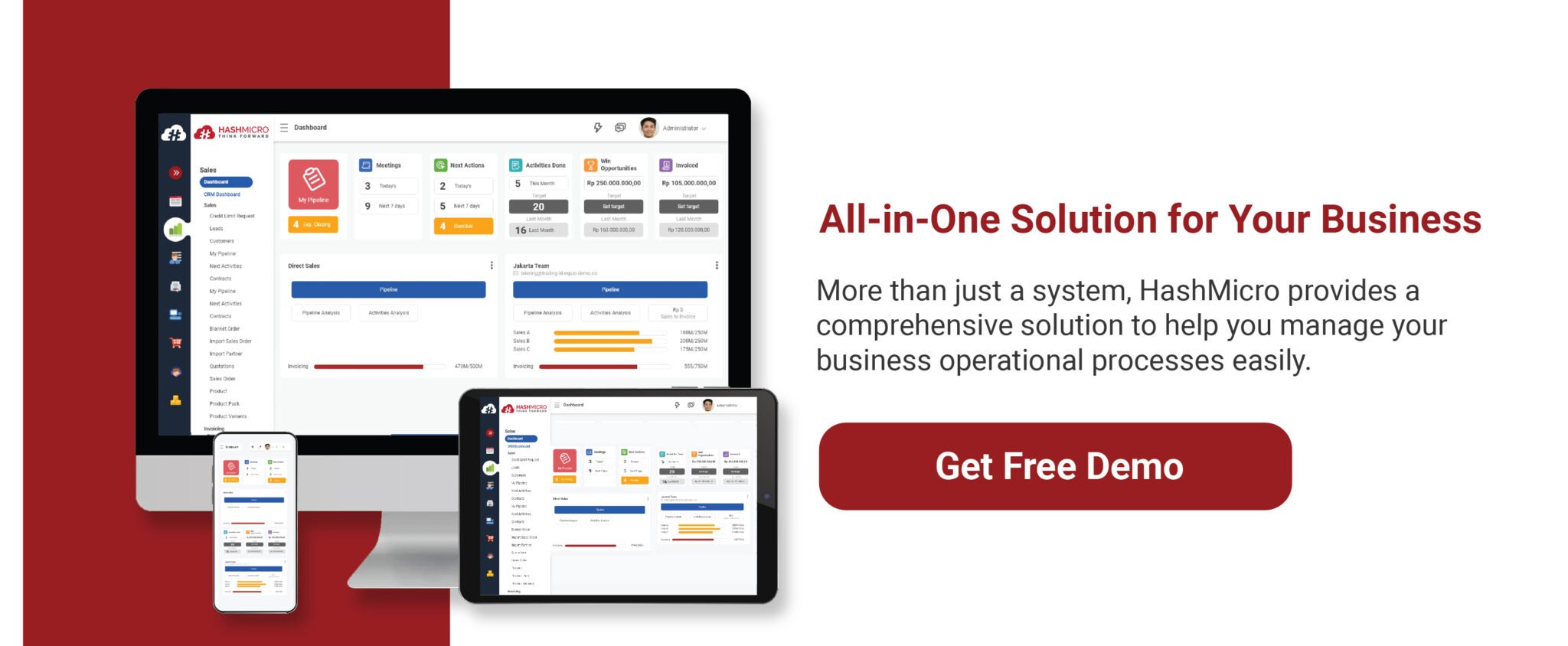 Table of Content
Error-free Budgeting
Since budgeting is one of the essential aspects of project management, it necessitates precision to prevent the budget from becoming inaccurate and ballooning out of control. Therefore, to avoid making frequent errors, project management requires budgeting software. The purpose of the construction software that is integrated with accounting is to facilitate the automation of tasks related to budgeting. These tasks include cost estimating, time tracking, and invoicing. This automation will provide various benefits to the project you are working on. You can be sure that the predictions of your budgeting and any other financial interactions will never contain any errors because software algorithms perform all of the calculations.
Centralized Document Control
Centralized document control can facilitate management in project continuity. You can easily automate the sharing of relevant documents with the appropriate individuals, which will shorten the time it takes to search for records. In addition, the automation of this document will reduce the number of human errors and the risk of data theft that can be avoided. If you manage any project, using control documents grants you complete control over the information and knowledge associated with that project.
Also Read: Advantages of Integrating Management Software with Your Construction Business
Manage Multiple Construction Projects in One Place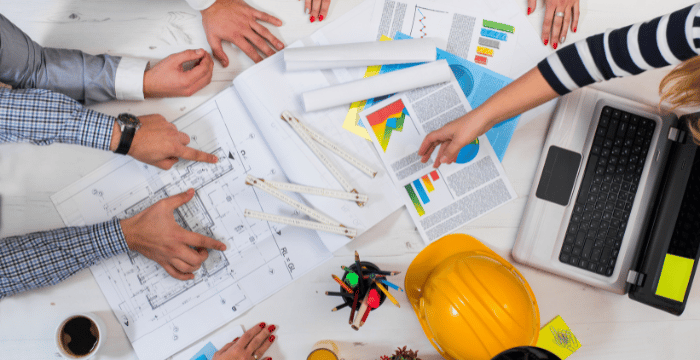 Your company will be better able to manage multiple projects simultaneously with project management construction software. Most things become less conducive when various projects are operated simultaneously. The utilization of construction software will ensure that the majority of construction projects continue to be of a complex and drawn-out nature. With the project management construction software, you will also get a bird's-eye view of the current status of all the projects you manage at any time. In addition, the software for managing projects will save any information relevant to a previous project. Much software enables you to use completed projects from the past as models for managing ongoing projects.
Efficient Communication
No matter the field, effective communication is an essential factor in determining any project's outcome. Regarding construction projects, it is necessary to ensure that task schedules, pending tasks, and project-related updates are communicated effectively and promptly. The delivery of the project as a whole could be held up if such communications were to experience any delay or error. Over the course of several months, these misunderstandings can result in significant delays, which can impact your relationship with your customers.
Consequently, because project management construction software provides solutions for your project. You can easily automate most of the communication sent from your end using this software. For instance, if you change a task schedule, construction software that you use for project management will automatically update each relevant person about the change by sending them predefined communications.
Also Read: How Construction Software Helps Rebuild Infrastructure?
Conclusion
Implementing project management construction software to centrally manage your project provides numerous benefits you can feel throughout the project. Using this software, you can cut the planning process down to the end of the project. Aside from that, you can budget appropriately to avoid unnecessary costs and swelling. There are still numerous advantages to using this software to improve project management efficiency. You must first invest in the best Construction Software to reap these benefits. As a result, HashMicro offers a solution that provides numerous benefits in construction software. To learn more, request a free demo of our construction software!
Also Read: Tips to Maximizing Construction Project Management Using Construction Software