Authenticity and relatability have risen to the forefront as two of the most important qualities for successful brand building in the area of digital marketing. When it comes to communicating with their target demographic, brands can no longer rely simply on their internal monologues.
User-generated content, also known as UGC, is a dynamic marketing strategy that enables customers to become advocates for a brand, producing a ripple effect that resonates well beyond the scope of traditional marketing efforts.
In this article, we discuss how organizations may leverage the power of user-generated content to develop an unbreakable brand presence, forge meaningful connections with customers, and boost their trustworthiness.
The Essence of User-Generated Content: Beyond Marketing Campaigns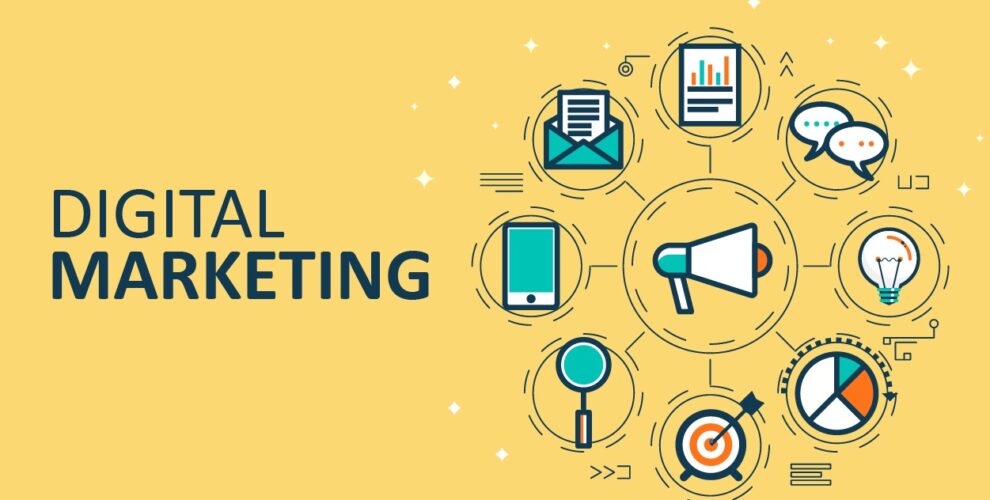 User-generated content is a representation of the authentic experiences and tales that customers have to tell about a certain company. It goes beyond merely running marketing campaigns and provides an organic way for people to demonstrate their allegiance and commitment to a brand. Customers are more likely to feel valued and connected to a brand that fosters a feeling of community through the voluntary creation of content by users.
Jeff Romero, Founder of Octiv Digital 
Trust Through Peer Validation: UGC as Social Proof
The opinions of contemporary consumers are given a great deal of weight and consideration. The use of user-generated content (UGC) is a powerful type of social proof since it provides prospective clients with genuine insights into real-world experiences with a product or service.
Building confidence in a business may be accomplished through the use of reviews, testimonials, and user-generated imagery because these demonstrate how other people have benefited from using the company, which in turn influences purchasing decisions.
Lieu Dang, Marketing Manager, Ling App
UGC's Impact on Engagement: Fostering Interactive Conversations
The engagement rate is directly proportional to the amount of user-generated material, which can turn inactive viewers into enthusiastic participants. Users are encouraged to contribute material and conversations about a brand's wares through the use of activities such as contests, challenges, and interactive marketing.
Users are encouraged to talk about their experiences and a sense of co-creation is fostered when there is high engagement. This boosts the visibility of the business.
Timothy Allen, Director at Corporate Investigation Consulting
Amplifying Brand Reach: UGC in Social Media Ecosystems
The platforms of social media have developed into excellent breeding grounds for user-generated content. Because of the infectious nature of these platforms, user-generated content can quickly reach a large number of people.
The spread of brand-related information can be fueled by encouraging customers to share their experiences using specific hashtags or participating in challenges. This, in turn, can increase consumers' knowledge of the company's brand.
Daniel Foley, Founder of Daniel Foley SEO Consultancy
Building a UGC Community: Encouraging Participation and Connection
To cultivate a user-generated content (UGC) community, active contact with customers is required. Brands can create environments in which consumers feel motivated to engage, share their experiences, and offer their perspectives. Developing a network like this one increases customer brand loyalty and transforms existing customers into fervent brand advocates.
Tiffany Hafler, Marketing Manager at Fortis Medical Billing
Crafting UGC Campaigns: Encouraging Creativity and Authenticity
Successful user-generated content campaigns reflect the spirit of the business while also tapping into the creative potential of the consumers. Not only can challenges that allow people to submit creative applications for products or touching tales relating to the brand generate material that is engaging, but they also authentically reflect the company's core values.
Holly Cooper, Marketing Manager at LUCAS PRODUCTS & SERVICES
Curating UGC: Balancing Authenticity and Quality
While user-generated content (UGC) lauds authenticity, content must be curated to fit the image of the company. A balance can be struck between authenticity and the aesthetics of the brand by highlighting content that does so in a way that puts the company in a favorable light while retaining the voice of the original user.
Cindi Keller, Communications Coordinator at THE CRIMINAL DEFENSE FIRM
Measuring UGC Impact: Analyzing Engagement and Conversion
The effectiveness of user-generated content campaigns can be gleaned through metrics. Monitoring engagement rates, reach, and conversion metrics that are the consequence of user-generated content enables brands to analyze the impact of their efforts and adapt their strategy for improved outcomes.
Ben Flynn, Manager at Homefield IT
Conclusion: Forging Lasting Connections Through UGC
User-generated content is emerging as a significant instrument for the development of brands in an era where authentic interactions and emotional ties are valued more highly than they ever have been before.
Brands can create a tapestry of actual experiences that inspire trust, encourage connection, and extend their reach by embracing the authentic tales of their customers and using those experiences as inspiration.
The use of user-generated content (UGC) is the conduit that bridges the gap between a brand's story and the hearts of its audience in today's digital ecosystem, as customers seek out experiences that they can relate to.