The automotive industry encompasses various aspects, such as design, manufacturing, marketing, and more. This sector is highly dependent on OEM supplies. Thus, a car warehouse plays an important role in the automotive industry. Most businesses that manufacture, import, export, or transport goods require warehousing. Although comprehensive warehouse management may appear to be an unnecessary expense, it can actually save you money and increase your productivity. A complete warehouse management system allows you to control your inventory better and makes customers receive their products on time, resulting in higher profits.
Download Now: HashMicro's Warehouse Management System Pricing Scheme Calculations
The final motor product is not the only thing you need to consider when doing car businesses. While many of us presume the auto industry as a single manufacturing line that produces vehicles, it actually involves many elements. Therefore, storing spare parts and managing car inventory are essential, especially with the help of the right warehousing system. Thus, implementing an integrated warehouse management system will help boost the effectiveness of car warehouses. Many are considering adopting one, and you can start by learning more about the warehouse software pricing scheme calculations. 
What is the Use of Warehouse?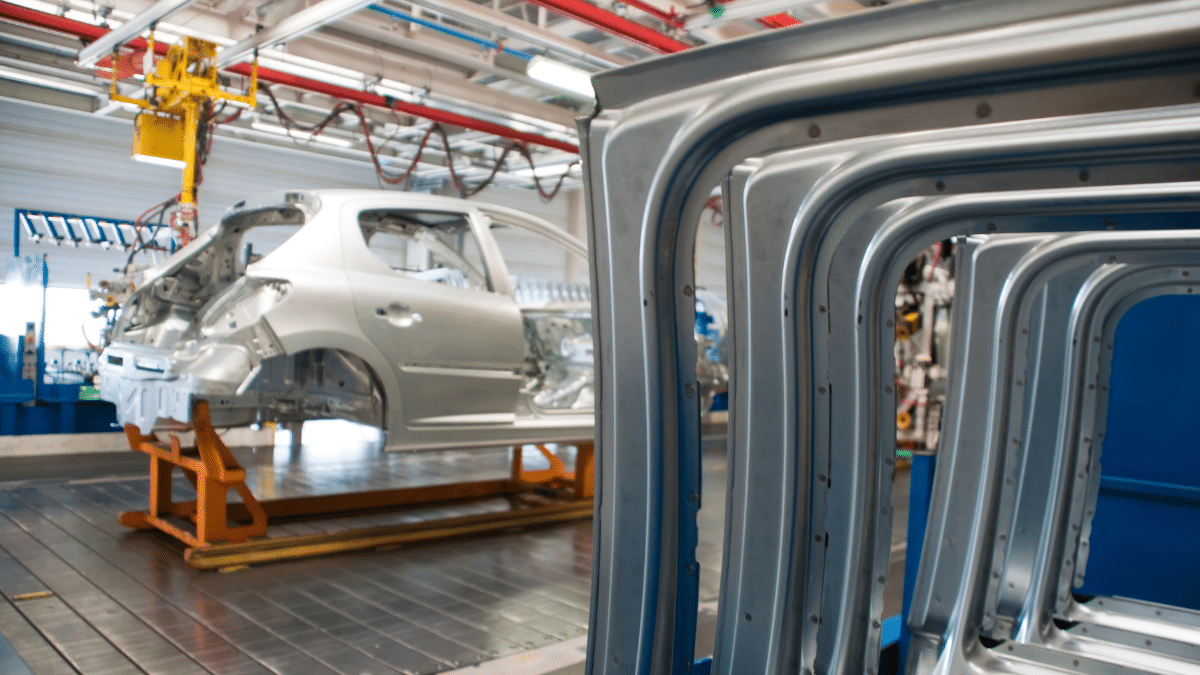 Generally, a warehouse is any building that is used for storing goods. Warehouses play a big part for manufacturers, wholesalers, exporters, and more. A warehouse is a facility that allows its users to manage stock flow, whether it is the incoming supplies or outgoing goods before they are out for sale. However, you need to note that solely depending on having a warehouse without proper facilities or management will not help your business achieve maximum efficiency. Furthermore, warehouses also have several categories, including storage warehouses, distribution centers, retail warehouses, cold storage, packing warehouses, etc. 
A warehouse is a customizable storage building that enables the company to stockpile goods, such as building up a full load before transport, holding unloaded goods before further distribution, or storing goods that require maturation. As a storage facility, the warehouse must be secure, convenient, and spacious, incorporating the owner's resources, the site, and modern building technology. 
Before the development of mechanized technology, warehouse functions relied on human labor. However, modern warehouses are highly automated nowadays and only require operators to work and handle all tasks. Pallets and products move through a computerized system of conveyors, cranes, and automated storage and retrieval systems monitored by control systems and computers running logistics automation software. Warehouse management software is key when it comes to automating your warehousing processes.  
Related article: The Ultimate Guide to Warehousing: Warehouse & Inventory Management
The Difference Between a Warehouse and a Dealership
Car dealers are common for displaying car units and enable potential buyers to take a look at car choices. In theory, car dealers and car in warehouse are not much different. They both sell cars, must be authorized in the state they operate and must have physical premises. However, more than just the type of premises distinguishes the two. Therefore, here are the advantages of a car in warehouse. 
Car storage takes up a lot of room. Most car dealerships have limited storage space for their vehicles. However, hundreds of cars will usually be at a car warehouse, giving you more options. Nonetheless, do not forget to make sure the warehouse is willing to let you take test drives before you go. 
Lower overheads that result in lower prices
When a dealer generates profit from car sales, more than half goes directly to overheads. This is different than a car warehouse, in which they do not need to spend many costs. Warehouses do not spend a lot on advertising and showroom bling. 
Located in industrial areas.
Generally, you will not find a car warehouse in expensive areas. Apart from lowering rent costs, customers will also benefit from these locations. Accordingly, taking test drives in industrial regions allows you to have the authentic feel of the car rather than being stuck in the city traffic. In contrast, car dealers in the city restrict you from the free space to get a perfect feel of the automobile. 
Most car warehousing high-volume and low-margin models allow higher trade-in prices. Because of the volume of cars that go through reconditioning, warehouses can negotiate much better rates with panel beaters, paint shops, mechanics, and detailers. 
Related article: 5 Benefits of Warehouse App
The Importance of Warehouse
Warehousing is an essential part of most industries. The consumer journey does not end when they place some orders. Therefore, a warehouse gives better control of your inventory, ensuring that customers will receive their goods on time. Accordingly, this will also lead to higher profit. 
Excellent Customer Service
More than 63% of online customers want to know the approximate or guaranteed shipping times. Up to 88 percent of respondents would be willing to pay more for faster delivery. In addition, delivery time is one of the first considerations when selecting a shipping carrier. The growing demand for import cars Japan has led to an increase in specialized car warehouses designed to store and maintain these vehicles.
Warehousing of cars enables on-time delivery and optimized distribution, resulting in higher labor productivity and customer satisfaction. It also aids in the reduction of errors and damage during the order fulfillment process. Furthermore, it prevents your goods from being lost or stolen during transit.
Improve risk management
Warehousing of cars provides safe storage for perishable products. You can lease a warehouse depending on your company's needs, whether it is a warehouse with ultimate temperature control or one with comprehensive slot management. Thus, a warehouse will help extend your product's shelf life and ensure customer satisfaction. Additionally, storing goods in warehouses typically comes with insurance. As a result, you have a higher chance of receiving compensation from your insurance company in case of damage in any form. 
More efficient packing and processing
Most warehouse for cars deliver the equipment and supplies to store, move, package, and process customer orders. To name a few, pallet racks, loading docks, and packing materials. This way, you will have everything in one location, saving you time and money. 
Moreover, a warehouse for cars allows businesses to pack and grade their products according to legal requirements and customer preferences. You can reduce logistics costs while increasing flexibility. This facility is an excellent distribution location because it eliminates the need to arrange for pickup and hire employees to manage fulfillment.
Better inventory management  
Approximately 8% of small businesses do not track inventory. About 24% have no inventory at all. This frequently results in late shipments, delayed order processing, and a negative customer experience.
Warehouses keep your goods in one location, making tracking and managing your inventory easier. You will store, ship, and distribute products more efficiently if you invest in a warehouse. If something is out of stock, you'll know right away and offer customers alternatives instead of keeping them waiting for days or weeks.
Related article: Manage Your Warehouses at Different Locations with Warehouse Software
Examples of Warehouse Management System
Although warehousing is an essential part of your business, poor warehouse management can still make your business fall into a pit of inefficiency. This is where the integrated warehouse management system comes in handy. You can improve your car warehousing effectiveness with this software. The following are a few warehouse management software that you can choose.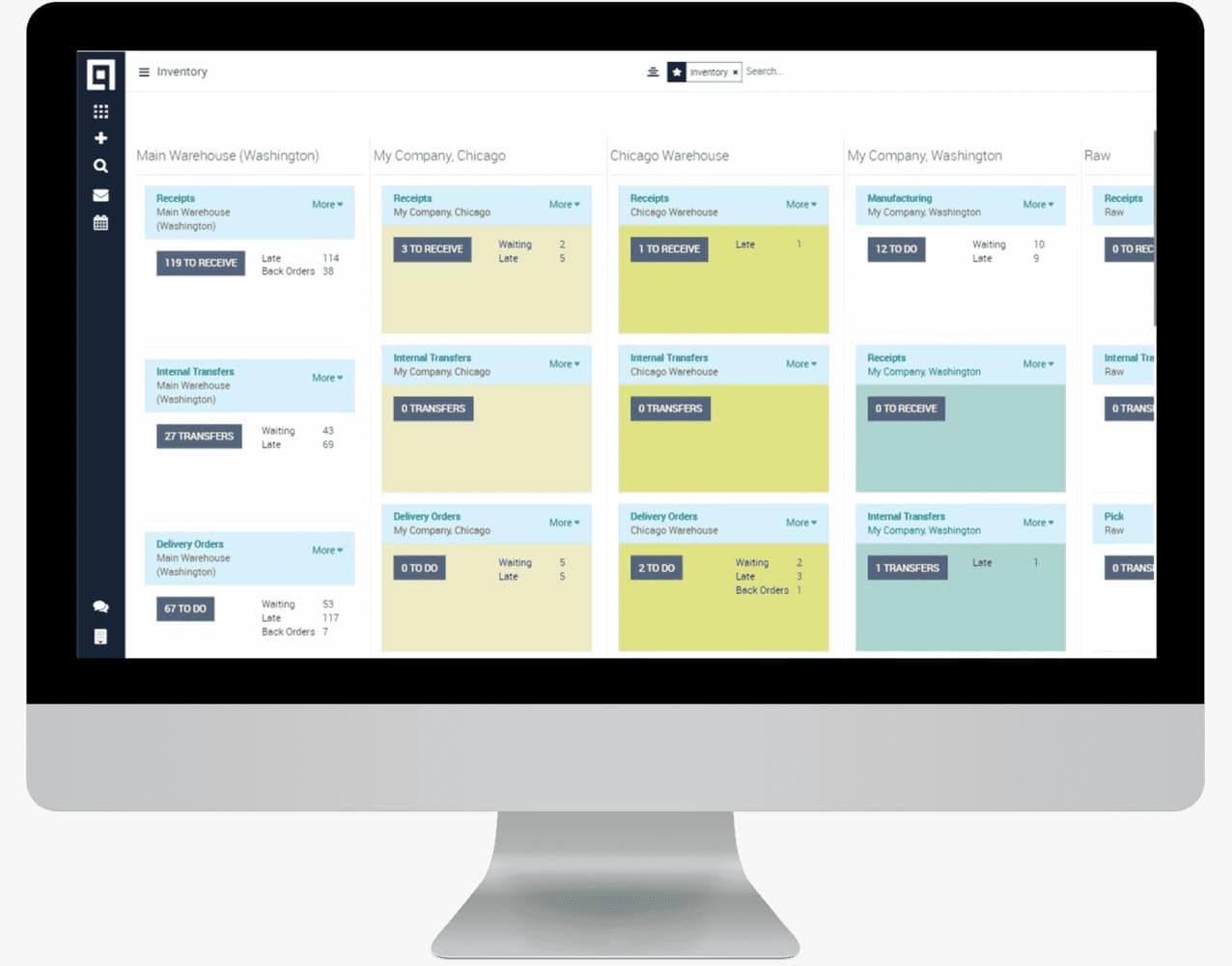 The integrated Warehouse Management System from HashMicro provides the best solution for your warehouse space, allowing you to calculate and track your warehouse capacity automatically. Furthermore, you will benefit from implementing HashMicro's Warehouse Management System. Optimizing multi-warehouse efficiency is possible by managing your multiple warehouses' layout and capacity at once with this single system. With HashMicro's Warehouse Management System, you can achieve faster goods retrieval, maximize space usage, and reduce storage costs. Accordingly, these benefits will develop your business more. 
Download HashMicro's Warehouse Management System Pricing Scheme Calculations Here
The key features of HashMicro's WMS include product dimension tracking, location management, putaway strategy settings, and capacity settings. Additionally, this system also enables you to optimize pallet racking and do in-depth reporting for your warehouses. Moreover, HashMicro's software is highly integrable with other systems, such as the purchase system, inventory management software, accounting, and many more. 
Logix Platform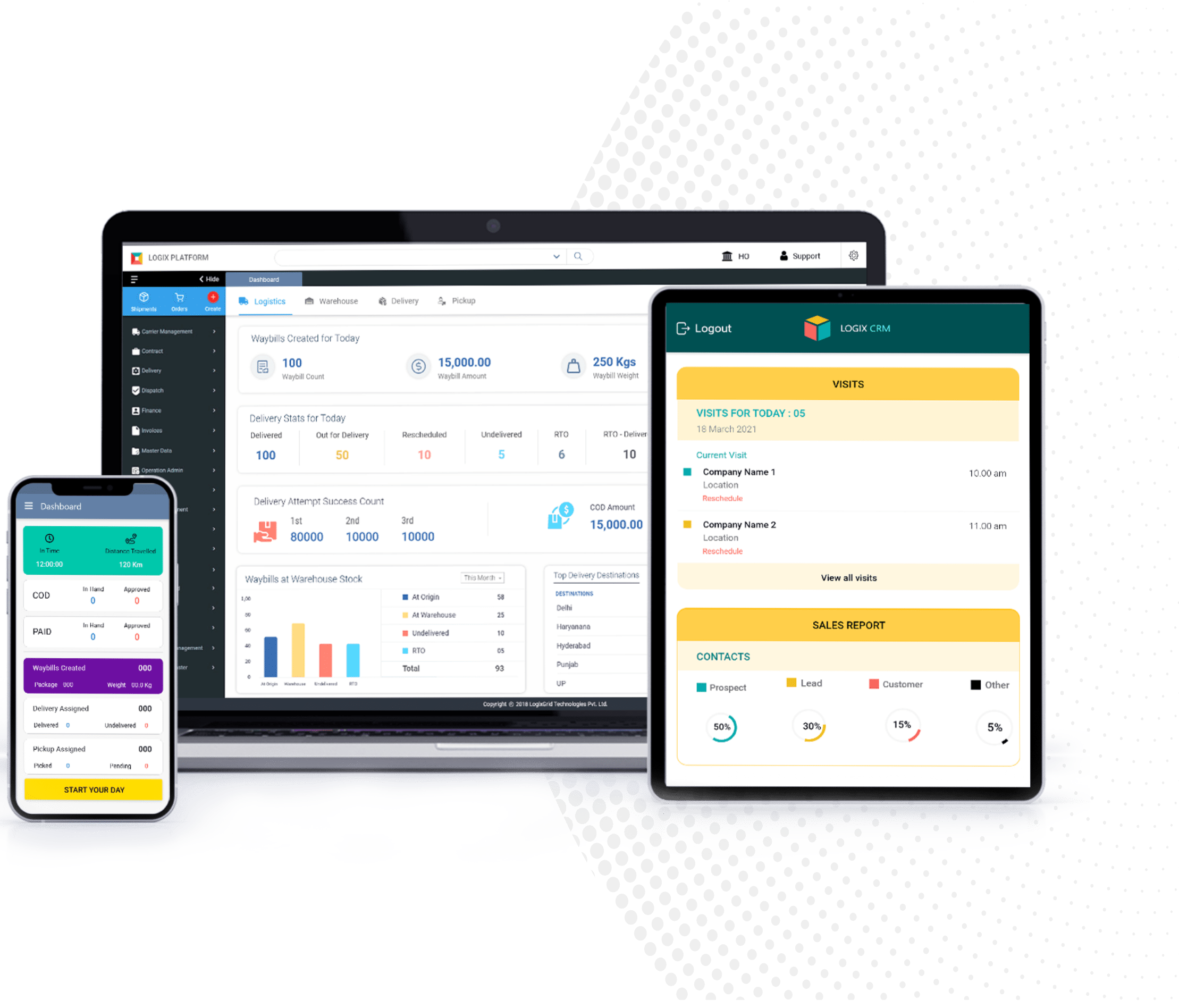 Logix Platform designs its software platform to support logistics providers, manufacturers, and many more. This software is a complete cloud-based service that allows businesses to manage their logistics operations on one platform. Logix is a customizable platform that will serve you to track inventory across sales channels, receive notifications about low stock quantity, and compare various shipping rates. 
Odoo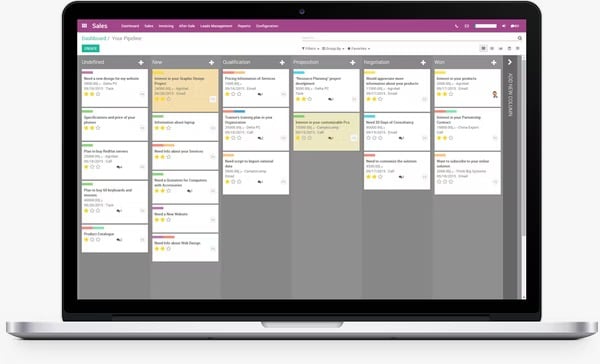 As a part of Odoo's integrated business applications, Odoo Point of Sales (POS) is available both on and offline. Furthermore, this system also provides unified data across stores and integrated inventory management. The main features of Odoo's module of POS include a receipt printer, wireless support, inventory tracking, customer history, and automated ordering. 
EZOfficeInventory
Suitable for companies of all sizes, EZOfficeInventory comes as a dynamic asset and maintenance management solution. Providing a cloud-based service, this software is accessible from anywhere and at any time. Moreover, this software also allows you to track goods throughout all locations and units, scan barcodes from your phone, automate item repairing to improve functionality, maintain optimal stock levels, and organize all of your users and vendors with a single solution.
Conclusion 
A warehouse plays a big part in many business industries. Ranging from manufacturers to distributors, keeping track of goods and available inventory space is always important. Managing raw materials and final products in the warehouse impacts customer satisfaction. To keep your customers engaged and maintain customer retention, you need to maximize your warehouse management. This also implies for a car warehouse, where efficiency is highly appreciated.
Warehouse management software is essential nowadays, not to mention the fact that most modern warehouses are highly automated. Therefore, you need to stay competitive by implementing the automatic warehouse system in your business. HashMicro's Warehouse Management System provides powerful features to increase efficiency and is open for integration. HashMicro understands that your business is dynamic and will grow more. Therefore, HashMicro offers customizable features to assist you in doing business. If you want to learn more about HashMicro's software before the implementation, you can download the pricing scheme calculations first. 
Download Now: HashMicro's Warehouse Management System Pricing Scheme Calculations