Lots of people want passive income. Because people who have passive income will get income without the need to do many things such as work. The rise of the trend to look for passive income in Indonesia makes everyone vying to find this source of income.
It is often related to assets such as deposits and stocks. An asset management application program can help you to manage all the assets you own, for example conducting asset cost analysis for wiser decision-making on assets; whether the asset can still be used or should be sold; And others.
In this article, we will discuss what passive income is. What are active and passive income, and how do you get it? Check out the following article for a complete explanation.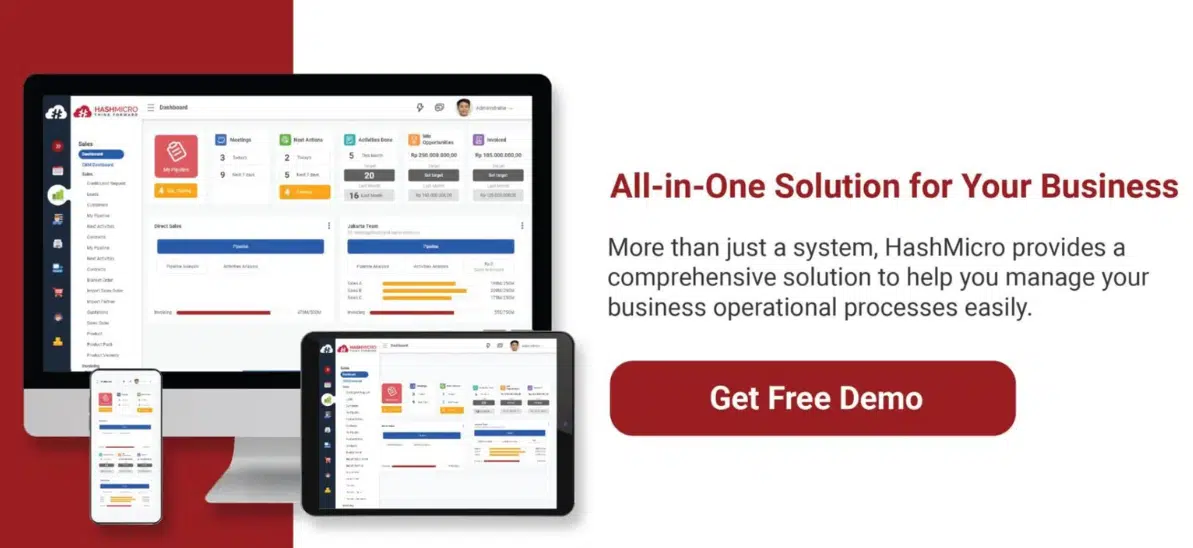 Table of Content
conclusion

What is Passive Income?

Earning money without working and doing nothing is something that many people want in this day and age. It will be hard for people who are new to passive income to believe that it is possible to happen. In actual application, the concept that we use to have passive income is an investment. Therefore, passive income meaning is salary that comes from other resources beside your primary job. For instance, you are an employee, but you own a fast-growing YouTube channel as well. The income that you got from YouTube is called passive income. 

Generally, passive wage is how to make money outside of active income or super active salary. The way passive income works is to make an initial investment, so what is needed is enough money to make that investment. In addition, if you already have sufficient capital, do a lot of research before investing. So that later we will have careful preparation in investing.

Indeed, by hearing it, we will think the first step we have to do is quite complicated. However, in investing, after we experience all the complex things in the initial steps, it will be paid off with the passive income that we get. In fact, we can sit down and enjoy the income stream without doing various substantial activities anymore.

and do not forget simplify your accounting management for your company by using Accounting Software from HashMicro.

Where do Passive Income come from?

There are many types of sources to get passive income. With the correct type of investment, this is a means of doubling money, which can become our revenue.

Company Stock

Investing in company stocks can give us revenue, especially if the company stocks you own often get dividends from the company. The amount is indeed very diverse, depending on the number of stocks and also the profits obtained by the company. In investing, of course, we must do various initial research before finally investing the money in stocks.

Bond

Furthermore, it is revenue that comes from buying bonds. The bond itself is a loan of a certain amount of money that we have on the issuer in return for paying interest for half a year. Later, if the bonds we have purchased are due, then the issuer must pay back the value of the principal investment that we have purchased.

Property rental

Basically, we can hire a property manager and ask them to handle various tasks, such as maintaining, repairing, executing lease agreements, and placing tenants. So we no longer need to bother taking care of all these things. Even so, this investment requires you to get a mortgage, requires us to spend a considerable amount of capital, and do the latest market research. It's pretty complicated at the beginning, but we can enjoy passive income after all the process is complete.

Limited partnership

What we need to do in a limited partnership is to fund a private business with value potential for making money. Then, depending on the initial agreement, we can enjoy passive income in a limited partnership. Make an agreement that we will not have an active role in managing the business that we have invested money in.

Blog

If you have a writing habit, try writing a blog. By creating a blog, we can also generate passive income. The trick is to become a publisher on Google Adsense, and its function is to monetize the blog that we have created. In addition, starting a blog can get money from affiliate links, courses, sponsored posts, products, book offers, etc.

Online Course

Another way to generate passive income is by selling online courses. The way to sell the course can be by creating your own website or through a specific platform. After doing so, we only need to wait for the sales results from the online courses that we have published.

Dropship

Don't forget the dropshipping business, which is the right way to generate it. We need to sell other people's products and determine our own profit. We can start this business by using the marketplace.

Digital Products

Selling digital products is also one way to generate it. These digital products include various things, ranging from ebooks, online courses, PDFs, graphic designs, stock photos, or several other digital products.

Photography

Not only can photographers make money from taking photos, but they can also sell them simultaneously. There are many good places to sell photos, such as istockphoto Shutterstock, Fotolia, Stockfresh, etc, which is a place to sell images.

Read related article: What is VUCA? | Definition, Impact on Business, and How to Deal with It

Difference Between Passive, Active, and Super Active Income

Income has different types. Divided into three types, here are the differences:

Super Active Income

Super active income or super active income is a source of income that can only be obtained if you work. So if we do a job and get income from that work, it is super active income. If you don't work (whatever the reason), then you won't get any money. Examples of jobs that are super active sources of income are the professions of employees, lawyers, doctors, consultants, teachers, and self-employed entrepreneurs. and use ERP Software if you have a bussines to handle.

Active Income

In contrast to super active, active income is a source of income that doesn't need you as an operational person. Usually only as a strategic planner and business development or can be referred to as a manager.

Passive Income

Finally, passive income is a source of salary that does not require hard work. As we discussed earlier, this is a salary generated from passive work. and Usually, salary is more generated easily to the employees if in the company have an HRM Software.

Conclusion

That's the discussion this time about passive income. After reading about it, we know what the definition is, the difference, and how to get it. So we should now be able to start using this knowledge and apply it in life.

Use HashMicro's Accounting ERP System to optimize your business's financial record-keeping. In addition, this ERP system comes with the best features that can be integrated with other systems so that business management can be much easier with advanced automation. HashMicro is ready to take your business to the highest level. Contact us immediately for the best deals and free demos.