Taglines are very important, even though many people may think of taglines as short sentences without a meaningful meaning. In fact, it can be a marketing tool to increase brand awareness and support the promotion phase. To optimize promotional and marketing strategies, you can use marketing automation software!
However, how can taglines be so important? In this article, we will discuss clearly its meaning to its benefits. See the following article for an explanation.
Table of Contents
Understanding Taglines
Many definitions can be used to explain. However, the general statement is that a tagline is a fixed expression used to describe something or give a specific impression. In other words, the tagline is a way to express the company's main features or advantages that can give consumers a unique identity.
Taglines can also be involved in promotions to position the uniqueness of a brand or company directly. However, making it has a different purpose: a visual presentation or an oral presentation of no more than seven words. Another feature is that it can be more easily developed and disseminated in advertisements, posters, or the like.
Characteristics of a Taglines
Generally, there are several characteristics or characteristics of a tagline, and these are the list.
tagline represents a brand or brand that differentiates it from other brands or brands. That is, its function is the same as a logo but in the form of text.
As a phrase, the tagline is very short, concise, and easy to remember. In essence, this does not need to be too descriptive to describe the product because its main purpose is to communicate the company's motto, vision, mission, and products in text form.
The shortest sentence length consists of three words and no more than eight words. That is, it must be concise, clear, and concise.
The last feature must be easy to remember so that a person or consumer can easily associate it with a brand or company directly. We
Need to remember that taglines are also like logos. Their creation must be unique and also cannot be used by other companies. This includes values, which refer to differentiating aspects and still have something to do with uniqueness. Don't forget to manage your company by using ERP Software from HashMicro.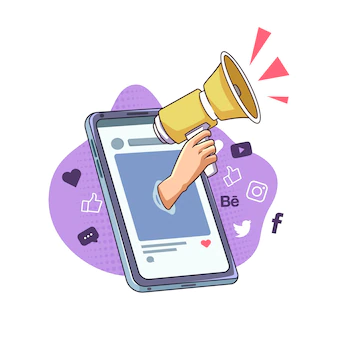 Types of Taglines
Taglines are short sentences used to promote a trademark or company. Eric Swartz, a writer who is also an expert, said that a tagline is an arrangement of up to seven words inserted into a logo or brand for a specific audience segment and to engage the audience. 
Thus, it can be concluded that the slogan is an expression used by a company to attract consumers' attention. Therefore, this slogan also has its classification. The following are some of the classifications:
1. Descriptive
This type is a tagline whose form provides an explanation of the product and contains elements of excellence in service and promises that make the public believe in the brand's superiority. In addition, the descriptive type emphasizes the vision and motto of the brand, product, or company.
2. Specific
This specific type will promote the main advantages of the brand. This will create an image that the brand is the most superior to its competitors. This type also emphasizes the business sector in which the company is concerned.
3. Superlative
Furthermore, superlative types do not differ from specific ones. But the superlative type will have elements of affirmation so that it is more provocative. Do not forget that this type is the type that positions the brand as the best in its class or the best compared to competitors.
4. Imperative
Unlike the previous type, the imperative tends to describe an action and always begins with a verb. And also, this type is more inclined to encourage consumers to take action.
5. Provocative
Finally, the provocative type is an invitation or challenge that provokes logic and emotion. Some types of provocative also include a question mark at the end of the sentence. In addition, this type is also more likely to give consumers the impetus to take action.
Tagline Benefits for Business
At least there are three benefits of why every business needs a tagline, namely:
1. Taglines represent the vision and mission of the business
The use of a tagline is the right way to represent what your business vision and mission look like to consumers. Second, creating a unique word can help businesses do branding to their consumers. Third, prioritize concise, concise, and straightforward. 
2. Strengthening business identity
Apart from being a differentiator, a tagline is one way to strengthen the identity of a brand. We can build this by creating an emotional attraction between the company and its customers.
3. As a differentiator with competitors
Course, we cannot run a completely different business because there will always be competitors in the niche market. But it doesn't matter, as long as there are differentiating factors. One of them, in terms of the tagline that reflects the business strategy.
Read also: Here are The 17 Best ERP Software in Singapore You Should Know in 2021
Tips for Making Taglines
Here we share six tips for creating a great slogan for your business. Let's see one by one!
1. Designing a business logo
The tagline will not run optimally without a logo, mainly if promotional activities are carried out online through digital props. We must first create a logo that can describe the identity or business philosophy before making it. We must first design a logo with a logo maker that can describe the identity or philosophy of the company before deciding what kind of sentence we will make.
2. Identify the purpose and Unique Selling Proposition (USP) of the company
Knows the company's business objectives and emphasizes the uniqueness of the products offered to the public or potential customers. Why? Because a tagline must reflect it. The element of purpose or USP that is present in the sentence can represent the company. 
3. Understanding your audience
Before you start creating your company tagline, be sure to know who your company's target audience is. In this way, we can make precise and more focused on the emotional side of the customer. By using CRM Software you can analyze your audience and make better marketing strategies for them.
4. Brainstorm before making taglines
To make your slogan effective, don't rush. Instead, spend time with your team and brainstorm. Write down everything that comes to mind about your slogan and company. Be it benefits, products, services, etc. Later you can be inspired by these words to come up with the right slogan.
5. Focus on benefits taglines
We must know that customers will focus more on the benefits the company provides and not on the product's features. So likewise the company tagline, to do so, make sentences that can inform the public about the main benefits or primary services of the product or brand that the company offers.
6. Create short and simple taglines
The fourth tip is to create a tagline with a clear message. In a sense, must be able to explain all aspects of the business, from the right products, benefits, benefits, and business goals. However, make sure the sentences we use do not confuse consumers. Make sentences that are short, concise, and easy for consumers to understand.
Conclusion
That's the discussion this time about taglines. Many things make it very important in business. Starting from the definition to the benefits that the business will get if you have it. If you have a business, of course, don't forget to have a unique tagline to encourage sales as this tagline will be a marketing strategy to attract consumers.
To optimize your marketing strategy, you need to use HashMicro's Marketing Automation Software. Through its feature, you can create and send email campaigns by listing the main tagline of your product. Thus, many consumers know your product and are interested in buying it.