Regarding technology usage, the construction sector has already passed the critical start. Digitalization is the best way to go forward while confronting difficult obstacles, such as labor shortages, projects that gets more complicated with time, and skyrocketing expenses. However, many businesses are still sitting on the sidelines, waiting for their first significant technological leap. Moreover, you must immediately avoid further downfall behind your rivals. You should obtain construction management software with advanced features to improve your construction business.
HashMicro's Construction Management Software helps subcontractors boost production and control the project site and organization with Hash Construction Software. It keeps crucial information and duties centralized so that each project may proceed on schedule and within budget. They facilitate collaboration and communication between team members and stakeholders along the route.  Nowadays, construction technologies and software are trending. Point-solution platforms help contractors be more productive in construction. The whole industry will adopt construction technology in the following years.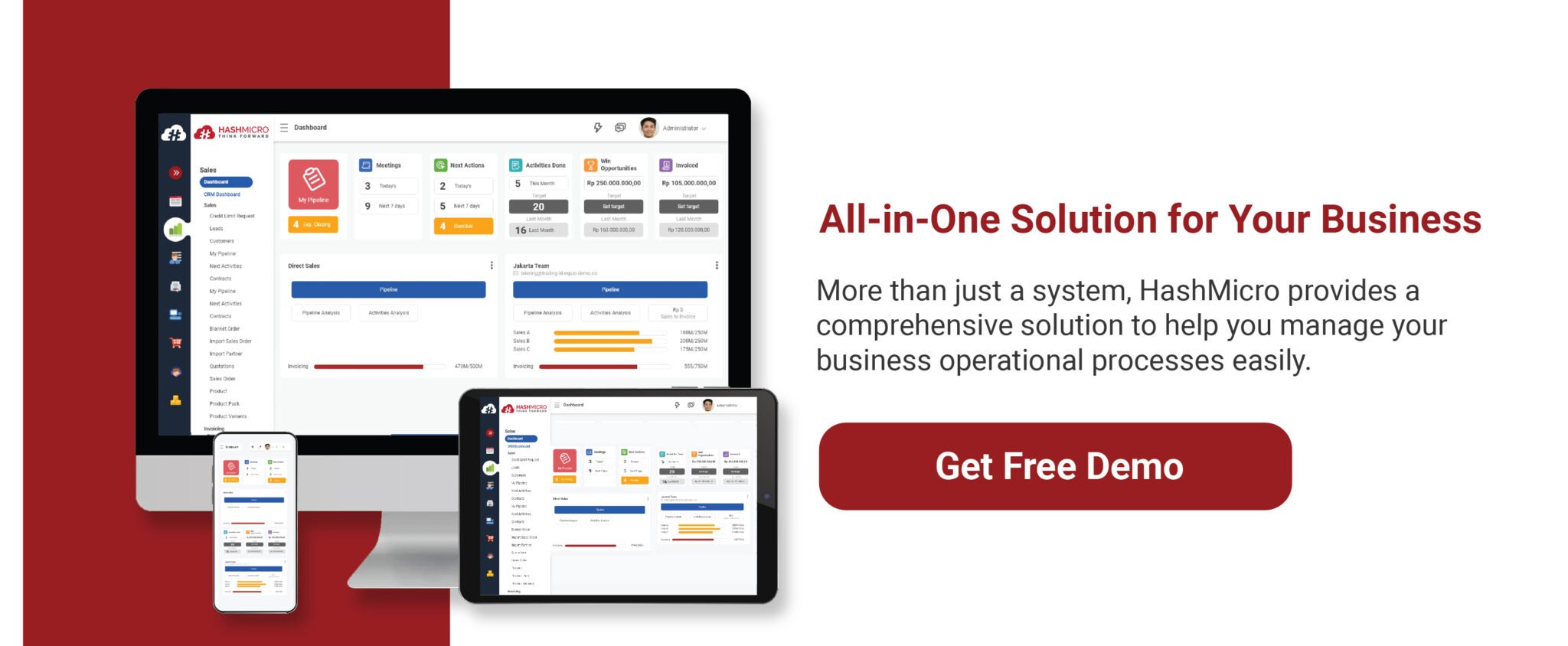 Table of Contents
If you are considering purchasing construction management software, you should search for a tool that offers the following crucial features:
Time Management
One of the most crucial elements in effectively invoicing clients is time management. You should ensure that the timecard data schedule is reliably gathered, processed for payroll, and connected to various projects while searching for construction software. A time management feature should manage several pay rates and activity kinds to ensure that different activities are billed to the customer differently.
Procurement Management
Many contractors use spreadsheets, paper, and pens to handle purchase orders. It is a necessary procedure, but it is also time-consuming and costly. You can automate this monotonous procedure by designing unique digital forms that let you upload receipts, pictures, and parts/material lists. As the task develops, information may be updated and synchronized with accounting.
Also read: 7 Steps to Manage Construction Company Finances Using Construction Software
Reporting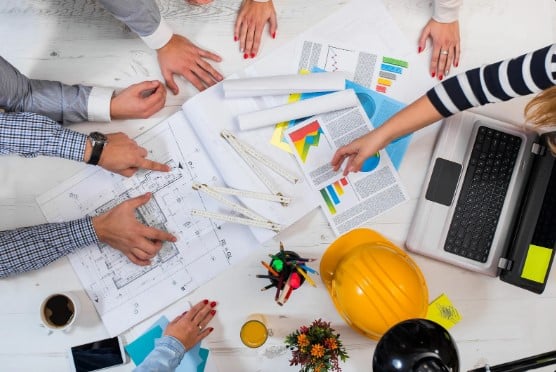 Reporting is an efficient technique to advance your technological approach. Reporting enables you to create and distribute daily reports on the tasks and statuses that must be completed for each stage of work. Making more innovative judgments to keep projects on schedule and under budget requires having the correct information at the appropriate time.
Document Management
Anyone with construction sector knowledge will confirm a ton of paperwork involved in managing documents, including worker certificates and their expiration date, documentation proving OSHA compliance, any papers necessary for union contracts, the findings of environmental impact assessments, and many more. Furthermore, there are also standard business papers, such as quotes, contracts, modification orders, progress reports,  milestones, and more construction-related documents. One of the construction management software features, such as document management, digitally stores and organizes worker certificates, bids, contracts, change orders, landmarks, etc. You will have the necessary visibility and responses for any crucial documents related to any task.
Financial Management
Contractors often have cash flow problems since all their assets are invested in materials and equipment, leaving them with little room to maneuver if customers fail to pay their invoices on time or if projects are more expensive than anticipated.
Data from estimates and bids may be analyzed, and the financial management software can send signs for any worrying tendencies using construction software and forecasting tools. The estimation analysis includes repeating and underestimating time lost to weather delays. To ensure that everyone gets the most recent information on the company's financial situation, it may also automate cash flow and other data and send them out to organizational leaders.
Project Control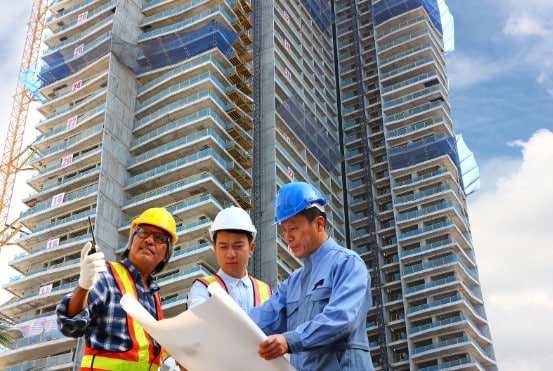 Project control allows you to assign specific projects to every monitored data. Your software should be able to tell you which projects will provide larger margins and which you should avoid altogether. This attribute of construction management software features gathers information for a project and determines your budget. You may keep tabs on the prices as they compare to the budget. Contractors acknowledge the profitability and status of their construction projects. In addition, contractors might alter items as needed to increase their margins throughout the project or work.
Data Analyst
You can plan your workflow, maintain track of client interactions, and manage projects using the majority of construction management software. Find building software. However, that has a document management capability that will make it simple to examine data to optimize your procedures if you want to get the most value for your money.
Some technologies provide reporting capabilities that help you understand your productivity and inventory control. Process monitoring on a cost and schedule basis may allow you to monitor resources and calculate earned value. You may get strategic information while boosting productivity, optimizing performance, and scheduling. You can recognize a labor shortage sooner and take action immediately if it exists, such as a critical issue for most construction projects.
Fieldwork Management
A project manager in the construction sector may need help to supervise fieldwork at each location when job sites begin to multiply. They assist the contractor foreman in creating and distributing daily project plans, staying in touch with the crew, assigning tasks, and streamlining scheduling. Recording workday outcomes after each shift, look for construction management software that offers field management and execution features. Some systems may even assist your company in maintaining compliance by organizing inspection paperwork and expediting the procedure for equipment, safety, and quality inspections.
Safety Technology
Construction sites are dangerous places by nature. The first focus is safety at all times. However, safety managers need the proper resources and guidelines regularly to check on employees. Over $11.5 billion is spent annually in the US on injuries. Thanks to innovative safety technologies, your work site standards may be raised, and technology can handle issues rapidly. With it, you can monitor toolbox lectures and other safety material, monitor worker compliance and training needs, and quickly record any incident reports or behavioural information.
Resource Arrangement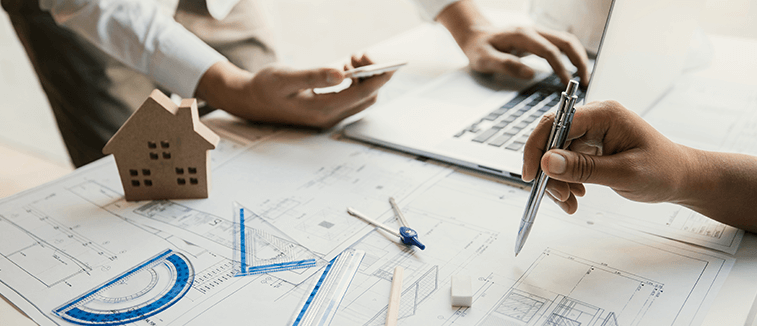 You are continuously responsible for making choices about labor. With the right construction management software feature, you can have a central digital location for your "big job board," making it much simpler to track the immediate and long-term labor needs of various jobs. Resource arrangement enables you to identify gaps, cut down on waste, prevent overbooking, and correct scheduling errors.
Also read: Tips on Maximizing Construction Project Management Using Construction Software
Asset Management
Scheduling and asset management are complementary processes because equipment tracking may become problematic when managing many employees in various locations. You can avoid losing priceless assets or stopping operations if the appropriate equipment is available when required. You may use construction management software that features allocation and physical resources management. Know the condition of the machinery, vehicles, tools, and equipment. Track requests and use while saving money. For any construction firm going toward modular construction and prefabricated components, the capacity to monitor your assets and move them to the appropriate project at the proper time should be a critical element.
Customer Relation Management
If you ask yourself customer-related questions, such as "Did the potential customer sign your proposal?" you should consider implementing customer relation management (CRM). Using a CRM, you can keep track of your projects and prospects in one place as they go through the sales process. Furthermore, you won't have to attempt to put together handwritten notes, phone conversations, and emails. A digital sales dashboard linked to your estimating and project processes may be used as a substitute.
Conclusion
The construction industry has passed its starting point, yet many businesses still await the initial technological advancement. However, construction management software features automated innovation that your company require. If your company has good construction management software, your business will be one step ahead in technology. HashMicro can help your construction industry's improvement with Hash Construction Software. Our software enhances the construction process's effectiveness on various sites, including project management, labor, materials, and budgets in a single comprehensive construction software. Try the free demo and check out the pricing scheme calculation right now!