Whether major colleges, public charter schools, or tiny private institutions, all educational institutions nowadays require a mechanism to handle online payments from students or parents paying their tuition. Utilize a single, agile software solution to manage your end-to-end business processes, integrating accounting, finance, fundraising, constituent relationship management (CRM), Enterprise Resource Planning (ERP), inventory management, eCommerce, and more. This article explains Tuition Management Software, how it works, its benefits, what to consider when choosing tuition management software, and how the HashMicro School System may be of use.
With the support of HashMicro's Education Management Solutions, educational institutions such as colleges and universities may better fulfill shifting demands, save expenses, and increase efficiency. Download HashMicro's pricing plan to learn more about how tuition management software can make managing your tuition less difficult and more effective.
Table of Contents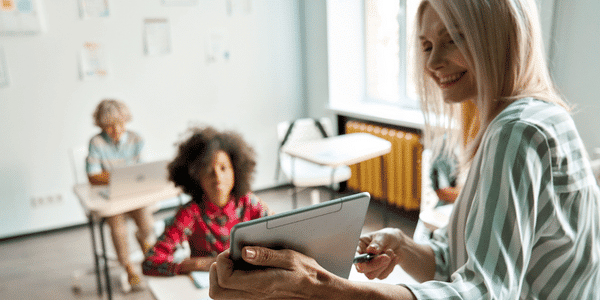 Explanation of Tuition Management System
Any school's revenue comes mostly from tuition. Finding user-friendly and dependable tuition management software is crucial as your organization expands. With its state-of-the-art tuition program administration system, School Management System makes it easy to collect payments, handle follow-ups, and provide essential accounts payable and receivable data. The smooth integration of student billing and login information into the system is made possible by tuition management software, which also helps to eliminate annoying duplicate data input mistakes.
Let's face it nobody loves paying their bills. As a result, your school's tuition management system must be user-friendly and accessible. However, offering the ease of online account access, electronic invoicing, and a selection of payment methods shouldn't add to the workload in your office.
With the HashMicro School Management solution for managing tuition, you can:
Utilize automated procedures and a committed customer service staff to increase productivity.

Gain the payers' trust with a secure solution.

Offer a remarkable experience with straightforward, mobile-friendly payments.
Also read: The Importance of ERP Program Education Software for Educational Institution
The Benefits of Using a Tuition Management System
Now that we have discussed how they operate, you could be beginning to grasp some of the many advantages tuition management systems can provide your organization. Here are some benefits that using tuition management software might provide your business:
Reduce or perhaps do away with the enormous paperwork you may be familiar with by employing a tuition management system. Since they won't be caught up with a tonne of paperwork, the program may also assist your administration in cultivating better contact with paying individuals.

Tuition management software provides electronic payment choices and may help you develop your company. You may discuss opportunities to build your school now that families have tuition options.

Spend less money: You won't need someone whose only responsibility is to receive tuition payments and deal with the relevant paperwork since these systems assist in automating

payment collections

. You may encourage your staff to put more effort into interacting with students and their families and expanding your business.
How Does Tuition Management System Work?
The administration of your organization may handle financial data from one central location with the help of online tuition management software. Good software benefits both payors and your firm, not only the former. Here is how the management of your company and the students or parents who are paying tuition use this software:
How tuition management systems work for an administration
When students pay their tuition via the administration software, they will get the money within a day. The tuition management system makes it simple to keep track of payments and unpaid bills. To make it simple to obtain important financial data, you may also generate customizable financial reports inside the dashboard.
Accepting credit card payments is no longer satisfying due to innovation and the possible hard of tuition payments. Complete tuition systems may reduce management processes and increase your industry's capacity.
How tuition management systems work for the payor
Before paying tuition, a parent or student must create an account. The administration's side produces payment plans according to the information they provide. The payer may then decide on the best payment schedule for them. This strategy can incorporate reminders, automatic payments, and other features.
Consumers clear their bills, acquire a receipt, and learn about their accounts without contacting your administrative staff. Tuition payments are made simpler for the payer and the administration by tuition management software. Some software also has functions for payroll, in addition to data collection for tuition payments.
Also read: Successful Enrollment Management in Today's Educational Environment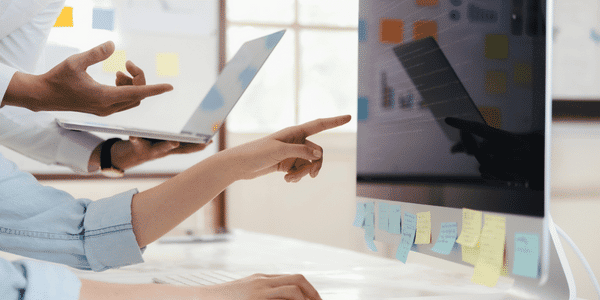 Choosing The Right Software
Now that you know how these systems might assist your school, you may wonder how to choose one. Here are some characteristics of good tuition management software:
Payment methods People want a choice of payment methods. Thus, it would be best if you had flexible software. Credit cards, debit cards, and direct debit are options.

Solid financial standing, people need various payment alternatives and assurance that their financial information is safe. An effective tuition management system should encrypt payment information to keep hackers out.

Interface simplicity Some consumers may not be tech-savvy when picking tuition management software. They won't be proficient at using the program, for sure. As a result, the program has to be simple to use, easy to understand, and seamless.

Your staff should be able to readily use and understand your software, as should your customers. Low-quality tuition management systems are problematic because you will likely spend more time on training. A clear onboarding procedure and exercise may help your staff adopt a new approach. While there will always be challenges while learning new software, there should be few.
Conclusions
A tuition management system's purpose is to simplify the everyday operation of tuition courses. A correct data process, automation, and error-free fee collection help tuition class owners, staff, instructors, students, and parents free up teachers to teach.
Coaching programs, institutions, and tuition courses must begin using an online platform for tuition administration to survive in this cutthroat climate. The school management system is crucial because, thanks to its extensive capabilities, it simplifies school administration. Get a free demo of the top School ERP System from HashMicro to see how it functions if you are still seeking a system that may match your institution's operations properly.