Effective Supply Chain Management is crucial for corporate success. Businesses can't control input costs or guarantee the rapid delivery of products and services without it. Businesses must optimise their supply chain management in addition to having reliable supply networks if they want to lower overall costs and increase shareholder value. Supply chain optimization makes the greatest use of technology and resources like blockchain, AI, and IoT to improve efficiency and performance in a supply network. A company's supply chain is a crucial component of its core operations and is necessary for a satisfying client experience. 
With the aid of an effective and responsive business model that is profitable for the firm and supports supply chain sustainability, customers may get what they want, when and where they want it. A solution offered by HashMicro is called Supply Chain Management Software. It gives you total visibility and cutting-edge analytics so you can stay up with quickly changing markets. You can predict, plan, procure, and deliver the ideal items at the ideal moment. Supply chain management software has several benefits and functions.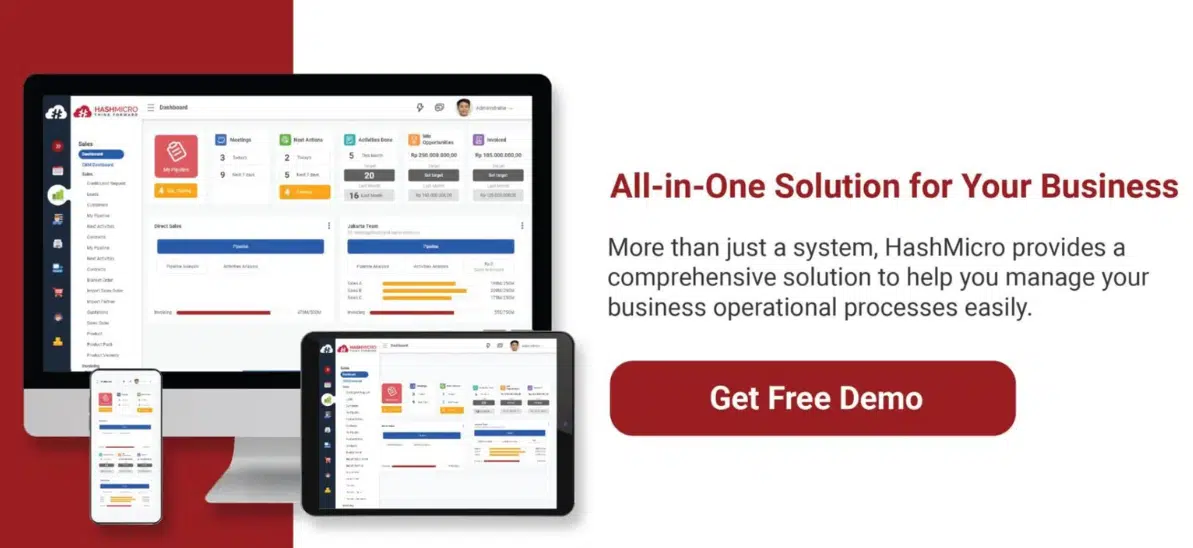 Table of Content
What is Supply Chain Optimization Software?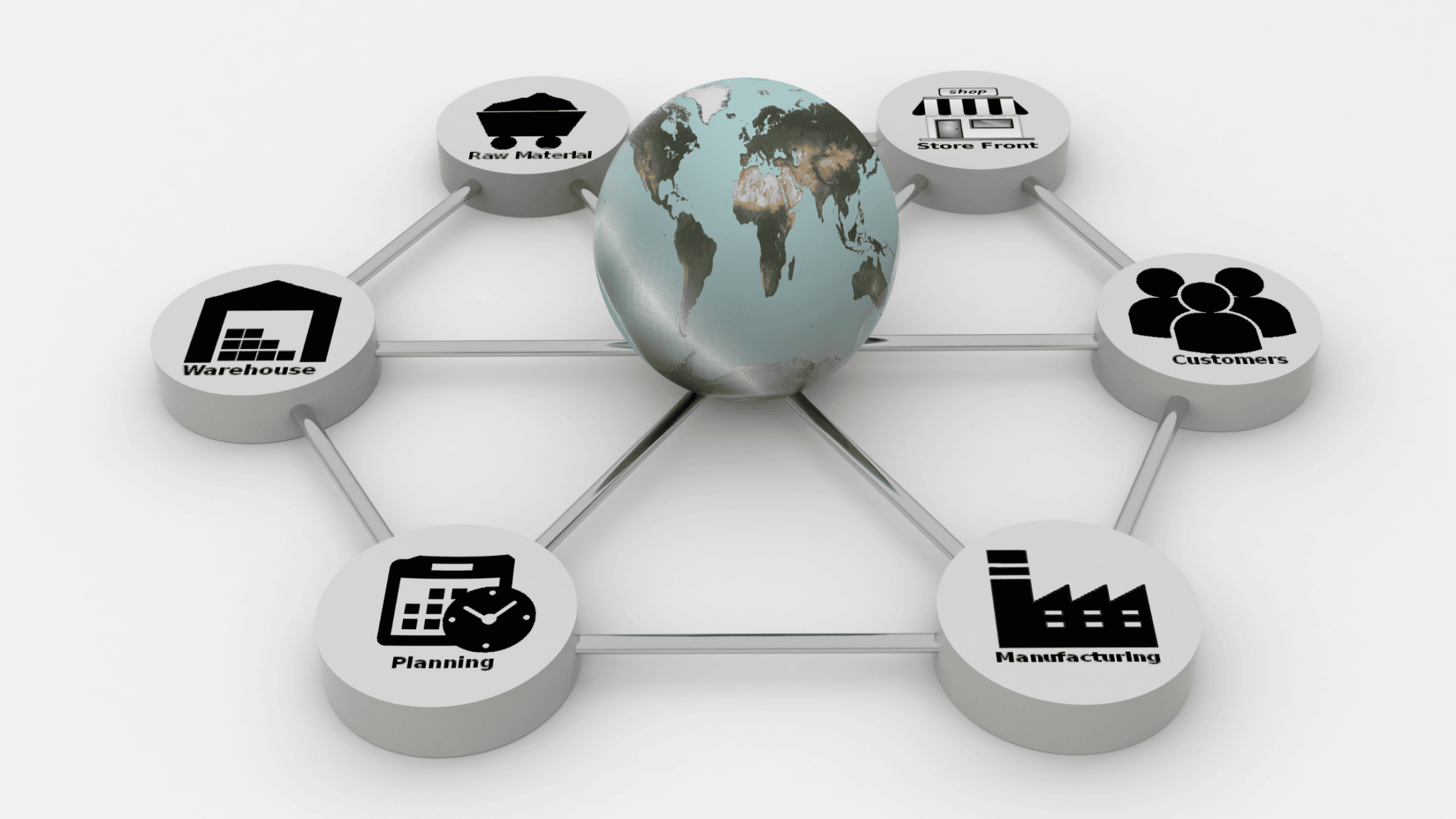 Supply chain optimization software handles essential industrial supply chain operations, manages supplier relationships, and controls other corporate activities. It helps with the processing of all purchase orders, supplier agreements, and client enquiries. Additionally, it helps in keeping inventory levels in check and balancing operations for demand, sales, distribution, and warehousing.
Supply chain optimization software helps anticipate demand changes and fosters beneficial corporate connections with supply chain partners, easing everyday operational responsibilities. Most often, it is also successfully integrated with the business's accounting procedures to take into account purchase orders, accounts receivables, overdue payments, etc., assisting in addressing the financial impacts on the supply chain network.
Why Does Your Business Need Supply Chain Optimization Software?
A supply chain optimization tool may help firms connect every link in the manufacturing or distribution value chain, from procuring raw materials and conducting research and development to buying products and delivering them. Instead of focusing on specific, individual suppliers, businesses can use a technology like this to get a holistic perspective of the whole system, empower it, and find innovative ways to improve delivery time while lowering supply chain costs and risks. It may also help in locating, foreseeing, and eliminating operational bottlenecks in the supply value chain that could block vital processes and lower production and efficiency.
HashMicro Supply Chain Management is ideal for your company because of this. You may get these advantages from it;
Increases productivity, which makes it easier for you to fulfil client orders.

With multi-warehouse functionality, you can monitor your warehouses across various sites while greatly reducing human error.

Every stage of the process, from ordering to delivery, must be in order for on-time delivery.

To stay up with the constantly changing market environment, you may make sales estimates automatically by using sales forecasting.
6 Main Features of Supply Chain Optimization Software
Every business surely needs an effective supply chain management system in place for a lot of reasons. Supply chain optimization software is also essential for maintaining good relations with your business suppliers. Now, here is 6 features of supply chain optimization software your business might need:
Inventory Management
Inventory is what a company sells to make money. The supply chain, a part of the production process, includes coordinating and monitoring purchases from suppliers and customers, storing stock, controlling goods availability, and filling orders.
Procurement Management
But first, it's important to comprehend how procurement differs from supply chain management as a whole. Given that both of these fields are concerned with the process of purchasing supplies, raw materials, and other commodities and services for business, there is a great deal of complementarity between them. However, despite their apparent similarities, they cannot be used interchangeably. Instead, there is a clear connection between the two, which is as follows: via procurement, your company may discover products and services at the greatest prices and levels of quality. By using supply chain management, you can make sure that the items are getting to your business.
Procurement involves quality standards, funding sources, vendor negotiations, purchase orders, inventory management, and administration, but its duty is complete when your organisation has the necessary supplies. The commodities acquired via procurement will be included in your company's supply chain at this point, which is when supply chain management enters the picture.
Order Management
Using an order management system, it is possible to manage the life of an order digitally (OMS). Tracking includes order intake, inventory management, fulfilment, and after-sales assistance. Both the company and the customer have visibility thanks to an OMS. Customers may monitor the status of orders and organisations can get almost real-time inventory information.
Order management has an effect on almost all of the systems and processes along the supply chain. Order management is no longer a component of most businesses' internal structures. Assembling and packing services, distribution facilities, and suppliers of parts and components are just a few of the many partners they engage, making it simple to lose track of and control over an order. As a consequence, completing and delivering the order accurately requires pricey manual operations. By automating manual procedures and decreasing mistakes, an OMS may assist manage expenses and produce income.
Shipment Tracking
No longer do you need track-and-trace or passive loggers to check on a package's progress. Today's technology allows real-time supply chain monitoring, so logistics managers always know where their assets are. Pallet-level trackers monitor trucks, trailers, ships, and containers for location, temperature, humidity, light exposure, and shock events. Some businesses could decide to monitor the package separately from, or in addition to, the vehicle it is bound to.
To give real-time position updates, GPS IoT devices may be fastened to intermodal shipping containers, specific pallets, or other components of the cargo. This may be especially helpful if cargo is being moved from one intermodal transport mode to another or being stored after being removed from their vehicles. Similar to vehicle tracking, shipment tracking devices collaborate with location software to provide precise information on the precise position of the cargo at all times.
Return Management
Quality control is vital for returns because it allows you to change suppliers, manufacturing procedures, or raw materials. Due to extra labour and storage space, inventory items affect the supply chain. In addition to taking up space, products may lose some of their value and marketability.
These difficulties need an efficient returns handling system. This method may include measures to swiftly recoup product return costs via resale or secondary markets. The use of reverse logistics will also guarantee adherence to waste management laws. These regulations apply to the disposal or recycling of trash. Following these rules will help reduce excessive waste management expenditures.
Also read: Top 7 Asset Management Software Features
Planning & Forecasting
Good supply chain management software should help you analyse your company using customizable analytics and predictions.
Understand the health and performance of your business

Identify bottlenecks

Capitalize on your current strengths

Anticipate customer demand and plan future production

Spot inefficiencies in your system

Predict events which are likely to occur
Some complex software provides data on internal (demand) and external (weather, industry, regulatory) trends to balance supply and demand.
With AI and machine learning, the software learns to identify risks and volatility on its own and notifies stakeholders accordingly. This enables stakeholders to plan procurement and production processes efficiently, without having to buy unnecessary raw materials or store excess finished goods on warehouse shelves, hence reducing costs.
Conclusion
The main objective of supply chain optimization software is to handle purchase orders, supplier agreements, and customer demands. Additionally, it helps in keeping inventory levels in check and balancing operations for demand, sales, distribution, and warehousing. The majority of the time, taking into account purchase orders, accounts receivables, pending payments, etc., is also efficiently integrated with the company's accounting processes, helping to handle the financial repercussions on the supply chain network as well.
The secret to effective supply chain management is HashMicro Supply Chain Management. As you have previously read above, it has its major advantages, features, and intriguing integration methods. In addition to cutting-edge development and a competent crew, it's customizable and changeable depending on your company's structure. You can see for yourself why HashMicro Supply Chain Management is ideal for your company by trying the free demo.