In general, the strategy of optimizing supply chain management (SCM) that the company designs must be able to facilitate the work of everyone involved in it. That includes suppliers, manufacturers, distributors, and customers. The aim of this strategy is, of course, to keep as low as possible the production and distribution costs but still meet demand and the system runs smoothly.
There are several challenges that you have to face. Some are mass production customization, pressure to monitor, fast-changing technology, and many more. Therefore, you can use SCM software to solve supply chain problems. This software can update automatically and follow current market trends.
Therefore, to maintain the company's sustainability, there are five steps that you can apply in developing a supply chain strategy. The following strategy optimize supply chain management: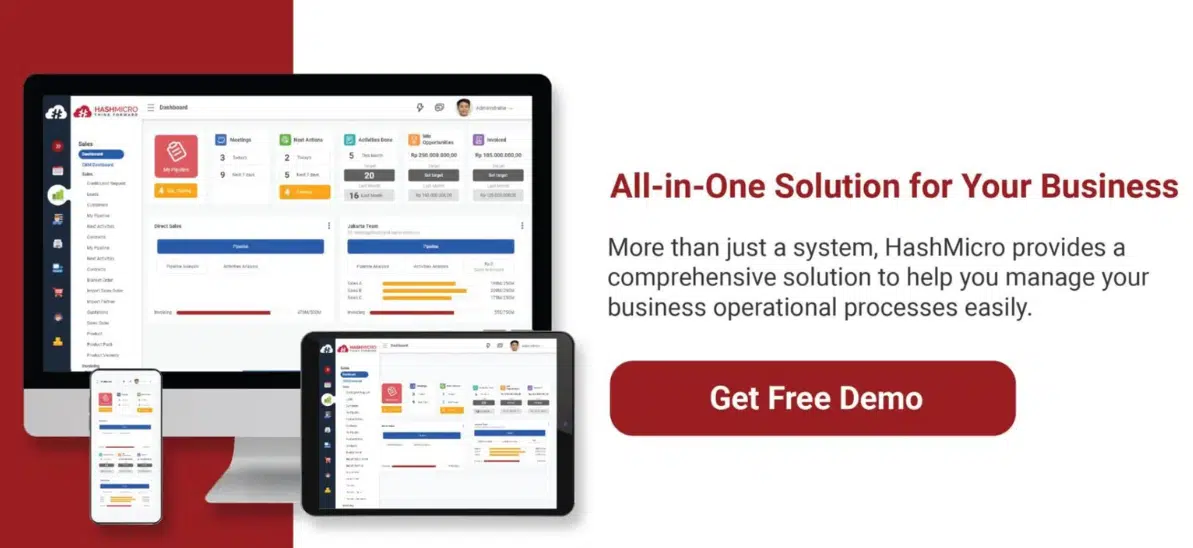 Table of Content
What is data sustainability?
Every day, millions of data are generated and stored all over the world. These data record human activities and the natural happenings that occur on this planet. Big data is the accumulation, processing, use, and study of these data on a massive scale. Big data serves as a valuable information source and plays a great role in sustainable development. Data sustainability is the transformation from big data to sustainable data.
Every data on your phone or computer carries an environmental cost with it. Data burdens are like waste in a landfill in an increasingly digital world. According to a Shift Project Think Tank report, around 3.7% of greenhouse gas emission was done by digital technologies – similar to the airline industry. The data collected every day will impact the activities of this planet, which is why it is important to stay aware until the pandemic hits.
Data gathering is emerging, along with the ability to analyze and understand it. Better connectivity and enhanced computational strength are encouraging the data revolution. You can achieve immense possibilities by properly utilizing the information, and data sustainability are one of them.
Why is it so important?
Climate change is at its peak, affecting countries and disrupting their economies. It is still possible to control the increase in global temperature and reduce waste. Data Sustainability can generate lucrative insights which can foster sustainable business growth.
It helps businesses to understand the impact of their operations. Businesses can try to generate end-to-end operation impact throughout the chain of value.
It is also useful for assessing operational risks. We also achieve sustainability by understanding the demand that accompanies population growth.
It provides the ability to help businesses optimize their resources. Due to the optimization of resources, small efficiency improvements can lead to big savings.
In the current times, Sustainable Data is helping to bring a change, and sustainably boost profitability. This is the real goal that every corporation should aim for.
How can data sustainability help in supply chain risk management?
Wrought by COVID-19, multiple supply chain risks and disruptions have been acknowledged by everyone even causing people to have to work from home. The pandemic has shown us that stressed supply chains have an impact on human and economic collapse. This could happen because of multiple reasons other than pandemics like weather events, access to raw materials, changing geopolitical status, and environmental hazards. You must adopt data sustainability to build a resilient supply chain.
Data sustainability is critical for effective supply chain resiliency and transformation.
Source
Generally, the raw material is eventually transformed into waste in a supply chain model. The businesses rely on fragile networks that can entirely fail even if a single segment falls. Sustainable data can affect customer experience, delivery, quality, and eventually your profits,
The data represents the ability to make better decisions based on analytics and relevant summary. It is trusted data, uncovering insights and generating lucrative patterns. Data sustainability provides a source of truth and visibility for internal and external systems of the supply chain. It helps an organization understand most future scenarios and their impact on their business. You can solve problems and collaborate with your logistic partners to gain maximum business value, reduce effort and time, and mitigate disruptions.
What can data sustainability offer to your chain of supply?
It can help businesses make quicker, smarter, and more efficient choices. The benefits include –
Improved margins and reduced cost – Access to sustainable data can provide an integrated approach and real-time visibility to enhance actionable insights and operational efficiency.
A better understanding of risks – It identifies the known risks and predicts future uncertainties by spotting trends and patterns through the supply chain.
Better accuracy – It helps predict future demands so that a business can decide which product should be minimized or they will deliver fewer profits.
Future preparation – Advanced data management provides important alerts right on time so the organizations can make optimal choices. It also helps build patterns and correlations among different sources to give notifications that reduce risks at less sustainability impact and little cost.
How can data sustainability improve damage control?
Proper data sustainability can help businesses in avoiding damage. Access to data can provide visibility and predict future damages. Obviously, the knowledge of future demand can help you manage your supply chain as per your customers' needs, thereby reducing any damage caused by overproduction or oversupply. You can plan your supply chain according to future uncertainties.
The data is important for predicting and understanding significant supply chain patterns. These patterns help the businesses make smart and more efficient decisions that reduce their damages and help in gaining handsome profit. Therefore, using sustainable data for business is highly important. If you want your business to grow, you must integrate a sustainable approach to your supply chain to manage better and minimize its risks. If you feel that this blog has relevant information that can help you, you can create a QR code for this one for future reference. You can also use a dynamic QR code to create a set of significant content for future use. 
Conclusion
The global sustainability data is very complicated, and sustainability is the need of the current times. It is increasingly important mainly because of the ever-changing demand and supply chains. More scrutiny, higher damage risks, competitors, and efficient management are some factors that make sustainable data more important for your business. To gain an advantage, you must exploit the positive aspects of data sustainability in your supply chain.
Without cautious supply chain management and damage regulation, businesses are exposed to substantial reputational and operative risks, leading to very severe damages. Thus, organizations with effective sustainability data that covers internal and external supply chains and effective risk management systems will be more competitive in the future. HashMicro has various software needed by your company to handle SCM and other software that helps to hold SCM, such as CRM software, inventory management, sales application, and else. Get free demo now!