In today's fast-paced business world, efficiency is everything. One of the most critical areas for any business to optimize is the point of sale (POS) system. Businesses no longer rely solely on cash register to keep track of sales and inventory.
Instead, they are gradually turning to POS systems to streamline operations, increase accuracy, and improve the overall customer experience. This article explores how a POS system can be an effective alternative to traditional cash registers and the benefits it offers to modern businesses.
What is Cash Register?
A cash register is an electronic or mechanical device used to record and process sales transactions. It is a common tool used in retail businesses, restaurants, and other businesses that handle cash transactions. Cash registers typically have a drawer for storing cash, a display for showing the transaction amount, and a keyboard or touch screen for entering sales information.
What is a POS System?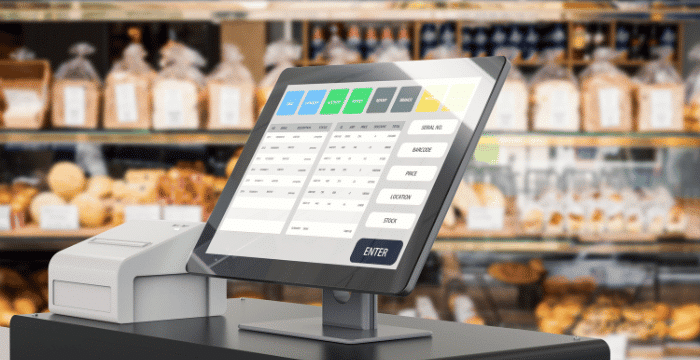 A POS (point of sale) system typically includes a cash register, barcode scanner, and credit card reader. The primary function of a POS system is to process transactions by calculating the total cost of the items purchased and receiving payment, either in cash or through credit card processing. Additionally, a POS system may also be used to manage inventory levels, track sales data, and generate reports on sales, expenses, and profits.
The Difference between Cash Register and POS System
Cash registers and POS systems differ in their capabilities and functions. While cash registers are mainly used to manage sales, POS systems go beyond that and assist businesses in reducing costs. Cash registers can be manual, whereas POS systems automates sales and inventory tasks, as well as provides businesses with real-time data and analytics. Furthermore, POS systems allow managers to manage their staff's performance and productivity.
POS System Benefits
POS system has become an essential tool for businesses operating in the retail and hospitality industries. These software-based solutions offer a range of benefits that can help businesses streamline their operations, increase efficiency, and improve customer service. Here are some of its benefits:
Online & offline transaction
One of the biggest benefits of a POS system is that it allows businesses to process both online and offline transactions. With a web-based POS system, transactions can be processed in real-time, even when the internet connection is down. This means that businesses can continue to operate and process transactions, even during an internet outage.
Web-based system
A web-based POS system is a cloud-based solution allowing businesses to manage their operations from anywhere, at any time. With the system, businesses can easily access their sales data, inventory information, and customer data from any device with an internet connection. This flexibility allows businesses to manage their operations remotely, which can be especially beneficial for businesses with multiple locations.
Multiple branch management
Next, POS system with multiple branch management capabilities can help businesses streamline their operations by allowing them to manage all of their locations from a single dashboard. Additionally, this feature allows businesses to easily track inventory levels, sales data, and customer information across all of their locations, which can help them make more informed decisions about their business.
Automated analytics data
Finally, POS system is able to generate automated analytics data that provides valuable insights into a business's operations. By tracking sales data, inventory levels, and customer information, a POS system aids businesses in identifying trends and making data-driven decisions. This data can be used to optimize inventory levels, improve customer service, as well as increase sales.
Conclusion
While cash register is still commonly used, POS system has become an essential part of modern businesses that offers a wide range of benefits that traditional cash register cannot match. With the ability to track sales and analyze business performance, POS system can streamline businesses' operations and increase productivity. If you are looking for a reliable and efficient POS system, look no further than HashMicro's advanced POS System.

The cloud-based software allows businesses to access it from anywhere, enabling them to stay connected and manage their operations in real-time. With its user-friendly interface and powerful features, it helps you take your business to the next level. Consider it and get up to 50% off Productivity Solutions Grant by utilizing it!