The retail app, commonly known as a software POS system, is a program that can help you manage sales in your retail store. With the help of a retail app, you can automate a lot of activities that you usually do on your own before.
This is the reason why many retail business owners implement a retail app in their businesses. Not only helping them record sales this software can do a lot of things. Such as managing your warehouse inventory, finding out which items are selling well, and recording your customer data.
The problem is that there are a lot of retail app providers in the world. Whether they're free or paid, each has its advantages and disadvantages. At the end of the day, it's you who can't decide which one is the best retail app for you.
Table of Content
To solve this problem, we will help you choose which retail app is the most suitable for your business. Let's start with the first one:
1. HashMicro POS Software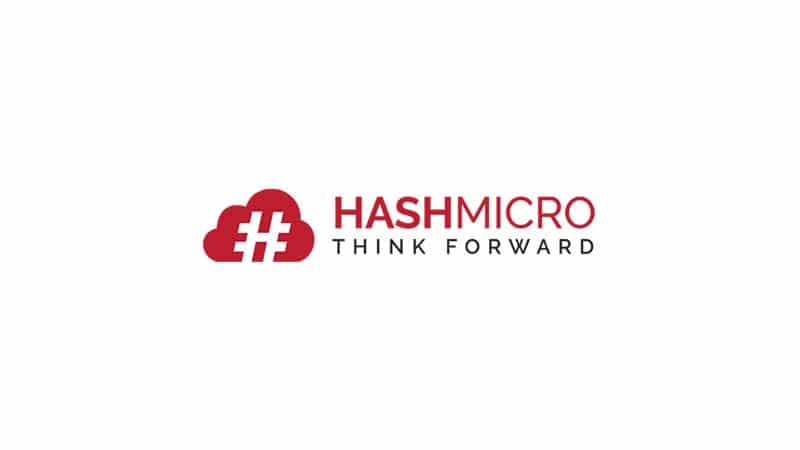 HashMicro is an ERP service provider from Singapore. Trusted by big names like Danone, Trans Corp, Pizza Hut, and Tata, HashMicro is a company that has the best and most complete service compared to others.
One of the main features of the HashMicro retail app is its user-friendly appearance. This makes the HashMicro POS software can be used by anyone, whether they are used to technology, or even not at all.
Another feature that gets good responses is the ability to track your sales in real time. With this feature, business owners can easily increase sales by holding discounts, or other loyalty programs.
2. Moka POS
This POS program is suitable for small and medium businesses thanks to its fairly cheap price. Moka POS applies a subscription system starting from 25 Singapore dollars per month.
Moka POS has a lot of reliable features that make quite a lot of entrepreneurs in Indonesia prefer this software among others. For example, Moka POS is available for Android and iOS user, you can switch between online and offline usage, and are also able to provide real-time reports.
Another advantage of Moka POS their cloud-based nature. This feature allows you to create online menus for restaurants, check transactions online, and check item availability anytime and anywhere.
3. True POS
This retail app from India comes in two versions. The first version can be enjoyed by those of you who have small and medium enterprises because you don't need to spend any money to get it.
However, the free version has several limitations. Some of the limitations are; that the app can only be used on one cash register with no more than 100 transactions per month.
The second version is suitable for those who have a retail business on an enterprise scale. Not only there is no limit on the number of cash registers that can use it, but this version also does not have a limited number of transactions. The paid version has more features than the free one.
4. Vend
This retail app has high popularity among retail business people in the world. Besides being relatively affordable, Vend is flexible because the application can be adjusted to support data entry either with a touch screen or with a mouse and keyboard.
Just like other POS software, Vend is highly capable to manage your inventory, sales, and customers as well. In addition, Vend can also be configured so that you can access popular transactions or items.
Unfortunately, Vend can only be used on iOS devices, such as iPad, iPhones, or iMacs. This makes the implementation of Vend so much more expensive because you are required to have an iOS device first.
5. UniCenta
UniCenta is arguably the most popular open-source retail app in Sout East Asia and the world. Because of its open-source nature, UniCenta is popular among small and medium entrepreneurs.
Some of the most used features by UniCenta users are warehouse management, reporting, customer relationship management, and even employee management that you can't even find on paid apps.
Reviews from UniCenta customers are also good. Quite a lot of those who have used UniCenta say that the app has been a great help for their retail business. Only a few comments that UniCenta needs further improvement.
Conclusion
The retail app does have many benefits for you who run a retail business. Not only making it easier for you to run a business, but POS software also provides the convenience that you can't find from operating the cashier manually.
Now, have you got an idea of which POS software you want to choose? Or are you even more confused because all the retail apps above are all good? Don't worry, we provide a free consultation to help you. Just contact us by clicking the following link.