The restaurant industry is highly competitive, Singapore included. In today's digital age, having a reliable and efficient POS system is essential for success. For restaurant chains in Singapore, choosing the right F&B POS system can make a significant difference in streamlining operations, improving customer experience, and ultimately increasing profits.
POS or Point of Sale is a system that manages business transactions, which cover sales, inventory, and customer data. In the F&B (food and beverage) industry, POS systems are important for managing customer orders, tracking inventory, and processing payments. The F&B POS system also generates real-time reports on sales, inventory, and labor costs to help business owners, in this case, restaurant owners, make informed decisions regarding their operations.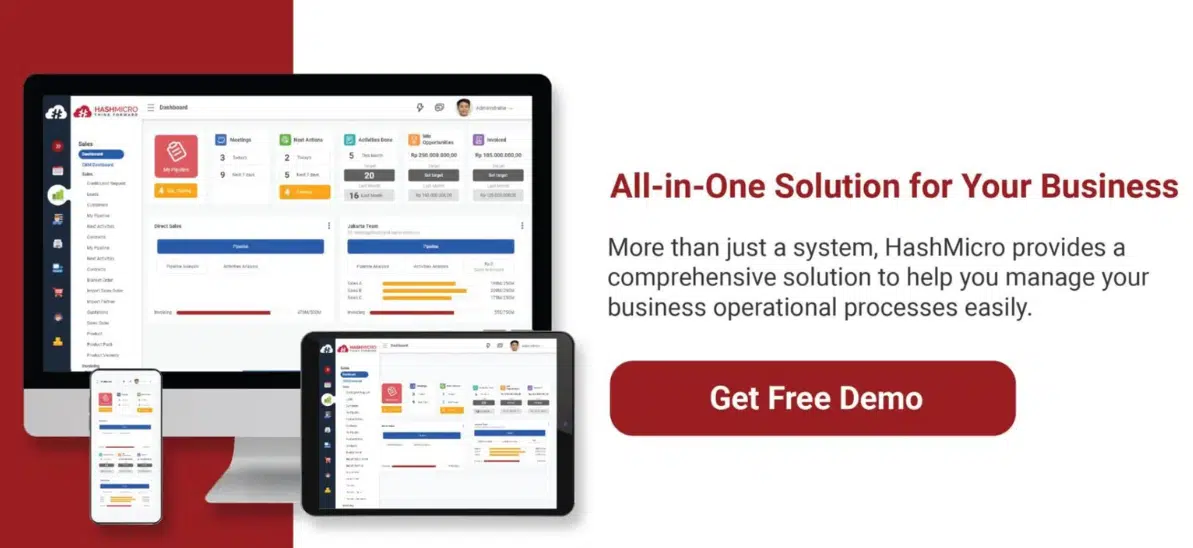 5 F&B POS System Types
In general, there are five types of POS systems in F&B. Each can be used according to what you are comfortable with and compatible with.
Cash registers
Even though a standard cash register is not a full-fledged POS system, it is frequently used as a temporary measure until a restaurant grows and has more resources. If you begin with a traditional cash register, it is advisable to transition towards more technologically advanced versions for enhanced efficiency.
Mobile F&B POS System
Mobile POS systems can manage payments, inventory, and customer data. This type is ideal for businesses or restaurants that don't handle a lot of inventory and require mobility. A portable receipt printer can be used with most systems. Not only that but receipts can also be emailed directly from mobile.
Tablet POS
Some tablet POS services are free with credit card processing. These systems support compatible hardware such as barcode readers, cash drawers, and tablet stands. They are able to handle complex inventory scenarios and employee time tracking. This system is suitable for a wide range of businesses.
Terminal POS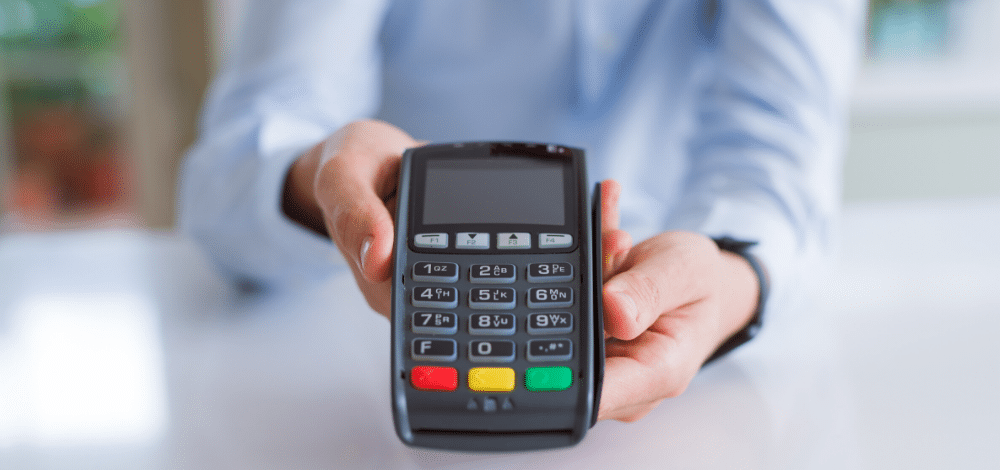 The terminal POS systems are traditional hardware and software-based systems used at businesses or restaurant counters. They are sold as all-in-one solutions that include the necessary equipment like barcode scanners and cash drawers. They also offer all-year support and cloud-based backup. It is also easy to restrict employees' internet access to only run the F&B POS software. Overall, the terminal POS type is ideal for restaurants, retail stores, and more.
Cloud F&B POS System
A cloud-based POS system involves installing software on existing devices. This minimizes the need to purchase new hardware for the system. Online POS systems allow businesses to use their own hardware, such as PCs or tablets. In other words, cloud POS systems can be accessed from anywhere with any device.
F&B Automated Kiosk POS System
Kiosk point-of-sale systems are designed for specific purposes, like self-service movie ticket purchases, parking management, and product look-up in retail stores. They can also be used for patient check-ins and human resources. The availability of affordable options has made automated kiosk POS systems more accessible to small and micro businesses, with portable and Wi-Fi options available for better customer service.
Also Read: 5 Things That Will Happen If You Don't Use POS System in Your Restaurant
Challenges in Restaurants

Like any other industry, restaurants also face challenges. Those challenges involve customers who are unengaged and their changing behaviors, services that reduce profits, inadequate management of inventory, menu pricing, and high operating expenses which cause financial difficulties.
A study has shown that the odds of previously loyal customers returning to a restaurant are low, while diners who visit monthly or more frequently are more likely to return. For restaurants, engaging customers is highly beneficial and profitable.
Previous research suggests that engaged customers visit their preferred restaurants much more often than disengaged customers for casual dining. In addition, engaged customers are slightly more likely to visit their favorite fast-food restaurants than disengaged customers.
Furthermore, due to the COVID-19 pandemic, there has been an increase in online food ordering. This has become more common than ever before. However, the profitability of restaurants is affected by delivery services as they charge high fees, around one-fifth of the order value, to the customers. If you want to keep the costs low, you should manage inventory effectively and price menu items correctly while minimizing waste in the ordering process.
Running a restaurant is both challenging and time-consuming. Moreover, many restaurants are unaware of the reasons why they fail. Which is why, a F&B POS system is crucial for restaurants to address these challenges and ensure a sustainable business in the food and beverage industry.
8 F&B POS System Features
It is important to use the F&B POS system in the restaurant industry. There are many benefits to using the system as it comes with many features. Through the many features, there are 8 main features of the F&B POS system.
Inventory tracking
The first main feature is inventory tracking. This feature is able to keep track of inventory automatically. In addition, it will give notifications when items are running low, which is critical during high-volume times.
Sales reporting
This second main feature helps restaurants focus on revenue generators. Not only that, but the sales reporting feature also helps them cut costs by tracking the performance of individual establishments in different locations.
Customer management
The third main feature personalizes the dining experience. By doing that, this F&B POS system feature will enhance customer experience and improve customer loyalty by storing basic customer data.
Kitchen communication
The fourth main feature of the F&B POS system can track orders and allow easy communication between the front-of-house and kitchen staff. By doing so, the kitchen communication feature ensures order accuracy and timely delivery.
Payments and labor tracking
This fifth main feature tracks sales, taxes, and payments by credit card, cash, or gift card. It can also track labor costs and employee hours. This will make it easier for restaurants to track and monitor them instead of doing it manually.
In-depth reporting
The sixth main feature of in-depth reporting provides detailed reports. Everything from labor, and sales, to activity will be reported in detail. This feature will allow you to analyze reports easily as these reports are used to identify areas for improvement and optimize operational efficiency.
Security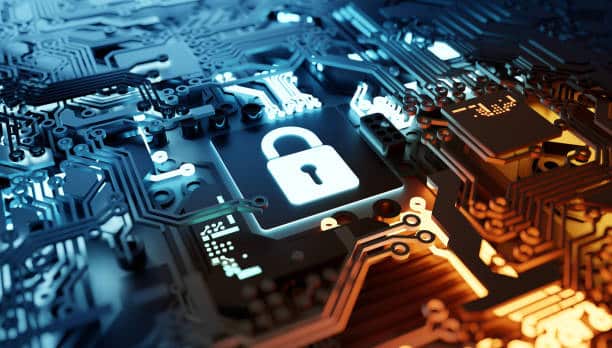 The seventh main feature helps manage security and hold employees accountable for the integrity of the till. The security feature allows easy monitoring of every transaction to prevent fraud and theft.
Combo builders
The last main feature is combo builders. This feature allows restaurant chain owners to create combinations of menu items, which makes ordering easier for servers and more efficient for kitchen operations.
Best F&B POS System From HashMicro
With so many available options, it can be challenging to choose which F&B POS system is the best one to fit your restaurant chain's needs. One of the best F&B POS systems for restaurant chains in Singapore is HashMicro's POS Software. You can request customization to meet your restaurant chain needs. With this software, you will be able to process payments, handle promotions and inventory, and create detailed reports automatically in a single platform.
HashMicro POS Software provides a variety of features. First, there is seamless processing of multiple payment methods, real-time inventory tracking with auto-reordering, and customer and promotion management. There are also easy billing and reconciliation and money return, refund, and credit management. The last feature is comprehensive reporting capabilities to generate various reports.
POS software from HashMicro provides various advantages to businesses, including restaurant chains. It allows offline and online transactions, operates on any hardware with an internet connection, enables real-time management of sales and orders from all branches, and generates comprehensive analytical reports. HashMicro's Point of Sale Software is a valuable tool for enhancing your restaurant's performance and streamlining operations.
Also Read: How to Choose Restaurant ERP Software for Chain Management
Conclusion
In this competitive restaurant industry, restaurant chains need to catch up with their competitors. One of the ways to do that is by using an F&B POS system. It has a critical role in the success of F&B businesses, enabling them to efficiently manage their transactions, inventory, and customer data.
After understanding the definitions, types, and features, along with the importance of an F&B POS system, you will be able to utilize it to maximize your restaurant chain's efficiency and customer service. As HashMicro provides its POS software, you can check out its website for more details or contact here or you can sign up for the free demo now!