A Point of Sale (POS) system is a digital setup that manages business transactions with clients. It consists of hardware and software components that operate together to manage sales, and inventories, and generate data on business performance. Usually, retail or manufacturing companies in Singapore use POS systems to track and support their business activity. These days, the POS system in Singapore is experiencing rapid development.
This system is an essential aspect of business because it not only records transactions but it has many uses that can be useful. The POS system in Singapore also has advanced and simple features to help a company record sales accurately.
For those reasons, applying a POS system to your business is essential, considering that currently, many companies offer POS systems that you can order with a simple process, one of which is the POS system by HashMicro. To learn more about the POS system, read the information provided below.
Table Of Contents
What Is a POS System in Singapore?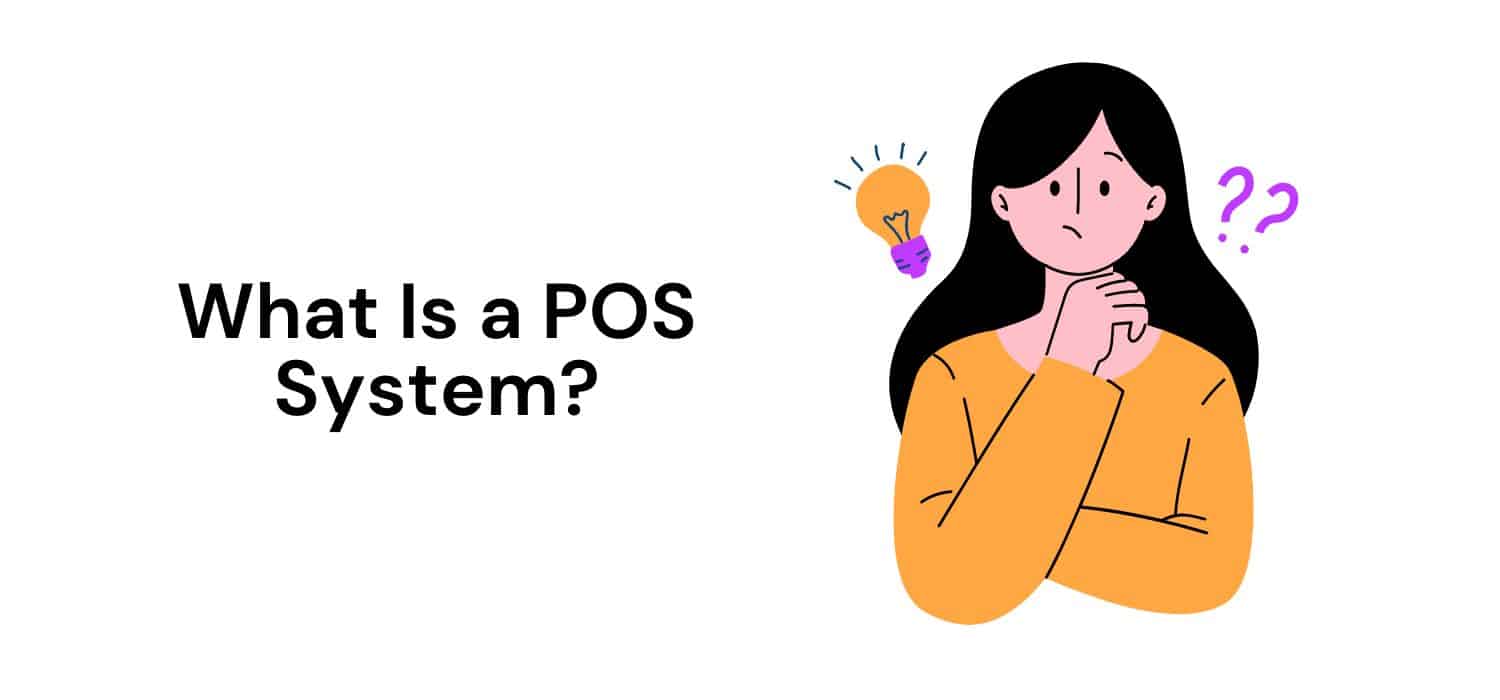 A POS system is a payment system used by a company to track the business transaction history with an automated system. This system combines software and hardware systems that record sales, control and manage inventory availability, and print invoices. A POS system has far better efficiency and features than a manual cash machine, as evidenced by the many companies that use the POS system in Singapore.
A POS system's hardware consists of a computer or tablet, a cash drawer, a barcode scanner, and a credit card reader. Several data that a POS system collects will be automatically updated in its report, making it more accessible for a company to track its transaction history.
What Are POS System in Singapore Features?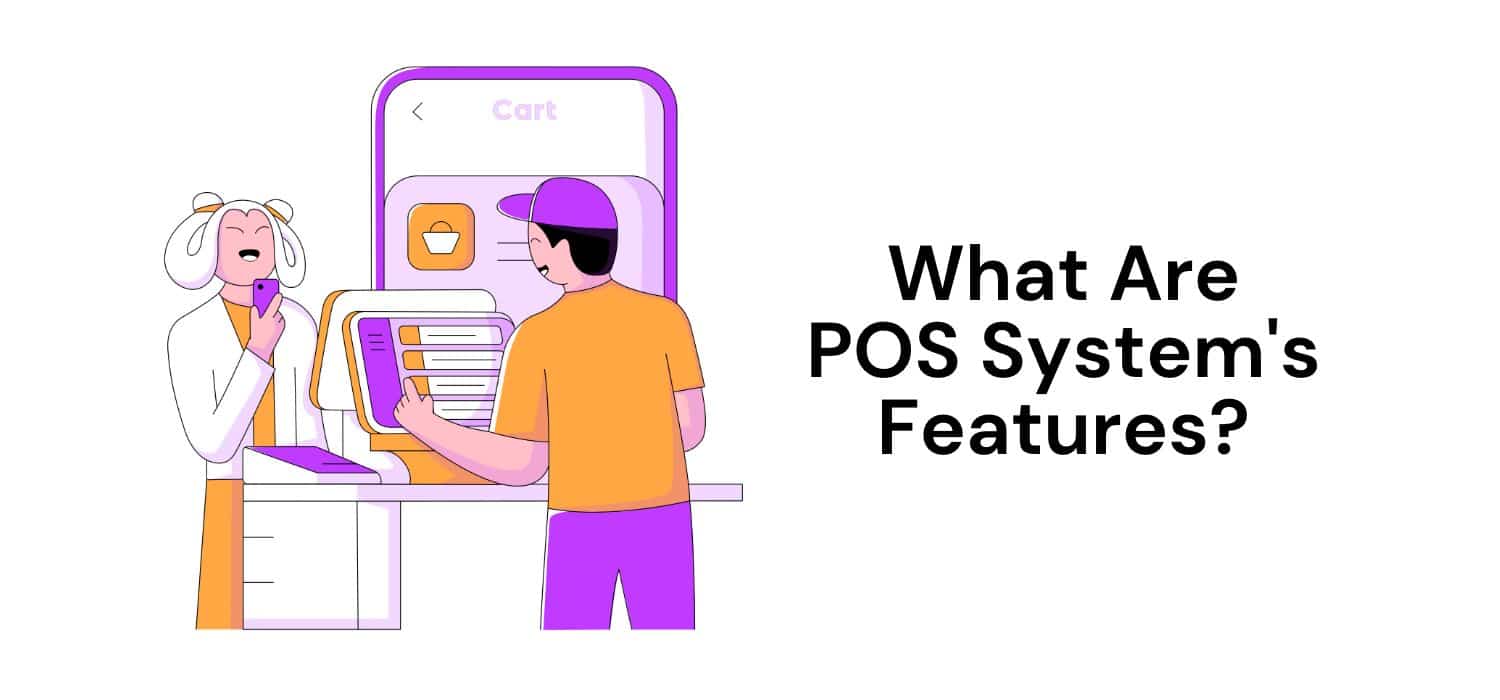 Not only easy to manage but a POS system also has several features and benefits that you can access anytime. Those features make a POS system easier for companies wishing to have an actual and accurate transaction report. In Singapore, many companies use POS system to strengthen their efficiency because of the advanced features. Then, below are several features of a POS system that you should consider for your business.
Search engine for product variants
The large variety of products with different prices often makes it difficult for cashiers to distinguish product variants and prices. However, the POS system presents features that help companies create a list of variants and prices for transactions. You can also explore the list through a search engine feature that makes work easier because there is no need to look for product variants and prices manually.
Stock availability update
To manage inventories or product stocks, a POS system automatically offers a solution to update stock availability through a transaction process. Additionally, this feature allows the company to easily monitor the remaining items and the number of items sold. In addition, this feature can also reduce human error because all incoming and outgoing products are recorded accurately and automatically in the system.
Prices and promotions flexibility
POS system allows users to freely manage, edit and add prices or discounts as they wish. This feature will be helpful if the company wants to hold promotions, discounts, or even price increases. With the effectiveness of the POS system, companies do not need to calculate or apply promotions manually but can set them automatically in the system when processing transactions.
Employee and customer history
When making transactions using the POS system, customer and employee data will be recorded automatically, including the time and date of the transaction. This makes it easier for companies to track transaction history in more detail and effortlessly. In addition, the company can use this feature to gain customer trust and improve employee performance, leading to multiple benefits.
Real-time and automatic report
The sophistication of the POS system's features allows it to record all transaction processes that occur automatically and update in real time, so there is no need to doubt its accuracy because the system regulates everything. This feature can be the most essential thing in a POS system because the generated report is a summary of all transactions that every company needs.
Those are some of the advantages that can be obtained by using a POS system. However, you can still find many more advantages of the POS system that can benefit your company. For complete information, you can get our free demo of the POS system.
Also Read: The Necessity of POS System for Your Restaurant
How Does a POS System in Singapore Work?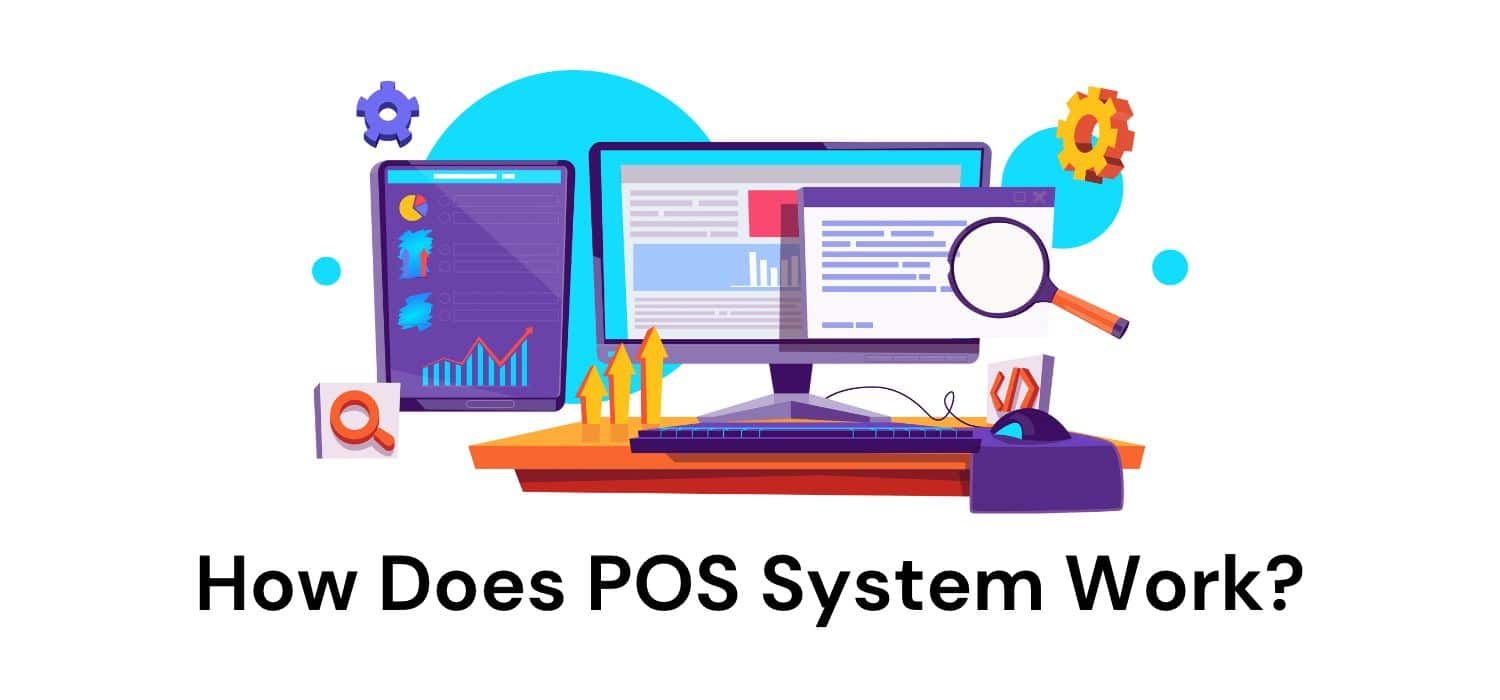 The POS system can access all transactions and payments and organize and track all product and activity-related aspects. Additionally, access owned by the POS system in Singapore includes reading product types and prices, receiving payments, printing receipts, and updating inventory. Even though the process is automatic, there are still stages that the system must pass in each process. Here are the steps of how a POS system works.
1. Scanning the items
The first step to starting a POS system is scanning the item purchased. A POS system comes with barcode scanner hardware that helps identify each product's unique barcode. The unique barcode attached to the product will indicate the variant and price, so users don't need to manually input it.
2. Reporting the items
After scanning the items, the system will automatically read the items and display the variants and prices on the screen monitor. If more than one item is purchased, the system will also add up the total of all items and the total price the customer must pay. Let's say it's an automatic recap to fasten the transaction process.
3. Payment process
Many payment methods are available, including cash, credit cards, debit cards, and mobile payments. After the payment is successful, the system will connect the payment with the relevant bank to authorize the payment (if the customer paid by credit card, debit card, or mobile payment).
4. Printing receipt
The POS system will print a receipt as proof after the payment process. This receipt is for both the customer and the company. The contents of the receipt are transaction details, including the variant of the items purchased, the prices, and the total amount paid. The receipt also shows the time and date the transaction occurred.
5. Updating inventory and report
Finally, the POS system will update the inventory list by adjusting the transactions that have just occurred. This means the system subtracts the items sold from the inventory and adjusts the stock levels accordingly. In addition, the system will also automatically update the report that will enter the company database.
Also Read: Here is Why Retail POS System is Essential for Retailers
Best POS Systems in Singapore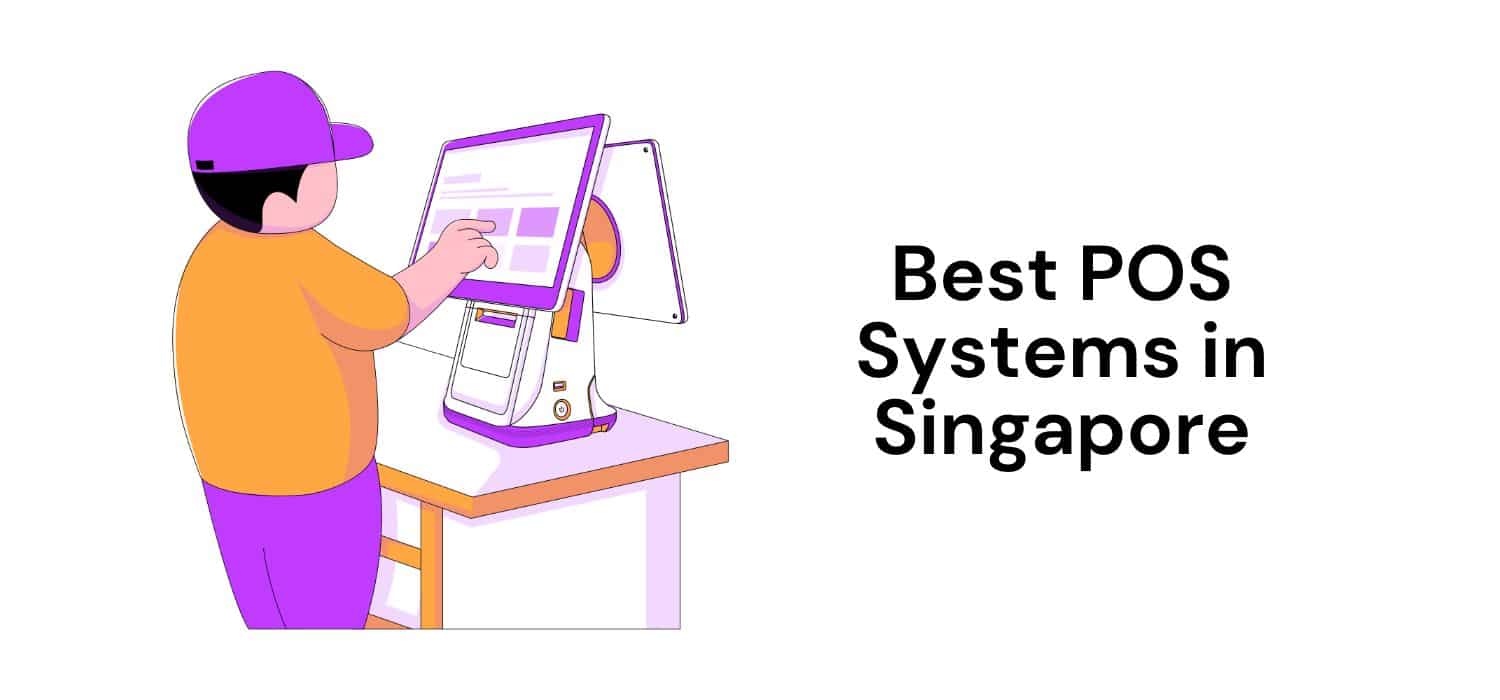 As Singapore has become one of the developed countries with the most significant number of tourists, Singapore is also a business field for entrepreneurs who want to spread their wings. Given the many business categories in Singapore, the POS system can be used for each business category and customized according to the company's needs.
Now, you can find many companies using the POS system in Singapore. For this reason, here are the 15 best POS systems in Singapore, which can be your reference in determining the POS system you want to use for your business.
HashMicro POS System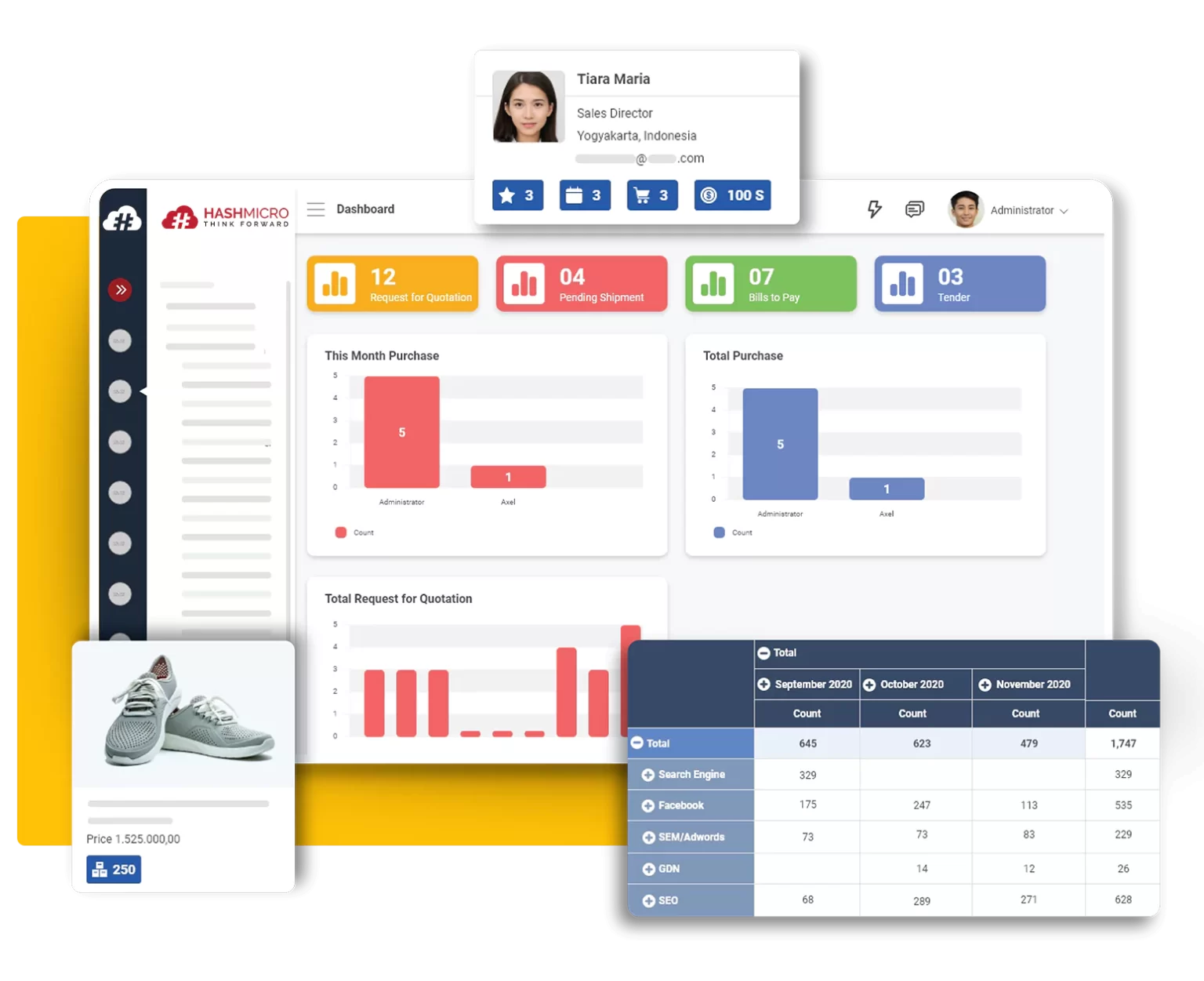 One of the best POS system in Singapore you can get for your company is from HashMicro. The HashMicro POS System has various modern features and keeps abreast of technological developments, so the system is continually updated. Then, the HashMicro POS system can also be used for all business categories, from F&B, entertainment, health care, and even travel or tourism agencies.
HashMicro POS system adopted a web-based system that can access online or offline transactions, including software and hardware installment. Then, the HashMicro POS system is an unlimited-user software, which means more than one user can access it.
HashMicro POS system consists of several categories, such as POS-General, POS-Retail, and POS-Restaurant. Each category has its own functions and advantages depending on the company's needs. The HashMicro POS system's many advantages make it one of the best POS systems in Singapore. Another achievement, HashMicro has become the best ERP software company in Southeast Asia, with the trust of more than 1750+ clients and large companies. If you wish to gain more detailed information about the HashMicro Singapore POS system, you can request a demo for free.
Revel Systems
Revel Systems provides POS systems for various business categories, such as retail and F&B. Additionally, their POS system intends to simplify business expansion and provide superior customer service. These systems pos in Singapore can perform multiple duties, including deliveries and accepting orders online.
Revel systems claim that they can improve the quality of customer service, financial management, and employees. Like POS systems in general, they generally provide software and hardware to facilitate system access. Revel Systems also provides hardware installation directly, so it doesn't bother the customer.
Lightspeed
Lightspeed is one of the POS system in Singapore with a comprehensive e-commerce platform that supplies POS systems for diverse businesses. Additionally, some businesses that can use this system include restaurants, retail, and golf businesses. This system's design is easy for digital and physical operations by providing several solutions.
Additionally, Lightspeed adopts modern technology easily accessible via smartphone or tablet, with software and hardware included in their facilities. The available features vary, ranging from delivery and contactless transactions to import inventory and stock management.
POS Square system in singapore
POS Square is a system founded in 2002 to satisfy customers with the best service and products. They provide an efficient POS system with software, hardware, and after-sales support. The POS in Singapore Square system is easy to understand and use, so it takes little time to learn the technique. POS Square has also collaborated with several companies and can be trusted.
Connect POS system in singapore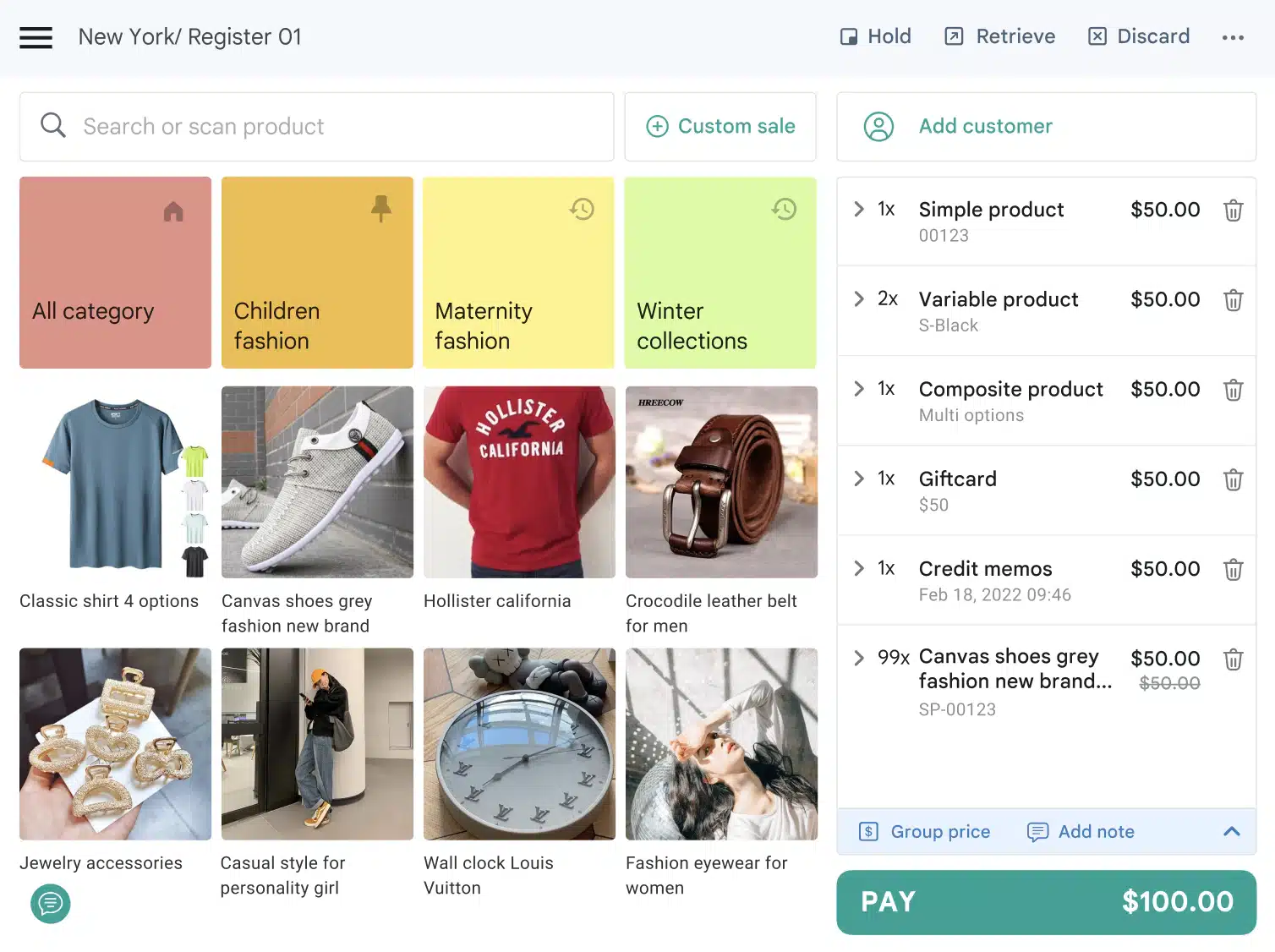 Connect POS has several POS systems integrated with e-commerce, so they can help you board your business to be more effective. POS systems additionally, you can access Connect POS via PC and mobile devices. It allows a company to monitor the system anytime and anywhere. The specialty of the POS system in Singapore is that they provide face recognition features and the security offered is safe.
Shopify
Shopify is one of the retail POS systems in Singapore, suitable for online retail shop owners. This software offers the basic functionality of generating reports for both offline and online sales and managing inventory. It claims to provide faster transactions for major operations, allowing users to save time and effort.
Furthermore, Shopify has accessibility on all devices, allowing users to stay updated on business activities while on the move. In terms of customer experience, this POS system allows customers to create profiles and includes features such as a loyalty program, return and exchange procedures, and flexible checkouts, much like POS systems in general.
EPOS POS System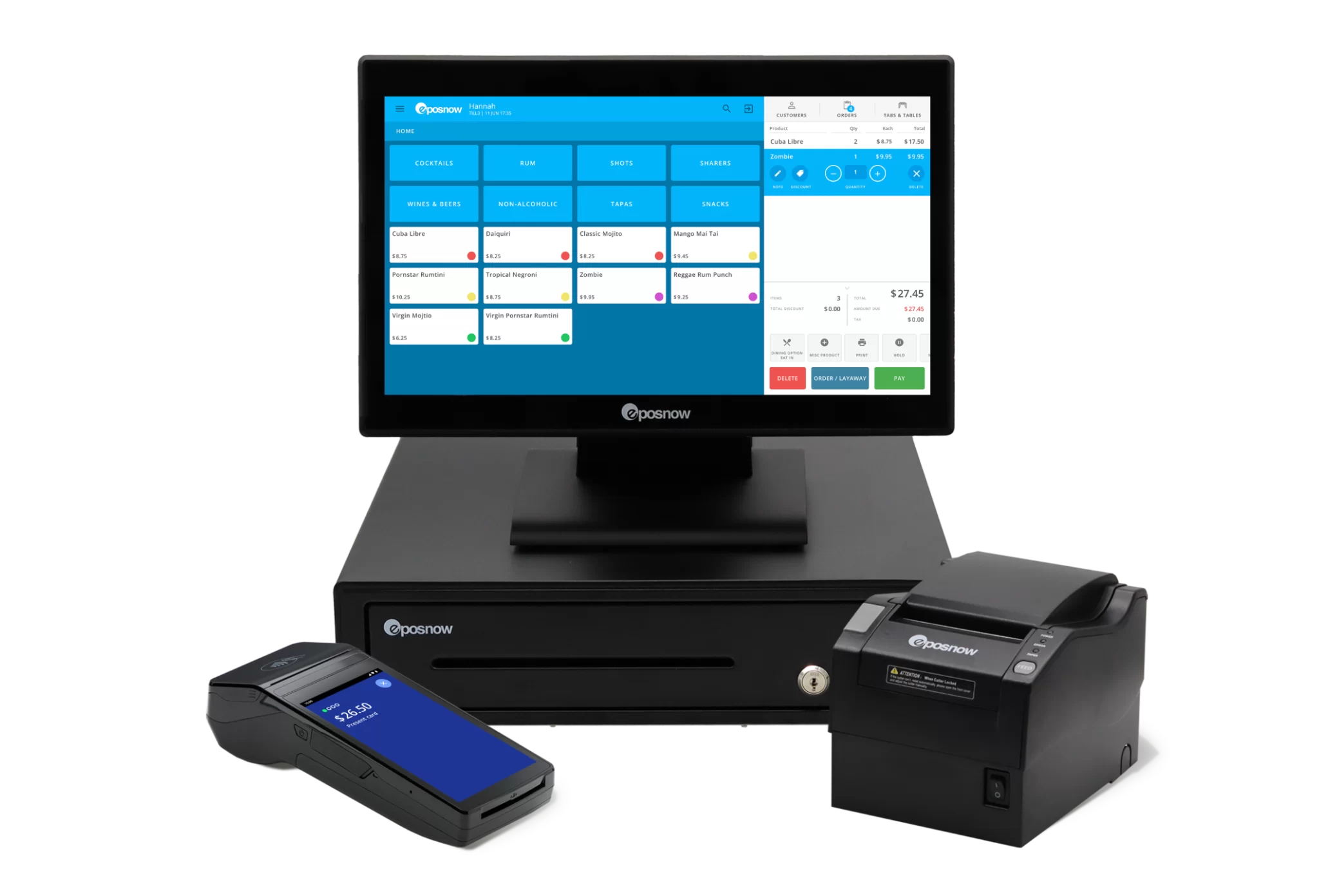 EPOS is a Point of Sale (POS) provider in Singapore since 2009. With EPOS, businesses can enhance sales and efficiency, as the system offers data-driven insights through auto-generated graphs based on sales data. EPOS POS System's ability to handle inventory sorting, real-time data access, and overall business management provides a practical solution for businesses looking to streamline their operations.
Vend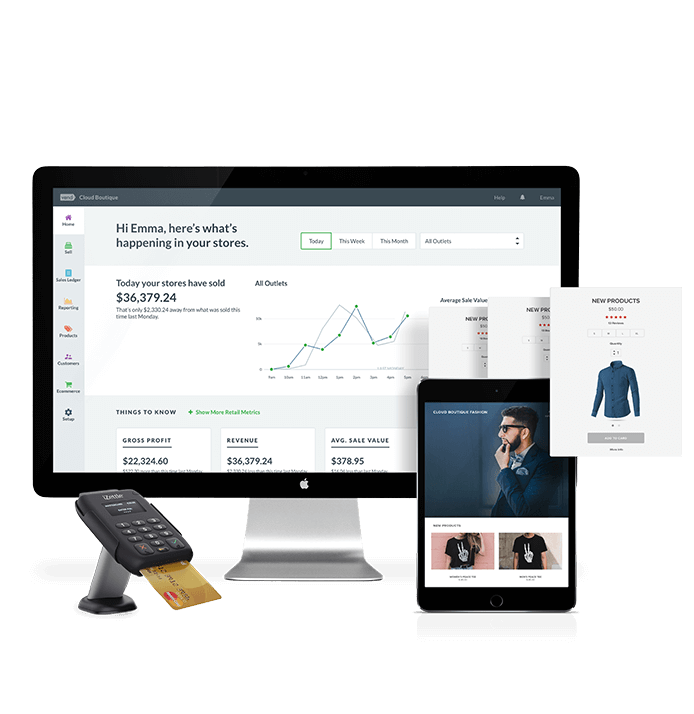 Vend is one of the Point of Sale systems available in Singapore that caters to both online and physical stores. It offers inventory management capabilities and customer engagement tools. Moreover, this system's user-friendly interface streamlines transactions and facilitates employee training. The system also provides retailers with real-time data and analytics for better decision-making.
Loyverse
Loyverse is a cloud-based POS system that caters to small businesses globally. It offers a practical solution for retail and F&B operations with its comprehensive inventory management capabilities. The software includes essential features like CRM, basic inventory management, loyalty programs, payment processing, promotions, and real-time reporting, which are suitable for most businesses.
MEGAPOS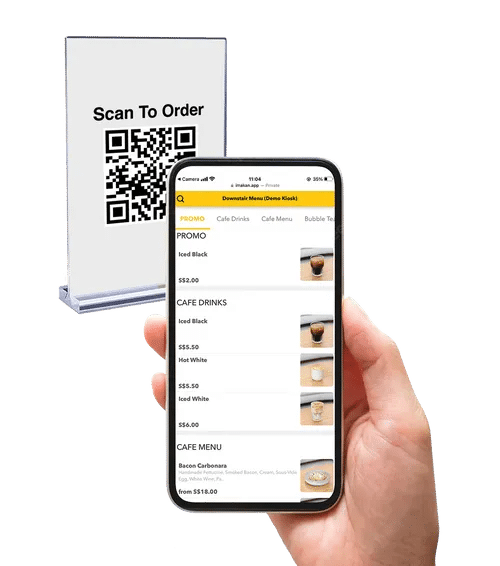 MEGAPOS is a long-standing vendor in Singapore's POS industry, with a history of 17 years in the market. They offer POS software designed for various industries such as F&B, retail, and salon or wellness. Their POS software is known for its ease of use and effectiveness. It also provides after-sales service which ensures prompt and professional support to clients.
This software also offers touchscreen POS systems for restaurant operations, like digital ordering and table management. Overall, MEGAPOS's POS systems are known for their style and durability, providing a range of services such as restaurant POS systems, retail POS systems, spa and beauty POS systems, iPad POS systems, and QSR POS systems.
Qashier
Qashier offers an all-in-one device for managing operations, payments, and other mundane tasks. Their POS software is tailored for various industries such as F&B, beauty, retail, and services, with general features. It is designed to be simple and easy to use, allowing users to set up and start selling within a short timeframe. With Qashier, businesses can perform typical tasks like taking orders, accepting payments, printing receipts, and tracking sales.
Erply POS
Erply POS is a retail POS system in Singapore that offers a range of features commonly found in enterprise-grade solutions. It provides comprehensive functionality for point of sale operations, inventory management, loyalty programs, and integration with online shops. Additionally, it can also seamlessly connect with popular platforms, allowing SMEs to sell across multiple channels.
Million Software
Million Software is one of the POS system providers in Singapore. Their Million POS System offers basic features, such as generating accurate cash sales transactions that can be linked to the accounting and stock modules for real-time posting of transactions. The system also includes a touchscreen cashier interface. Million Software primarily offers services in retail POS systems, F&B POS systems, as well as basic accounting, inventory, and payroll functionalities.
Bindo POS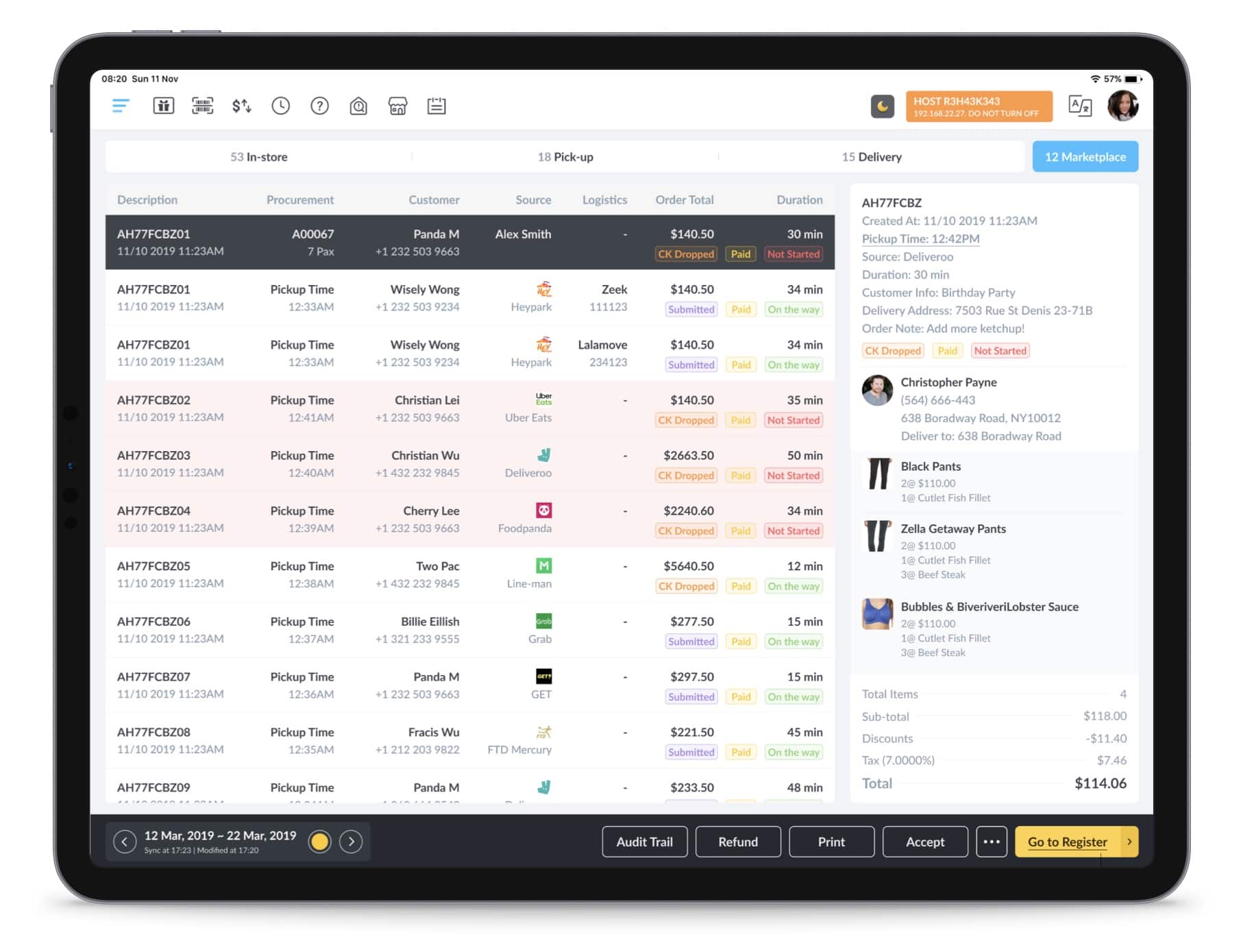 Bindo POS is a cloud-based iPad POS system designed for retail and F&B businesses. It is a reliable choice for SMEs seeking cost-effective solutions to grow their businesses. This software caters to the needs of both retail and F&B establishments. Furthermore, Bindo POS allows seamless integration with e-Commerce platforms and accounting software.
Moiboo
Moiboo is a POS software available in Singapore that offers automation for various businesses. Their POS software is suitable for industries such as jewelers, supermarkets, textile stores, and cafes. With Moiboo's POS software for small businesses, you can streamline your operations by managing multiple aspects of your business, including POS, accounting, inventory, GST (Goods and Services Tax), and multi-branch management.
Conclusion
A POS system in Singapore will help all business categories with its sophisticated and modern features. Not only for retail, but other businesses such as restaurants, online shops, and e-commerce can also use a POS system to support every transaction activity to become easier and monitor the inventory. For example, HashMicro POS System works automatically and in real-time to reduce human error and increase the accuracy of company data.

Currently, many companies are also providing good quality POS system in Singapore that you can apply to your business according to the needs and wishes of your business. With features, technology, and services that are each unique, there are many options for you to get the best choice. However, of course, it takes a lot of consideration to determine the best POS system suitable for your business.
Additionally, if you are interested in trying the HashMicro POS system, you have the opportunity to consult and submit a free demo to get an idea of the best POS system we offer for your business. Grab your chance now!