POS, or point of sale, is a system that facilitates sales transactions in stores by processing payments and tracking sales. Modern POS also helps retailers manage inventory, performance, and workforce, also gather customer data.
Currently, small shops to large retailers are already using a POS system integrated with various other systems. This integration is useful so that payment activities can run smoothly. A modern point-of-sales system can help increase store sales and customer satisfaction. The following explains a POS system and why a business needs a POS system.
Table of Content
What is POS (Point of Sales)?
Point of Sale (POS) refers to the location where a sales transaction takes place, typically at a physical retail store or a restaurant. It can also refer to the hardware and software used to process sales transactions, including cash registers, barcode scanners, credit card readers, and POS software.
The primary function of a POS system is to streamline and automate sales transactions, making it easier for businesses to manage inventory, track sales, and process payments. POS systems have become increasingly sophisticated in recent years, with features like customer relationship management (CRM), employee management, and analytics tools becoming standard.
What is POS Software?
Point of Sale (POS) software is a type of computer program used by businesses to manage and process sales transactions. It is designed to work in conjunction with POS hardware, such as cash registers, barcode scanners, and credit card readers, to provide a comprehensive sales management solution.
POS software typically includes features such as inventory management, sales tracking, reporting and analytics, employee management, and customer relationship management (CRM). Some POS software may also offer additional features, such as loyalty programs, gift card management, and marketing tools.
POS software can be customized to meet the specific needs of different businesses, from small retail shops to large chain stores and restaurants. It can help businesses streamline their sales operations, reduce errors, and improve overall efficiency, making it an essential tool for many modern businesses.
The Evolution of POS
POS or Point of sale is a system that refers to the payment system at the cashier. Point-of-sale systems are used in businesses to receive payments from customers and track sales. Initially, POS only referred to cash register counters where customers made payments in cash. In 1973, IBM developed a computer-based cash register that marked the commercial use of cash registers and was used by the restaurant industry.
As technology developed, POS-related payment systems also developed, such as barcodes in the 1970s, graphical interfaces in the 1980s, and online ordering in the 1990s. In the 21st century, technological change is accelerating, so it is slowly starting to change the POS system in stores, which was originally just a simple cash register, into a tablet or other device. Cloud technology has succeeded in making the POS system more practical because the cloud can integrate POS into various other systems in the business to increase customer retention and business margins.
Modern POS: From Point of Sale to Point of Service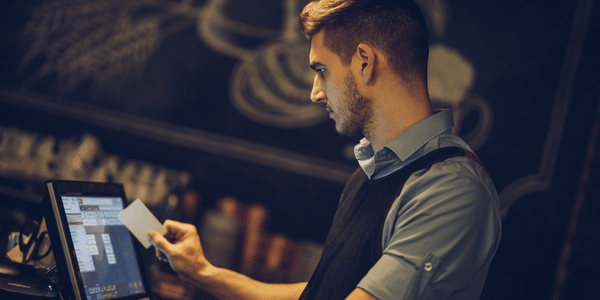 Advanced point-of-sales systems now provide real-time inventory and customer data to deliver personalized interactions, boost sales, and improve customer experiences. Hospitality workers can use this technology to improve service and promotion through reward programs.
A modern POS system can boost profits and cut expenses without compromising customer service when appropriately implemented. The latest point-of-sale (POS) systems are ideal for increasing efficiency in the hospitality business, whether with inventory or with employees. To streamline operations, increase profits, and maximize the impact of promotions, both retail POS and restaurant POS systems offer in-depth analytics.
Also read: Here is How Cloud POS System Can Maximize Your Supermarket Efficiency
Personalize Experiences, Pleasing Customers in The Moment
Nowadays, it is more challenging than ever to please the modern consumer. Nowadays, consumers can shop whenever and wherever they like, with an ever-decreasing tolerance for delivery times. The same holds for the hospitality sector. With an ever-expanding selection of apps at their fingertips, diners now have higher expectations for the speed and accuracy with which they can place an order and receive food. If you do not do so, they will most likely not return.
Cutting in line is another means of transforming aggravation into pleasure. Faster transactions at a store or restaurant can save sales and encourage customers to return regularly. Modern point of sales speeds up transactions, and mobile point of sales gives you a powerful way to avoid lines. Research indicates that 52% of retailers are equipping store staff with mobile devices, and an additional 26% plan to do so.
Also read: POS Systems: 6 Major Benefits of POS Systems in Retail
Gain a 360-degree View of Customers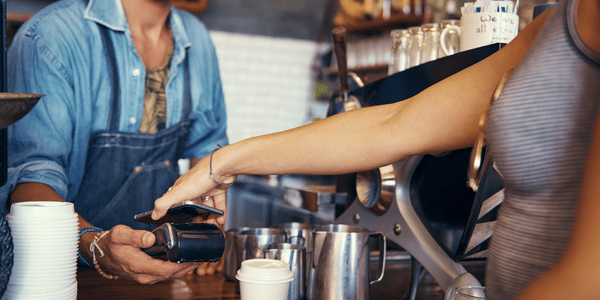 Knowing your customers allows for a better, personalized service. Point-of-sales systems can improve checkout and boost sales or loyalty by providing in-store employees access to customer purchases and browsing history.
In the same way, gift and loyalty programs for retail and hospitality can personalize the guest experience by rewarding customers, running promotions, and collecting customer data. These programs are popular, and 65% of US customers participate in food and beverage loyalty programs.
Unite Front and Back-end Systems
Even when business owners primarily used point-of-sale systems to process payments, they provided valuable insight into cash flow and stock levels. But since the modern point of sales came along, it has grown into much more. These days, point-of-sale (POS) systems are the nerve center connecting a business's front and back ends.
The outcome is that you optimize all types of business transactions and processes, delivering what customers want when they want it and driving higher margins along the way. A modern point of sales integrates all business processes, from human capital management (HCM) to financial analytics, to help drive higher margins.
Conclusion 
Point-of-sale systems are used in businesses to receive payments from customers and track sales. Point-of-sale (POS) systems have advanced significantly over the past decade to accommodate today's savvy and discerning shoppers. A modern point-of-sales system can boost profits and cut expenses without compromising customer service when appropriately implemented.

Supporting technological developments, HashMicro offers a modern point-of-sales system that can help your store be more productive. HashMicro POS Software has main features such as multi-payment methods, inventory tracking, customer and promotion management, easy billing and reconciliation, to comprehensive reporting. You can get all these conveniences in one system. You can register for a free demo here.