Keeping track of student attendance has been a longstanding struggle for schools and educators alike. The traditional method of managing attendance records involves manually marking each student's presence on a paper, which can be both time-consuming and prone to errors. This is where the student attendance system comes in.
With the increasing size of classrooms and the demand for accurate data on student attendance, many schools are turning to this system to simplify the process. It offers a reliable and efficient solution that can improve attendance tracking, save time, and enhance the overall learning experience for students.
What is Student Attendance System?
Student attendance system is a digital tool for automating the process of tracking student attendance. It typically consists of hardware, such as card readers or biometric scanners, and software that collects and manages attendance data. Moreover, the system provides schools with an accurate and reliable method of tracking student attendance.
Why Student Attendance System is Important
Student attendance systems are an essential aspect of modern educational institutions, as they provide several benefits that improve the overall functioning and security of the school. Here are some key reasons why a student attendance system is important:
Better organization
Firstly, student attendance system helps schools maintain accurate records of student attendance. It enables the school administration to have a better understanding of attendance patterns and absenteeism rates. This data can be used to identify students who are frequently absent, as well as to monitor and evaluate the effectiveness of the school's attendance policies. This information is essential for the school to stay organized and to improve its attendance record.
Improve communication
Student attendance system improves communication between schools and parents. Parents can be informed of their child's attendance through regular notifications, helping them stay updated and informed about their child's academic progress. This communication can be crucial for building trust between schools and parents and helps to ensure that parents are involved in their child's education.
Easy to manage
The system makes it easy to manage attendance records. With automated systems, attendance records are compiled in a central location, making it easier for school administrators to access the information they need quickly and efficiently. This helps to reduce the amount of time and effort required to manage attendance records. Therefore, administrators focus more on other critical aspects of running the school.
Reduce human errors
One of the significant benefits of a student attendance system is that it helps reduce human errors in attendance records. Automated system significantly reduces the chances of human errors, such as double entries or misread handwriting. This results in accurate and reliable attendance records, which is important for monitoring and evaluating student attendance patterns.
Enhance security
Lastly, by keeping track of who is present on school grounds at any given time, school administrators can identify any potential security concerns. This helps prevent unauthorized individuals from entering the school premises and ensures that all students are accounted for in the event of an emergency.
Relate Article: The Best Online Attendance System for Your School 
Student Attendance System Advantages
The attendance software is a valuable tool that educational institutions can use to improve the quality of education. Here are some advantages of using it:
More accurate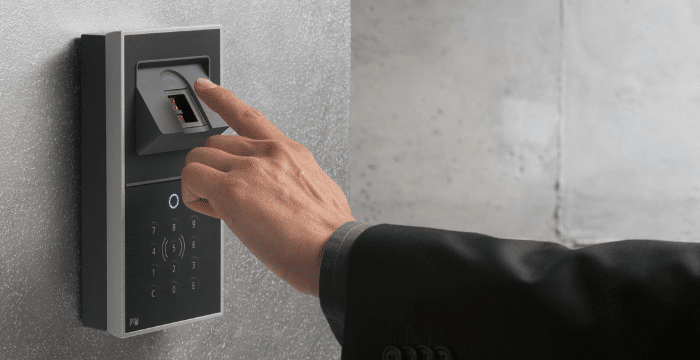 The primary advantage of a student attendance system is its ability to provide more accurate attendance tracking. By automating attendance tracking, schools can reduce the risk of human error, such as inaccurate recording or misinterpretation of handwriting. Additionally, some attendance systems use biometric technology, such as facial recognition or fingerprint scanning, further increasing the accuracy of tracking.
Time-saving
Student attendance system saves valuable time for school administrators and teachers. With automated attendance tracking, administrators can easily access attendance records without having to sort through piles of paper. Some attendance systems can automatically generate attendance reports. As a result, teachers can save time instead of manually creating these reports.
Students attendance tracking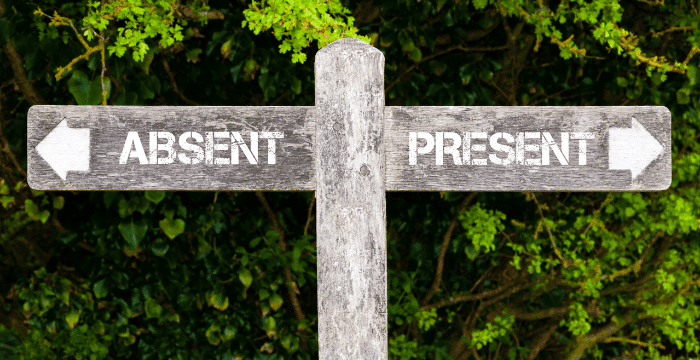 Student attendance system by HashMicro helps schools track student attendance more efficiently with its attendance marking feature. The system quickly identifies students who are frequently absent, allowing administrators to intervene and offer support where needed. Furthermore, attendance data allows users to monitor student performance, identifying potential areas for improvement. 
Automatic recap
This system offers automatic attendance recaps through a summary for a specific period, such as a week or a month. The recap aids teachers and administrators quickly identify trends and patterns in attendance. This results in targeted strategies for improving student attendance.
Parental supervision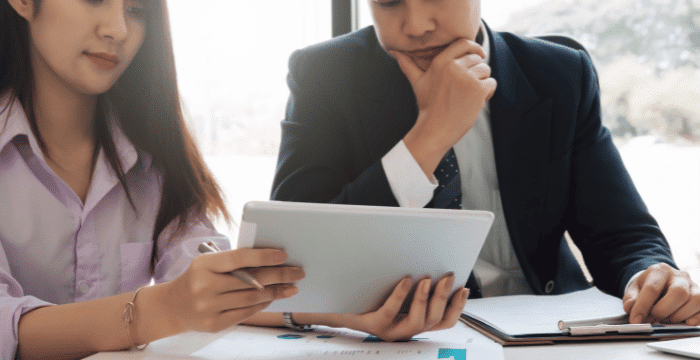 Finally, real-time attendance tracking allows parents to monitor their child's attendance and promptly address any concerns with the school. In addition, some attendance systems are able to send automated notifications to parents if their child is absent. This keeps parents informed and involved in their child's education.
Conclusion
Student attendance system is a vital tool for schools looking to improve their attendance tracking processes and support student success. By implementing it, schools can ensure that students attend classes regularly and, therefore, receive the education they need to succeed.

Investing in a reliable system is a necessary step in promoting academic success, fostering student engagement, and ensuring students' overall well-being. HashMicro's School Management System is one such solution that can help schools achieve this goal. Request a free demo now and be a game-changer by utilizing it!