Library management systems are the digital representation of working libraries. It is a system or platform that automates and organizes all library processes, from issuing or checking out books to keeping a catalog of all volumes to levying penalties for late returns. A library management system might be an independent product, platform, school ERP integration, or plugin. The best school ERP management system should feature a library management system.
Given how process-driven and detail-reliant library administration is, having a system makes sense. A library management system can handle the repetitive and predictable activities of administering a library, and its management system is naturally beneficial. A library management system's benefit stems directly from the services it provides. Below, we go through a few essential attributes of HashMicro's School Management Software in more depth.
Also read: Main Benefits of Implementing ERP Solutions for School
Fine Receipt
HashMicro is an all-inclusive library management system that makes it easy to generate valid receipts for late fees paid for library works borrowed from the collection. The library's circulation system serves as a conduit for its patrons to access its holdings. The issue or return facility controls how readers use books, ensuring that the appropriate volumes are available when they need them. The media circulation is responsible for delivering books to readers and to keep track of those books, including any late and returned copies.
The automated management system replaces the manual method. The latter keeps track of the registered users and the books distributed to whom and when manually. Also, the manual method manually takes notes on the due dates for the returned items and the overdue items. On the other hand, he automated management system reduces the work librarians must do. Also, it lowers the likelihood that valid receipts may be issued due to human error.
Issue and Renewal Details
The library management system can monitor and preserve all of the information on the circulation of books and other resources in a library, as well as the information regarding their renewals. Consequently, it can provide library consumers effective and speedy access to any book or content they desire.
Barcode Integration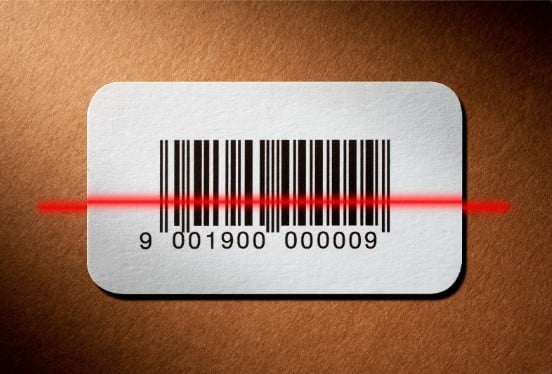 Barcodes are often attached to every item in a library, including books and other types of documentation. Because this barcode is included in the library management system, it is much easier to track volumes and guarantees that the library and the system operate together in an integrated manner. In bigger libraries with a greater number of patrons, this may assist in more accurately identifying the volumes in the collection.
Tracking of Booking Status
You may consider the questions "Where does the story go from here?" and "Which of these libraries houses a certain book?" through the school library management system. Because of the link to the barcode discussed before, the ERP management system can monitor the book's condition and offer information that is both prompt and accurate on the location of a specific book.
User Defined Privileges
The library management system is not a device that school staff can use equally in all situations. Instead, one may classify users inside the library management system, specifying what resources they have and do not have access to. Furthermore, you can allocate extra permissions to them based on their classification. An ERP management system for libraries can tell exactly when a teacher can check out more books than a student can check out simultaneously.
ERP Management System for School Library
HashMicro is a reputable education ERP provider that creates school management systems. HashMicro School ERP platform helps your school system's daily academic and administrative operations. All education institutions may utilize a comprehensive ERP system, including K–12, higher education, universities, vocational institutes, and more. School staff can easily obtain benefits such as student enrollment management, class scheduling management, timetable exam and& assignment, student progress tracking, school portal, and attendance management from the HashMicro system. 
One of the most popular platforms among all software is HashMicro. Since educational institutions should employ the right software to improve their operations, it has a library and media center. Furthermore, our enterprise-level solutions are included in our library management software. Our solution is extremely adaptable and customizable to meet the unique requirements of each school. It includes easily controlling every school library inventory, controlling financial requirements, and managing school library assets.
Also read: Library Organizing Strategies with School Management Software
Conclusion
A library management system is only reasonable given the process-driven and detail-oriented library administration. It easily handles the many predictable and repetitive duties and procedures for managing a library. Therefore, just by its existence, a library management system is helpful.
A library management system can simplify the administrative responsibilities of your school library. Since of its comprehensive capabilities, the library management system is crucial for schools because it facilitates school administration. If you are still seeking for a system that will perform effectively for the operations of your school library, contact HashMicro for a free demo and pricing scheme of the top school ERP system.