Globally, technology has expanded rapidly in all fields, including education and academics. Additionally, Singapore provides and improves the development of technology for the education sector. The government has taken the initiative to encourage the expansion of technology by creating a master plan to promote information, communication, and technology (ICT) throughout Singapore's education system. In addition to easier internet access, modern education technology includes data analysis, gamification, social learning, and other customized solutions, even a library management software. An advanced ERP system is one of the available options. To know more about it, check out the ERP pricing scheme.
School Management Software is an information system management application that aims to enhance the quality of school administration services. Using School Management Software can facilitate the simplification of tuition fee calculations, student data, attendance, document management, and report generation, among others. The method is helpful for producing effective learning and evaluation, boosting staff productivity, measuring student potential, and automating student administration.
Also read: Why Schools Prefer a School Management System?
In schools and faculties, they must pay close attention to numerous things and aspects. The library is one facility that requires proper management. Managing a library, particularly one with numerous collections and resources, requires more time and effort. Library management software can facilitate the management and organization of materials and the implementation of a library organization strategy. Here are several library organization strategies.
Table of Content
Proper Arrangement and Organization
The tiresome task of organizing multiple volumes on each shelf may be required. In addition to this, librarians are required to keep notes and keep track of where each book is located. Working by manual would take a large amount of effort and time. As a result, software designed specifically for managing libraries may be used to organize and arrange volumes. It is useful for organizing book arrangements and keeping track of where individual books are stored on shelves. This makes it possible for librarians to work in a more productive and efficient way.
Customized Catalogue
A library catalog assists in the organization and management of all bibliographic items inside a library or set of libraries. Utilizing School Management Software and having customized catalogs for their physical or digital library resources is advantageous for libraries. A catalog with comprehensive searching and sorting capabilities facilitates the user's ability to locate specific items based on several categories. In addition, it assists the library in managing book arrangements and tracking book placement on shelves.
Student Based Collection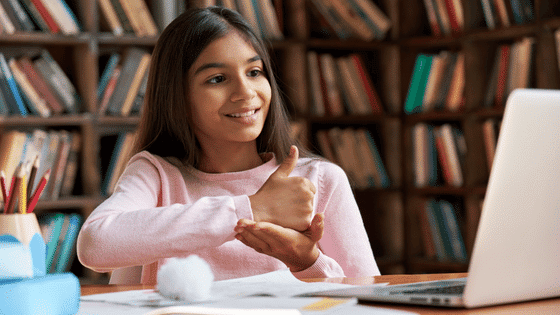 It is essential to pay consistent attention to the book collection and make significant efforts to enhance both the collection's quality and its overall amount. It is important for the reputation of a library to keep their book holding to be up to date on a regular basis. The use of School Management Software helps librarians to effectively manage their book supplies, which in turn enables them to keep their collection current in order to fulfill the requirements of the school community.
Automatic Control
Within the boundaries of the library, librarians are responsible for a wide range of activities, including the organization of the shelving units and the formulation of policies on the circulation of books. Automating administrative activities and streamlining the circulation process are two of the benefits that accrue to librarians who make use of the library software that is a component of school management software. Therefore, having one person handle the whole of the library's work would be possible to make it effective.
Also read: 3 Benefits of School Asset Tracking Software
Instant Administration and Reporting
Even when using auto monitoring and data collection, the process is incomplete if administration and report generation require manual work. Using library management software can accelerate the completion of administrative tasks and the creation of reports in minutes. Therefore, there is no need for you to be concerned about the administration of the library. The system will assist you in its management.
Conclusion
Globally, technology has developed rapidly in various industries, including education and academics in Singapore, which supply and improve education technology development. They must pay close attention to several things and features in schools and colleges. A facility that needs competent management is the library. Library management software can facilitate the administration and arrangement of resources and the implementation of a library organization plan. Among the library management strategies that a school might use are book management and organization, catalog customization, collection maintenance, circulation control, and administration and reporting.
Using School Management Software helps simplify tuition fee calculations, student data, attendance, document management, and report generation, among other administrative tasks. It also assists with library tasks including organizing book arrangements, tracking book placement on shelves, monitoring book availability, collecting data on book loans, and automating administrative operations. Contact us for a free demo of School Management Software, and our business consultants will analyze your company's requirements.