Enrollment management is a process of achieving institutional goals by developing the best strategy for student recruitment, retention, and graduation. There have been many changes since COVID-19 wreaked havoc on almost every aspect of our life, including the educational institution. Since the pandemic happened, the education environment has pretty much changed. Schools and colleges are switching to the online system, including online learning and all activities. Therefore, an integrated school management system is convenient for helping the entire enrollment process.
Good enrollment management is the one that does not solely depend on the admission office. It should also include the responsibility of the entire school. Furthermore, enrollment management is not only about recruiting new students but also about retention and managing existing students. You can perform effective learning and evaluation with a complete school management system. Additionally, this integrated school management software can simplify the school's administrative tasks.
Key Areas of Enrollment Management
To reach the goals and success of enrollment management, institutions should be able to do some functions. In fact, a substantial institutional role is essential for a good enrollment management effort. Therefore, the process of managing enrollment encompasses four key areas.
1. Research
First and foremost, an institution should regularly research. You can conduct research daily, weekly, monthly, or even on an ad hoc basis. The research entails gathering and analyzing data on internal and external factors influencing enrollment, student success–including retention, and the school image. Furthermore, research should accurately represent the school constituents' perceptions and actions. Research is important as it conducts data that allows your school to make necessary adjustments to critical areas affecting your supportive learning environment. 
2. Admission management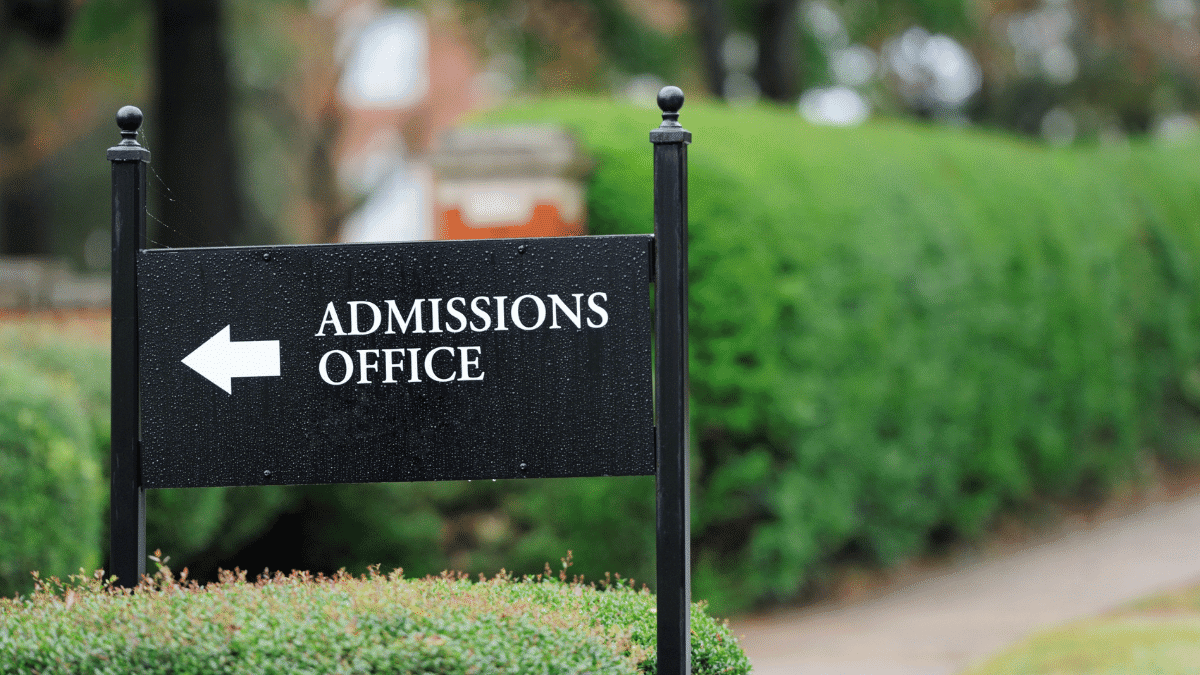 As a subset of enrollment management, the admission management coordinates and tracks students from prospect to enrolled and beyond. The admissions function collaborates strategically with the functions in charge of your school's financial aid, registration, curriculum, orientation, and student life. 
3. Retention
Apart from gaining new prospects and admitting new students each year, retaining your student is the backbone of every independent school's reputation. Thus, keeping students and bringing them back year after year is the goal of retention. To ensure the success of the students you admit, your programs and community members must be both practical and aligned. In this case, the community members are teachers, school leaders, counsellors, and those in charge of student life. Additionally, it is critical to collect and analyze data that can assist you in identifying students who are struggling and at risk of leaving your school.
4. Marketing
Generally, marketing matches a product's strengths and features to potential buyers' needs, interests, and abilities and then promotes it. At higher education institutions, marketing activities include clarifying institutional image, defining enrollment targets, understanding the school's market niche, and integrating marketing and communication efforts. 
Related article: 5 Ways to Increase Your School Management Efficiently 
What Are the Various Functions of Enrollment Management?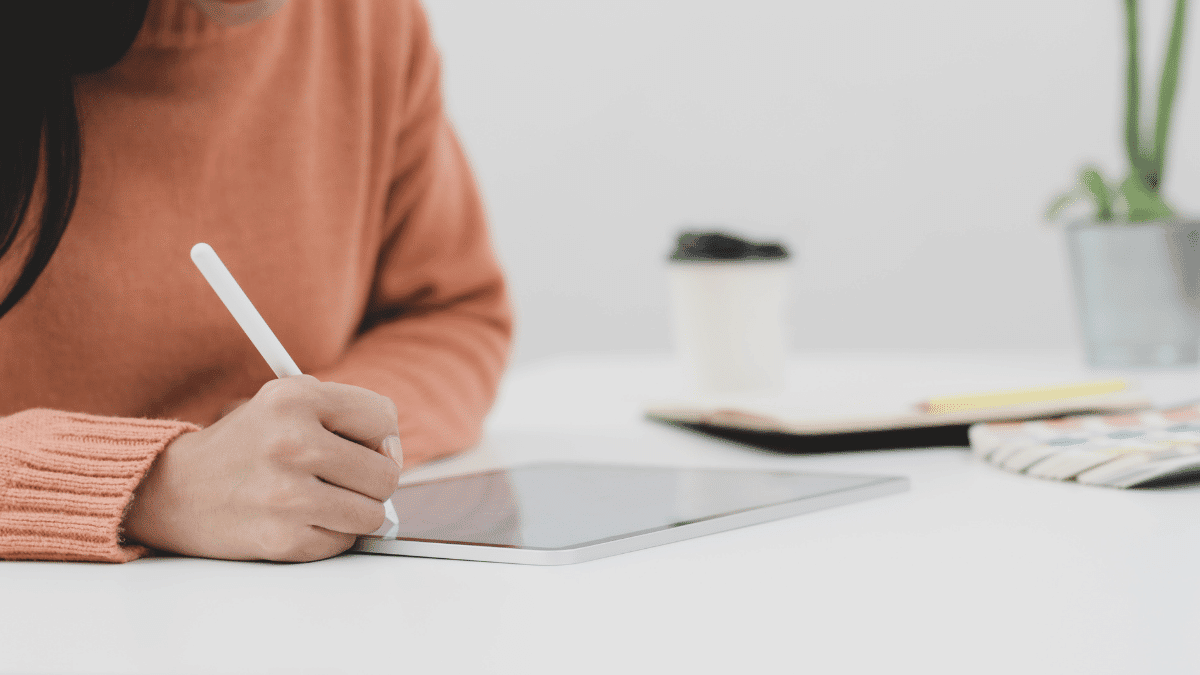 An institution always has goals that align with its vision and value. The role of formal enrollment management is essential to help achieve those goals. Besides that, it also helps increase the school's quality and creates a better environment for the students to develop. Here's the importance of managing the school's enrollment. 
1. Enrollment management is critical for profit growth
Tuition is necessary for all independent schools. To put it another way, regardless of funds size, prestige, or selectivity, every academic institution has an operating budget heavily reliant on enrollment revenue. As a result, your school will be best if your administrative offices collaborate to develop and implement a plan that ensures you meet your enrollment and net tuition revenue targets.
The head of the school is in charge of shaping and communicating a shared vision for enrollment management. This vision should include the strategic use of institutional financial resources to achieve the four traditional enrollment goals of quantity, quality, student body composition, and net-tuition revenue. Recognizing that success extends beyond admission statistics emphasizes the leadership role your head of school plays in enrollment management, particularly in financial planning.
2. Data accuracy provides critical information to the school
As a part of any effective enrollment management effort, research informs all aspects of your school. It enables you to improve the student experience, assess your value proposition, and tell a more compelling story to prospective families and future benefactors. Furthermore, it impacts the process of determining price and financial assistance levels. It is an essential component of financial viability planning and decision making because it aids in identifying market shifts. To summarize, enrollment management research gives you more power over the future of your school.
3. Marketing and enrollment practices foster a long-term relationship with students and their families
Admission management, retention, research, and marketing are all important aspects of enrollment management. By integrating these areas, your school increases the possibility that students will succeed and want to stay connected as alumni. The old saying "Happy and satisfied students yield happy and satisfied parents, who yield happy alumni and happy past parents" may appear overly simplistic. Still, it is a driving theme in successful enrollment processes. A clear understanding of your school's brand enables community members to help you respond thoughtfully to market challenges and marketing opportunities.
4. Advanced technology transforms enrollment management to expand your school
Using technology as a foundation for enrollment management allows your school leaders to create reports and benchmark data to help you make decisions. The school management system is an example of technology that can help you in many aspects. This software includes various features to help manage your staff, management, administration, students, and curriculum. It will also support convenient new communication methods that deliver your core messages in various formats, allowing you to reach your audiences in an increasingly competitive marketplace effectively. 
How to Improve School Enrollment?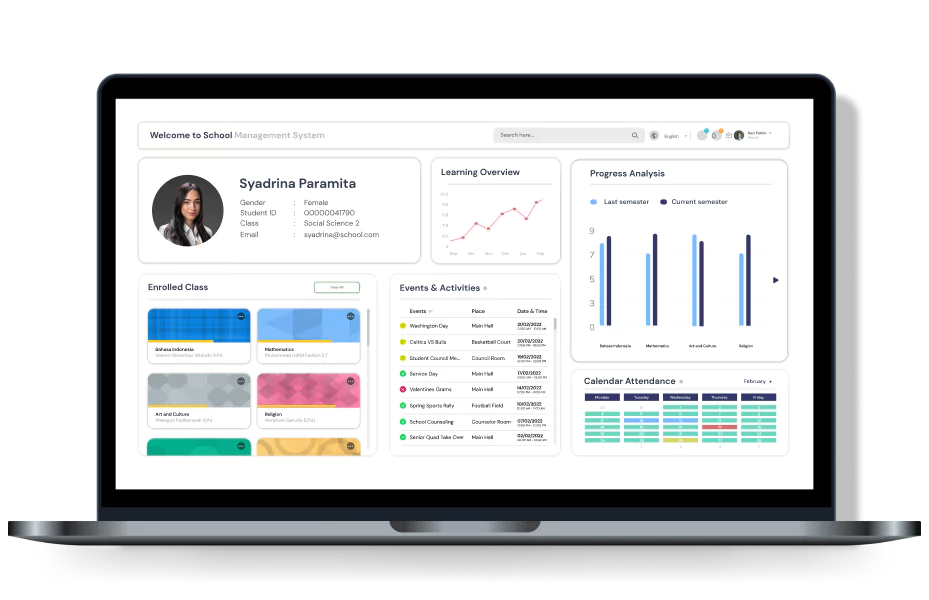 School is not only about learning and the educational function, although the main goal is to succeed as an educational institution. It involves many more factors to achieve the school's goals, such as admission, retention, marketing, etc. Nonetheless, Strategic Enrollment Management (SEM) is valuable for institutions working to attract prospective students, balance academics with market needs, and focus on long-term student success. You require an SEM that improves student service, clarifies goals, accurately measures success, and maximizes institutional resources. Thus, here are the five steps to better your SEM. 
1. Focus on the students
When schools attend to the students' needs, they serve to secure their success. Thus, the finest SEM plans utilize market research and student comments to make decisions. Begin by offering programs that students demand and suit the industry's needs. Focus on flexible and convenient class schedules, and promote services that will help students thrive. 
Furthermore, examine the structure of your institution completely to identify how the school's policies, processes, and culture either aid or impede students' educational aspirations. Additionally, examine what you can do to improve the overall student experience.
Related article: 5 Benefits of Using E-Learning for Teaching in Schools and Colleges
2. Allow data to guide your decisions
While intuition or hunches can give valuable insight into your institution's needs, your information should always be based on reliable data. Creating a data-driven decision-making methodology should inform how your institution aims for student achievement. For instance, demographic and occupational trends can help schools gain a glimpse of their existing student body, assess the regional market of possible new students, and target the demands of an evolving workforce by forecasting what the program needs.
Competitive studies can help you identify local and national competitors for your school's program offerings, find new program opportunities and determine how you respond to market changes. Therefore, use data to gauge your progress by tracking all critical information. Additionally, look into enquiry numbers, student enrolment, and turnover rates to discover what's working, what's not, and why. Successful strategic enrollment management is a shifting target; data is vital as you revise tactics and goals.
3. Use metrics to ensure accountability
Creating and implementing an effective strategic enrollment management plan is collaborative, and accountability is essential. Establish clear objectives, designate responsible parties, and use agreed-upon KPIs to monitor their achievement and the overall program's success. Moreover, periodic reviews will help keep teams on track, make information interchange easier, and allow for plan adjustments and updates.
To measure the strength of your enrollment, use important data like enrollment deposits, the number of FAFSA submissions, and orientation registrations. Getting aid from those departments and holding them accountable can help you appreciate how much of a team effort it takes to bring in a new class each term.
4. Utilize technology to increase efficiency
Technology tools that improve operational efficiency benefit students in the long run. By reducing red tape and assisting all departments in communicating effectively, students may focus more on studying and less on navigating the administrative web. Investigate inquiry generation tools, CRM systems, case management tools, and social media platforms to improve communication flow and information exchange. School management software also comes in handy and brings various benefits. 
Utilize existing technology and access new technology to eliminate repetitious tasks for students, fix problems, and reduce staff resource expenditures. Most importantly, make sure to standardize how to use technology. Hold the campus responsible for maintaining up-to-date and accurate records for every student with whom they engage. This standard will provide you with the most accurate picture of what to expect from your enrollment.
5. Engage employees 
Like any other organizational aim or company activity, employees might be your most valuable resource. Engaging employees from the start of the strategic planning process will help them feel invested in the outcomes. As a result, they will fully commit to the plan's success. In order to define program goals, solicit thoughts and advice from teachers and staff.
After an exercise like this, staff and teachers may forget about the plan, or campus support may wane. As you implement the strategies, you must involve staff by providing monthly updates and celebrating individual and group accomplishments. Provide faculty and staff senates with monthly reports on application numbers. Furthermore, you can promote admissions activities and visit events in a weekly email to campus leaders. In conclusion, employee participation in SEM planning has team-building benefits that can carry over into other initiatives and have a broad positive influence across an organization.
Related article: The Best School Management System for You
How to Implement these Enrollment Management Strategies 
In this fast-pacing modern era, everything moves fast and dynamic. Thus, changes are inevitable in many parts of life. Therefore, the busy and fast-pacing world may bring a new challenge for the stable education industry. For example, the long-distance learning system needs to run smoothly for the students to get the educational knowledge and benefits of on-site systems. Other than that, online admissions may be challenging if you manage them manually. 
You can implement enrollment management strategies to solve the challenges. However, you must remember to shift away from reactive decisions. You should focus on a systematic approach to managing enrollment as an industry. With so many changes in the higher education marketplace and the economy, you must use data in every area of student recruitment to focus on the types of students you want to enrol. Furthermore, do not squander your limited resources trying to recruit them.
Most importantly, keep moving forward with your recruitment and retention initiatives and learn how to adapt and succeed in an unpredictable higher education landscape. Thus, the best school management system comes as a solution to customize forms and regulations, monitor staff and students, and simplify the whole enrollment system. With this automation, you can save time and focus on creating a healthy study environment. There are always possibilities to succeed.
Conclusion 
The process of recruiting and retaining students and ensuring students graduate successfully is the main aim of schools. To achieve these goals, strategic enrollment management is necessary. Therefore, you can implement the strategies in this article to increase your school's growth and performance. Furthermore, you can automate the entire process with a complete school management system.
HashMicro's School Management System serves various features to streamline your school's administrative tasks, such as student and parent management, enrollment management, and attendance marking. This complete school management software can also manage exams, assignments, and your school library. This automation allows you to increase productivity and run an effective learning system.