It is critical for educational institutions to ensure student safety. Taking frequent attendance is a key component of this procedure, both for the students and the teachers. Even though many schools have biometric systems in place to track regular staff attendance, most schools still take students' attendance by hand. The online student attendance system is a valuable part of School ERP Software for these schools.
Teachers traditionally mark present or absent on each student's name on the attendance sheet. That old system might cause issues. Additionally, also takes up a lot of class time for teachers. Overall in this article, we will look at how the student attendance system in school ERP can help schools increase their work efficiency and accuracy and give them a little more time to offer their best.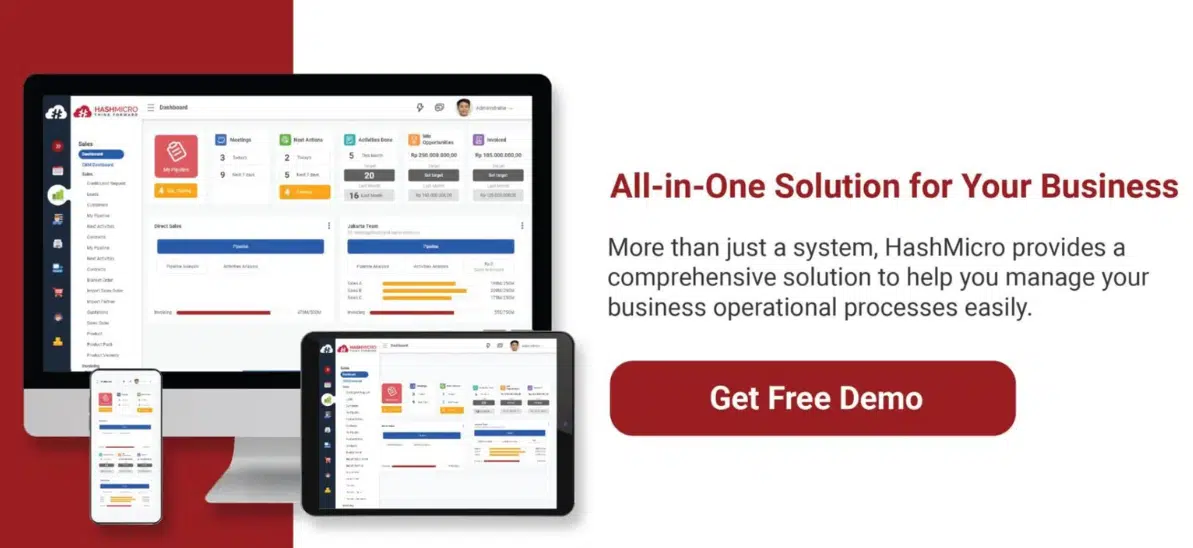 Table of Contents
What is the Online Attendance System?
Attendance tracking lets teachers monitor absenteeism and punctuality. Additionally, helps schools understand the average percentage of students attending each day and avoid dropouts. Manual attendance tracking is a time-consuming and paper-intensive operation. Overall, This reduces the teacher's instructional time and output. Students can manipulate the system. Manually tracking attendance is difficult and time-consuming. Additionally, Several solutions exist to record student attendance automatically. Nowadays, institutions have started utilizing Student Attendance Tracking Software.
A student attendance system is a module of School ERP Software that enables school administrators and teachers to take students and staff's digital attendance. It provides a simple attendance interface for effortless manual marking or automatic marking using biometric equipment or an RFID reader gateway connection if the school so chooses. While there are other stand-alone student attendance systems, purchasing those included in school administration ERP software will allow you to synchronize all modifications made to one module with the others.
How Does a Student Attendance System Work?
The automated student attendance system is done by using technology to identify student attendance, such as using student identification cards, facial recognition systems, or fingerprint systems. This method is more efficient and accurate compared to the manual system. By using an automated system, student attendance information can be integrated with other information systems, such as attendance systems, academic information systems, and other information systems.
Types of Online Attendance System
There are various kinds of student attendance systems accessible through the internet. Additionally, schools can choose an online attendance system that best matches their requirements. Here are the 4 of them that we summarized.
1. Card-punching machines
Card punching machines are the most basic kind of online attendance system. The student ID and other information about a person are stored on a time card used by these machines. Students must swap their time cards on a machine that keeps track of when they come in and leave. However, card-punching machines have a problem in that they are prone to buddy punching.
2. Online biometric attendance system
This system is mainly popular. Additionally, a biometric attendance system uses a student's physical or behavioral characteristics to identify them and keep track of their attendance. The physiological biometric attendance system captures and compares students' fingerprints, hands, faces, and iris. At the same time, behavioral biometric attendance systems use a person's voice, keystroke, or signature to identify them.
3. Mechanized attendance system
A mechanized attendance system will record a student's online attendance when input is provided. This attendance system uses passwords to record when students come in and leave automatically. While this system can be automated to some extent, it also has a high propensity for time theft. This is a big reason why passwordless authentication is becoming more common.
4. Cloud-based attendance system
Moreover, in recent years, there have been significant advancements in Attendance System technology, such as the HashMicro system. HashMicro is one of the most popular cloud-based AI-powered time and attendance systems. Additionally, uses modern cloud infrastructure and takes attendance using face recognition technology. Decentralization is a key benefit of establishing such systems. HashMicro is a cloud-based Attendance System that can be used through mobile apps without extra hardware.
Also read: Why is ERP Software for Schools Important in Modern Education?
Benefits of Using an Online Attendance System
Whether you choose an on-premise or cloud-based Attendance System, these four capabilities will form the foundation of students' time-tracking. That's why you should have the following features on your checklist:
1. Fast and user-friendly
Manually taking attendance is a time-consuming and inefficient practice that can be avoided by switching to an attendance system. Instead of manually marking attendance rolls, teachers can log on to their portal to record student attendance. Compared to manual attendance, this system is significantly quicker and more accurate, as it eliminates the possibility of human error in data entry and aids in the elimination of unnecessary paperwork and repetition.
2. Accurate and secured data collection
Human mistake is inevitable when monitoring attendance manually. Since a computer is responsible for collecting data via an automated technique, the results are more reliable. A school with an online attendance system can log the precise time a student arrives. Every time a student scans their biometrics or logs into the system, the time is recorded automatically.
3. Increase punctuality
Daily attendance manipulation by students via proxies, buddy punching, or tampering with records is a serious problem in many schools, especially at the higher grades. Using a biometric/RFID system with an attendance module makes it impossible to fake attendance since each person's biometric information is unique. This eliminates any room for student manipulation of attendance counts. It also helps students be on time and have better discipline.
Online Attendance System Features
Now that we have discussed the benefits of implementing an online Attendance System, let us delve deeper into the advanced features that are essential for the efficient and effective management of educational institutions. Here are some of the key features Attendance System:
1. Timetable management
Proper timetable management is essential in educational institutions. Significant tasks include allocating faculties for all classes, arranging events, managing extracurricular activities, and abrupt level changes. Overall, an online Attendance System makes everything easier. The system manages the timetable precisely, and any little changes are informed to teachers without human intervention. Additionally, the system instantly checks teacher availability and organizes spontaneous classes.
2. Streamlining admission process
Almost all educational institution websites feature an online admissions process. This feature is interesting, but it is also difficult for the admissions staff to keep up. Every site request must be handled independently. Online attendance systems help in this situation. Additionally, most online attendance systems have admission management. The app guides parents through the full admissions process. Everything is managed by software without human intervention. Additionally, with Reduced paperwork Parents and admissions staff can handle the work easily.
3. Student record
Schools with many students need help keeping track of all their records. They need online school administration software to store student files safely. Exams, homework, papers, extracurricular activities, and attendance. All of the student's information can be put into the software. Additionally, will be saved on the cloud for years, and students and teachers can easily access it. This is a student database with all data. Parents can check their child's progress.
Conclusion
An online attendance system is an essential requirement for each educational organization in today's education environment. An online attendance system ensures student attendance, notices unusual student absenteeism, and increases student security, all while giving more facilities to the teachers. It accelerates how attendance is taken daily as well as lecture-wise. You can learn more about the School Management Software and explore this system further by scheduling a demo for free.