Classrooms around the nation are changing as a result of automation in schools. The learning process gets more efficient as more educational institutions use automation tools. Additionally, teachers have a lot less administrative work to worry about. Although technology can do many of these administrative jobs for teachers, they still take up much of their time. Such as grading examinations and evaluating assignments.
Spending more time with kids also raises the quality of instruction. The easiest part of automating the classroom has always been its various aspects. HashMicro Smart Education Software offers an integrated school platform where the basic purpose is to incorporate the power of automation into every part of School Management. Discover HashMicro's approximation of Singapore's finest School ERP Software pricing scheme.
Table of Content
Automation in School History
The educational sector has undergone an unrecognizable transformation in fewer than two years, with EdTech app development playing a crucial role. In 2019, EdTech applications were mostly aimed at professionals seeking training related to their primary duties. However, even for K–12 and higher education students, we are witnessing a change in educational paradigms. Some of the notable changes in the education sector are listed below:
Tech-savvy tutors are creating digital courses using video materials.

Education using blackboards is quickly being replaced by whiteboard technologies.

BYOD

is becoming and will remain popular.

Online learning has become commonplace.

Streamlined internal procedures.
As you can see, technology is a unifying factor in today's educational system. However, educational institutions fail to acknowledge that digitalization and automation are just as safe for the future as COVID-19. Universities and institutions have seen dramatic optimization and efficiency on the managerial and administrative fronts. Therefore, it won't be a stretch to suggest that automation is illuminating the education sector in new, prosperous, and dazzling ways.
To summarise, the difference between EdTech with automation and EdTech without automation is efficiency, more production, better administration, less complexity, and generally less space for the disorder. Do you want to go straight to automation education technology? The next section will cover the appropriate tools.
Also read: The Best Education ERP Systems for Your School
Automation in School Benefits
The managerial simplicity it offers is the main advantage of using automation in educational institutions like universities and schools. Classroom administration and school management, both made possible by automation, need to be split. However, automation in school may have certain advantages, but it also creates some issues. These advantages and trade-offs must be a consideration to execute it appropriately.
Relieves teachers of their managerial responsibilities
Time management in class is one of the main issues teachers have with their students. This is because teachers now have administrative responsibilities in addition to their roles as teachers, mentors, and classroom managers. Roll call attendance tracking is one of the most crucial of these. This consumes a substantial amount of the teachers' class time. This procedure becomes simple and smooth with automation in the form of an attendance management system, eliminating roll calls.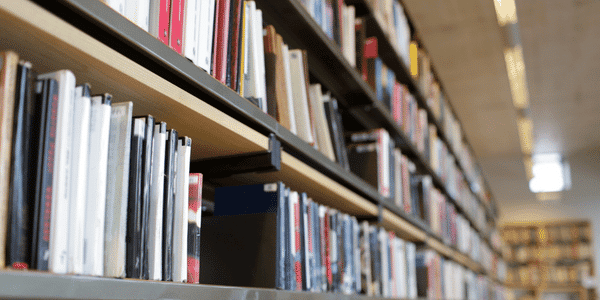 Increases effectiveness
This is one of the benefits of automation, similar to the industrial process, as it increases system efficiency. Consider library management at this point. Receiving new books, getting rid of old volumes, classifying, sorting, and labeling requires a lot of effort and focus.
Any mistakes could result in unreported books, which would be a loss for the library and other students. The effectiveness of each procedure may be significantly increased with a good library management system. In a library, the organization is crucial, and an algorithm-driven automation solution beats human management abilities.
Cuts down on the workforce needed
The quantity of manual labor required is greatly decreased due to the task being performed mostly by automation. Take admission management, for example, which is a frantic and challenging procedure. Numerous students submit admissions applications at the beginning of the academic year to the school, college, or university they choose. The number of applications will increase as the institution becomes more well-known.
Cherry-picking the best kids is a demanding task in and of itself, especially when the strength is great, but the paperwork is more exhausting. Another division that could get overburdened throughout the process is grievance redressal. All of the preliminary information is more efficient with HashMicro's Education Software. Every procedure is automated, from recordkeeping to follow-up, reducing the labor force needed for each job.
Less expensive to operate
With each additional input necessary to finish a procedure, the cost rises. In general, when participation grows, personnel costs rise along with it, raising the operation's overall cost. The price of the procedure is much lower since the software can do tasks that would typically need many individuals to complete simultaneously.
Reduces errors
Human processes can't be flawless. Ultimately, even the tools we use were created by humans and need upkeep. Along with the increase in participants, the mistake percentage grows dramatically. The system can tolerate minimal mistakes thanks to software, which eliminates all potential human faults. This is crucial when the safety of the students is at risk, as is the case with the hostel administration.
Also read: The Importance of ERP Program Education Software for Educational Institution
Automation in School Types 
Look for areas for improvement when you assess your present processes and organizational objectives. Remember that not everything has to be automated immediately. Instead, choose a dynamic automation solution like HashMicro Education Software to develop an automated school gradually. When enhancing your digital education systems, take into account giving priority to the following procedure:
Enrolling new students. Create an enrollment form specific to your requirements after considering the data you need to gather and monitor.

Registration of students. Use these forms to gather student course preferences, registration for

extracurricular activities

, and other important information. Easier registration procedures are advantageous to the school's administration and various departments.

Polls of students. Obtain student opinions about the school's curriculum, equipment, and facilities. Then, use this information to enhance educational opportunities and school systems.

Monitoring of attendance. Teachers are necessary to keep an attendance log, whether classes are held in-person or online. Making an automated system allowing students to self-report their attendance is an alternate choice.

Evaluation of teachers. Conducting teacher evaluations and giving feedback are essential steps in assisting staff members in performing better in the classroom. To streamline the process, administrators might utilize digital forms for class assessments.

Interactive services. There should be an easy approach for administrative and teaching personnel to submit repair requests. Utilizing a work order form organizes and prioritizes these chores for the maintenance crew while centralizing the process of obtaining facilities help.

Request forms. Digital forms minimize the need for pupils to bring documentation from the classroom to their homes and back again, solving the issue of missing documents, whether teachers need to gather permission forms or parent signatures.
Importance of Automation in School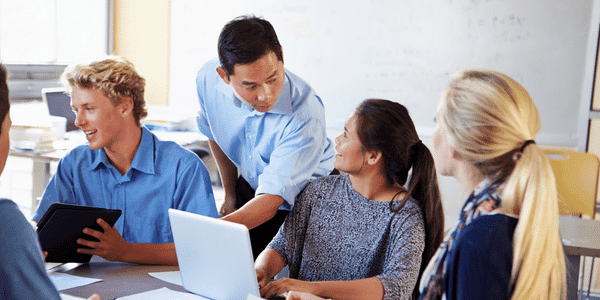 The relevance of automating processes is a subject that is crucial for many different types of businesses. The education sector, on the other hand, is the one that stands to gain the most from it. The use of automation in the education industry has the potential to both lower costs and increase efficiency. This article examines how technology and process automation can benefit schools, colleges, and other organizations.
Automation of classroom technology for lesson plan management

Streamlining administrative processes

Engaging students who are not physically present on campus using virtual classrooms

Automating admissions procedures

Artificial Intelligence (AI)

for automated assessments
School Automation Software from HashMicro
To assist the success of your school, HashMicro offers the finest Smart Education Solution Software. HashMicro offers solutions for operational management and contemporary school administration that are digital. The management of school administration may be made simpler by an integrated ERP system. Thus, using the manual technique won't take very long. HashMicro's innovative education ERP system solutions include many capabilities that enable attendance tracking, document management, report generation, and support tuition calculations.
The automated operation of this education management system will increase the efficiency of all administrative and educational processes. By tracking student grades and attendance, the education ERP system from HashMicro can automatically do analysis, making assessments accessible to all stakeholders. As a result, deploying the HashMicro Education ERP System is the best course of action for all educational levels.
Also read: Successful Enrollment Management in Today's Educational Environment
Conclusion
As you can see, the advantages of automation in the education sector are numerous, and its potential applications are being tinkered with and expanded upon with every passing year.
HashMicro Smart Education Software offers an integrated school platform where the basic purpose is to incorporate the power of automation into every aspect of school management, essentially streamlining the process with the help of a learning management system, school ERP, digital content, and all the necessary tools for teachers, students, and administrators.

With an AI paper grader, grading bulk assignments within a short deadline has become easy. Hence, it is recommended to utilize a paper checker to grade student papers accurately.
With an integrated Smart Education Solution Software, HashMicro offers a solution for your school. The finest school ERP software helps schools better allocate and manage academic resources. The advantages are also available to your school. Discover HashMicro's approximation of Singapore's finest school ERP software pricing scheme. You are welcome to ask Hashmicro for a free demo of their education ERP.