In today's information culture, the marketing landscape for businesses has changed significantly in recent years. To effectively communicate offerings, attract and engage customers, and ultimately keep them, businesses must adapt to these developments. Those who choose to ignore will eventually lag behind. In the sphere of marketing, the appearance of ERP software to automate your business process was not missed.
The market is saturated with automated marketing tools, making the decision tough for business owners. To automate your business process, you must be aware of your company's capabilities and requirements. As the most prevalent business issues, we observe that generating leads and maintaining clients throughout their journey remain at the top of the list. Alongside these aims, businesses face an explosion of data collection but limited ability to utilize it. Employing data and simplifying our workloads, marketing automation software can help us overcome these challenges by utilizing data.
Also read: Marketing Mix: 4P and 7P Concept
Table of Content
What is Automated Marketing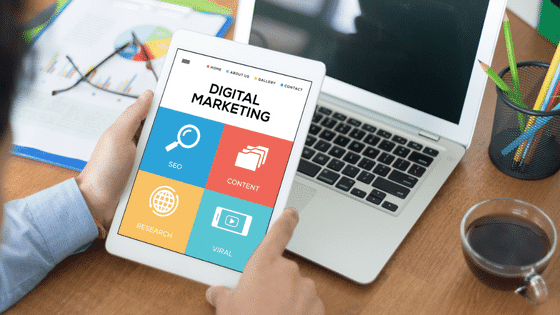 The majority of companies consider marketing automation as a tool best suited for nurturing leads through automated email sequences. At its best, marketing automation is a collaboration of software, strategy, and customer-centricity. Providing highly customized, valuable content enables you to turn prospects into satisfied customers and customers into brand loyalists.
Marketing automation should be incorporated into every element of a business's operations, breaking down boundaries and integrating teams. When mixed with human interaction, marketing automation may push your business ahead like a flywheel.
By prioritizing work and optimizing handoffs, a great marketing automation solution brings your teams together. When a lead is qualified and ready for sales contact, automation notifies and assigns the sales representative. Customer success is notified when a customer makes a purchase and has access to all prior discussions and actions. Not only is the process quick and simple, but it also develops a long-term customer-business relationship.
Also read: 5 Marketing Strategies Every Startup Or Small Business Can Afford!
Marketing Software Features
Marketing software provides automated solutions that aid businesses in performing repetitive tasks through the use of a cloud-based system that automate your business process. It can be a long-term investment for a company to have. Businesses could then generate a more time-efficient workplace, which will lead to an increase in productivity.
The highlight of marketing software is its configurable templates, which allow the user to customize campaigns based on the recipients' tastes, enquiries, and business kinds. Your marketing campaign would be more aligned with the company's preferences and recipients using this functionality. Customize and configure triggers for every action a subscriber performs, such as when they click on specific buttons or enter and leave specific segments. It provides several sorts of help, including free consultations and blueprints, as well as training and user manuals, to ensure that your software is functioning properly.
Conversion analysis and in-depth reporting
A marketing campaign's success or failure can be determined by its conversion rate. It is essential to evaluate the effectiveness of your marketing campaign. Conversion analysis facilitates the examination of the most effective campaigns, those that generate the most conversions. Additionally, you can track the individual performance of each campaign with in-depth customizable analytics reports. Using customizable reporting, marketing automation will create reports of each campaign's performance, including open rate, click rate, bounce rate, etc.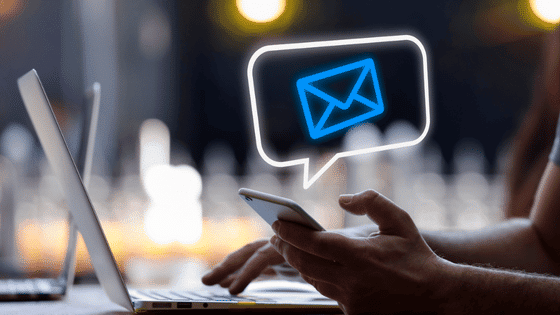 Mail is one of the most prevalent marketing channels. Creating and sending a large number of emails can be difficult at times, and there is always the chance of making mistakes. With the help of marketing software's mailing management, you may send relevant, engaging mailings based on your lead or customer categories. It may effortlessly include headers, footers, CTAs, links, and images. Additionally, you may evaluate and revise your email campaigns before sending them to multiple recipients in a single group or across multiple groups.
If marketing automation could follow leads' digital body language across all touchpoints and marketing channels, not just emails, it would be phenomenally effective. SMS marketing can increase engagement with subscribers or clients. In addition, marketing software can help you create and send personalized SMS templates at any time. Marketing Automation Systems can also interface with WhatsApp, allowing you to send campaigns directly from the system to your WhatsApp contacts.
Conclusion
After understanding what marketing automation is and its benefits, you may need to determine when marketing automation is necessary for your business. You may achieve greatness with an automated marketing strategy if you continuously generate qualified new leads. In addition, this automation would be incredibly effective if you track your leads' digital body language across all touchpoints and marketing channels, not just emails. Finally, marketing automation does not do marketing on your behalf; rather, it enables you to expand your successful efforts.
HashMicro is one of the greatest marketing options available. The marketing automation provided by HashMicro could assist you with multiple business activities. With HashMicro, you can also comprehend the pricing scheme calculations before deciding which automation to implement.