A critical first step in beginning a business is developing a small business marketing strategy. However, this is also one of the more challenging, if not terrifying, goals to meet for many business owners.
In reality, mastering all facets of small business marketing is a tall job, and new marketing approaches are introduced daily. It's also a highly subjective activity. Depending on your goals, customer base, market niche, branding, and preferences, a marketing strategy that works for a tiny business may not work for yours.
Small business marketing is a dynamic environment. It's constantly changing, and entrepreneurs who want to get the most bang for their marketing dollars need to remain on top of the latest trends.
However, there are a few marketing strategies that are almost universally successful. If you're new to small company marketing, here's everything you need to know about gaining clients and increasing sales. Also, feel free to explore this B2B lead generation tutorial to enhance your sales.
Table of Contents
The Benefits of Marketing for Your Small Business
Think again if you think marketing is just vital for huge brands. When starting a small business, an owner's primary concern may be attracting their initial clients. Small business marketing is one of the most effective ways to accomplish so, start thinking of a marketing approach when you are just forming your business. 
Continue reading to find out more about the advantages of employing marketing to advertise your small business. Utilize digital marketing with a little help from your trusted creative agency to get your brand in front of many new people.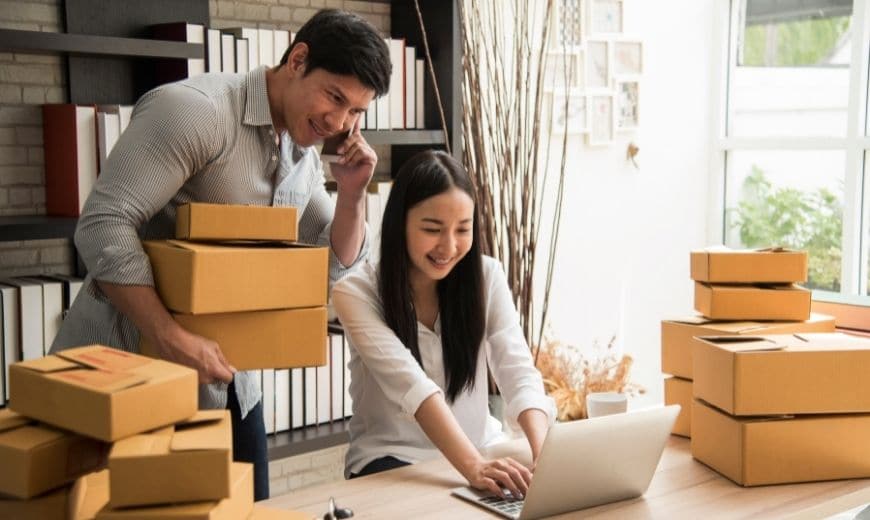 Measurable marketing efforts
Small businesses benefit from marketing because it is the most measurable kind of advertising available. Traditional marketing approaches are more difficult to track, while digital marketing can be tracked in detail. You may monitor your progress and identify areas that need improvement to get the most out of your marketing efforts. Whether you're developing a SaaS growth strategy or want to improve your dropshipping business model, you can keep track of your progress constantly. 
Marketing analytics can assist you in determining whether or not your marketing strategies are effective. When you partner with a marketing firm, they will ensure that your marketing campaigns are measured and optimized for success. They'll assist you in making changes to your marketing strategy as you go, allowing you to try out new concepts.
This will allow you to make better use of your resources while allocating marketing expenditures. Small businesses also might need some startup funding. This lets you and your marketing team focus on methods to generate a higher return on investment by reducing extra efforts and expenses.
Identify your ideal client
Another significant benefit of marketing is that it helps you to target your audience more precisely. Many advertising approaches are equivalent to taking a shot in the dark, with no idea who your message will reach. You may target your audience using digital marketing to get your brand in front of people who are more inclined to engage with your goods. Additionally, consider using digital lookbooks, flyers, and brochures to create a more creative touch toward your brand. 
For instance, SEO allows you to reach clients who are looking for terms related to your company. Data is used in social media advertising to target specific, customizable populations. You can then target people who are more likely to be interested in your product or service.
Making the most of your marketing budget might be as simple as hiring a marketing agency to help you optimize your targeting. It will make you feel more confident that your marketing efforts and tactics will be successful.
Maintain a competitive edge
It can be challenging to stay competitive in your sector, especially for small businesses with limited budgets and resources. Marketing, on the other hand, serves to level the marketing playing field. 
This also enables small enterprises to sell their products beyond their immediate area. This is particularly significant for eCommerce companies that sell to customers worldwide. This allows you to reach a much larger audience and find more consumers. Also, it is beneficial that small businesses require small business software for their online maintenance and promotions.
While small businesses may not have the same financial resources as giant corporations, they may still afford to engage a marketing agency to help develop a professional internet presence. Small businesses can still profit from clean and appealing websites and social media platforms. 
Building a Successful Digital Marketing Strategy For Small Business
Regardless of a company's size or business online, a digital marketing strategy is a vital aspect of its entire marketing mix. Small business marketing for a local company might involve numerous offline regional advertising approaches to maximize sales in today's economy. Still, it also needs to incorporate a healthy share of digital marketing strategies.
A small business that conducts the majority of all of its business online must employ a digital marketing strategy that allows internet users to find it. A small business is interested in several different aspects of web marketing. Some are more vital for local, brick-and-mortar businesses, while others are more successful for enterprises that only operate online.
Many companies use the internet for small-company marketing in a variety of ways. So, how to begin with your digital marketing strategy?
Set your goals and KPIs
To create a winning marketing strategy and YOY growth, set your Key Performance Indicators, make them SMART KPIs, and connect your objectives utilizing the RACE Framework.
In digital marketing, KPIs, or Key Performance Indicators, are measurable goals that help you track and measure business progress. It's more critical than ever to plan your short- and long-term KPIs in a changing marketing landscape, such as today's era of digital disruption.
Digital marketers can utilize KPIs to set objectives and demonstrate that their efforts have a beneficial impact. Outsiders may believe that measuring the success of digital marketing activities is tough, but this is not the case. In reality, tracking the progress of a digital campaign is usually easier than monitoring the development of an offline effort via social media monitoring tools.
This piece aims to assist you in developing digital marketing KPIs that measure what matters most right now in a way that everyone can agree on. For evaluating and tracking your success and delivering value, thoughtful marketing planning is crucial. 
What should you keep track of?
The answer is metrics that are quantifiable and aligned with your company's objectives. These are frequent sales or leads. It may be too early to measure leads if you are working remotely for a startup, but you can always track reach and engagement.
Leading Indicators are a type of indicator used to predict the future. Economists utilize a leading indicator to forecast the economy's direction. For example, you may track how many individuals have been on your site for more than 3 minutes, even if they haven't filled out the contact form.
Making your marketing KPIs S.M.A.R.T.
Everyone engaged must have a clear understanding of KPIs and goals in general. Even when a plan appears to be as transparent as a measurable KPI, it's simple for various people to perceive it differently. As a result, all KPIs must be SMART:
Specific.

Measurable.

Achievable.

Relevant.

Time-Bound.
The most important thing to remember is that you should never assume that the other party views the KPIs in the same manner that you do.
"I need you to double conversions," for example, could signify several things to different people. "By the end of quarter 4, I expect you to achieve a 100% increase in qualifying conversions YoY," for example, is a lot less subject to interpretation. Making sure your KPIs are SMART can save you a lot of time in the long run.
All of your digital marketing KPIs will be time-bound if you use the SMART approach, so you'll know what you need to do and by when. You'll also be able to see how far you've come before the KPI is due. If you don't think you'll be able to meet your KPI, keep the other party frequently informed so they don't get any unpleasant shocks.
Keeping track of your business playbook (a checklist of company policies, procedures, and workflows) and accomplishments is especially crucial during a recession because market changes can significantly influence your finances.
If you're off course for reasons that aren't your fault, you should let someone know as soon as possible.
Research your audience
You may believe that you already know who your target market is as a successful small business owner. If you want to be successful online, though, you must be willing to spend on further client research.
Take some time to look into how your target population interacts with the internet. According to Pew Research, for example:
Women use Facebook in more significant numbers than men; 

Over half of college graduates have a LinkedIn profile; 

Women use Facebook in more significant numbers than men; 
Every conceivable demographic has an unlimited number of statistics available. If you can't uncover enough detailed information on your target audience on the internet, try approaching them directly. Request feedback on where your consumers hang out online and what kinds of topics or resources they'd like to see you create.
Also, evaluate whether your target audience is located in a specific geographical area. If that's the case, you'll want to concentrate your online efforts on those areas.
Target a specific audience
By focusing on a narrow market, you are not rejecting folks who do not meet your criteria. On the other hand, Target marketing allows you to concentrate your marketing dollars and brand message on a particular market that is more likely to buy from you than others. This is a lot more cost-effective, productive, and essential method of reaching out to new clients and generating leads.
Follow podcast trends, or social media trends to narrow the market, even more, the corporation could target only individuals interested in classic kitchen and bath remodeling.
A podcast allows you and your customers to have a long-form conversation. It also puts you in a position to direct the conversation or perhaps create new ones that could spill over into other channels.
Perhaps you'll set up interviews with other entrepreneurs or have a conversation with well-known figures in your field. Maybe you'll schedule special Q&A programs to answer client questions. Perhaps you'll talk about new industry developments and how they affect your company.
It is easier to establish where and how to sell your organization when you have a clearly defined target demographic. Here are some pointers to assist you in determining your target market.
Look at your current customer base
What kind of customers do you have now, and why do they buy from you? Look for shared hobbies and characteristics. Which ones provide the highest revenue? Other people who are similar to them are very likely to benefit from your product/service.
Above all, consider having a customer retention strategy in place and improve their experience with alternatives to Firebase, craft a user journey map, and provide them with the best experience.
Make a list of the demographics you want to target
Determine who is most likely to acquire your product or service, as well as who requires it. Consider the following aspects:
Age

Gender

Location

Income level

Marital or family status

Education level

Occupation

Ethnic background
Consider your target's psychographics
Psychographics is a person's more personal qualities, such as:
Personality

Values

Attitudes

Interests/hobbies

Behavior 

Lifestyles
Determine how your product or service will fit into the lifestyle of your target market. What will your target audience do with the product, and when will they use it? Which features do you think your target will find most appealing? What sources of information does your target use? Is your target a newspaper reader, a web surfer, or a regular attendee of certain events?
Evaluate your decision
Once you've chosen a target market, think about the following questions:
Is there a sufficient number of people who meet my requirements?

Will my product/service provide actual value to my target audience? Will they realize the value in it?

Do I understand the factors that influence my target's decision-making?

Is my product/service affordable to them?

Should I try to contact them with my message? Is it simple to find them?
Whether you are selling online catalogs or courses or the latest gadget, don't go too far in breaking down your goal! Remember that you can have multiple niche markets. Consider whether your marketing message for each specialty should be distinct.
If you can effectively reach both segments with the same note, your market may have been broken down too far. Also, if you find that only 50 people meet all of your requirements, you may want to reconsider your objective. The key is to strike the right balance.
"How do I find all this information?" you might wonder. Try looking up previous research on your target on the internet. Look for stories in magazines and blogs or about your target demographic. Are they interested in at-home workouts, and how would they like to consume this information?
What's their regular day like? Look for blogs and forums where members of your target market express themselves. Look for survey findings or think about doing your own—request feedback from your present consumers.
Understanding the digital marketing mix
The digital marketing environment is both complex and thrilling. To expand their online presence and for acquiring new customers, small businesses employ lean digital marketing methods. By leveraging the power of business digital marketing, SMBs may grow into immensely profitable corporations. Digital marketing and technology trends, on the other hand, are constantly shifting. What works today might not work tomorrow.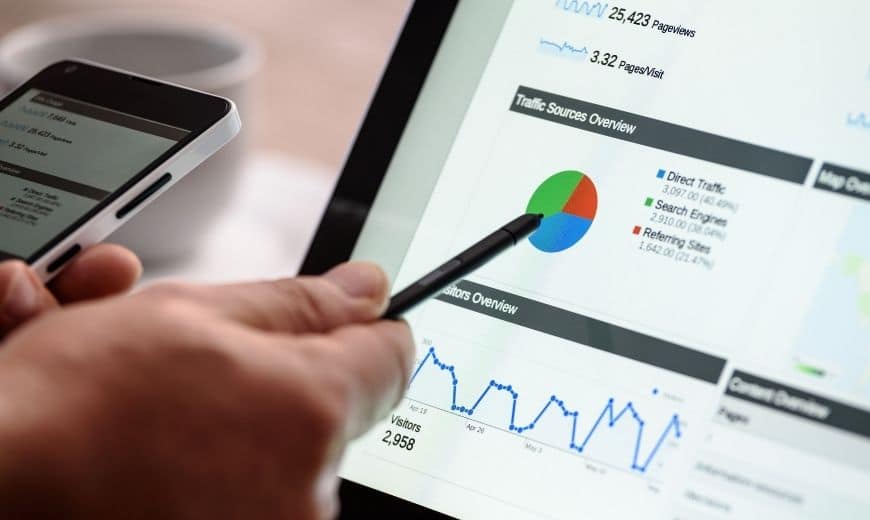 Most people identify digital marketing with online marketing channels and tactics such as SEO, PPC, social media marketing, email marketing, etc. Make sure your business does not become an email spammer and that your affiliates do not follow suit, as this can harm the consumer. When it comes to sending marketing emails, consider an SPF checker to find out which email servers are authorized to send emails on your behalf. 
An innovative digital marketing strategy will also include offline marketing channels to increase brand recognition and recall.
Search Engine Optimization (SEO)
SEO stands for search engine optimization, and it is the science and art of getting your web pages to rank higher in search engine results pages (SERPs) (search engine results page).
While On-Page SEO is everything you do with/on your website to win customers over, including publishing on-point, helpful, and entertaining content, off-page SEO is everything you do outside of your website, including linking activities.
The ultimate purpose of SEO is to increase the number of visitors to a website by ranking highly in the SERPs (search engine results pages) of Google (or other search engines) for specific target keywords.
As you consider that SEO is the least expensive of all the marketing tactics discussed here while simultaneously producing extremely long-term, sustainable effects, you can't afford to overlook it. You can get the best out of chatbots and other types of chat for clients but SEO is what provides great results. So, the sooner you start doing SEO, the sooner you will achieve great results. If you are unsure where to start, consider working with a reliable SEO agency.
SEO is focused on unpaid or organic search results generated by Google only based on merit, i.e., how well your website (and its contents) are suited to the user. Because Google controls about 90% of the global search market, this field of digital marketing can help you gain up to 22,000 website visitors simply by being the top search result for a phrase. 
SEO also enables website owners to maintain a clutter-free website structure that is easier for search engines to crawl and index. Whatever your brand asset management is, we strongly recommend you use SEO advice as one of your marketing strategies.
Search Engine Marketing (SEM)
SEO usually refers to internal, organic website optimization, whereas search engine marketing is often known as paid media advertising. While SEO helps your website's traffic grow naturally through algorithmic techniques, SEM generates traffic by advertising on search engines. 
You can see a search engine results page for the keyword "digital marketing" in the image to the left. A small green box with "ad" appears in the top four results beneath the primary title link. This is paid-to-advertise, also known as search engine marketing, in which a brand or company pays Google to have their adverts appear at the top of the page for a specific keyword.
In this type of digital marketing, there are numerous targeting criteria at play. You can choose the area and several other measures to boost the efficiency of your paid advertising campaign using Google Adwords search engine marketing. Pay-per-click (PPC) advertising is a popular term for this type of SEM.
Pay Per Click (PPC)
Pay-per-click marketing is concerned with Google's sponsored search results and entails bidding on specific phrases that will bring you the most traffic.
Like SEO, this digital marketing discipline necessitates a comprehensive examination of keywords, particularly those relevant to your company. You may conduct your study using Google Keyword Planner and Google AdWords to develop a list of popular and cost-effective keywords for you. It's then a simple matter of launching both short-term and long-term PPC campaigns that will charge you every time a user clicks through from a Google-sponsored ad to your website.
The overall cost per click (CPC) will vary depending on how in demand a given phrase is, i.e., the competition you'll face in trying to land that keyword. Your site's quality score is a metric used by Google to determine where your paid ad will appear on its SERP. PPC consultants and the right growth hacking agency can help you steer your online traffic in the proper direction with a well-thought-out PPC campaign. 
Social Media Marketing (SMM)
These days, everyone is on social media, which can only mean one thing for new companies: it's a no-brainer to develop their brand on appropriate platforms and even use web applications to build a large online community. Creating a WhatsApp chatbot could be the key to building a loyal customer base.
The use of social media channels to improve engagement with your audience and create your brand is known as social media marketing. Paid/sponsored social media advertising is a feasible alternative because it reaches the population you want to get and runs for the time you choose.
Furthermore, such paid ad campaigns are measurable and can assist you in better understanding a customer group. With the right social media tracker and marketing automation tools, you can gain enough data to figure out whether the campaign is productive or not. Aside from paid marketing, creating a brand page allows you to contact customers directly and hear what they have to say about your products and services.
People will share compelling, topical, on-trend information that is frequently shared on social media, resulting in brand recognition or exposure. Having a LinkedIn email finder is the way to go if you're a B2B (business-to-business) organization. Instagram might be the way to go if you make aesthetically appealing posts. 
Social media management has its perks. Having a live Facebook page (one with regular, well-timed material, such as contests, sale reminders, and instructive videos about a product, for example) works effectively for almost all businesses. Regardless of which social media channel you use, the objective is to research your potential consumer base and make your social media presence friendly and distinctive to them.
Understand your business capabilities
You've probably lost track of how many times your company has been requested to give a two-minute "elevator speech." When you're next questioned, recommend focusing on your business competencies in a lot more penetrating and instructive story.
To entirely amaze your audience, you must first comprehend your business capabilities, which have the potential to enlighten you and your colleagues while also providing better focus to your small business.
Business capabilities, also known as enterprise business capabilities, are an abstraction that encapsulates end-to-end functions while remaining agnostic to the underlying process and supporting infrastructure.
A company's capabilities are the building blocks of what makes it what it is, and they are required to operationalize the strategic objective and deliver business results. Not all businesses have the same capabilities. Not every business needs or possesses all competencies. 
Core Capabilities, Strategic Capabilities, Context Capabilities, and Foundational Capabilities are examples of a company's business capabilities. This classification is based on the relative relevance and value of the capabilities, and segmentation aids in determining executive focus and capital allocation, among other things. Knowing the strengths and weaknesses helps in determining what your company can and can't do. 
You must finance your operation and growth with start-up money from the day you begin establishing your firm until you reach a point where you can earn a steady profit. "Bootstrapping" is a term used to describe how some entrepreneurs can fund their businesses totally on their dime or with the help of friends and family.
This indeed allows the business owners a lot of leeway in operating the company. Still, it also means taking on more considerable financial risk. To get their business off the ground, many founders require outside start-up financing.
Today's most successful firms operate in a significantly different way than they did only a few years ago, and changes are happening even faster. You will quickly fall behind if you do not keep up with the significant developments. Companies, like people, are either improving and expanding or deteriorating and contracting.
Successful entrepreneurs are often aware of their business capabilities. Knowing your entrepreneurial personality type allows you to manage your resources better and seek assistance in areas lacking.
To begin, define your company's mission. Your business will have a more profound sense of vision and purpose once you identify areas where the company thrives and know its limitations, especially technology limitations, and a lot of startups are choosing no-code tools to overcome these limitations.
These include employing social media for marketing, continuously monitoring cash flow, and recognizing your strengths while seeking support in areas where you are more inadequate.
To deliver better technical support, consider implementing a contact center solution or other types of customer support. This will help you focus on strengthening the aspects of your business that bring the most benefit.
Track and measure results
Marketing might be intimidating – what if you're supposed to come up with creative ways to dazzle individuals you've never met and convince them to buy your goods or services?
Over the last five years, the marketing world has changed dramatically. We've moved away from measuring success based on brand image and toward more detailed measures. Even though businesses need to make a logo for brand awareness, specific KPIs allow them to achieve results more efficiently. 
To determine the effectiveness of marketing initiatives, it's critical to keep track of and communicate these indicators.
Tracking Key Marketing Metrics
Specific measurements will be wiser and reflect your marketing efforts more accurately. Let's take a closer look at these figures.
Conversion rates
The percentage of visitors to your company's website who complete a given goal is the conversion rate. You have set a goal for measuring your KPIs.
You can track how many people buy a specific product or join up for your newsletter, for example. You'll maintain track of your emails and the efficacy of this part of your campaign if you follow good email marketing practices. You can use SaaS email templates to get ideas for your email marketing campaign.
To figure out your conversion rate, divide the total number of goals you've completed by the total number of visitors you've received. To maintain track of your site's conversion rates, Google Analytics is highly suggested. You can set up the goals that need to be tracked using the Goals function.
Bounce Rates
The bounce rate of your website is another important indicator to keep track of. This data will show you when visitors have left your site without interacting with it further. They essentially 'bounced' before achieving anything significant.
Google Analytics will track how someone interacted with your site after seeing one more page. The overall site-wide bounce rate that was recorded is the rate that is presented in your overview report.
Bounce rates are derived by dividing the total number of bounces by the total number of page visits. They are affected by various factors, including the sector you're in, the location you're in, and even the devices visitors use to access your site.
Unique Visitors
The number of unique visits to your site reflects the size of your audience. You will reach more of your target audience if your website ranks well in Google search results. The total number of people who visited your site at a specific time is unique visitors. It differs from visits in that the latter comprises both first-time and repeat visitors.
You'll acquire more unique visitors if your marketing techniques help you bring your brand in front of more eyes. Investing in effective landing page software for a professional site will help you attract more people by creating beautiful landing pages. Google Analytics will once again assist you in determining the number of unique visits to your site.
Page Views
Because page visits are measured page by page on your site, this is a more defined metric. You'll be able to compare how well a particular page attracts views to other ones.
To gain as many views as possible, you must create excellent content on appealing websites. Consider checking out a content marketing monitoring tutorial to get an idea of what type of content resonates best with your audience.
Because most marketers are too busy to design their sites, animated, static website templates are a terrific approach to accomplish your objectives in the smallest amount of time. For your money, it would be best to create your site with a website-building platform designed for SMB use cases. These will enable you to create and sell courses online and landing pages that are easy to build and maintain. 
Ensure that you have access to the correct page view data when you require it. Once again, Google Analytics will come in handy when it comes to analyzing this data.
Per-Lead Cost
When you launch marketing campaigns, you'll eventually need to know how much money you spent on acquiring new customers.
You'll also want to see which advertising channels delivered you the most customers. You must figure out how much it costs to acquire each new customer brought in by your advertising CRM. You may be sure that your marketing strategies were effective and efficient if you know this number.
Track your cost per lead using your financial data. All of your activities must be recorded in statistics. Subtract the amount you spent on advertising from the number of new leads you received.
Marketing: Revenue Ratio
Marketing is what allows a company to make money and stay in business. There is no definitive answer to how much marketing a company needs to generate a profit.
You may determine how well you leverage marketing spending to generate sales income by calculating the marketing-to-revenue ratio.
Calculating the ratio is not as difficult as it may appear. All you have to do now is figure out how much money you made from sales. Then divide this figure by your entire marketing expenditures. Don't include any expenses that aren't related to sales and make sure to create sales scripts that are engaging and productive at the same time.
Savings interest, for example, cannot be used to calculate sales lead activity. You should factor in expenses like advertising, marketing materials, and your sales team, among others.
Traffic from search engines
Search Engine Optimization (SEO) is much more than simply marketing jargon. It is a crucial and effective method of ensuring that your firm can locate and communicate with its target audience. This method is used by businesses from all types of industries; from a company that provides furnished apartments in Chicago to eCommerce sites, everyone can benefit from a good SEO strategy. 
The quantity of attention you get by having SEO-inspired content and marketing methods is referred to as search engine traffic.
You can use search engines to connect with potential consumers or clients. When someone looks for a problem for which you have a solution, you automatically contact your target audience. Considering that more than 80% of consumers seek products or services online, you can realize how important SEO is.
It would be best if you used Google Analytics to track your search engine traffic. Who better than the search engine that ranks your content to tell you how it's doing?
You may use Google Analytics to see if your website is attractive and unusual enough for Google and your audience to notice it. You may use this information to make your marketing campaigns more effective. Moreover, having a solid strategy to maintain website security plays a crucial role in building a sense of trust with the user(s), which helps improve website traffic.  
Bonus Tips for a Killer Small Business Marketing
Only a tiny percentage of businesses are profitable consistently. In truth, profit for most companies is like a roller coaster ride with unpredictably highs and lows. When you're balancing uneven and uncertain gains, it can be tough to plan for your financial future, make significant business decisions, or move toward growth. You may boost sales while smoothing out the ups and downs of your income with the correct marketing approach. Here are a few final killer tips that will help you elevate your plan to new heights.
Concentrate your efforts on your target markets
If you're selling your products and services to a large number of people, you'll be spending more money on marketing. A marketing campaign must be planned and laser-focused to succeed. 
Focus on a distinct target market for each of your primary services or product specializations, and create tactics tailored to each niche. To find these target markets, you must evaluate your customer data to establish your consumers' typical demographic characteristics, geographic location, buying habits, and other pertinent patterns.
Consider Cryptocurrencies for business transactions
The launch of Bitcoin brought a host of new possibilities, the most notable of which was the emergence of decentralized ecosystems. Unlike traditional businesses, Cryptocurrency is decentralized, allowing anybody to use it. This basic premise is currently being utilized in the hospitality industry, with Litecoin being accepted as payment at various eateries.
For customers, the speed with which cryptocurrencies conduct transactions allows items to be dispatched immediately, ideal for meeting the growing demand for speedy delivery. To buy, sell, and stay updated about the ups and downs of your crypto assets, you might consider using a crypto tracker/wallet.
Study your competitors
If you want to obtain a competitive advantage over your customers, you need to know who your competitors are and how they attract them. Base your marketing approach on your competitors' marketing efforts, and keep coming up with new ways to deliver added value to customers that your competitors don't.
Make better use of business resources
Wasted resources are perhaps the most common mistake in any campaign. If your marketing is ineffective, you'll spend more money on labor than on the campaign. If your marketing strategies are ineffective, you'll generate far fewer leads while spending far more money. 
Develop a core plan with clearly defined roles for each team member to increase marketing efficiency, and continue to polish this approach over time as your team identifies weak places. To cut costs while growing leads, you'll need to pay close attention to your campaign's tracking to identify the most effective areas. You can boost marketing ROI by removing parts of your campaign that aren't functioning well.
Focus on providing value to customers
Rather than simply promoting things, you must develop ways to increase customer value to increase the number of leads in any particular marketing effort. Keep local customers up to date on the latest promotions and deals using SMS marketing. Use email marketing software to reward and incentivize customers for achieving significant milestones. 
Consider using SaaS marketing email templates for design inspiration if you're going with an email marketing campaign. Use interactive advertisements like movies, sweepstakes, and games to engage clients. Think beyond the box and consider whether your commercials provide unique value to your customers or are merely focusing on pushing your products.
Leverage big data
The capacity to exploit big data is key to optimizing resource allocation, establishing a competitive advantage, giving value to customers, and reaching a target market. To collect, cleanse, analyze, and apply big data to your campaign, your company requires a strategy in place. Marketing automation for startups and other types of companies lays the groundwork for extensive data analysis by providing a simple platform for gathering and managing data, reducing redundant datasets, enhancing data quality, and improving insight accuracy.
Conclusion
The most challenging component of small business marketing is getting started, which may sound cliche. Marketing is a brand new, ever-changing world full of immense possibilities, glistening things, and budget-draining distractions—but it gets more straightforward to enhance the experience.
Begin small. Don't feel compelled to throw tens of thousands of dollars at the problem to see what sticks. Analyze your target market, select a few marketing channels, run a campaign, and monitor results. If you see positive results, scale it up. If you don't, try another marketing channel or plan.
Marketing is a process of trial and error. Choose a strategy and put it to the test. To assess if the plan is successful, measure the results using marketing measures such as ROI. Don't become discouraged if this isn't the case. Attempt a different plan and keep trying new strategies to sell your business until you find one that works.